Updated on March 20th, 2023
Figuring out how to be more productive as a student seems difficult on the surface. Fortunately, there are productivity tools for students that help high schoolers and college students remain efficient and organized.
Often, the right productivity apps and websites make managing challenging course loads easier. Plus, many can help students limit distractions while handling school work or keep their personal lives properly managed, reducing stress. As a result, these productivity tools can help high schoolers and college students stay on the path toward academic success.


Staying organized and efficient while looking for scholarships is also critical for students who want to graduate debt-free. If you and your student want to learn about how to manage a scholarship search the easy way, sign up for our free college scholarship webinar! Take a quick trip over to http://thescholarshipsystem.com/freewebinar to reserve a spot today.
However, there are a lot of apps and websites that claim to improve productivity, and some work far better than others. If your student isn't sure where to begin, here's a look at 12 productivity tools for students that live up to the hype (along with some bonus productivity tips).
12 Productivity Tools for Students
Productivity Apps for Students
1. Anki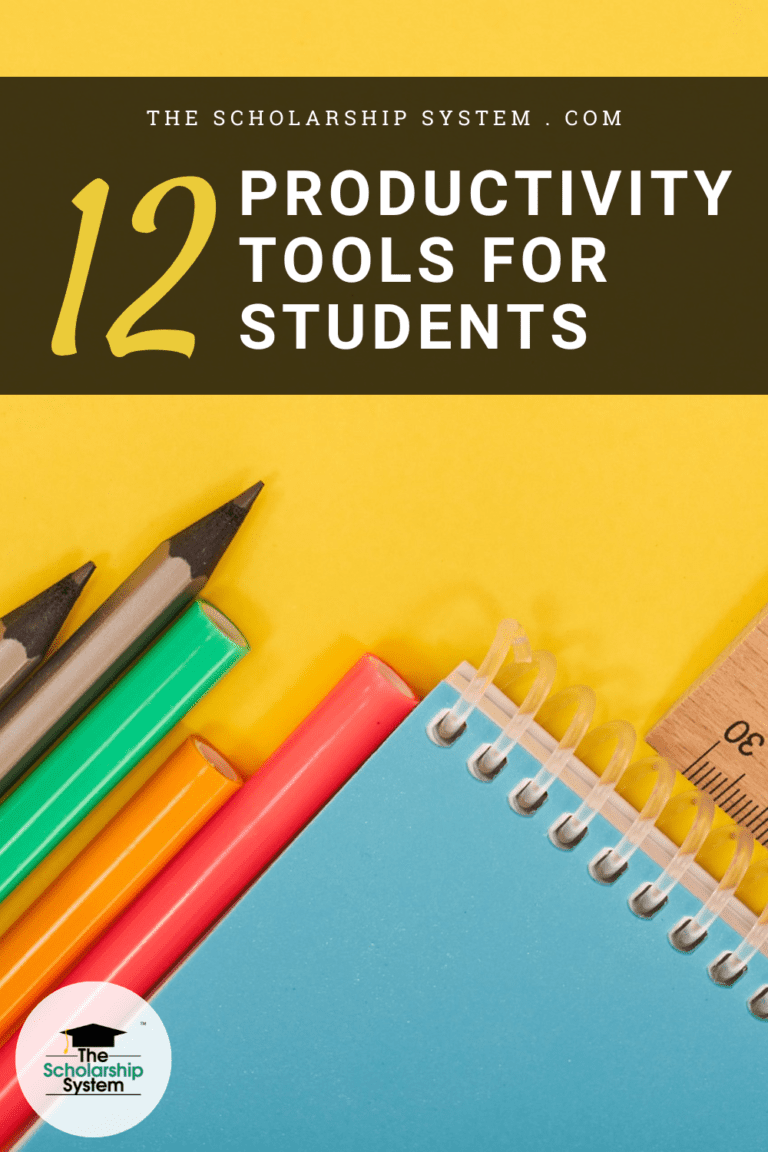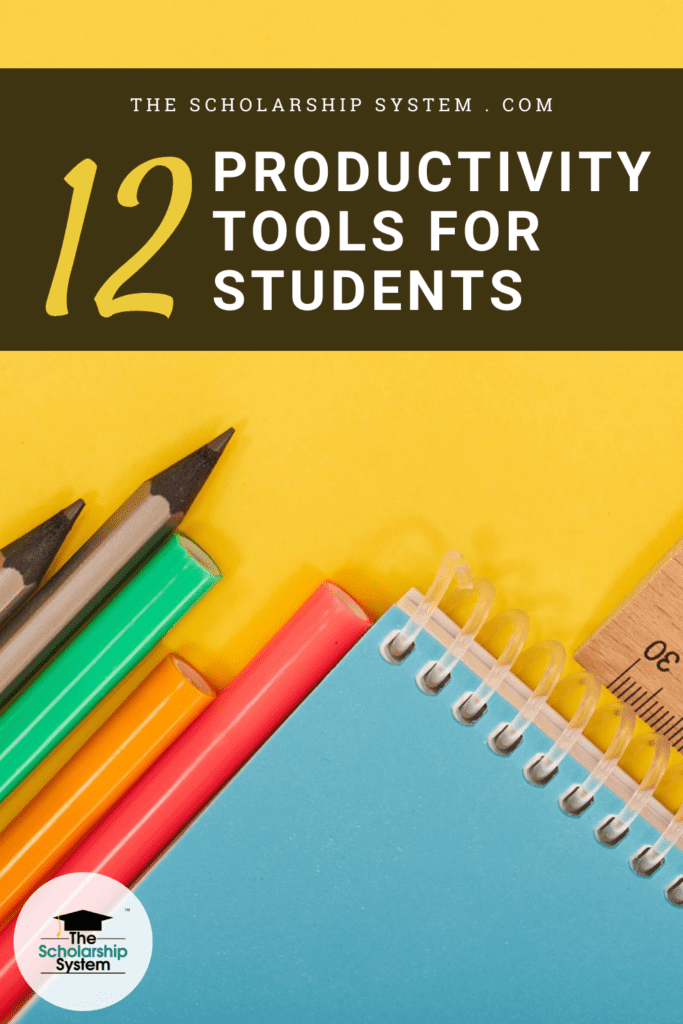 Flashcards are a great way to study, but they can take a lot of time to create and aren't always the easiest thing to keep in good shape or carry around. With Anki, the process is streamlined and entirely digital. Plus, it can use a range of media, lets students customize layouts, offers synchronization across devices, and gives students the ability to adjust their review timing.
Anki is incredibly popular for people learning foreign languages, as the cards can contain the translation, and you can have audio files for the pronunciation. But it also works well for a wide array of other subjects.
2. Cold Turkey
Cold Turkey is a browser extension that allows students to block websites that they may use as distractions, which can improve focus. The way it works is students select the sites they want to block. Then, they set a timer based on how long they want to concentrate on their school tasks. Until that timer finishes, the selected sites are unavailable through the browser. Students can even choose a writer mode that functionally turns a computer into a typewriter, blocking out practically everything.
With Cold Turkey, there is a free plan available, as well as a few paid versions with extra features. The paid options aren't subscription based. Instead, after paying once, students don't owe anything else unless they want to upgrade to another version.
3. Google Calendar
Having a reliable calendar with notification and reminder options is a boon for practically any student. As a result, one of the best productivity apps for students is Google Calendar. Students can add their classes, allocate time for assignments and studying, set reminders for upcoming exams or long project due dates, and much more.
4. Google Drive
Easily one of the best productivity apps for college students – though it's also beneficial for high schoolers – is Google Drive. It comes with 15 GB of free storage, creating plenty of space for school assignments. Plus, it's accessible from essentially any device, so having a computer or tablet stop working doesn't mean their hard work is lost. It's also easy to set up folders to stay organized, allowing students to easily track and maintain all of their assignments.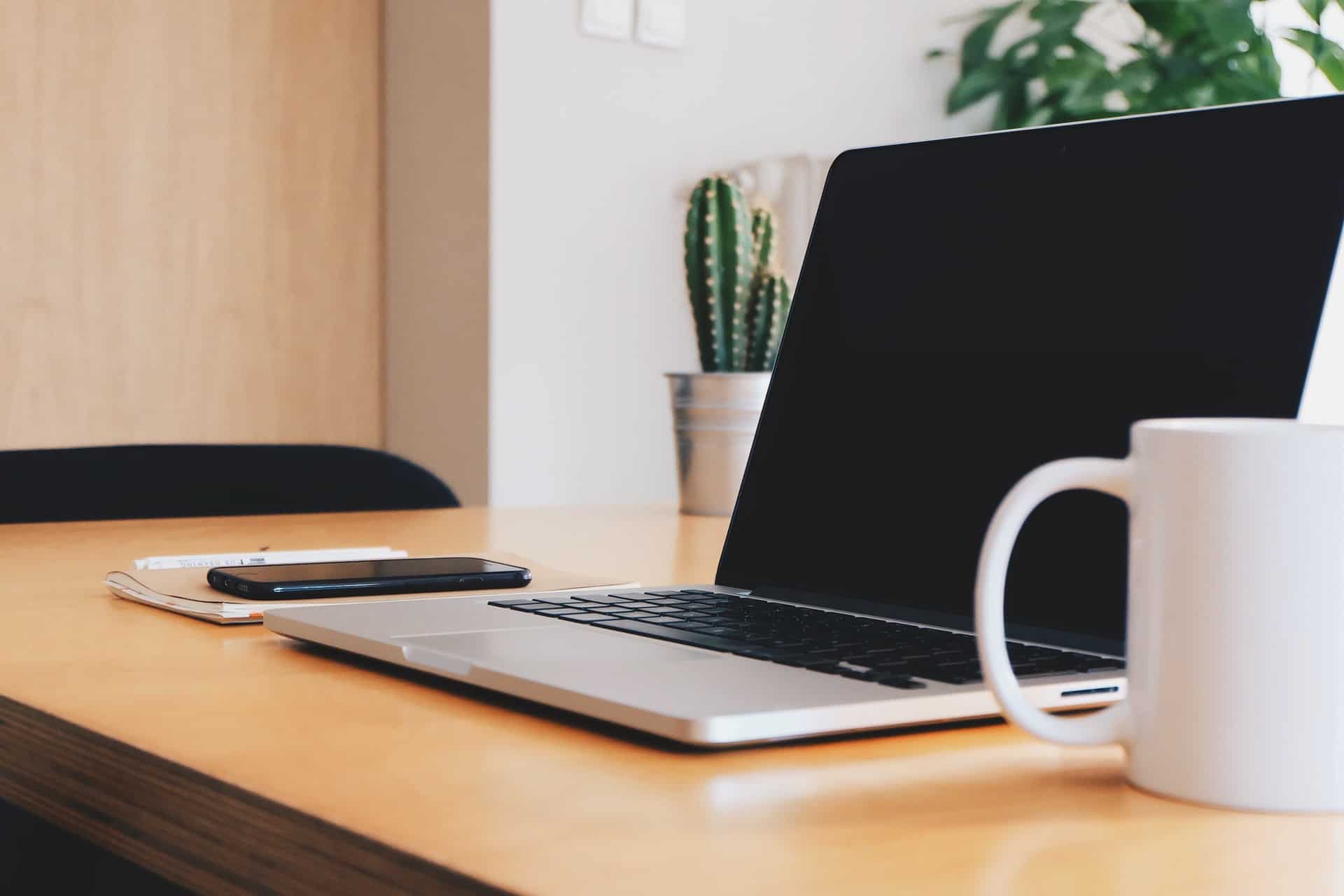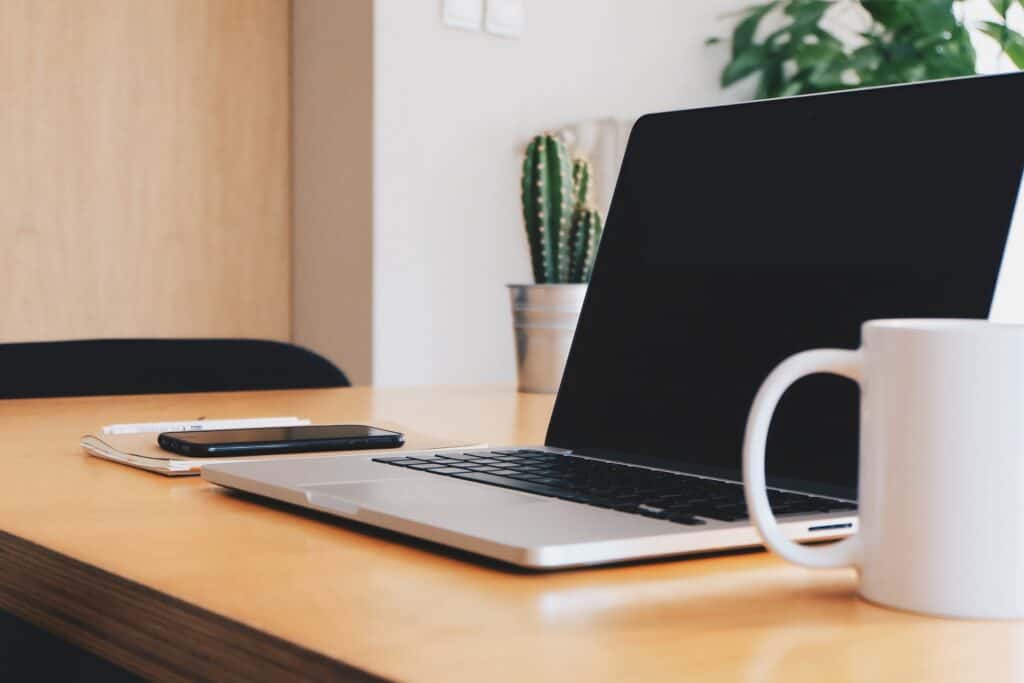 5. Grammarly
Since spelling and grammatical correctness have a big impact on a student's grade, checking assignments for errors is a must. However, doing those checks takes a lot of time, which isn't always ideal for busy students. Fortunately, for those trying to figure out how to be productive as a student, there's Grammarly.
Grammarly offers suggestions far beyond what you get with most built-in document spelling and grammar checkers, making higher-quality writing easier to achieve. Plus, there's a plagiarism checker, which is incredibly handy.
Grammarly comes in both free and paid-for versions. While the premium option isn't cheap, it's potentially worthwhile since it simplifies proofreading so dramatically.
6. IFTTT
IFTTT – which stands for "If This, Then That," lets anyone create functional connections between various applications. Essentially, students can automate specific activities. They define a trigger action and then tell the app to take action when the trigger occurs. While it's based on programming principles, there's no actual coding required, making it accessible to anyone.
7. Microsoft OneNote
Having organized notes is essential for students in both high school and college. For students who can bring laptops to school, Microsoft OneNote makes it a breeze. One of the reasons that OneNote is one of the best free productivity apps for students is that it's available on nearly any type of device, keeping your notes portable. Plus, you can separate your notes by subject, highlight critical points, add voice notes, and more.
8. Tide
Tide is available on iOS and Android, and it's designed to help students remain focused. It uses Pomodoro principles, allowing students to create sessions and play calming sounds that make it easier to ignore distractions. Plus, there are additional features, including meditation, sleep, and relaxation tools designed to reduce stress throughout the day.
One benefit of Tide is that it's completely free. Plus, the design is intuitive and surprisingly beautiful, making it a joy to use. You can also get the Chrome browser extension version if you want to add it to your computer, too.
9. Todoist
For fans of to-do lists, Todoist is essentially the go-to productivity app for students. It's easy to use, offers a range of ways to organize the lists, and it only takes a few clicks to add a task. The voice-based features are also great, allowing you to essentially tell the app what you want, and it adds the activity automatically.
There's a free version available, but it's a bit limited. However, if you need to upgrade, the cost is pretty affordable, keeping it within the reach of students.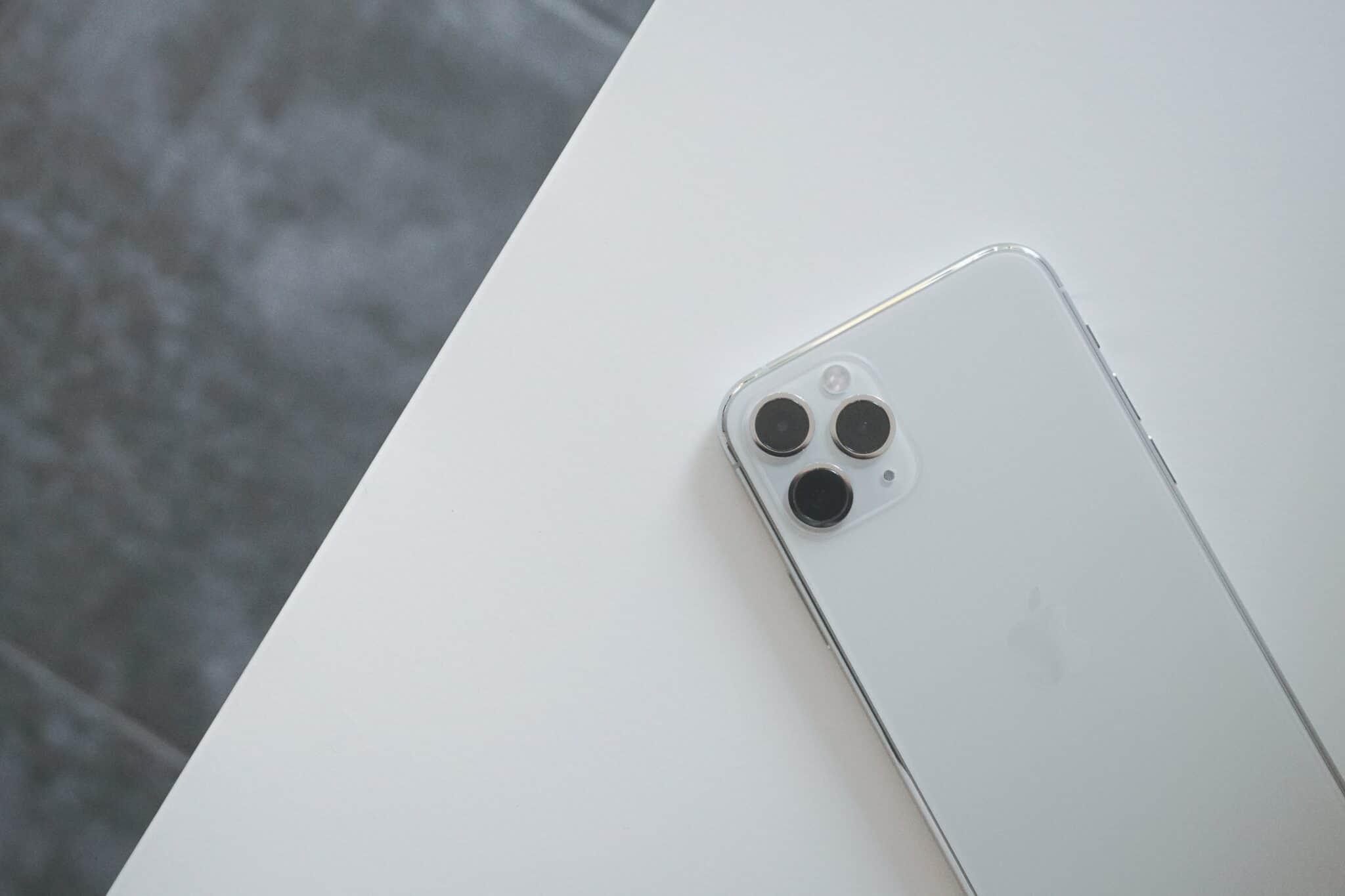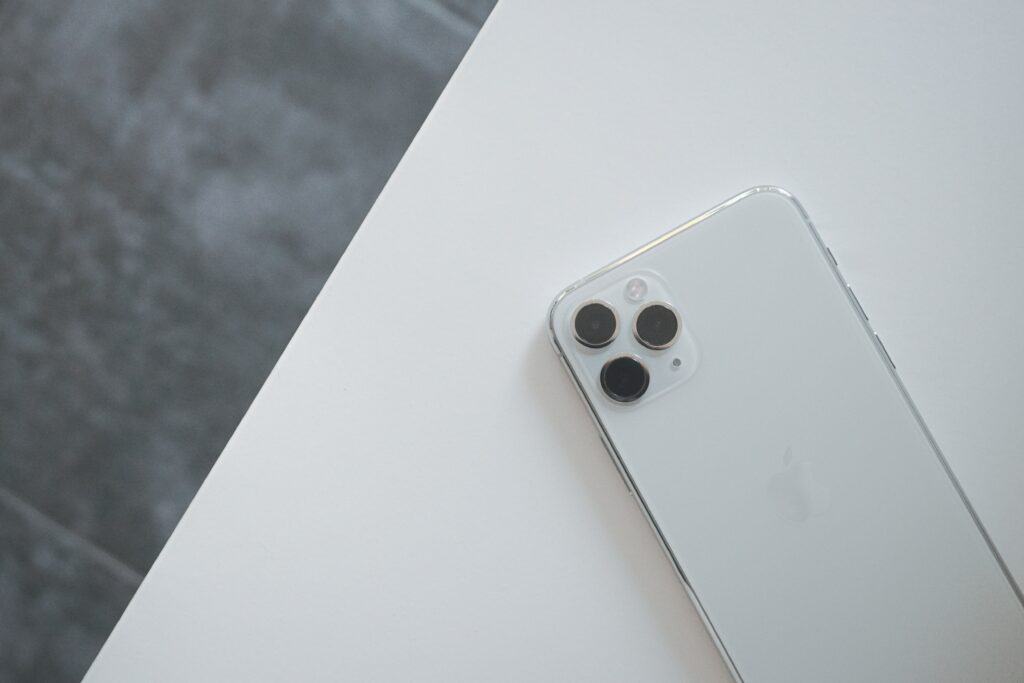 Productivity Websites for Students
10. Google Scholar
While Google Scholar isn't technically a productivity website, it's a significant timesaver when conducting research. It allows students to limit the results to scholarly sources, making it possible to bypass results from sites that aren't appropriately authoritative for most school assignments. This especially provides value to college students looking for more technical insights, but it's valuable to high schoolers as well.
11. Scite
Scite is a website that helps students learn more about citations in various publications, and it dramatically simplifies research when students need highly authoritative, scientific, or similar information on technical topics. Students can also see how the research they've cited in papers has been cited elsewhere, which can lead to some intriguing insights.
Plus, students can see if various articles are well supported by research, allowing them to bypass ones that are potentially not worth the read. It also makes finding contrasting information easier.
12. Zoterobib
When it comes to productivity for students, finding ways to streamline potentially tedious processes is a must. Zoterobib is a simple website that creates bibliography entries fast, making it easier to list sources using the format most college courses require. It supports a range of bibliography styles, including APA, MLA, Chicago, and more.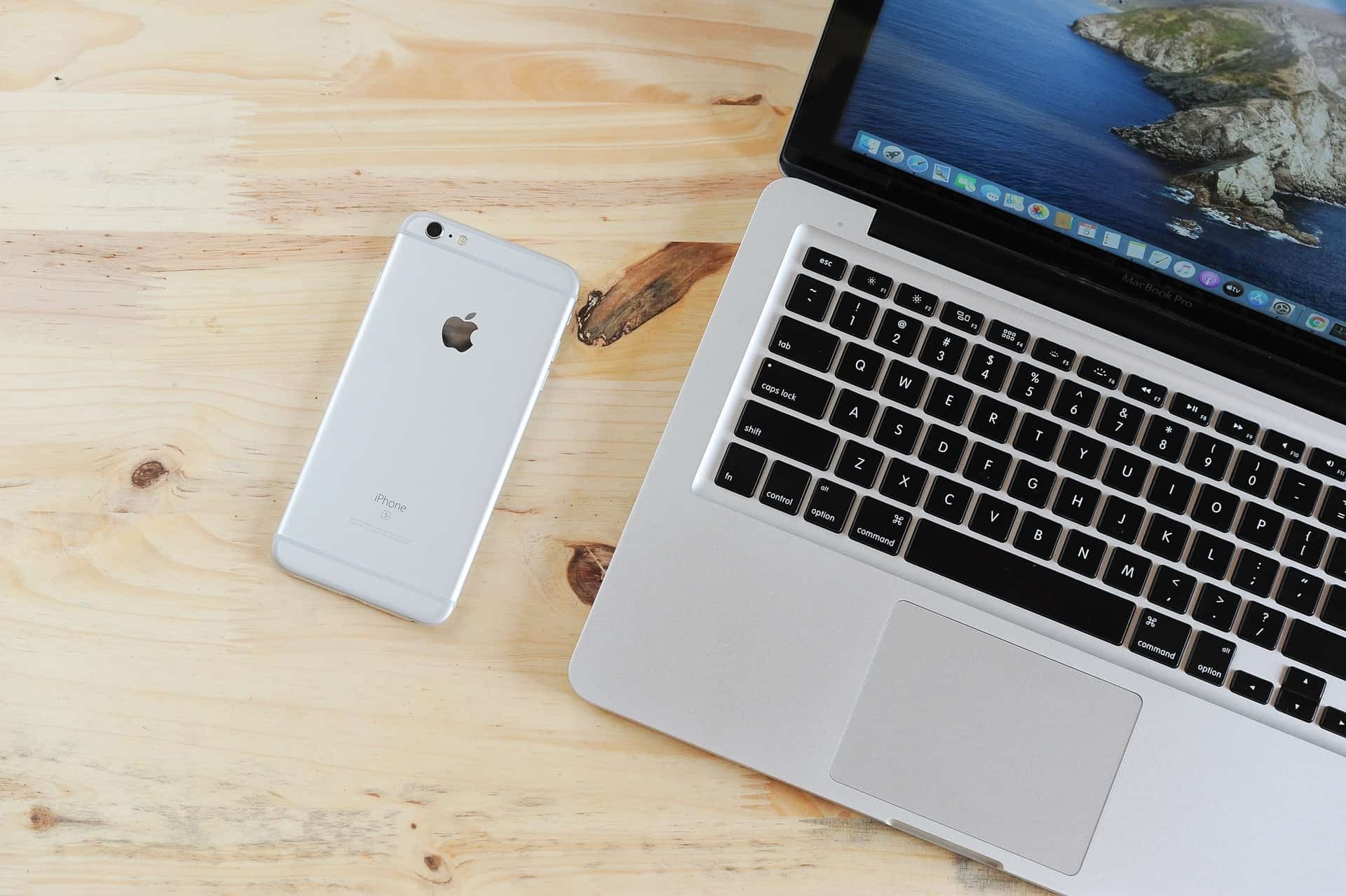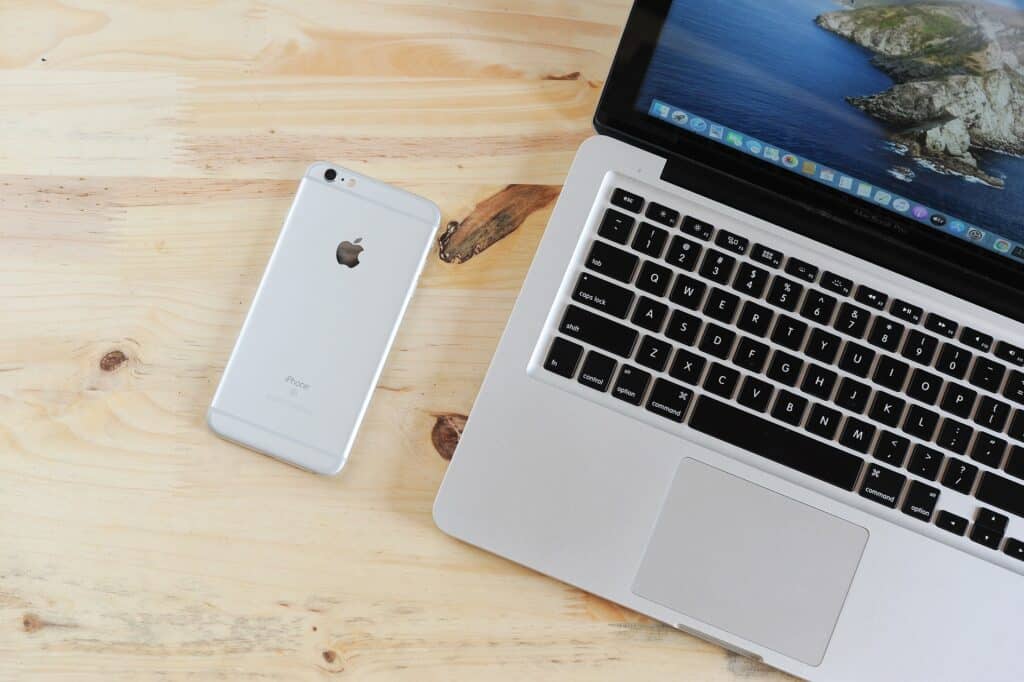 Bonus: Productivity Tips for Students
Figuring out how to increase productivity as a student often requires more than applications and websites. Mindset changes, new habits, and more might be necessary. Here are some of the best productivity tips for students.
Establish a Routine
Having a routine makes remaining productive easier. It allows students to create a set pattern, allowing them to fall into a rhythm that gives them enough time for assignments, studying, and a range of obligations.
This is one of the most critical productivity tips for college students in particular. College students have far more freedom when it comes to how they manage their schedule. By integrating some structure, it can make the adjustment easier and help ensure they meet their academic goals with greater ease.
Have a Distraction-Free Zone
Having an area that's as free from distractions as possible makes it easier to focus. Choose a spot in your home or on your college campus where you're least likely to get interrupted. Libraries are often a great option for college students, as they're quiet and there are plenty of resources. High schoolers may need a deck in their room, allowing them to close the door when they're working on assignments.
Using items that help keep distractions out is also a good idea. For example, noise-canceling headphones can make working in busier areas more plausible, so it's worth investing in a quality pair.
Single Task
For the vast majority of the population, multi-tasking isn't something they can do. When they try, they aren't doing multiple things at once. Instead, they're quickly transitioning between activities. With every transition comes a delay, as students have to reacclimate themselves to the task.
By single-tasking instead, students can maintain focus on one activity. As a result, they'll typically finish faster since they're eliminating the transition delays.
Take Breaks
Regular breaks are critical for maintaining energy levels and allowing students to digest what they've learned. Plus, it helps reduce stress, which can make challenging workloads feel more manageable.
Ideally, students should schedule breaks at regular intervals. Generally, taking a break at least once an hour is wise, even if it's just for 10 minutes. If a student uses the Pomodoro technique, then there's a five-minute break every 25 minutes instead.
Ultimately, students should experiment with the timing of their breaks. That way, they can find a rhythm that works for them.
Staying organized and efficient while looking for scholarships is also critical for students who want to graduate debt-free. If you and your student want to learn about how to manage a scholarship search the easy way, sign up for our free college scholarship webinar! Take a quick trip over to http://thescholarshipsystem.com/freewebinar to reserve a spot today.