Updated on May 1st, 2023
Attending college in Idaho is the perfect option for many students. But choosing between the many fantastic private and public universities in Idaho isn't always easy. Plus, students have to figure out how best to pay for their education, which comes with its own challenges.


If your student plans on attending college in Idaho, scholarships can make nearly any school affordable. If you and your student want to learn about Idaho scholarships, sign up for our free college scholarship webinar! Take a quick trip over to http://thescholarshipsystem.com/freewebinar to reserve a spot today.
Fortunately, by using the right strategy, it's far easier to determine which colleges in Idaho are potentially the best fit. If your student is interested in attending college in Idaho, here's what they need to know.
About Idaho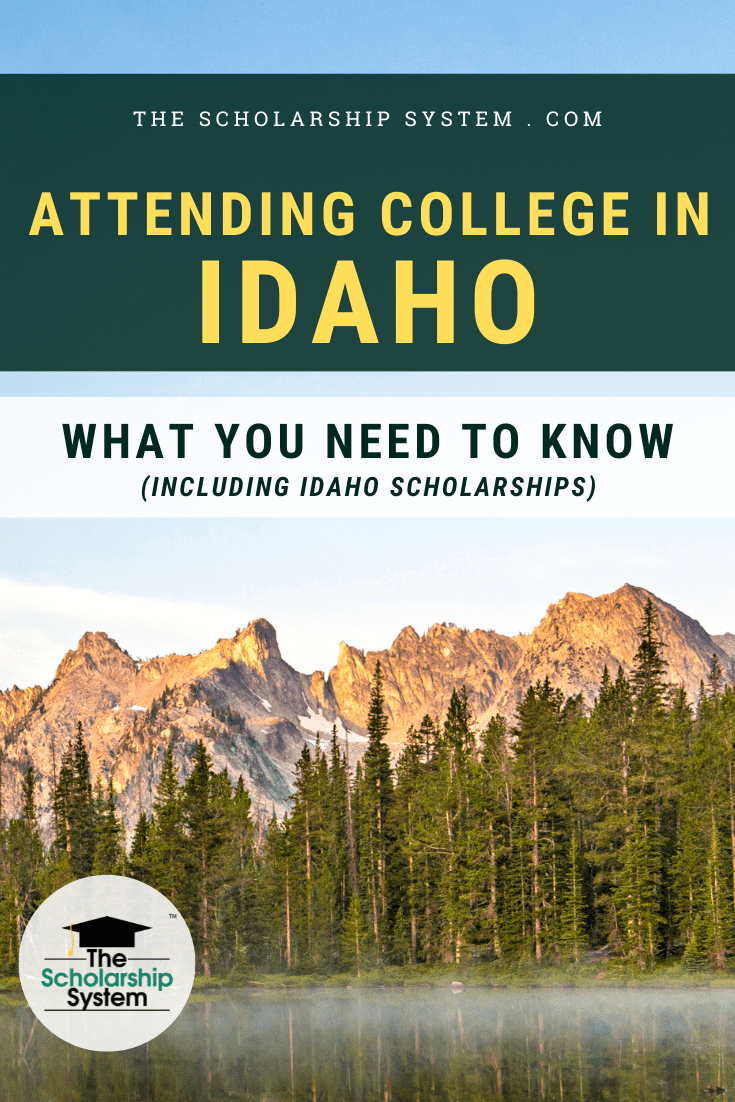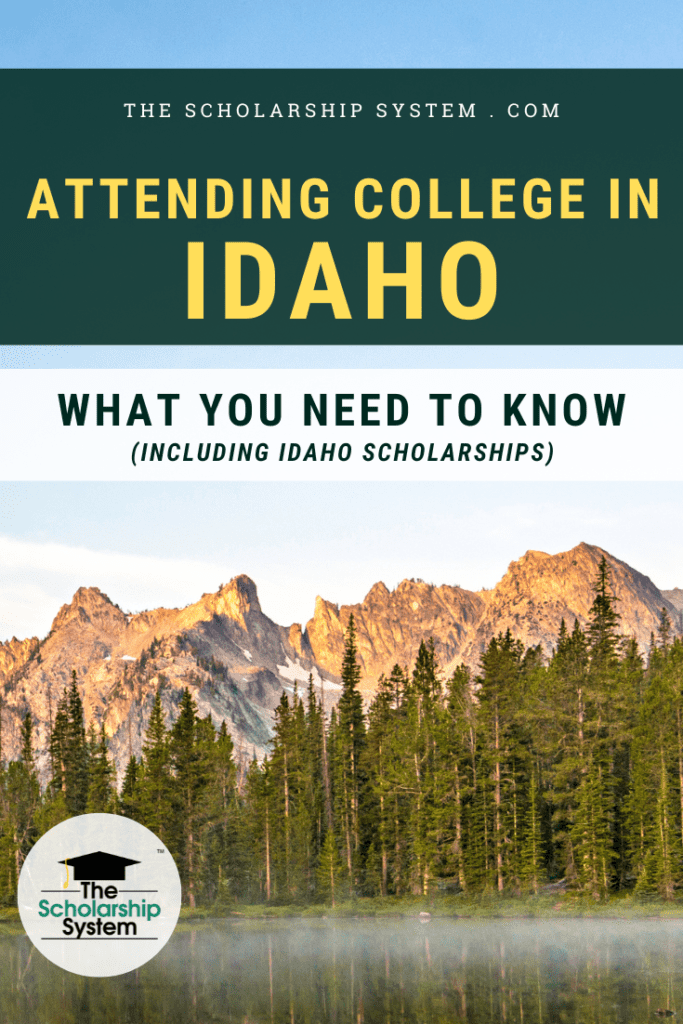 Idaho is an intriguing state with a remarkable history and amazing landscape. While many people mainly know it as a potato producer, there's far more to experience in Idaho than that. There are mountains, rivers, stretches of farmland, and rolling hills. Plus, much of the state maintains a small-town feel even when you're in the city.
As for the weather, Idaho has a highly varied climate. Summers can be incredibly warm in some areas, with temperatures potentially exceeding 100°F with some regularity. Winters can also be pretty cold, with temperatures below 0°F commonly happening in many parts of the state.
Colleges and Universities in Idaho
In total, there are 36 colleges and universities in Idaho. Among them are 13 four-year universities. Plus, there are 23 Idaho community colleges, technical schools, and similar two-year institutions.
While the number of schools is relatively small, making it possible for some students to explore them all, others may prefer a more efficient approach when making a college decision. Here are two strategies that may speed things along.
College Towns in Idaho
In some cases, students do well by exploring college towns instead of focusing on institutions. This approach lets students ensure that the broader community experience aligns with their needs, which is often beneficial. Plus, by focusing on college towns, there's usually ample support from other residents who take pride in the school.
Here's a list of Idaho college towns:
Caldwell
Lewiston
Pocatello
Rexburg
While Boise is home to many colleges and universities, it doesn't necessarily cater to students since it's also the state capital. However, students who enjoy city life should consider it, as Boise does have a lot to offer.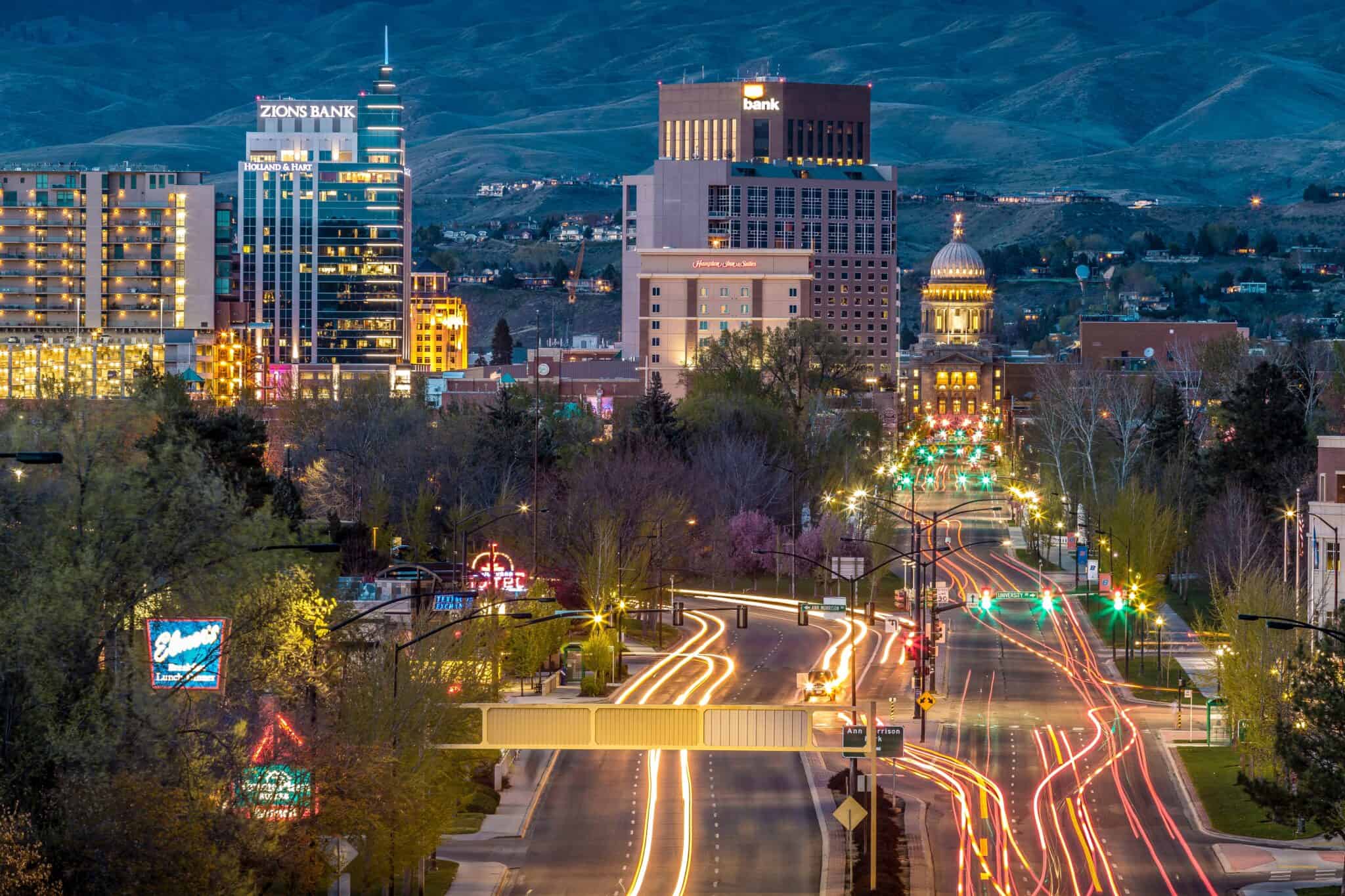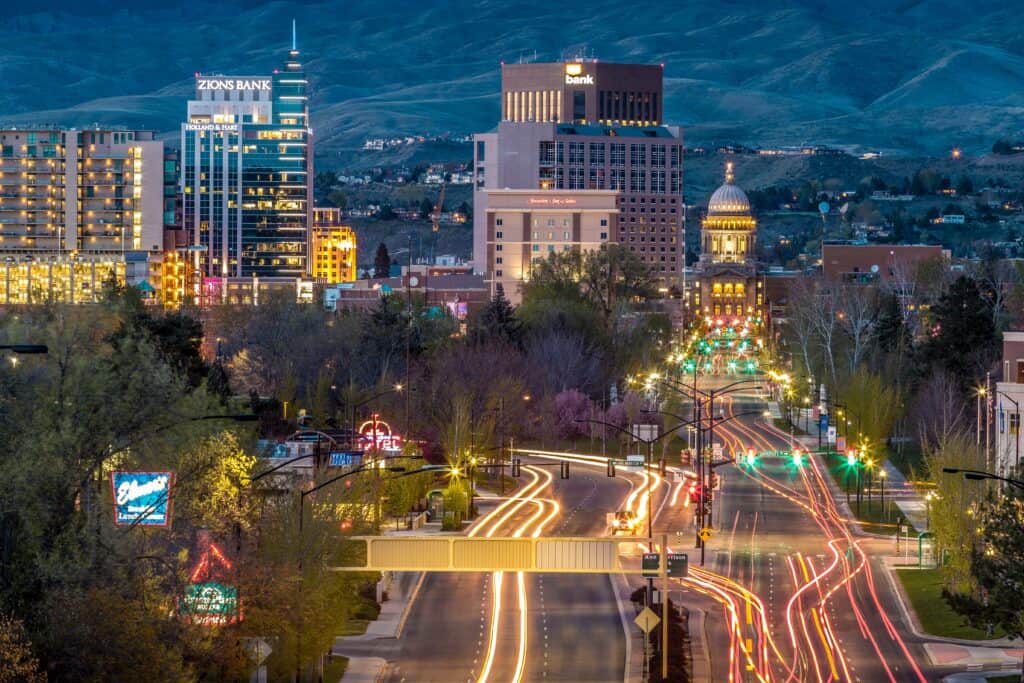 Major Idaho Colleges and Universities
For some students, focusing on a specific city is the best choice – such as looking for colleges in Rexburg, Idaho, or a university in Idaho Falls – but other students are more concerned with other aspects of their experience. As a result, exploring their major or top colleges in Idaho is an alternative way to manage their college search.
Every leading Idaho college and university brings something different to the table. Some are known for unique majors, while others have exceptional cultures, outstanding sports teams, or other benefits.
Here's a list of colleges in Idaho that can serve as a solid starting point:
It's critical to note that deviating from the list of universities in Idaho above is potentially wise for some students. What matters most is finding the right match, so students should consider other institutions to ensure they're focusing on the best colleges in Idaho for them.
Idaho Financial Aid
When students want to attend college in Idaho, one of the biggest hurdles they need to navigate is covering the cost. Usually, that means using financial aid, as many students can pay out-of-pocket. However, many students assume that using student loans is the only option, causing them to graduate with debt. Fortunately, grants and scholarships can make that unnecessary.
Idaho scholarships and grants are designed explicitly for Idaho students. Usually, residency is a requirement, and the rules for that often mimic what's needed to qualify for in-state tuition. Generally, that involves residing in Idaho for a purpose other than college for at least 12 consecutive months before a semester begins. However, other requirements beyond residency are common.
Now, this doesn't mean out-of-state students can't find awards. Institutional scholarships are usually open to residents and non-residents as long as they're enrolled at the school. As a result, students could explore College of Idaho scholarships, Idaho State scholarships, University of Idaho scholarships, or similar opportunities available at their chosen school.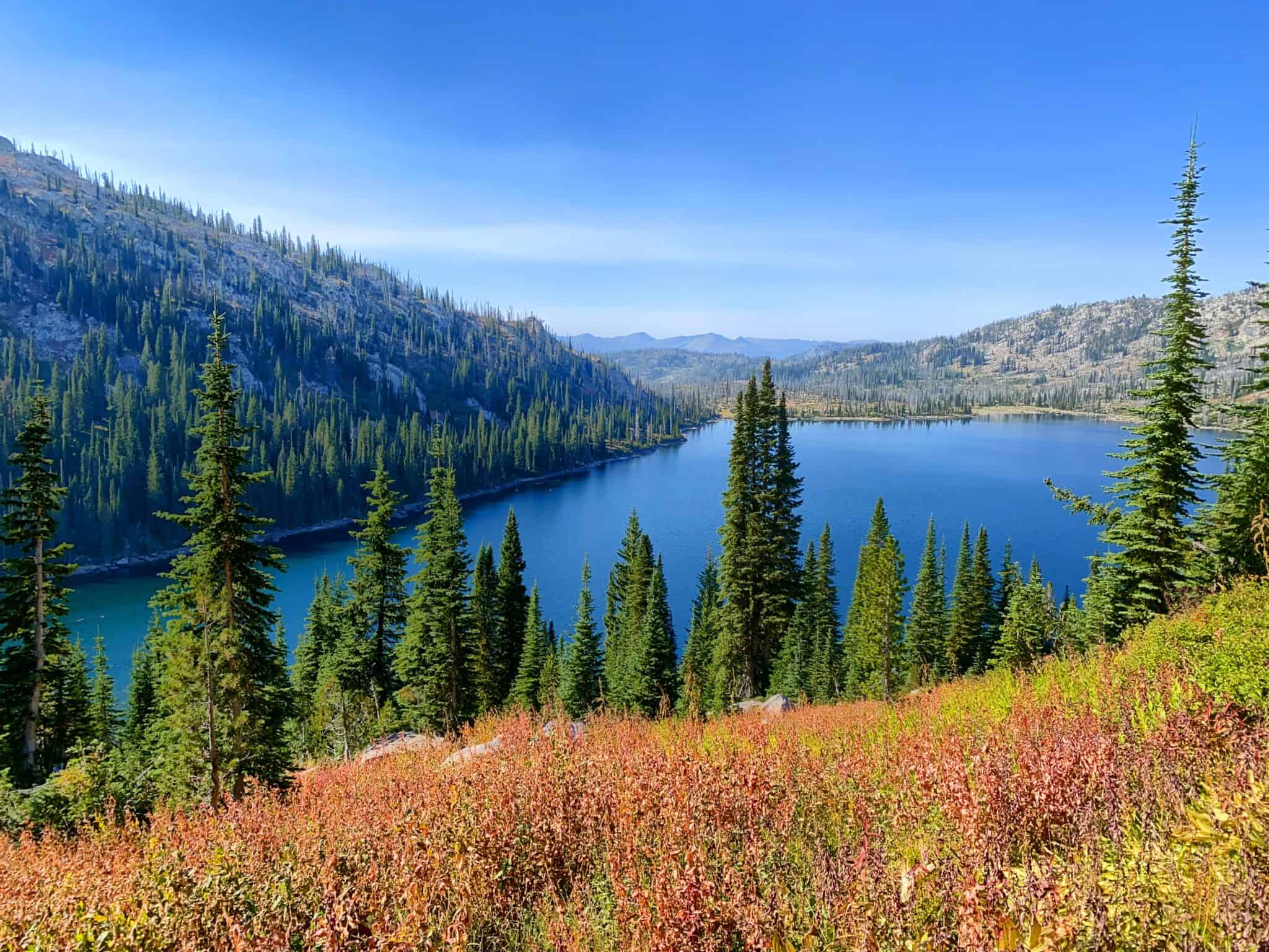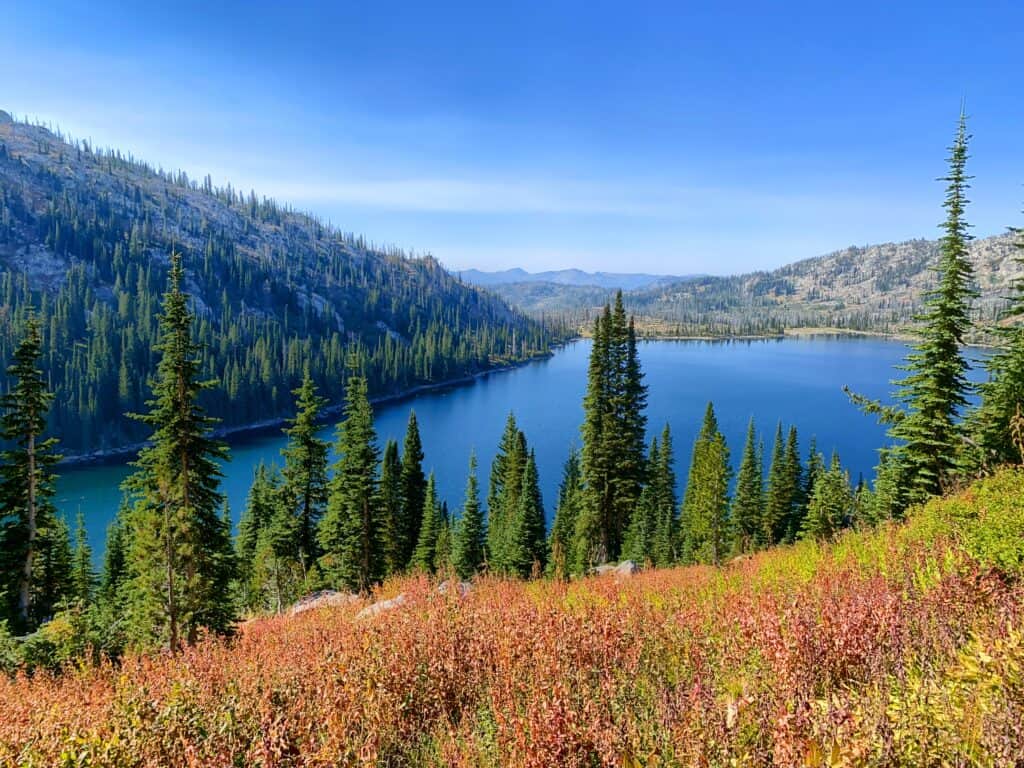 Idaho College Grants
Whether your student is planning to attend one of the colleges in Idaho Falls or is heading to another city, Idaho college grants can make school more affordable. Plus, grants help students avoid student debt.
Most Idaho college grants work similarly to the federal Pell Grants; they're just overseen and administered by the state instead of the federal government. While many of the programs below are listed as scholarships, many are functionally grants. That's true of many Next Steps Idaho scholarships and Idaho Board of Education scholarships, for example.
Here are some options that students should explore:
On a side note, many students also end up searching for the Idaho Opportunity Grant. However, that's simply another term used to refer to the Idaho Opportunity Scholarship, so there isn't a separate grant program available.
Idaho Scholarships
Scholarships in Idaho are another fantastic way to help cover college costs. While there aren't as many options available as there are in other states, students should explore every available opportunity. Plus, they can potentially combine these awards with other grants or scholarships, including those offered directly by Idaho colleges and universities, such as the Idaho State University scholarships mentioned above.
Every scholarship program has its own requirements, so students need to review the rules carefully to ensure they're eligible. Additionally, it's critical to read the directions to make sure that applications are completed correctly.
Whether your student is looking for Idaho scholarships for high school seniors or options for current college students, here are some Idaho college scholarships to check out:
Living and Getting Around in Idaho
Before students head off to colleges in Idaho state, it's essential to know what it's like to live and get around in Idaho. That makes it easier to ensure they're comfortable and can plan for their transportation needs. Here's what students need to know.
Housing in Idaho
Deciding between dorms and off-campus apartments is typically one of the trickiest things students need to do. However, by looking at local housing and apartment costs, the decision is often easier to make.
In Idaho, the average home value is $429,606 (as of March 2023), which is far above the national average of $328,745. As a result, buying a house is likely far out of reach for most college students.
When it comes to apartment rentals, the fair market value for a one-bedroom is $781 per month, while a two-bedroom goes for $981 per month. Whether that's affordable depends on each student's budget, though a two-bedroom could be more manageable if students split the cost with a roommate.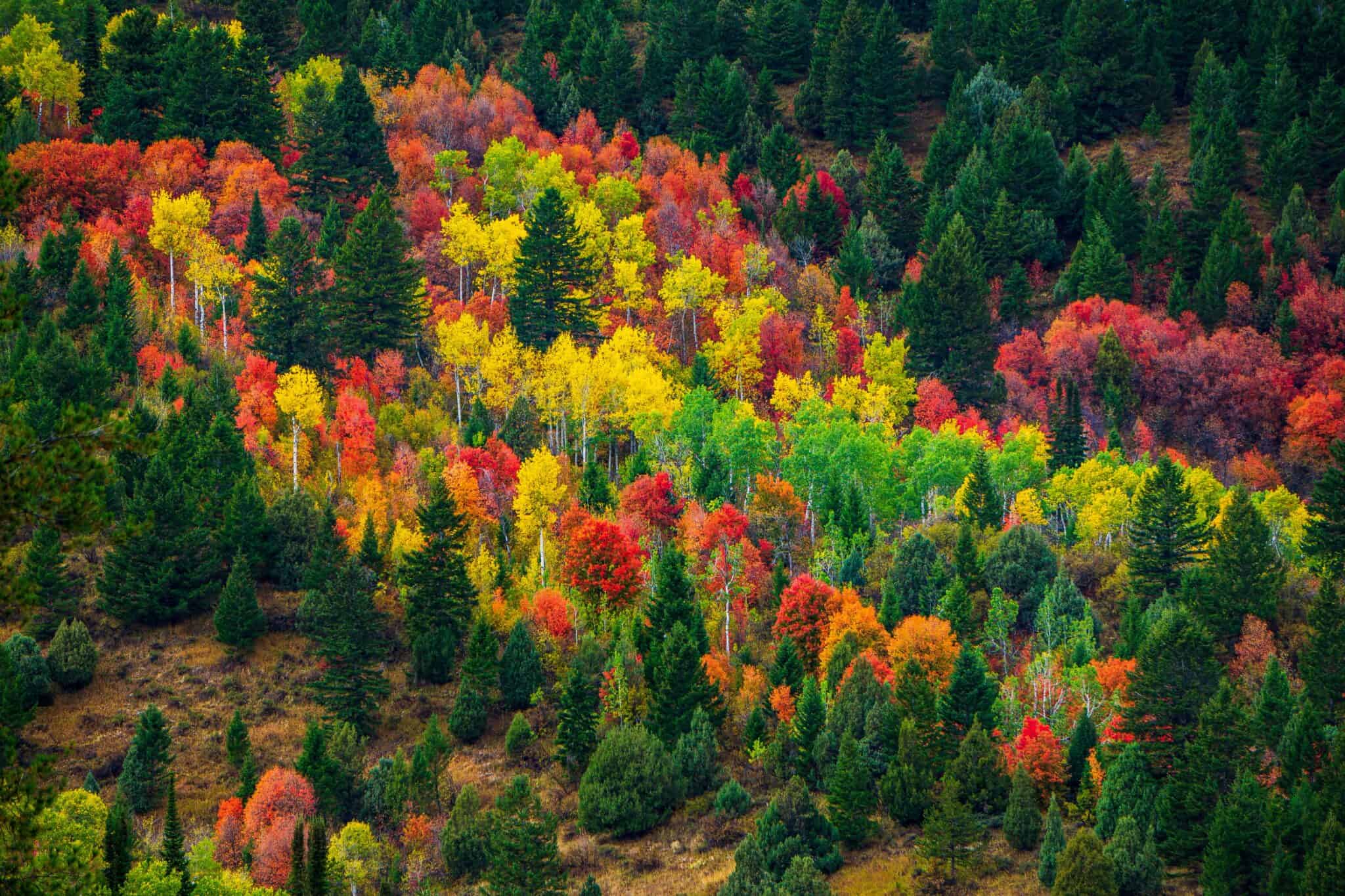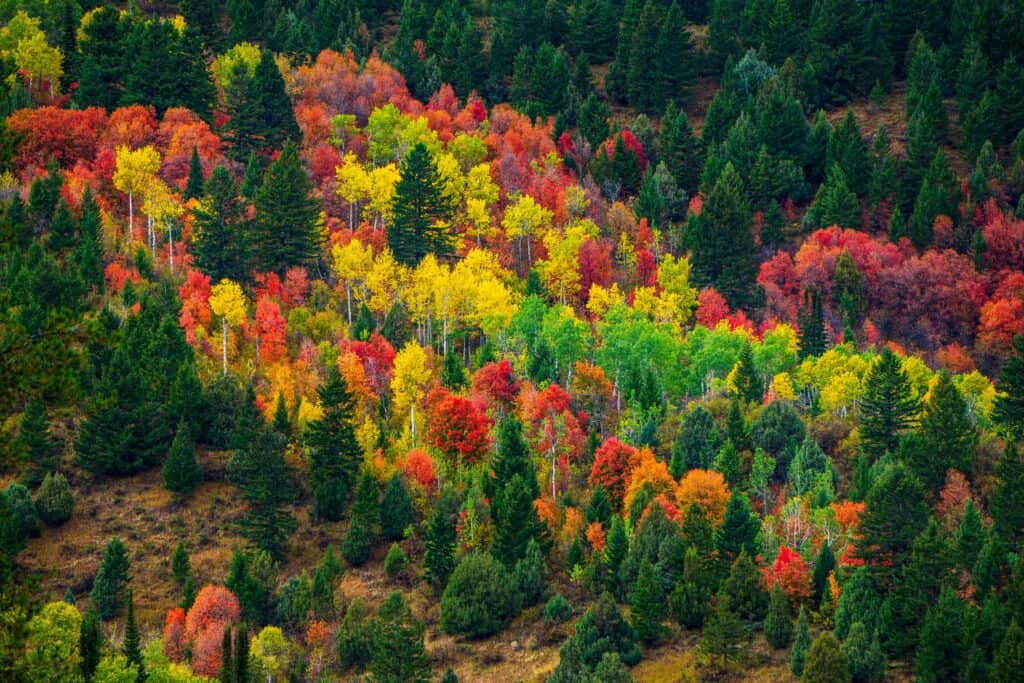 Transportation Options
While students may spend most of their time on campus, they commonly need to get out and about. For local travel, buses, and rideshares are potentially their best bet, though some large cities also have taxi services. For long-distance travel, Idaho has airports and an Amtrak station.
Here's a list of the Idaho airports:
The Amtrak station is in Sandpoint, and it's part of the Empire Builder line. There are also stops along the Empire Builder line that students can use to connect with other trains, allowing them to travel nearly anywhere in the US by train.
Things to Do in Idaho
During the school year, many students want to spend time away from campus to rest and relax. Plus, there are some unique recreational opportunities, as well as many destinations that can help students learn about the region, its history, and more.
When it comes to outdoor recreation, Shoshone Falls, the Boise River Greenbelt, Lake Coeur d'Alene, and the Tubbs Hill Nature Trails are all favorites. Craters of the Moon National Monument is also a fun excursion, and the Old Idaho Penitentiary is an intriguing historic site.
For adventurous students looking for a thrill, Silverwood Theme Park is an excellent choice. The Museum of Idaho is an outstanding choice for a leisurely day, especially while it's raining, while the Idaho Potato Museum is a quirky option and a fun choice for excellent potato dishes.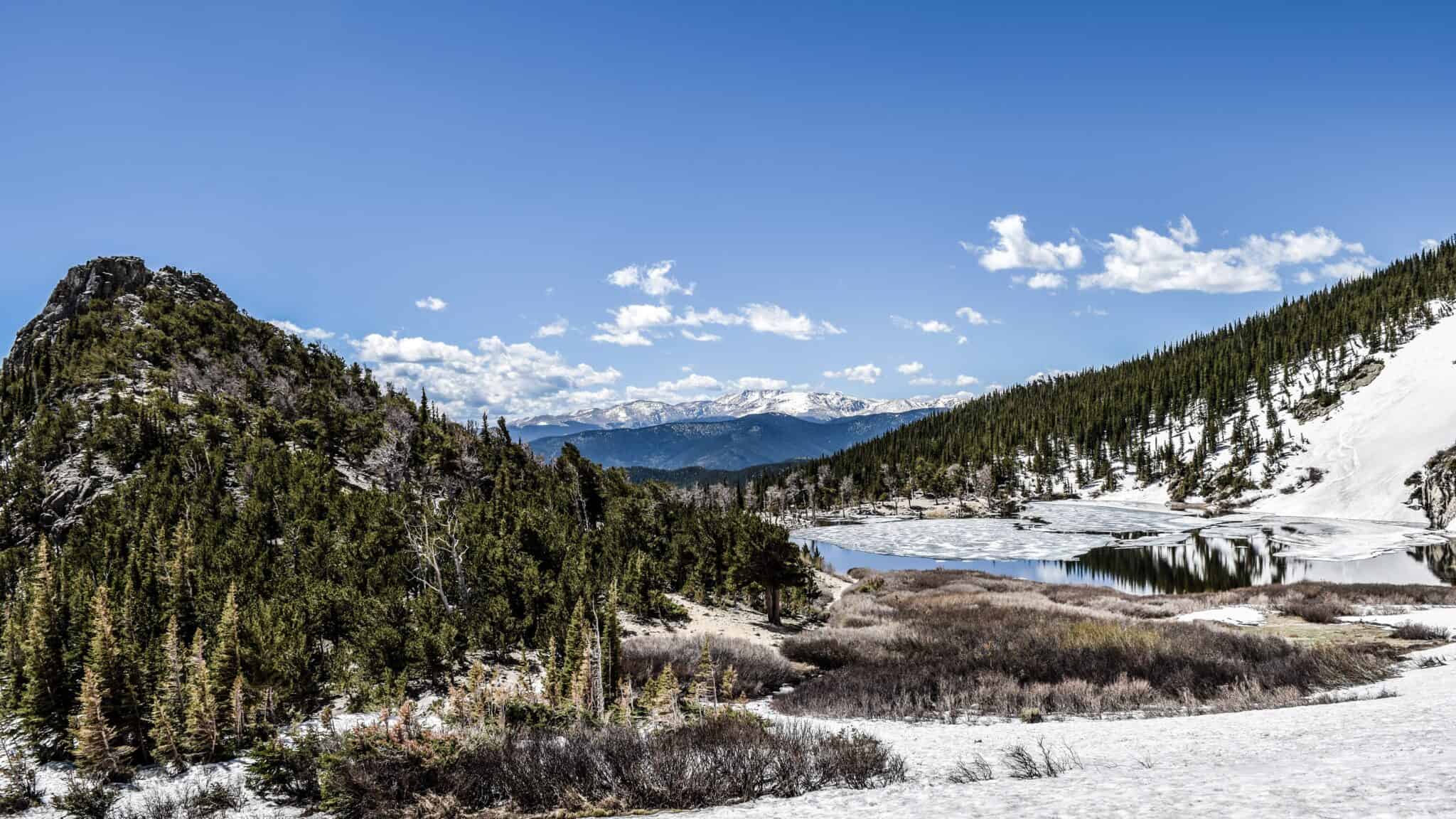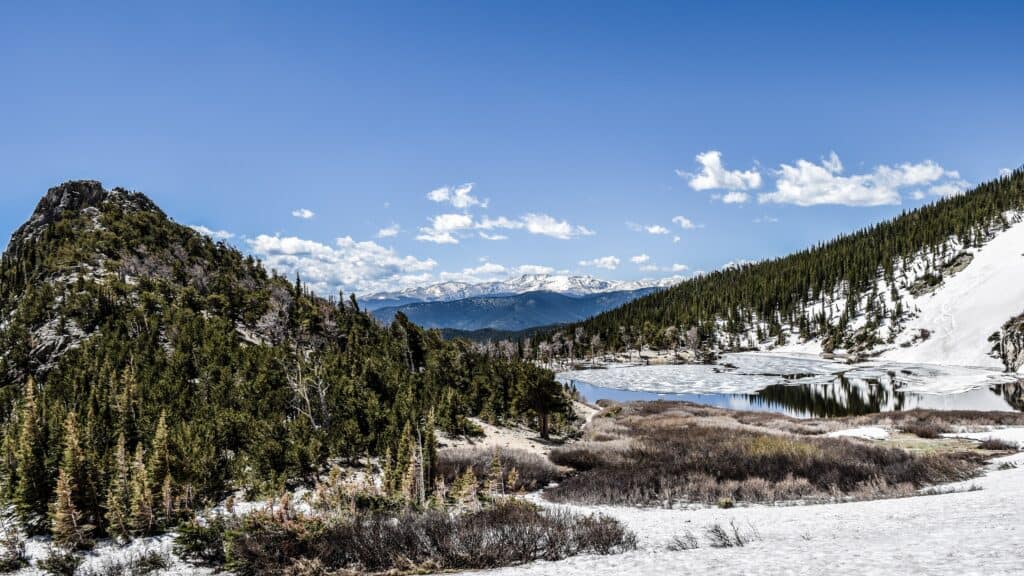 Making Money in Idaho
Before students head to one of the best universities in Idaho for their education, it's wise to look at what it's like to make money in Idaho. Primarily, that's because students often have to work part-time to make ends meet. By knowing what to expect, it's far easier to plan. Here's what students should know about making money in Idaho.
Minimum Wage
One thing students need to review before heading to universities in Idaho is the minimum wage in the state. Since many students work in part-time jobs that come with minimum wage pay rates, knowing how much they'll earn makes it easier to plan.
Idaho's minimum wage currently aligns with the federal minimum wage, which is $7.25 per hour. For tipped employees, the minimum wage is actually $3.35 per hour. However, if the tips don't bring the employee up to the equivalent of $7.25 per hour, the employer is required to make up the difference.
Employment Rates
Before students start attending Idaho colleges, it's wise to take a look at local unemployment rates. Those figures help students determine the availability of part-time job opportunities before they arrive, allowing them to prepare for the income they'll need while they're taking classes at Idaho universities.
As of December 2022, the unemployment rate in Idaho was 2.8 percent. That's a bit lower than the national average at that time, which came in at 3.5 percent. As a result, students likely won't have too much issue landing a part-time job as long as economic conditions remain similar.
Idaho Key Industries
As with most states, the economy of Idaho is surprisingly diverse. By understanding what industries are widely represented, it can help students spot potential future career options. Plus, it may help them see what internship or part-time job opportunities are possibly available.
One of Idaho's largest sectors is advanced manufacturing, particularly in areas like food production, electronics, transportation equipment, chemicals, medical equipment, wood products, and metal fabrication. The aerospace industry is also quite large, with over three dozen companies operating in the state.
Technology is big business in Idaho, as well as shared services and customer support services. Tourism and outdoor recreation are a significant part of the Idaho economy, and the same is true of energy.
If your student plans on attending college in Idaho, scholarships can make nearly any school affordable. If you and your student want to learn about Idaho scholarships, sign up for our free college scholarship webinar! Take a quick trip over to http://thescholarshipsystem.com/freewebinar to reserve a spot today.