Updated on September 12th, 2023
Scholarships for animal lovers are a boon for many students. Along with reducing the cost of college for those focused on animal care or animal behavior specialties or who plan to attend veterinary school, some awards are open to anyone who adores animals and is concerned about their welfare.


Scholarships can make nearly any school affordable if your student is interested in animal science, veterinary medicine, or any other animal-related career. If you and your student want to learn about the scholarship process, sign up for our free college scholarship webinar! Take a quick trip over to http://thescholarshipsystem.com/freewebinar to reserve a spot today.
Whether your student is looking for scholarships for animal science students, scholarships for cat lovers, or anything in that vein, there are opportunities available that make being a full-time undergraduate more affordable. Here is some information about these kinds of awards and a look at 25 awesome scholarships for animal lovers that every student should explore.
What Are Scholarships for Animal Lovers?
Generally speaking, there are two types of scholarships for animal lovers. First, there are opportunities specifically for those pursuing animal science, veterinary medicine, or similar animal care and study-oriented majors. These are typically designed to help students earn a degree and launch a career in a particular niche, not unlike most other STEM scholarships.
For these awards, students need to enroll in a qualifying program. Precisely what that involves may vary, as the awarding organization dictates any restrictions based on majors or career paths.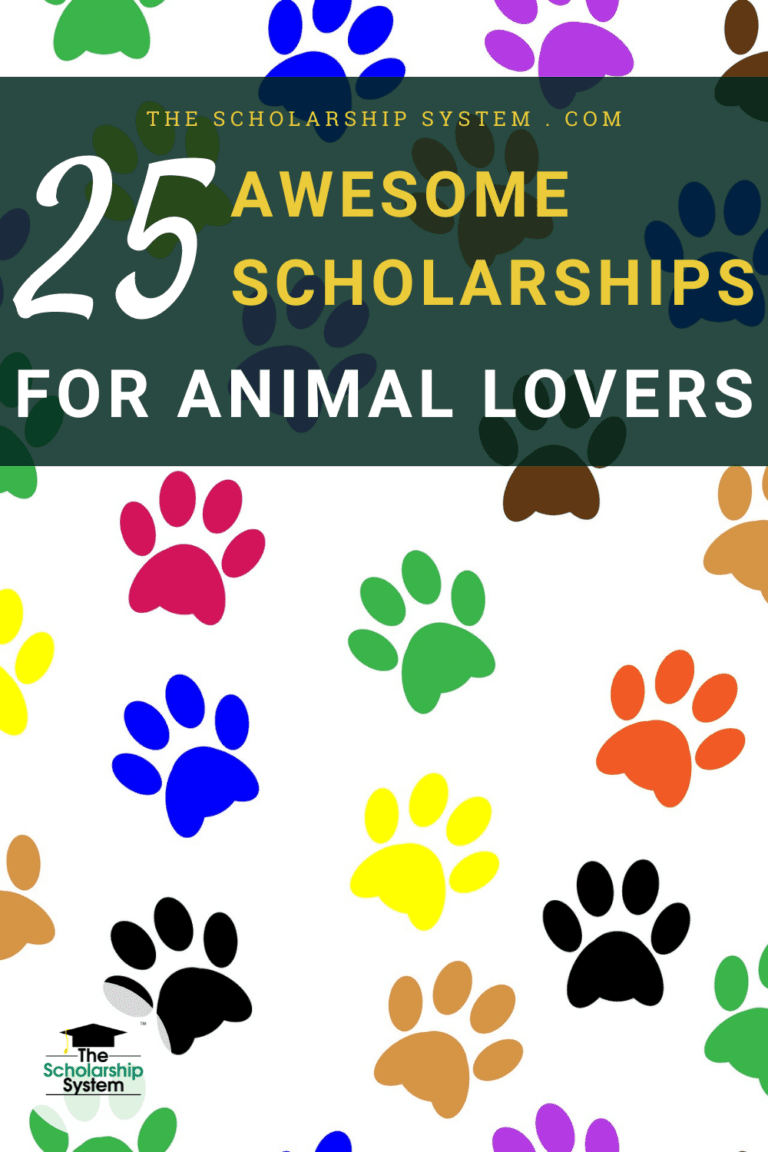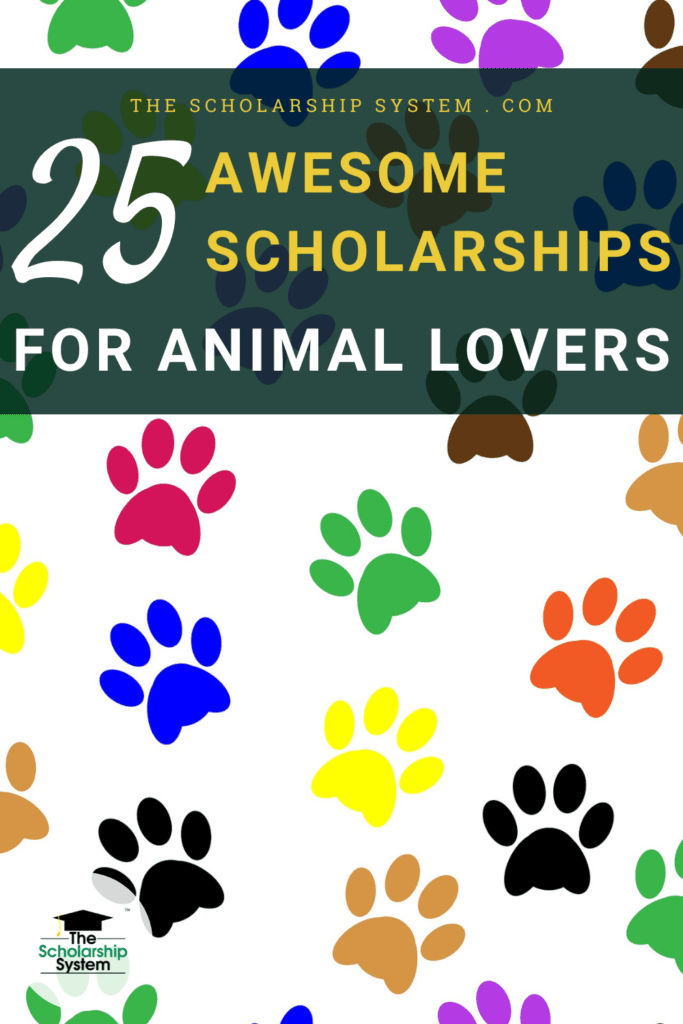 Second, there are scholarships for animal lovers open to those pursuing other majors. Often, qualifying involves more than just having an affinity for animals. For instance, students may need an animal-related experience that they can share in an essay or might need to outline their position on an issue impacting various kinds of animals. Working or volunteering for an animal-related organization could be a requirement in some cases, too.
Within those categories, awards may also focus on various educational levels. For instance, there are animal scholarships for graduating high school seniors specifically, awards that concentrate on graduate students, and everything in between. There are even options for high school students earlier in their high school careers, which are worth exploring if a student is a high school freshman, sophomore, or junior, as there's often less competition.
Overall, this means there are opportunities for nearly any type of student. Whether yours is interested in scholarships for dog lovers or scholarships for other veterinary technology majors, there may be a suitable option to pursue.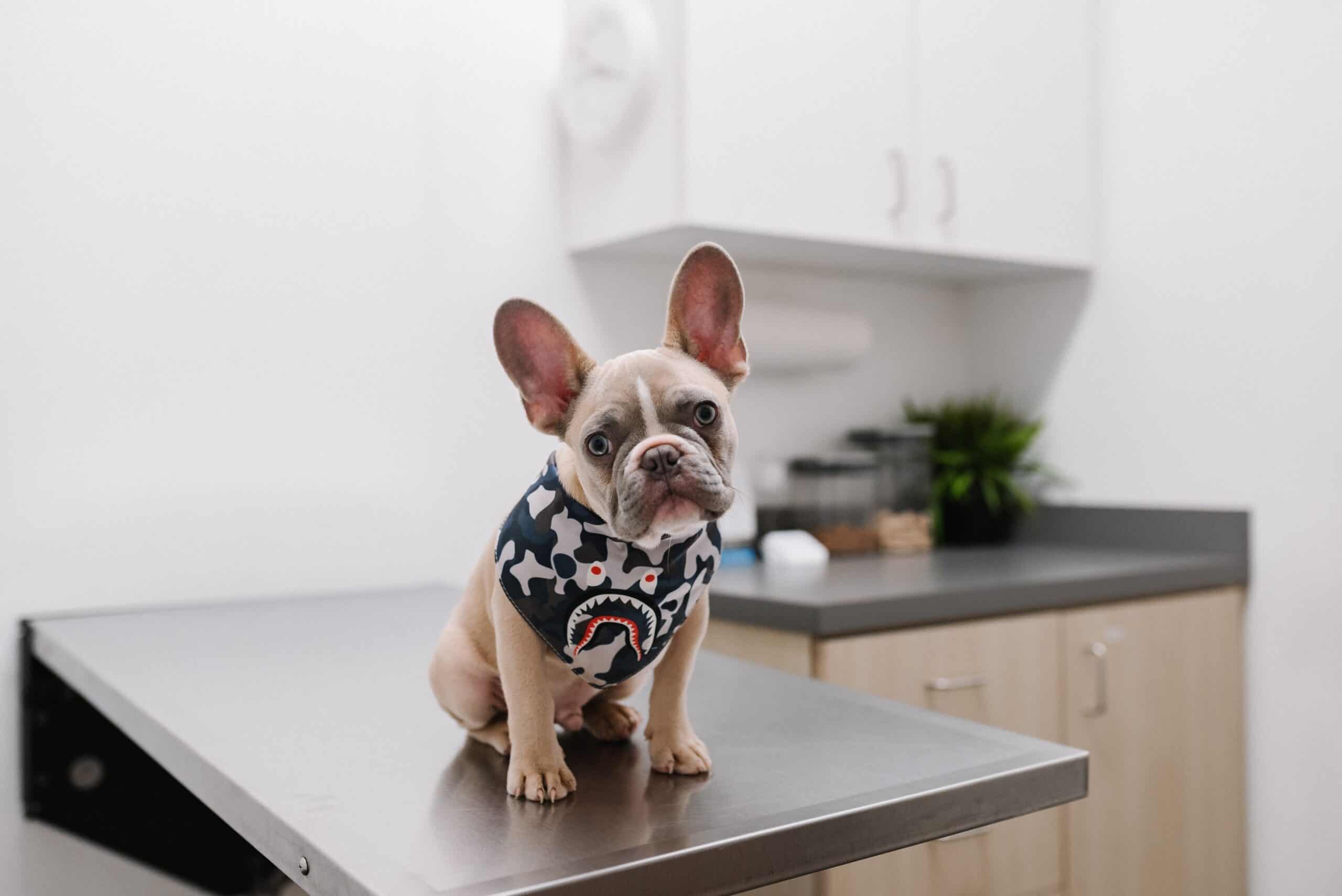 Applying for Scholarships for Animal Lovers
In most cases, scholarships for animal lovers have similar application processes and selection criteria as any other grant or award. Students will usually need to submit contact details, supporting documents – such as transcripts, acceptance letters to qualifying programs, recommendation letters, etc. – and a scholarship essay.
However, every scholarship is different. Since that's the case, students need to review all the instructions and qualifications before starting an application. That way, they can ensure they're eligible for the award before beginning and prepare to handle all the required steps.
If your student has questions about what's required, most scholarship programs have a way to contact a suitable person who's associated with the award. Typically, questions should be limited to how the application process works or other technical areas. Asking for guidance about how to win the scholarship from a committee member or award administrator is problematic, and it could make a student ineligible for the award, depending on what's asked.
Additionally, if your student reaches out, they must use the right approach. Remaining polite and appreciative is essential. Similarly, demonstrating strong communication skills is a must. That way, your student makes a positive impression, ensuring they don't harm their future career goals or chance of being selected due to a misstep when requesting assistance.
Are Scholarships for Animal Lovers Worth It?
When students choose scholarships to pursue, they often want to make sure that any effort they put forth is worthwhile. Ultimately, scholarships for animal lovers are undeniably valuable.
First, the award amounts are comparable to what you find in many other scholarship niches. While the exact amount varies, these scholarships can help students avoid hundreds – if not thousands – of dollars in educational expenses while they pursue a degree. Students need to remember that even small awards can add up. As long as the time required isn't excessive, going after any scholarship they're eligible for is potentially worth doing.
Second, scholarships for pet and animal lovers have less competition than scholarships that don't focus on a specific niche. That usually means students face less competition than if they focused on broader awards, so their odds of being selected may be higher.
Finally, these types of awards typically come from organizations that care about the welfare of animals. For some students, being recognized by an institution they may admire makes the scholarship even more meaningful, which is a nice bonus.
25 Awesome Scholarships for Animal Lovers
There are numerous scholarships for pet and animal lovers out there. Some are open to a wide array of applicants, while others have stricter requirements regarding eligibility.
It's important to note that this list focuses on non-institutional awards since they have the broadest appeal. If your student is attending a specific school, it's wise for them to explore scholarship programs at that school. That way, they can learn more about other awards that may help them reduce their college costs.
Additionally, the list is broken into two categories: scholarships for animal science majors and future veterinarians and scholarships for animal lovers studying any major. If your student is focused on animal science, veterinary medicine, or a similar field of education, they should check both sections for opportunities.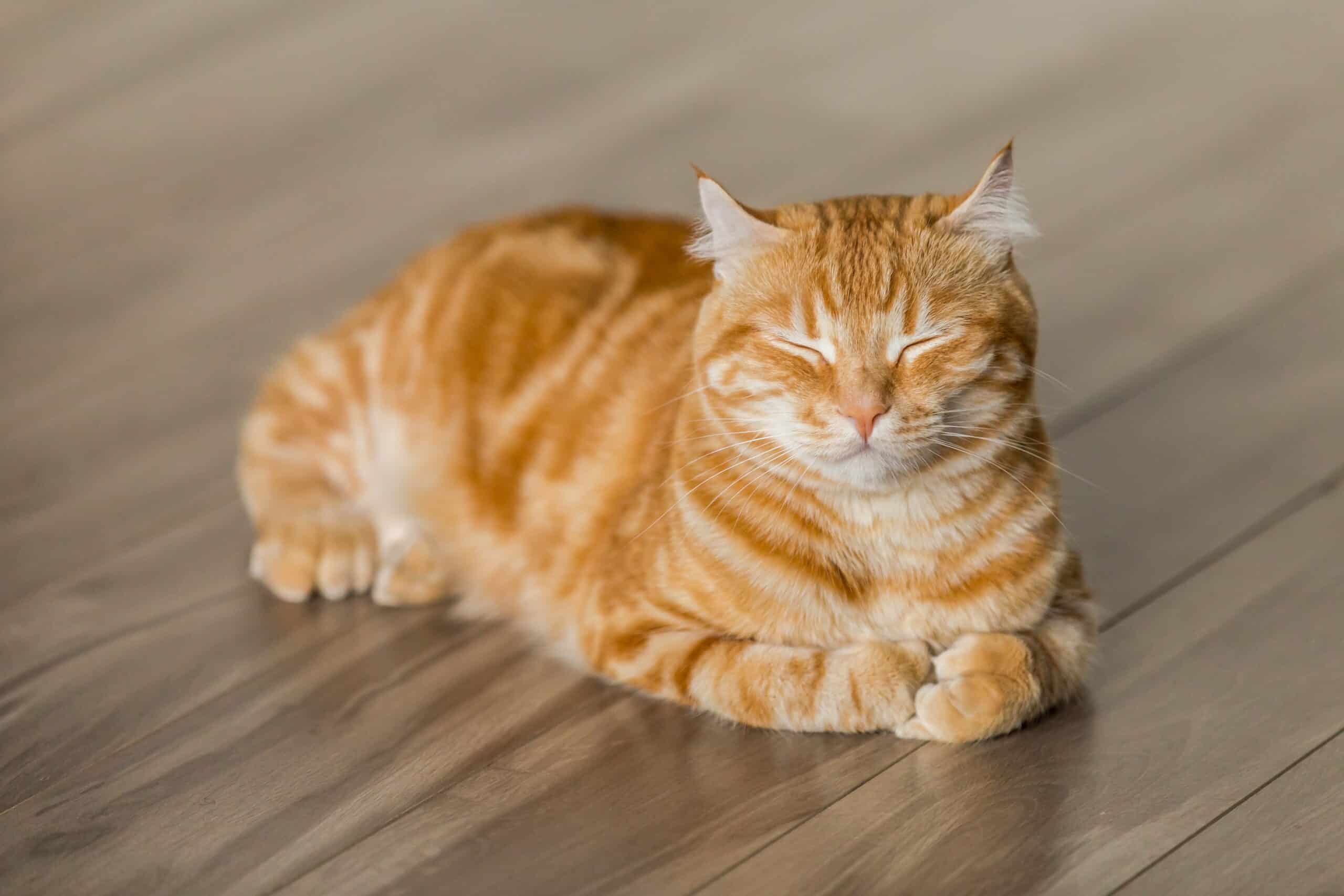 Scholarships for Animal Science Majors and Future Veterinarians
Scholarships for future veterinarians and animal science majors are designed to support and help people launch careers in animal care or study. The scholarship is sometimes available to nearly any student in those categories. However, many have other qualifications or are limited to specific career paths.
For example, a scholarship may target a particular demographic or students pursuing a future in a stated field. Some may factor in financial need, while others may concentrate on merit.
Since that's the case, students need to review the requirements carefully. Along with how the awarding organization determines eligibility, it's wise to see what's required to complete the application. That way, students can coordinate the gathering of any required documents, materials, or information in advance, streamlining the completion of the actual application.
Here is a list of scholarships awarded to future veterinarians and animal science majors: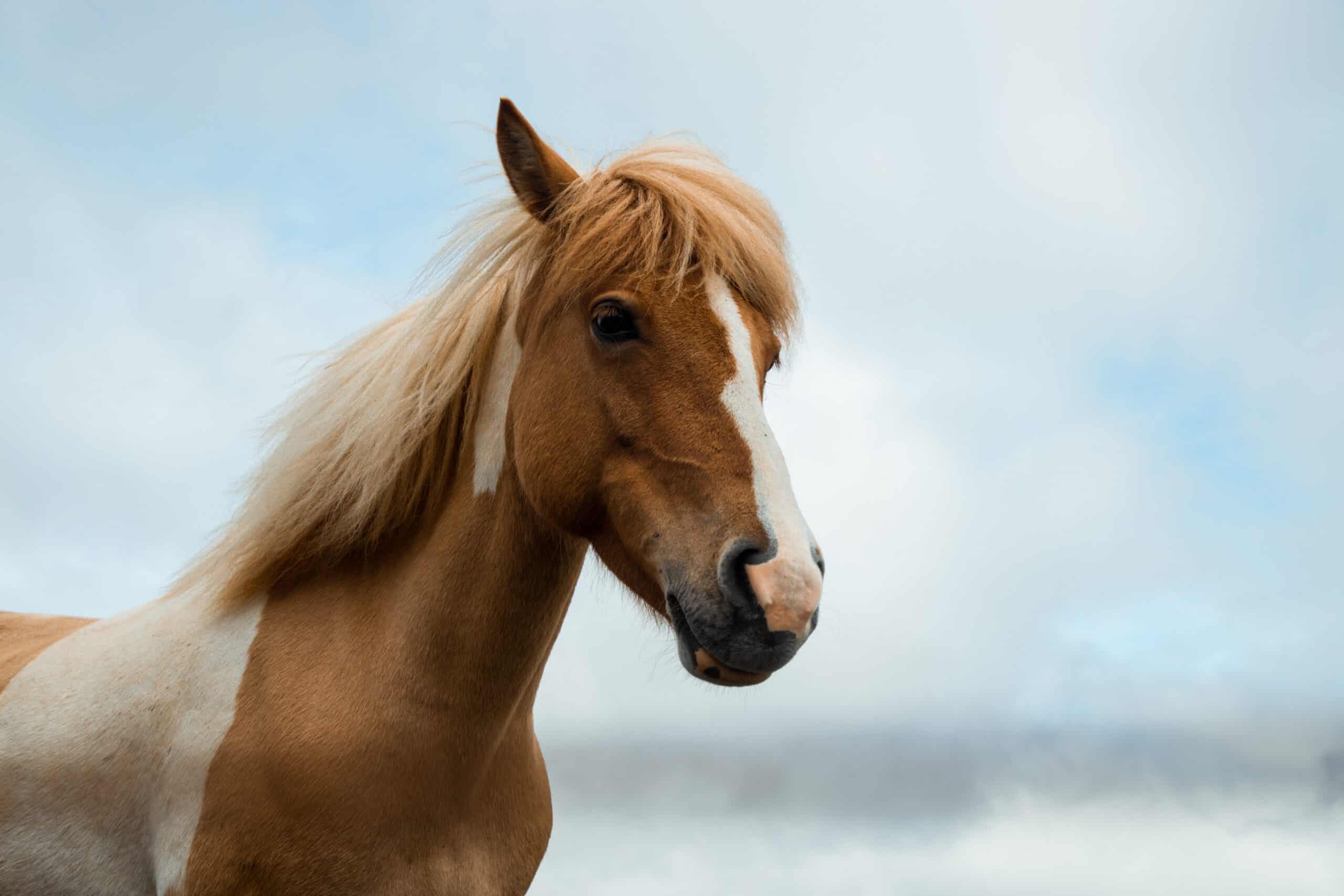 Scholarships for Animal Lovers Studying Any Major
Some scholarships for animal lovers aren't limited to a particular major. Instead, they simply focus their financial aid on students who make a difference in the lives of animals or have had their lives changed by animals, regardless of their future academic goals.
As with other scholarships, eligibility requirements can vary. Additionally, supporting documentation that must be included may differ depending on the awarding organization's needs. Since that's the case, students need to review those details before they begin their application. That ensures they direct their energies toward scholarships they have the best chance of securing.
Here is a list of options that may be open to practically any student:
How to Find Institutional Scholarships for Future Veterinarians, Animal Science Majors, and More
As mentioned previously, the lists above don't include institutional scholarships awarded by specific universities. However, institutional awards are incredibly valuable, as they can dramatically reduce the cost of attending a particular school.
Most colleges that award institutional scholarships to future veterinarians, animal science majors, and others pursuing animal-oriented degrees list them on the school's website. Typically, students can find information about the awards on the college's financial aid page or in the subsection about the specific program.
As with other scholarships, the exact requirements may vary. However, all institutional awards have one thing in common: enrollment in the school is required for eligibility. Since that's the case, students interested in institutional awards should look at any school that could meet their educational needs. Then, they can compare the types of financial aid available – including institutional scholarships – to see if one particular institution could be the best choice financially.
But if a student has their sights set on one specific university, there are other ways to find additional scholarships, even if institutional awards are limited. Conducting their own scholarship search could help them identify more viable opportunities, allowing them to make their dream school as affordable as possible.
If you and your student want to learn more about where to find scholarships for animal lovers or other opportunities and how to land scholarships in general, sign up for our free college scholarship webinar! Head to http://thescholarshipsystem.com/freewebinar to reserve your spot today.