Updated on March 23rd, 2021
Whether your student is attending a college fair or is heading to a specific school, having questions to ask a college recruiter at the ready is a must. It gives them a chance to find out critical details about what the school has to offer.
When your student meets with a college rep, they are getting an opportunity. It's a chance to find out more about the school's academics, student life, financial aid, scholarship opportunities, and much more.
Yes, students are allowed to ask about scholarships when talking to college reps! In fact, it's a great way to learn about institutional awards that may not be widely advertised. If you and your student want to find out more about landing college scholarships, sign up for our free college scholarship webinar! Head over to http://thescholarshipsystem.com/freewebinar to reserve your spot today.

Why Having Questions to Ask College Recruiters Is Important
While most college reps will freely talk about the school, that doesn't mean your student can expect them to do all of the work. They need to have questions to ask college recruiters at the ready. That way, your student can be an engaged participant and keep the conversation moving forward.
Without a solid list of questions to ask at college fairs on their side, your student may not learn valuable details that can help them with their college decision. Plus, it makes the discussion seem one-sided. If your student isn't responding and playing an active role in the conversation, the college rep may assume they aren't particularly interested in the school, which won't work in their favor.
Now, that doesn't mean your student should bombard the college recruiter. They need to be strategic about the questions they ask. Encourage your student to focus on points that are particularly relevant to them, their future, and their decision-making process. By doing so, they'll gather the kind of information they need, which is ultimately the point.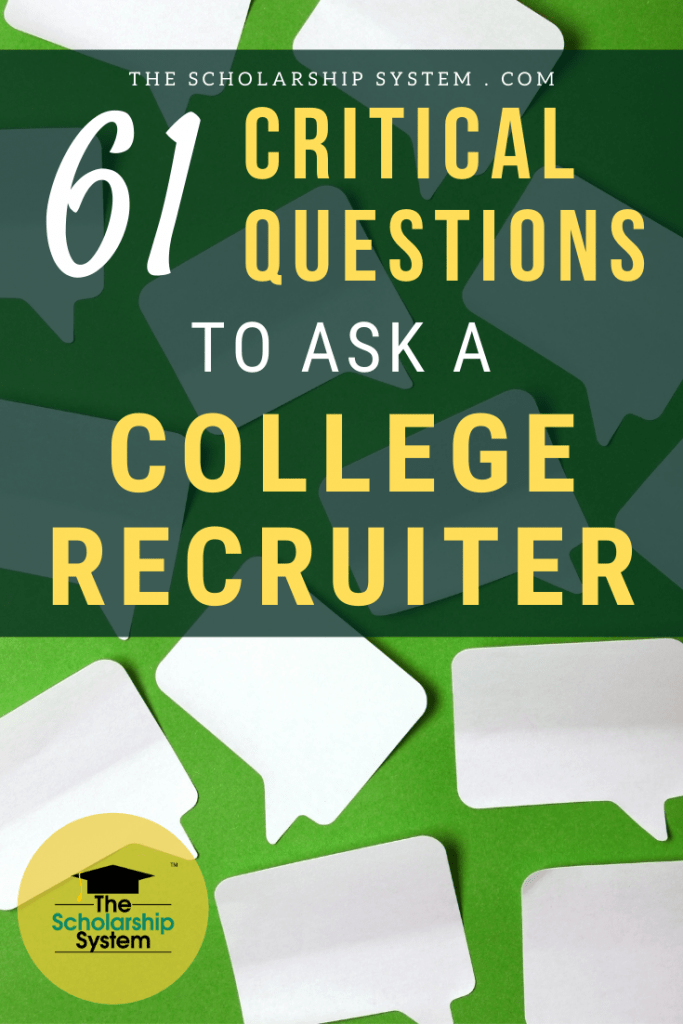 What Kinds of Questions Can You Ask a College Recruiter?
Generally speaking, when your student is trying to figure out good questions to ask college reps, anything about the school, the academic experience, student life, financial aid, and similar topics are fine. After all, your student is essentially on a fact-finding mission, so most questions that help them learn more about what attending that college is like are potential winners.
However, that doesn't mean specific questions may not be a bit inappropriate. For example, while it's okay to choose some questions to ask college representatives that prompt them to share their experience or perspective, diving too much into their personal life is uncouth.
Along the same lines, racially, ethically, morally, or similarly charged questions are usually out of line. Your student shouldn't be trying to put a college rep on the spot or start a controversy. In fact, going that route could essentially get them blacklisted.
Finally, if your student has already applied to the school but hasn't heard back yet, asking the college rep about their admissions status, financial aid package, acceptance into a program, or similar details is usually a no-go. Those determinations are made by specific departments. Your student will only hear about those decisions through a formal process outlined by the school.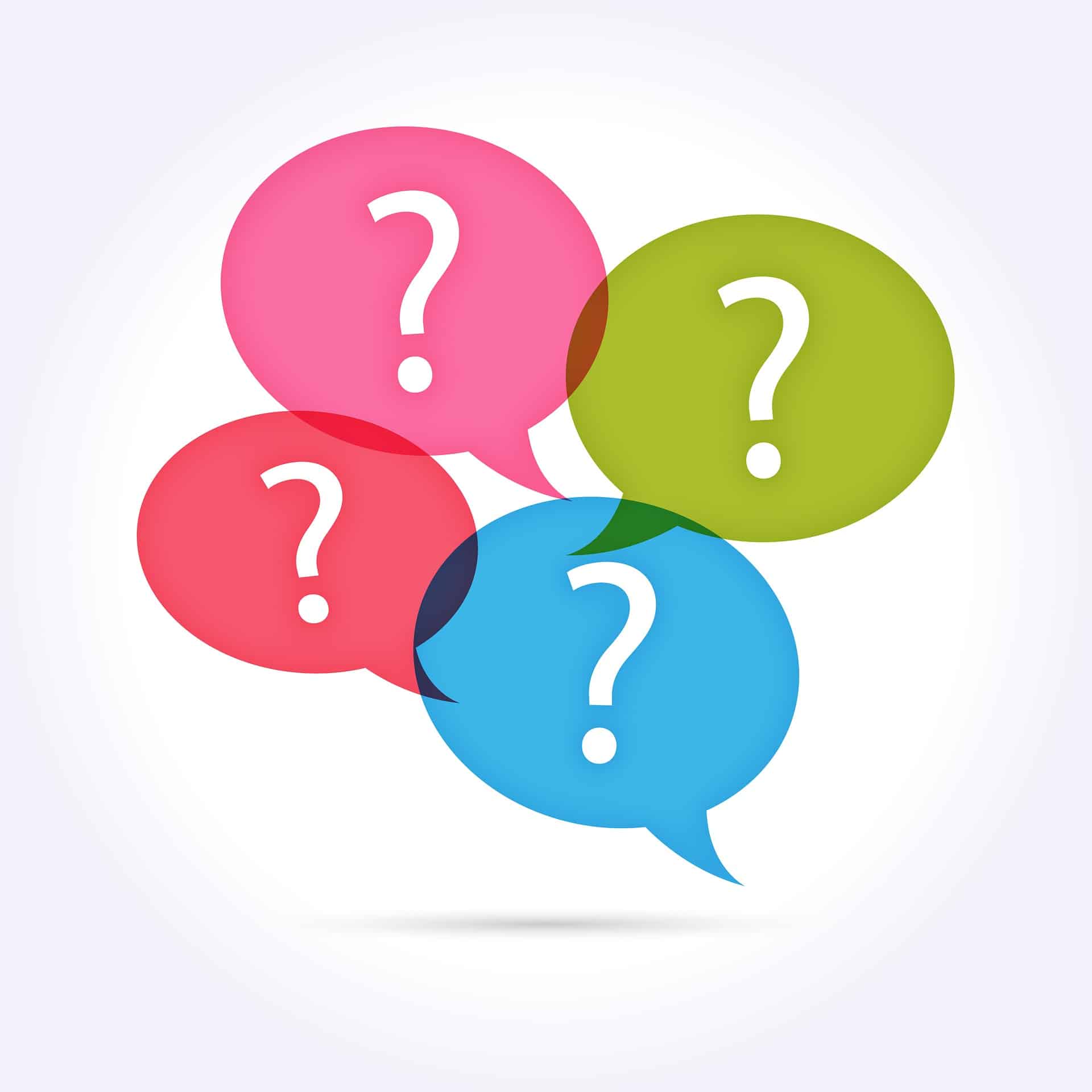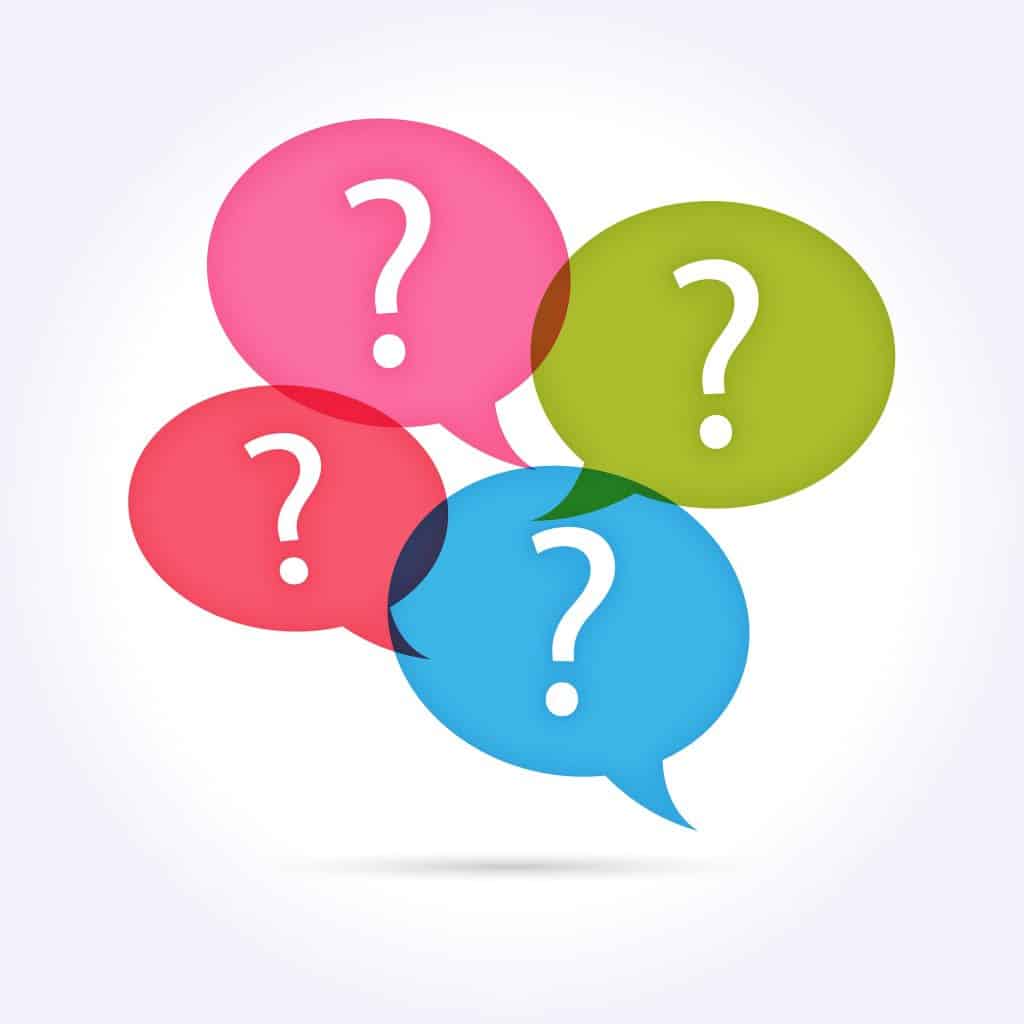 61 Critical Questions to Ask a College Recruiter
If your student isn't sure what to ask, here are 61 good questions to ask college reps.
About the College
What differentiates this college from others?
Are there any upcoming changes that could impact students, either positively or negatively?
What is the student to faculty ratio?
Can you tell me about the student body?
How would you describe the college's culture?
What do students enjoy most about this school?
Admissions
What are the requirements for admission?
Are SAT/ACT scores required? If so, what is the minimum score needed?
Does the admissions committee value letters of recommendation?
How long is the admissions process?
Do I have to declare a major when I apply?
Academics
Which academic programs is this school known for?
Which academic majors are the most popular?
Which academic programs are the most competitive or most challenging to get into?
When am I required to select a major?
Do different programs have different admissions requirements?
Are there any unique programs that you can't find anywhere but here?
How would you describe the academic workload? Is it high-stress/high-pressure?
Are there research opportunities associated with [major/program]?
My goal is to work in [field/job]. What major or program would align with that goal?
If I wanted to change majors, would that option be available?
If I need to pause my education for a semester, can I come back without having to reapply?
I've taken AP/IB/CLEP/DANTES exams. Will this school accept any credits I earned through those tests?
Are there opportunities to study abroad?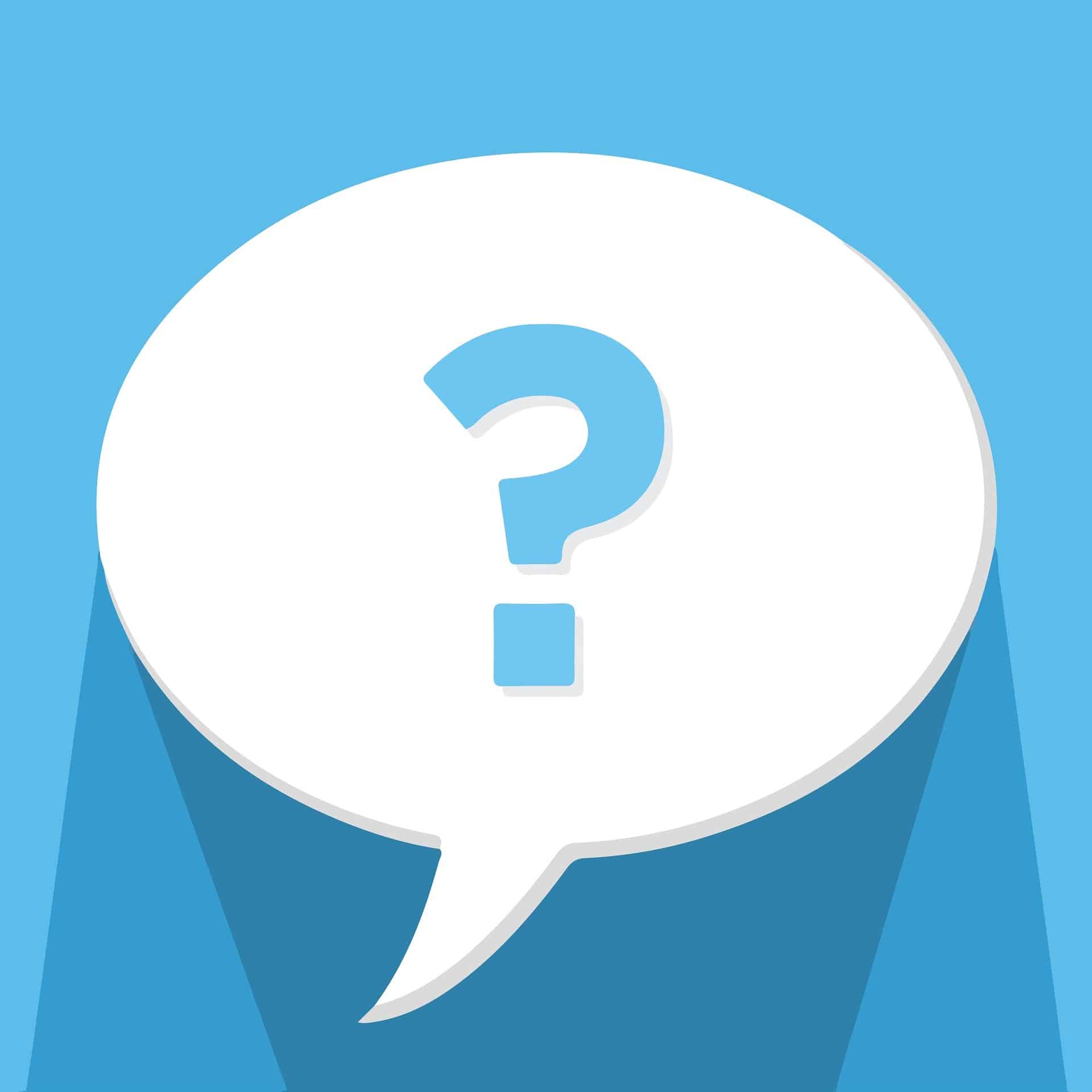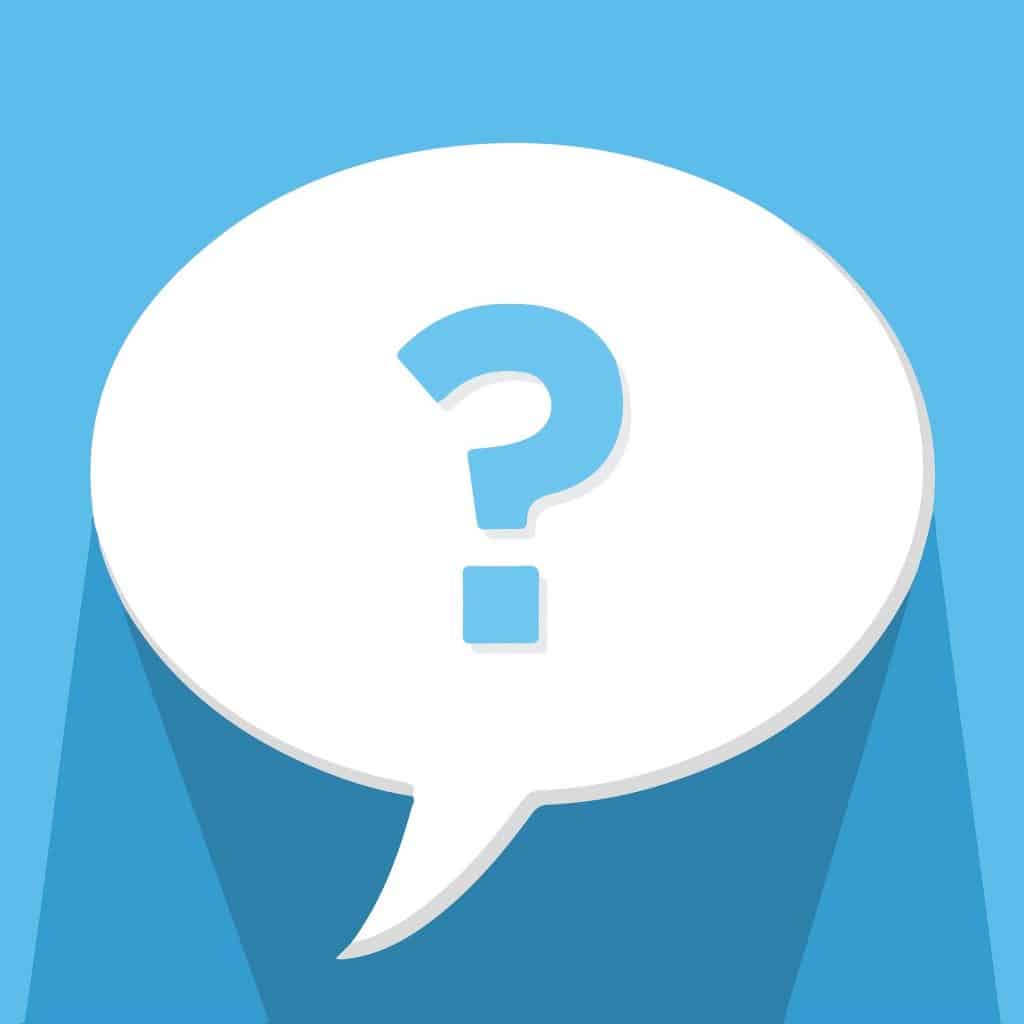 Financial Aid
What is the average cost of attendance each year?
Beyond tuition, what other fees or costs would I need to cover?
Is there a priority deadline for financial aid awards or applications?
Are there scholarship opportunities available to students? Are they open to all students or program-specific?
What percentage of students receive institutional scholarships?
What percentage of students receive financial aid?
Are there work-study opportunities available?
Does the school have financial aid options for students who aren't eligible for Federal programs?
Faculty
How would you describe the professors at this school?
How available are professors to students? Do they maintain ample office hours?
Student Life
Is Greek life a significant part of the campus experience?
What are the most popular clubs and extracurriculars?
If I wanted to start my own club or student organization, is that an option?
What housing options are available to first-year students? Do the housing options change each year?
Are first-year students required to live on campus?
Is housing guaranteed?
What is the roommate selection process like?
What meal plan options are available?
What is the cafeteria food like?
What kind of amenities are available in student housing (laundry, common areas, Wi-Fi, etc.)?
Do more students live on campus or off?
Can you tell me about campus security? What's it like here?
What is the neighborhood around the school like?
What public transportation options are available to students?
Athletics
Is the school known for its sports team?
Are any of the athletic events particularly popular with students?
Can students who aren't actively recruited for a sport try out?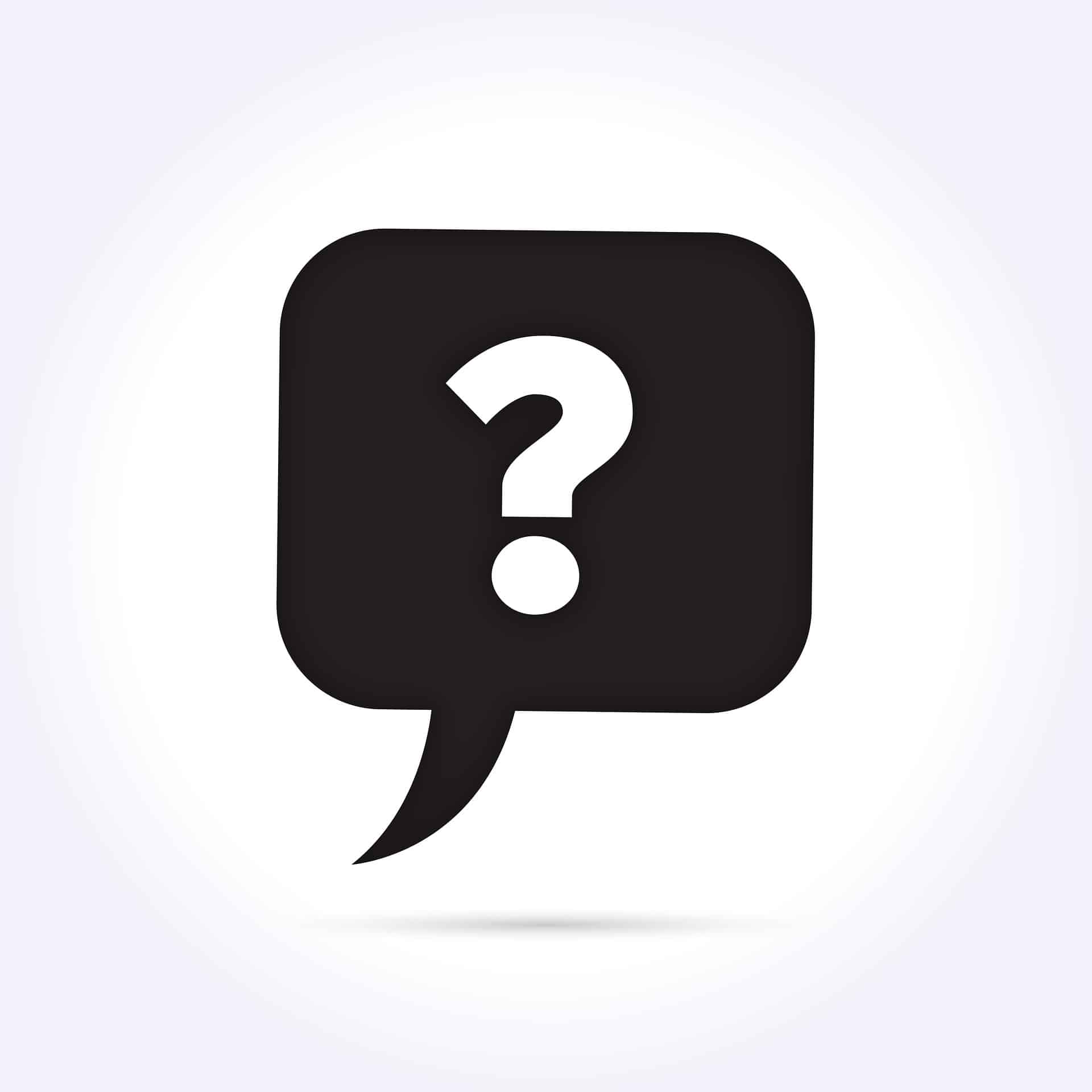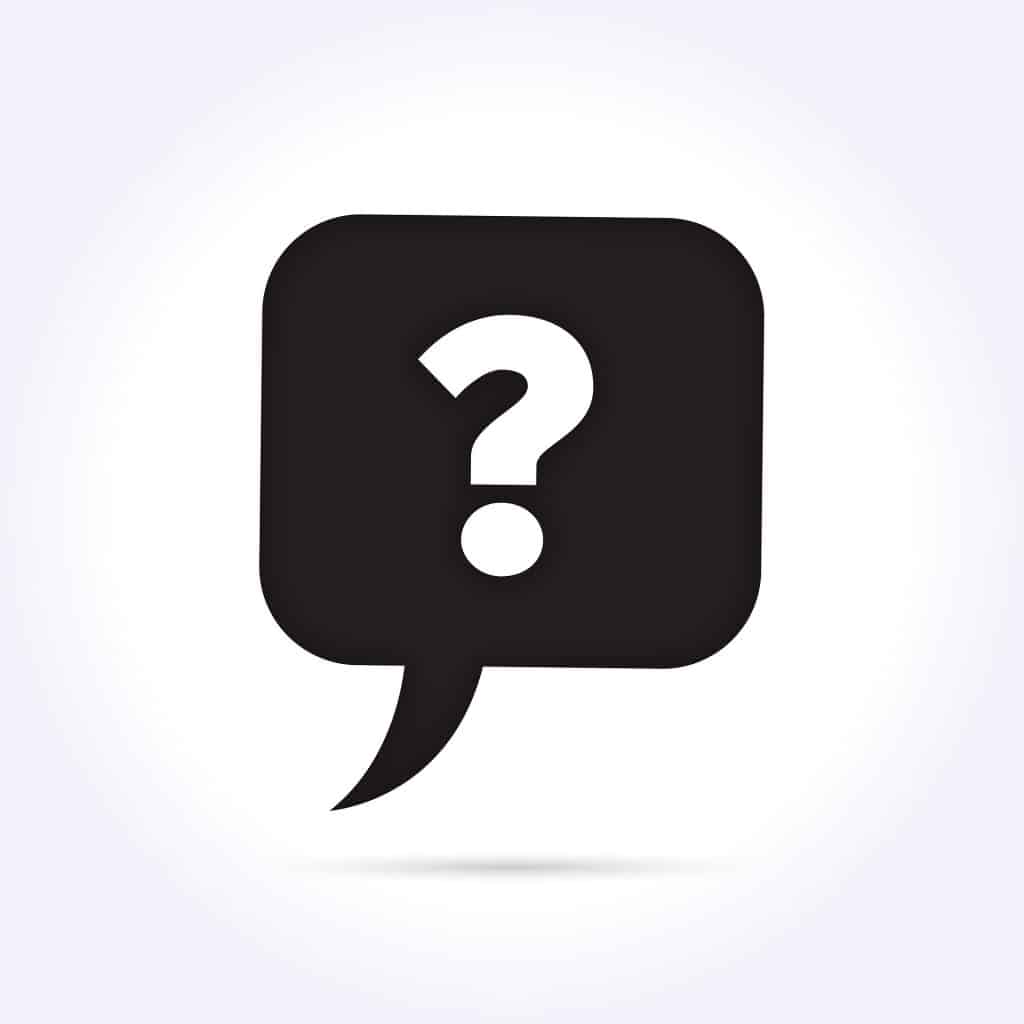 Support Services
Is there a tutoring program that's available to all students?
Are there support services for students with disabilities?
Will I be assigned an academic advisor? What if I am undecided about my major?
What role will the academic advisor play in my educational experience?
Are counseling services available to students?
Is there a healthcare facility on campus?
Internships and Employment
Are there internship opportunities available to all students? What about in [preferred program]?
Will someone actively assist me in finding an internship?
Does the school offer job placement assistance to new graduates?
Is there a strong alumni network? Is it accessible to current students or only graduates?
If you and your student want to find out more about landing exciting college scholarships, sign up for our free college scholarship webinar! Take a moment and head over to http://thescholarshipsystem.com/freewebinar to reserve your spot today.