Updated on May 1st, 2023
For many students, attending college in Alaska is a dream come true. The state offers a unique experience. Plus, there are outstanding schools with exceptional academic programs. But choosing the right Alaska college or university – and figuring out how to pay for it – isn't always easy.

If you're student plans on attending college in Alaska, scholarships can make nearly any school affordable. If you and your student want to learn about Alaska scholarships, sign up for our free college scholarship webinar! Take a quick trip over to http://thescholarshipsystem.com/freewebinar to reserve a spot today.
Fortunately, with a solid strategy, students can make the right decision. If your student wants to attend college in Alaska, here's what they need to know.
About Alaska
Alaska – The Last Frontier – is a breathtakingly beautiful state that combines an untamed energy with modern amenities in major cities. For those who adore the outdoors, few options are better. Plus, the area has a unique history and vibrant culture, unlike any other state.
It shouldn't be a surprise that chilly temps are the norm when it comes to the weather. While some areas might reach 90°F in the summer, others rarely cross 70°F. In the winter, native temperatures are certainly possible. As for snowfall, 270 inches per year is normal, and snow can occur during the fall, winter, and spring regularly.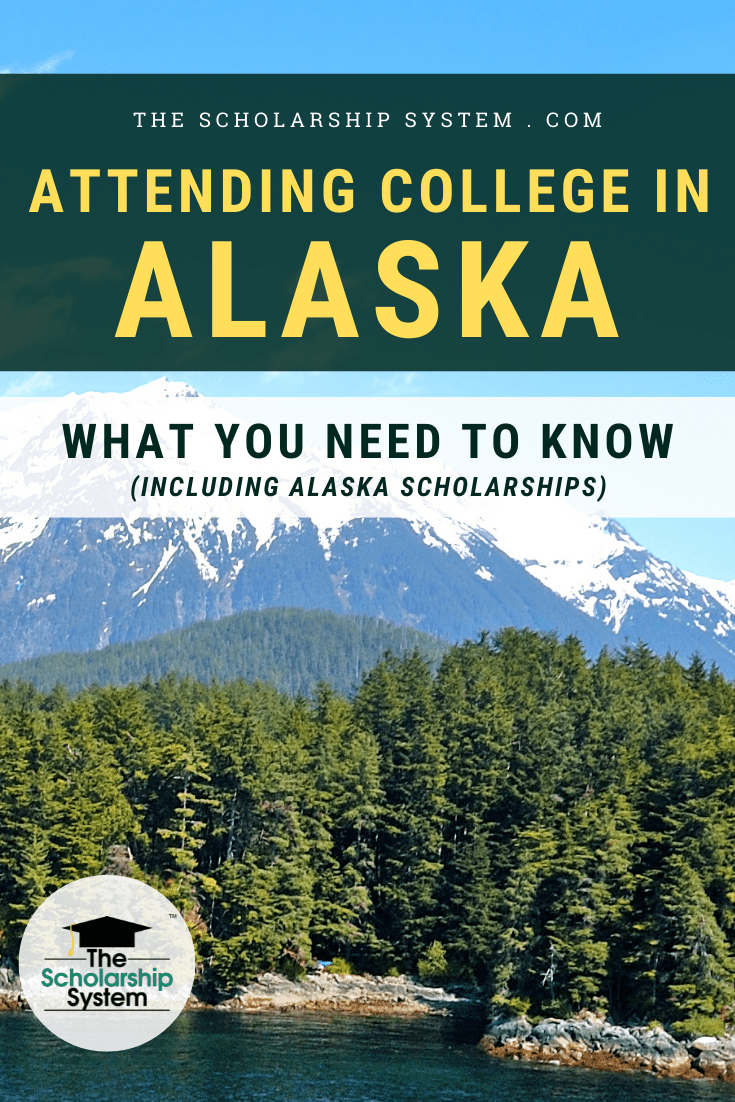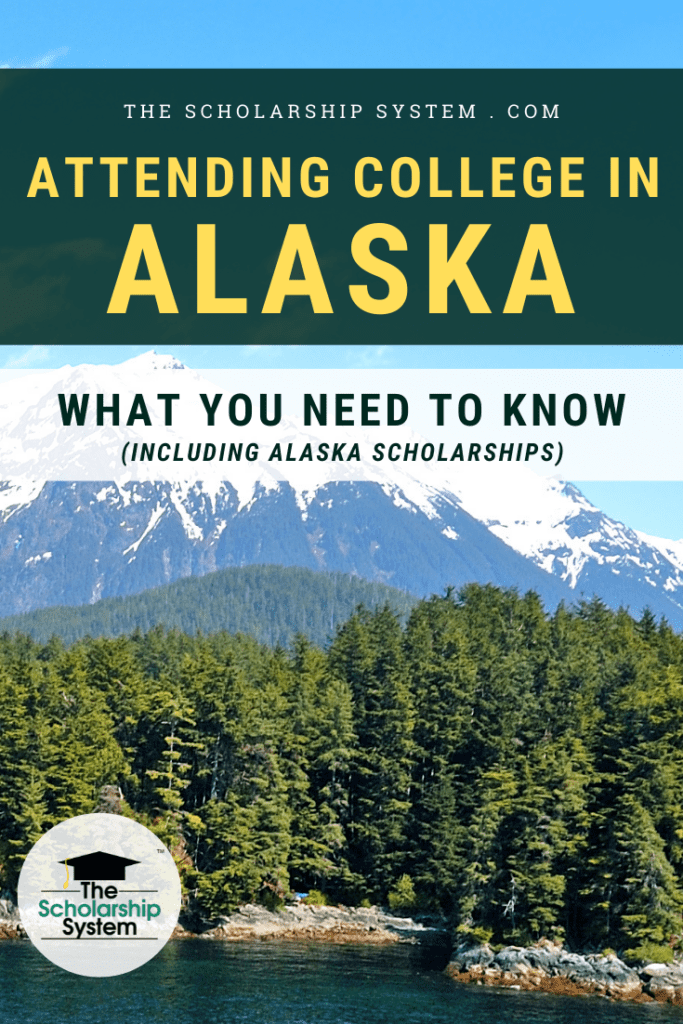 Colleges and Universities in Alaska
For students who are wondering, "How many colleges are in Alaska?" the answer is a bit more than a dozen, suggesting you include public and private universities – including faith-based institutions – and the community colleges in Alaska. Since that's the case, students may only have a handful of options to check out if they're specifically looking for a four-year university in Alaska or a two-year alternative.
Still, students may feel overwhelmed by the idea of checking them all out. Fortunately, another approach is viable.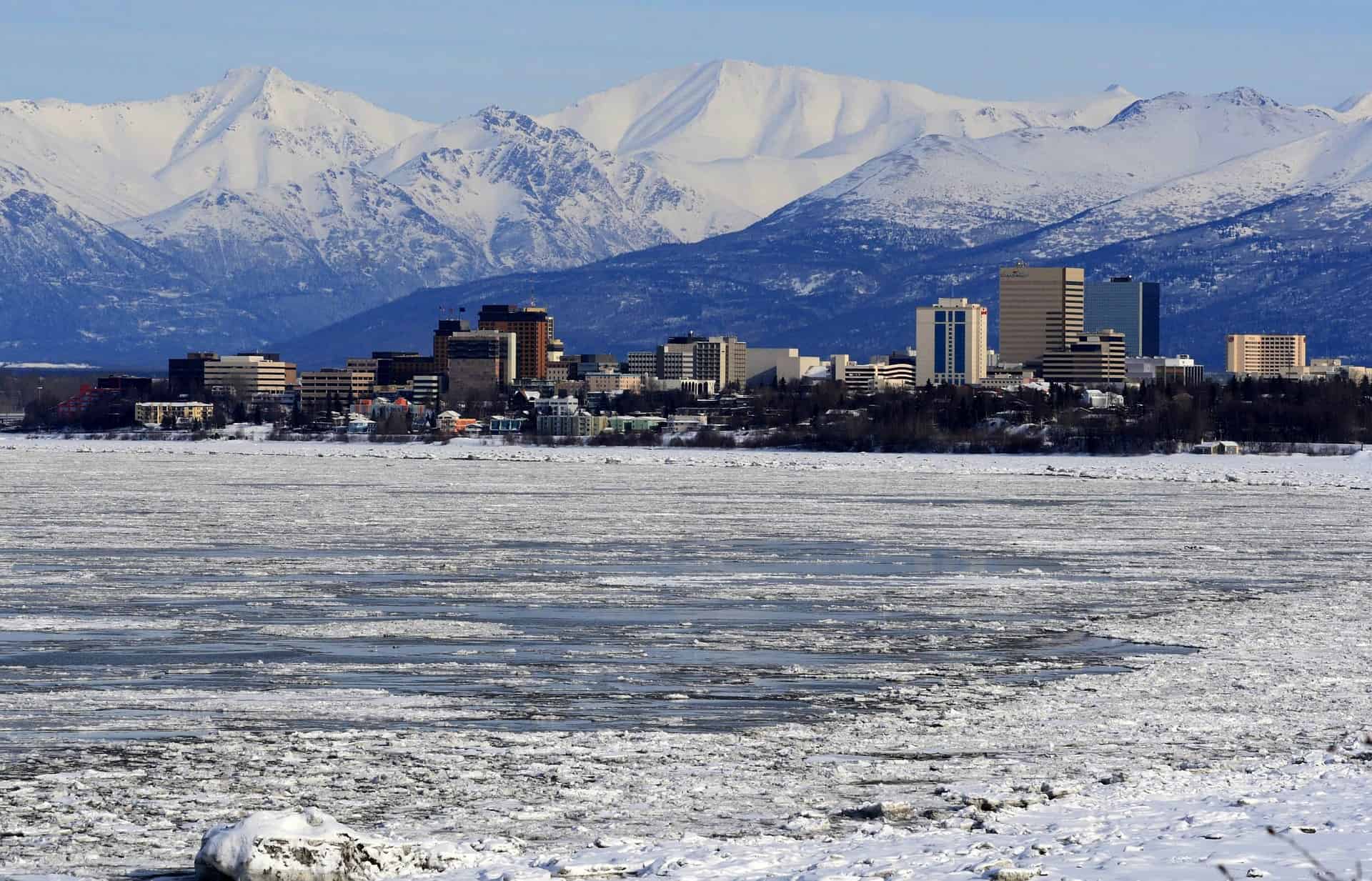 College Towns in Alaska
In some cases, students are better off learning about cities in Alaska that offer them the best quality of life as a student. Generally, college towns have a youthful energy and plenty of amenities for young adults, making them a more comfortable place to live.
If your student wants to ensure they get the right lifestyle along with an exceptional educational experience, starting by finding the best city for them could be a great choice. Here is a list of Alaska college towns:
Anchorage
Fairbanks
Juneau
Now, this doesn't mean that other cities can't be a solid fit. Instead, these are just strong places to start, giving students who are struggling to make a college decision a new way to figure out what's best for them.
Major Alaska Colleges and Universities
Since Alaska doesn't have many schools, examining what each one has to offer is another way to choose the right option. Here is a list of the Alaska universities and colleges: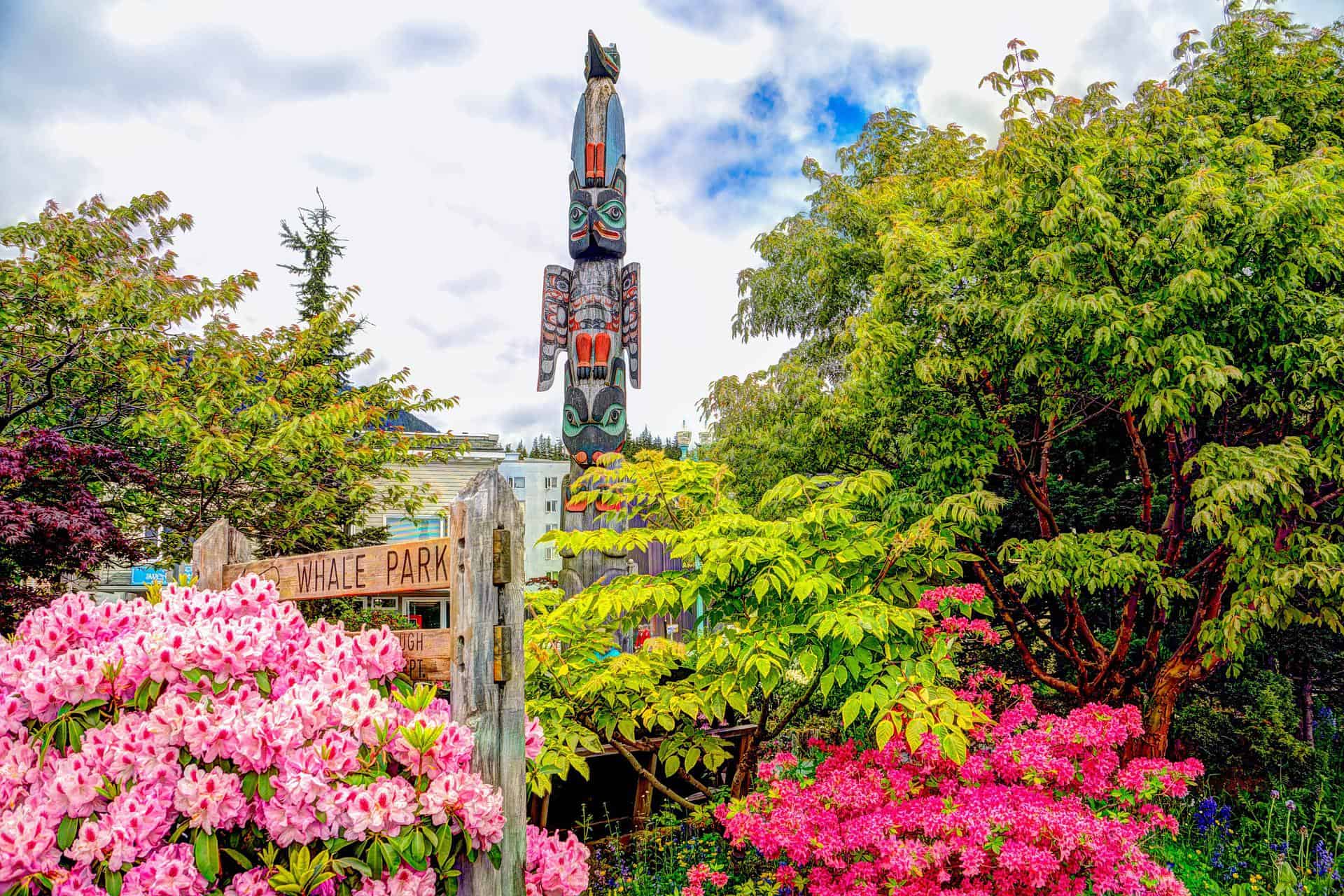 Alaska Financial Aid
Needing financial aid to attend college in Alaska – or any other state, for that matter – is common. While some students default to student loans, options like Alaska scholarships and grants are a better choice. They increase the odds of a student graduating debt-free, ensuring they don't have to shoulder a significant burden while studying at the best college in Alaska for them.
As one would expect, grants and scholarships for Alaska students that are provided by the state typically have residency requirements. Simply attending school there isn't enough. Instead, students need to live in the state for two years and take other steps to show an intention to make Alaska their home long-term, such as getting a local driver's license, establishing a domicile, and registering to vote.
However, those rules don't apply to every award a student attending college in Alaska may want. For example, while Alaska native scholarships may require residency, University of Alaska scholarships might not. Instead, simply being enrolled is usually the first step toward eligibility, and other requirements typically don't focus on residency.
Similarly, national awards don't usually come with the residency restrictions you find with Alaska college grants and scholarships. Still, if your student meets the residency requirements, exploring Alaska college scholarships and grants is a smart move.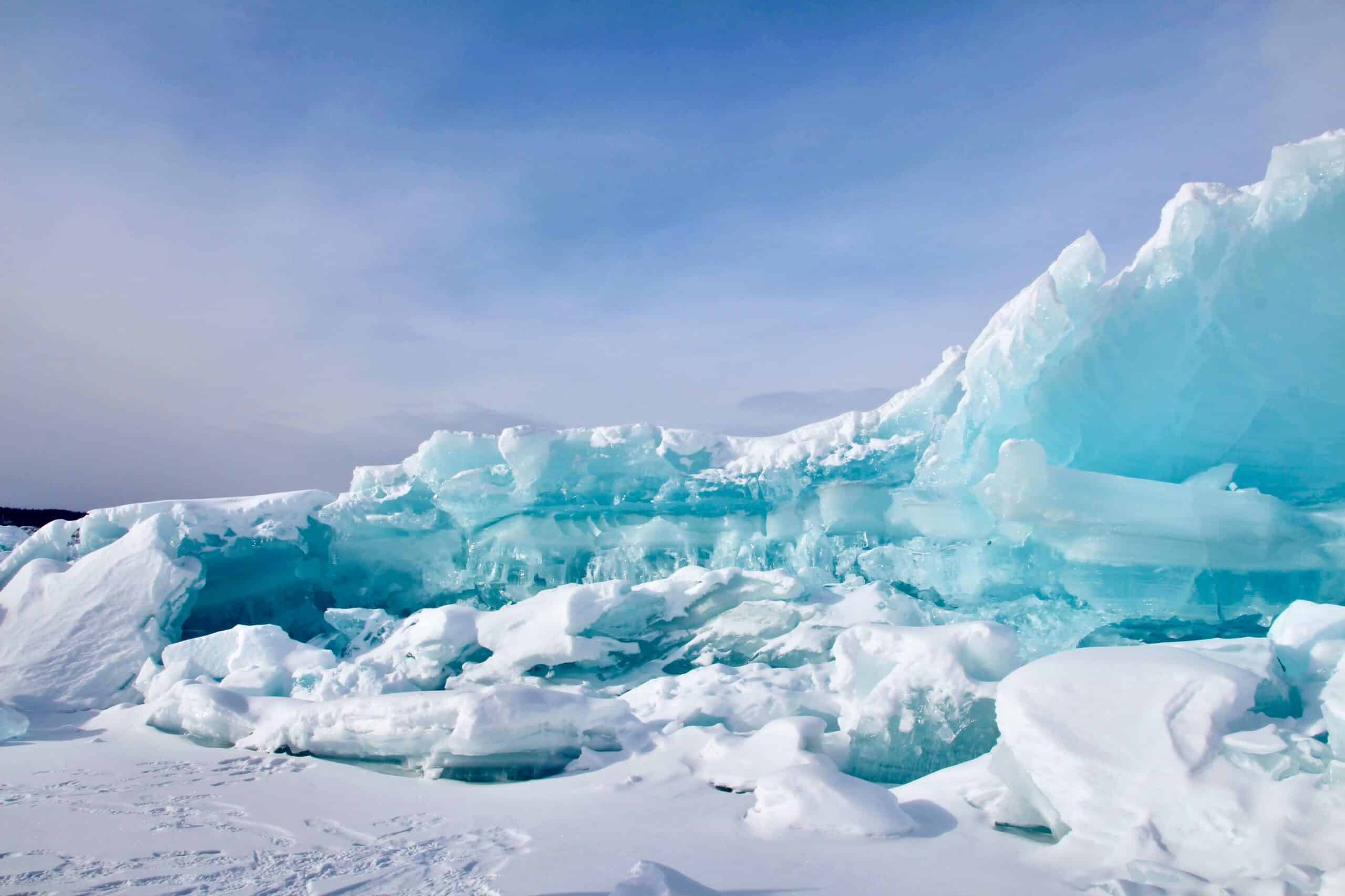 Alaska College Grants
Alaska college grants work similarly to Pell Grants; they aren't administered by the federal government. Instead, a state organization oversees the programs.
While Alaska is a large state, its population is incredibly small. Since that's the case, there aren't as many grants for students going to college in Alaska.
However, every little bit of non-debt funding makes a difference. Plus, with a smaller competition, getting access to awards that have residency requirements can be easier. As a result, anyone looking for scholarships for Alaska residents should explore what grants are available, too.
Here is a list of grants for Alaska college students:
Alaska Scholarships
Scholarships in Alaska aren't as common as they are in other states. However, since they allow students to reduce the cost of college with greater ease, every award is worth exploring.
As mentioned above, residency is often a must for the awards, but other eligibility requirements may also apply. As a result, students want to explore as many options as possible, allowing them to find a solid selection of opportunities they can try to seize.
Here is a list of scholarships for Alaska natives and residents:
Living and Getting Around in Alaska
Most students won't spend every moment on campus while attending universities and colleges in Alaska. Instead, they'll at least need to get around their city, and most will want to head to other towns or different states.
Additionally, not all students will opt for a dorm room, favoring an alternative arrangement. As a result, it's critical to know a bit about living and getting around in Alaska.
Housing in Alaska
Many college students debate about whether a dorm room or apartment is the best option. Some students may even consider buying homes in the area, especially if they want to stay long-term. That's why looking at the housing market is a smart move, as it helps students determine which approaches are practical.
When it comes to home prices, the median home value in Alaska is $314,278 (as of June 2022). That's just a bit less than the national average of $344,141 but is still likely out of reach of most students.
As for rentals, prices are moderate. A one-bedroom has a fair market value of $950 per month, while a two-bedroom comes in at $1,235 per month. As a result, some students may find this a reasonable option, particularly if they split a two-bedroom with a roommate. However, others may find the value in dorming, as it may be more cost-effective, depending on the city and school.
Transportation Options
Since most Alaska colleges and universities are in larger cities, students typically have solid transportation options. Locally, there may be bus services, taxis, or rideshares. If they need to head to another city, longer bus routes may be an option.
Additionally, Alaska has a few airports, making it possible to cross the state or get to the contiguous US. The major Alaska airports include:
Students can also get around Alaska by using the Alaska Railroad, which runs from Seward to Fairbanks. However, if they need to reach the contiguous US, a train isn't an option.
Things to Do in Alaska
While students may spend a significant amount of time in classes and studying, getting out and about on occasion is essential. Fortunately, Alaska has many fantastic attractions, ensuring there is something fun for everyone.
Hiking, biking, kayaking, and similar activities are favorites among Alaskan natives, and there are plenty of outstanding areas to explore. Denali National Park is a clear standout, but it isn't the only option. Kenai Fjords National Park is another excellent choice, along with Wrangell-St. Elias National Park. But for leisurely tours of the landscape, a trip on the White Pass and Yukon Route Railroad is an ideal option.
For students that want to learn more about the area's history and culture, the Museum of the North is a perfect place to start. Animal lovers may enjoy a whale-watching tour out of Juneau. If your student is all about whimsy, then a trip to Goose Creek Tower – also known as the Dr. Seuss House – is essential.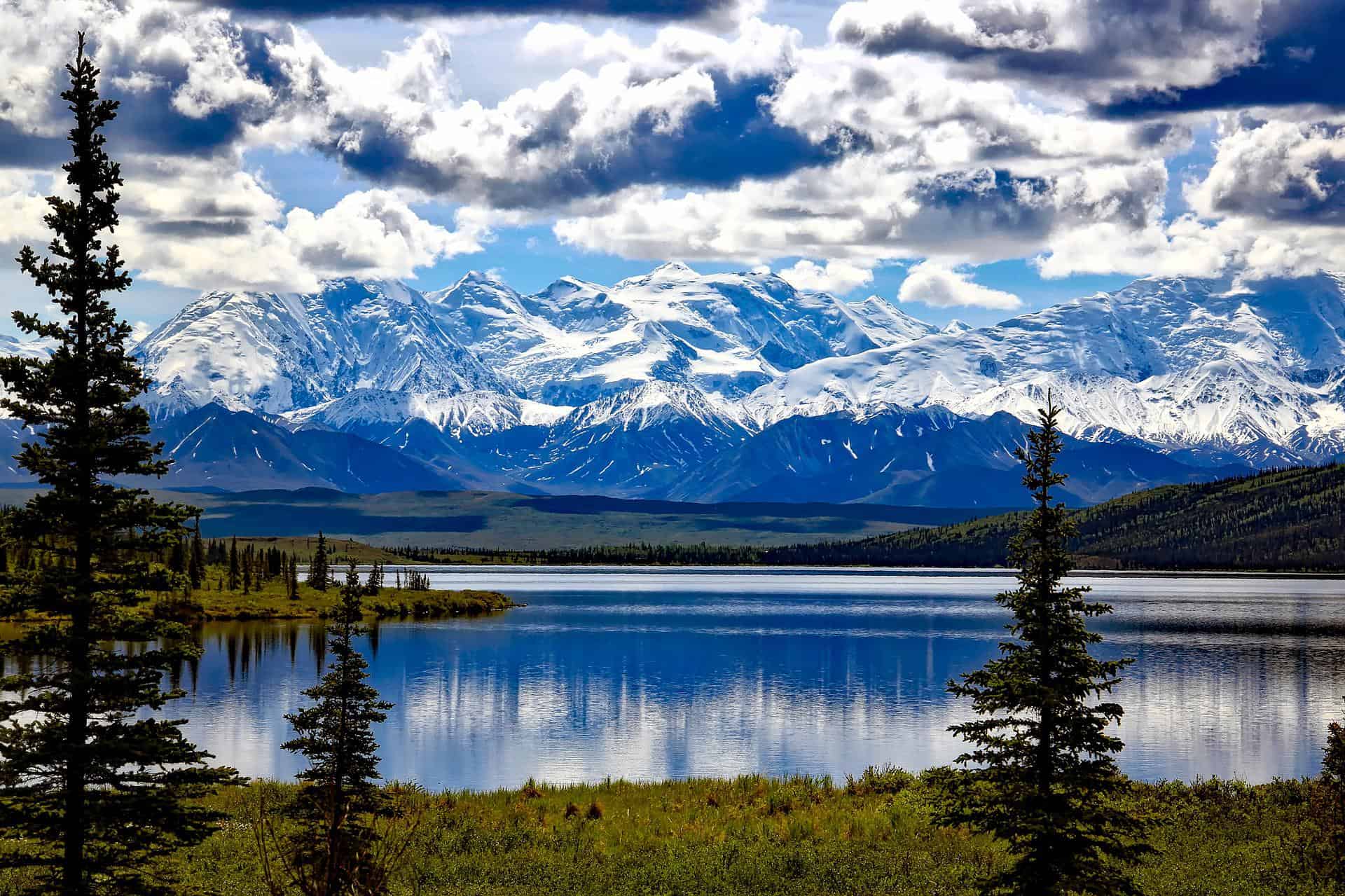 Making Money in Alaska
If your student needs to earn income while they're attending college in Alaska, it's critical to take a look at the local economy. That ensures they'll know what to expect, making it easier for them to plan effectively.
Here is a look at making money in Alaska, including the minimum wage, unemployment rate, and key industries in the state.
Minimum Wage
In most cases, working college students work in entry-level positions, many of which pay minimum wage. Since that's common, it's essential to know where the minimum wage falls, allowing students to estimate their earning potential.
As of January 2021, the minimum wage in Alaska is set at $10.34 per hour. Unlike in some states, that rate applies to tipped positions, as there is no tip credit that results in a lower hourly rate for employees working in those kinds of jobs.
Employment Rates
Understanding the local job market is incredibly beneficial for students and new graduates alike. For students, it can help them estimate the availability of part-time positions. For grads, it lets them know whether finding a career-launching job locally is plausible.
In Alaska, the unemployment rate is sitting near 4.9 percent (as of April 2022). While that's above the national average of 3.6 percent, it isn't problematically high. As a result, most students can likely secure part-time work, and many new grads could start careers in the area.
Alaska Key Industries
While some may assume that the economy in Alaska is somewhat limited, that isn't necessarily the case. Several industries thrive in the Land of the Midnight Sun, creating opportunities for students to launch exciting careers without having to head back to the lower 48.
While Alaska has a shorter growing season, agriculture thrives because of the long days during the summer. Fishing is also big business in Alaska. Along with a long coastline, lakes and rivers abound, creating more opportunities to generate seafood. The mining and energy industries are also thriving.
Finally, tourism plays a significant role in the Alaskan economy. According to some estimates, the sector is responsible for around 1/8th of the available jobs when you factor in all of the related roles, which span anything from air travel to whale watching tours.
If you're student plans on attending college in Alaska, scholarships can make nearly any school affordable. If you and your student want to learn about Alaska scholarships, sign up for our free college scholarship webinar! Take a quick trip over to http://thescholarshipsystem.com/freewebinar to reserve a spot today.