Updated on July 14th, 2022
If your student is dreaming of attending college in Colorado, that wouldn't be a surprise. Colorado has a ton to offer, including being home to many highly regarded schools. But choosing from the best colleges in Colorado isn't easy. Plus, figuring out how to handle the cost of college is always a challenge.
If your student plans on attending college in Colorado, scholarships could be the key to making any school affordable. If you and your student want to learn more about Colorado college scholarships, sign up for our free college scholarship webinar! Take a trip over to http://thescholarshipsystem.com/freewebinar to reserve your spot today.
Luckily, students can prepare to make their Colorado college dreams a reality. By doing some research and handling some planning, they can not only choose the right school, but they can also make sure they are ready to cover Colorado college tuition, room and board, and more.

If your student has their sights set on one of the best colleges in Colorado, here's what you need to know about attending college in Colorado.
About Colorado
Colorado has an incredibly varied landscape. From large cities like Denver is small mountain towns, there is something for nearly every lifestyle. Couple that with a passion for the outdoors, vibrant foodie culture, and fantastic art scenes, and it's no surprise that many people adore the Centennial State.
When it comes to weather, Colorado has a touch of everything. The Continental Divide carves the state into two major climate pieces. Add in a variety of elevations, and you'll find a bit of nearly any kind of weather zone.
In the Eastern Plains, there's plenty of sunshine, but it tends to be drier. Temperatures can easily hit 100°F during the summer months, though it tends to be more temperate in the milder. In the Front Range, temperatures can vary from -10°F in the winter to 95°F in the summer.
When it comes to snowfall, the state tends to average in the 60 to 100-inch range annually. However, in the high mountain areas, it can cross 120 inches.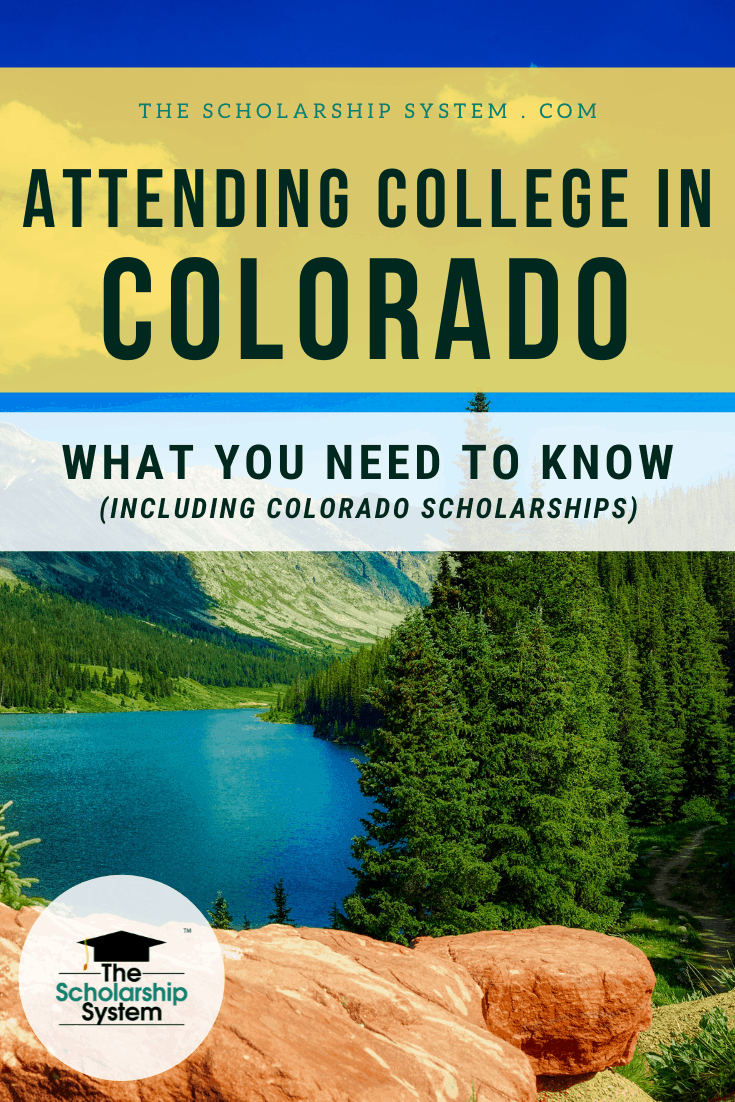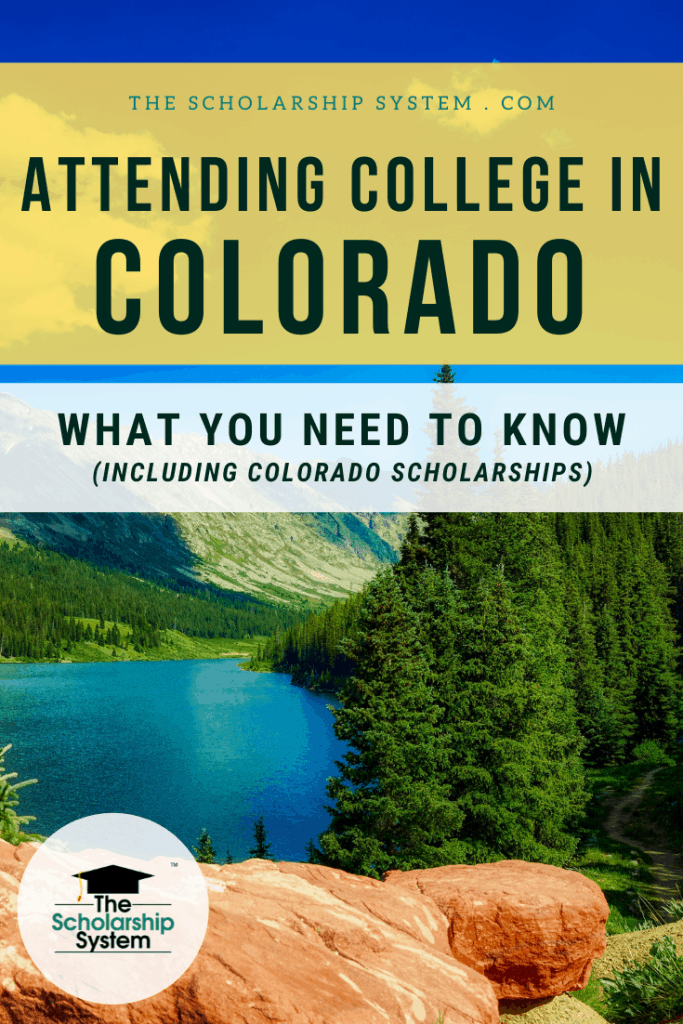 Colleges and Universities in Colorado
In Colorado, there are about 94 colleges and universities that students can choose from, giving them plenty of amazing options. Along with traditional four-year universities – including public and private colleges – there are some excellent community colleges in Colorado. This helps students take a path that works best for them, both academically and financially.
In many cases, choosing the right school can be incredibly challenging. Any college search takes time and effort to complete. With so many colleges and universities available, even narrowing down the list can be daunting.
Luckily, it's possible to start figuring out which school is the best match. Here are some points your student should consider when making their decision.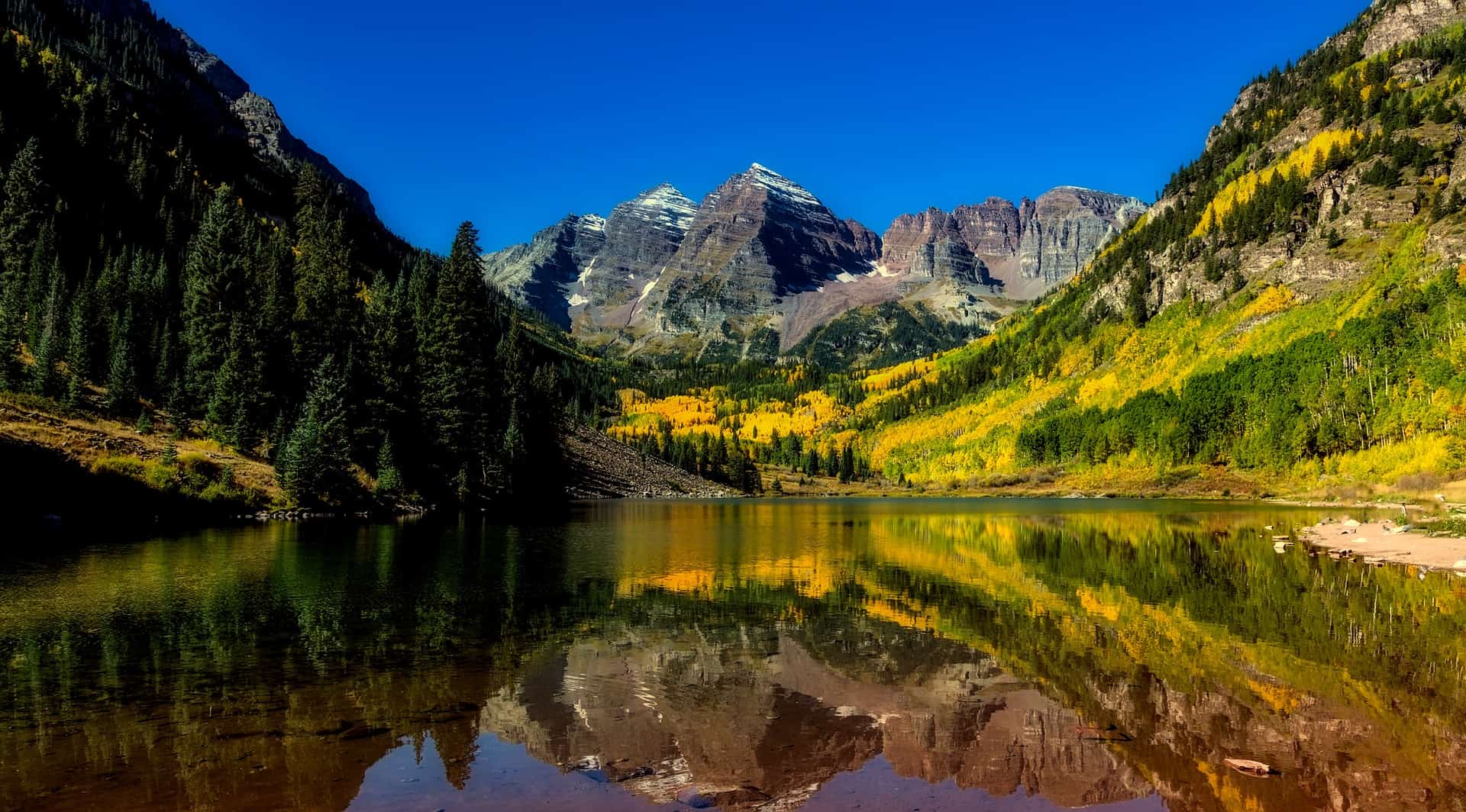 College Towns in Colorado
Technically, one could argue that any city that is home to a university or college is a "college town." However, there is more to it than that.
In college towns, students usually have access to amenities that target people their age. Additionally, they tend to have a youthful feel, making them places where young adults feel welcome.
If your student is trying to choose between the various public and private colleges in Colorado, checking out what's available in classic college towns can be a great way to start. It lets them ensure they'll have a great lifestyle while they pursue their degrees as well as stellar academics, giving them the best of both worlds.
Here is a list of Colorado college towns:
Aurora
Boulder
Colorado Springs
Durango
Fort Collins
Golden
Greeley
Lakewood
Pueblo
Each of the cities above is worth considering, making it an excellent place for students to start when they are launching a college search. However, they certainly aren't the only options.
For example, Denver has a number of schools but isn't on the college town list. Mainly, that's because Denver is a major city, so it doesn't necessarily have a college town vibe. But that doesn't mean Denver shouldn't be on the table, just that it has something different to offer.
Major Colorado Colleges and Universities
With more than 90 schools in the state, researching each one to see if it is a fit might not be practical. If your student isn't sure where to start their college search, beginning with the major Colorado colleges and universities may be a good idea.
Every school has something unique to offer. Some are recognized for specific academic programs, while others may be known for their sports team, culture, or other feature.
By starting with the major institutions, your student can explore what some of the best colleges in Colorado have to offer. Then, they'll be able to narrow down their list of possibilities, making it easier to decide where to send their Common App or application, or if more searching is in order.
Here are some of the major colleges and universities in Colorado:
Now, this is just a small sample of the schools students can find in the Centennial State. It's meant to serve as a starting point, helping students who are struggling to get their college search moving. If none of these meet your student's needs, that's okay. Worst case, they'll learn more about what they do and don't want, and that's helpful, too.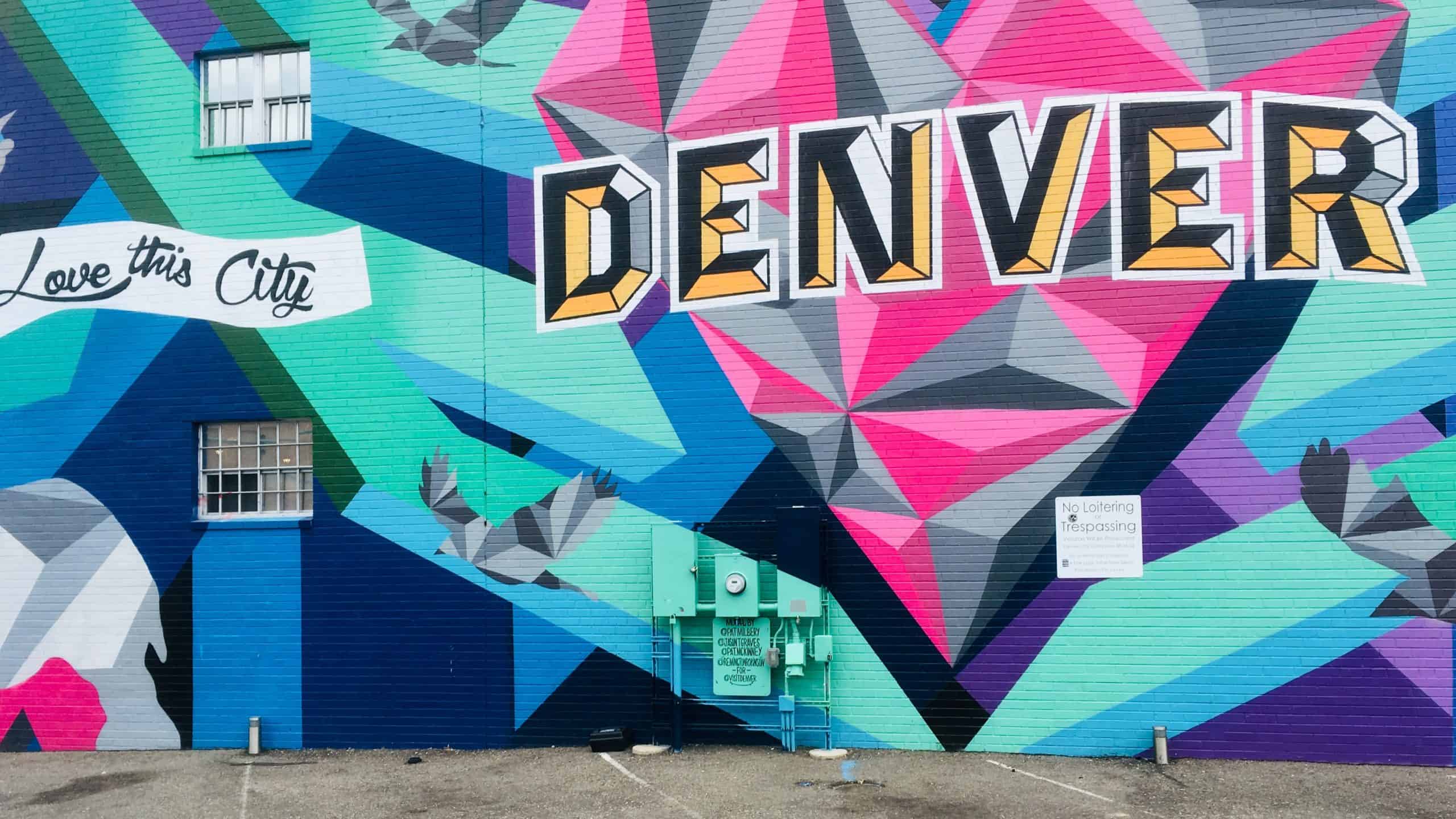 Colorado Financial Aid
For many people, financial aid for Colorado college students is a must. It allows students who can't pay for their education out of pocket to still earn a degree. However, many students don't want to rely on student loans, mainly because the debts can be large and hard to shoulder.
With Colorado college grants and scholarships, students can avoid student loan debt. Unlike loans, scholarships and grants typically don't have to be repaid. That's what makes them such an excellent option.
Colorado college scholarships and grants do get to set their own eligibility requirements. As a result, students may be eligible for some awards but not others.
In many cases, a Colorado student grant or scholarship offered on the local level is only available to students who are residents of the Centennial State. When it comes to how to get residency in Colorado for college, simply attending school in the state isn't enough.
Generally speaking, to become a Colorado resident for college purposes, students have to reside in the state for at least 12 months before the beginning of that school year. Additionally, they can't just live in the state as a college student. Instead, they need to establish domicile eligibility, essentially making Colorado their permanent, long-term home.
Even if a student isn't eligible for Colorado college financial aid awards that require residency, that doesn't mean they can't find other scholarships or grants that could lower the cost of college. For instance, some institutional awards – including many University of Denver scholarships or University of Colorado scholarships, for example – aren't concerned with residency.
Similarly, many major-based scholarships – like STEM scholarships – can be used at a range of schools, including by Colorado students who aren't residents of the Centennial State. The same can go for demographics-based awards, such as scholarships for African Americans or women.
It's smart for students to explore every option available option. That way, they can take advantage of Colorado college financial aid and awards from other sources.
Colorado College Grants
College grants in Colorado are a great option for students. They work similarly to federal Pell Grants; they are just offered by a non-federal organization.
For many of these, being a resident of Colorado is essential. Plus, they can have a range of other requirements that ultimately determine whether a student is eligible for the award.
If your student is looking for Colorado college grants, here are some worth checking out: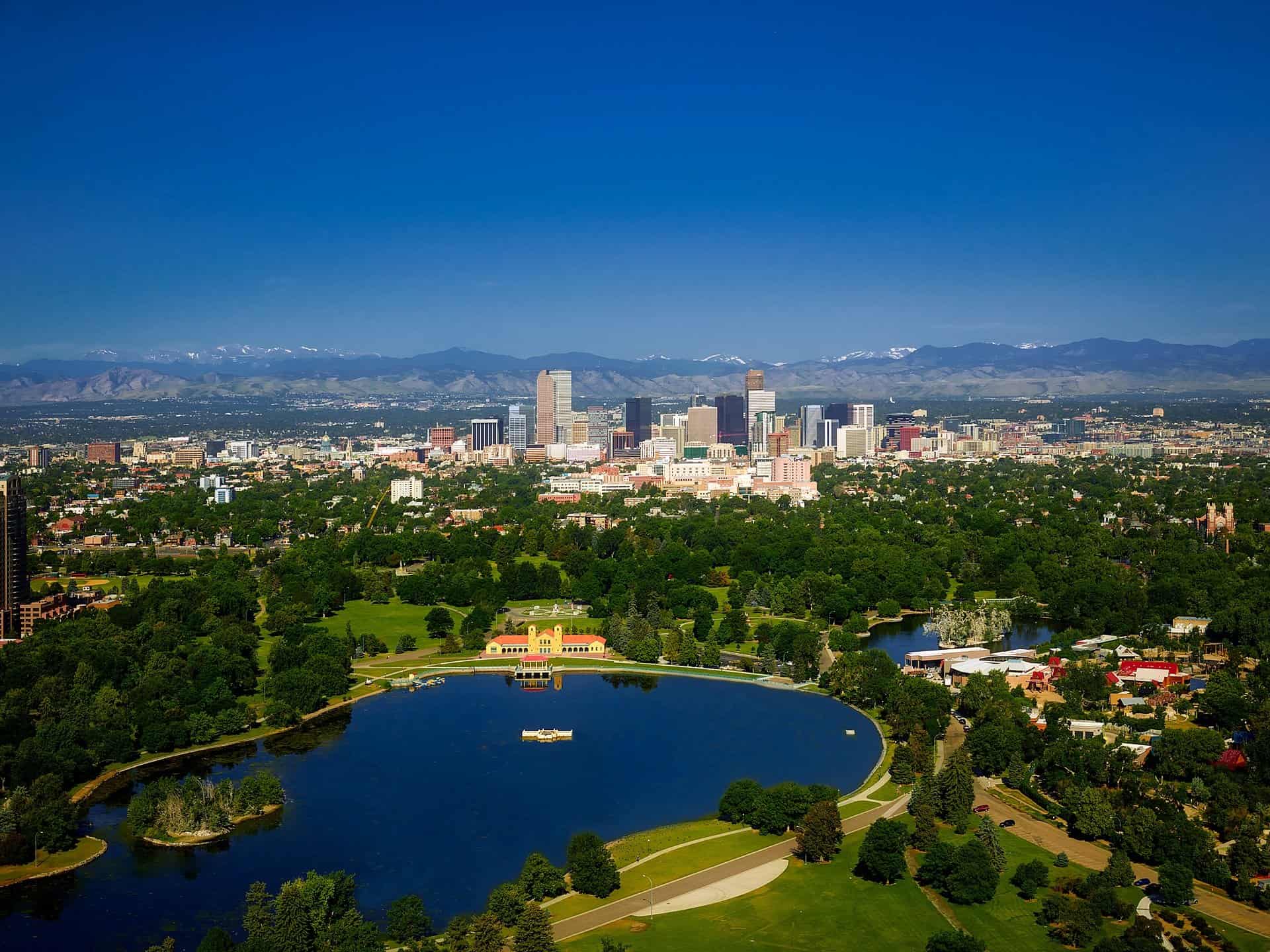 Colorado Scholarships
Colorado college students can also find a wide range of scholarships. Like grants, the requirements can vary, so not all students will be eligible for all of the awards.
However, each one is worth exploring. If your student wants to find some Colorado college scholarships, these are all good places to start:
Living and Getting Around in Colorado
While students may spend a lot of time on campus and studying, there's a good chance that won't be all they do. It's fun to explore a new state or city, and many students ultimately decide to live off-campus. Plus, the occasional trip home is usually a must.
If your student is wondering what it's like to live and get around in Colorado, here's what they need to know.
Housing in Colorado
Housing can be fairly expensive in Colorado. The median home value is $479,127, putting it outside of the reach of most college students.
When it comes to renting, a one-bedroom apartment has a fair market value of $1,103 per month, while a two-bedroom comes in at $1,375. This could make renting alone impractical for students, though it may be manageable with a roommate. Otherwise, living in a dorm may end up being a more attractive option, as it could be more cost-effective in some cases.
Transportation Options
In most Colorado cities, there are plenty of local transportation options. At a minimum, bus service and rideshares are typically available. If your student wants to head to another city or state, they likely won't have much trouble finding a way to get there due to the available resources.
Here is a list of major airports in Colorado:
Students can also take advantage of the various Colorado Amtrak stations, including ones in cities like Denver, Colorado Springs, and Fort Collins, just to name a few. Plus, the Colorado Railway can make getting between cities a breeze. There are stops in many major cities, and the journeys themselves can be quite beautiful.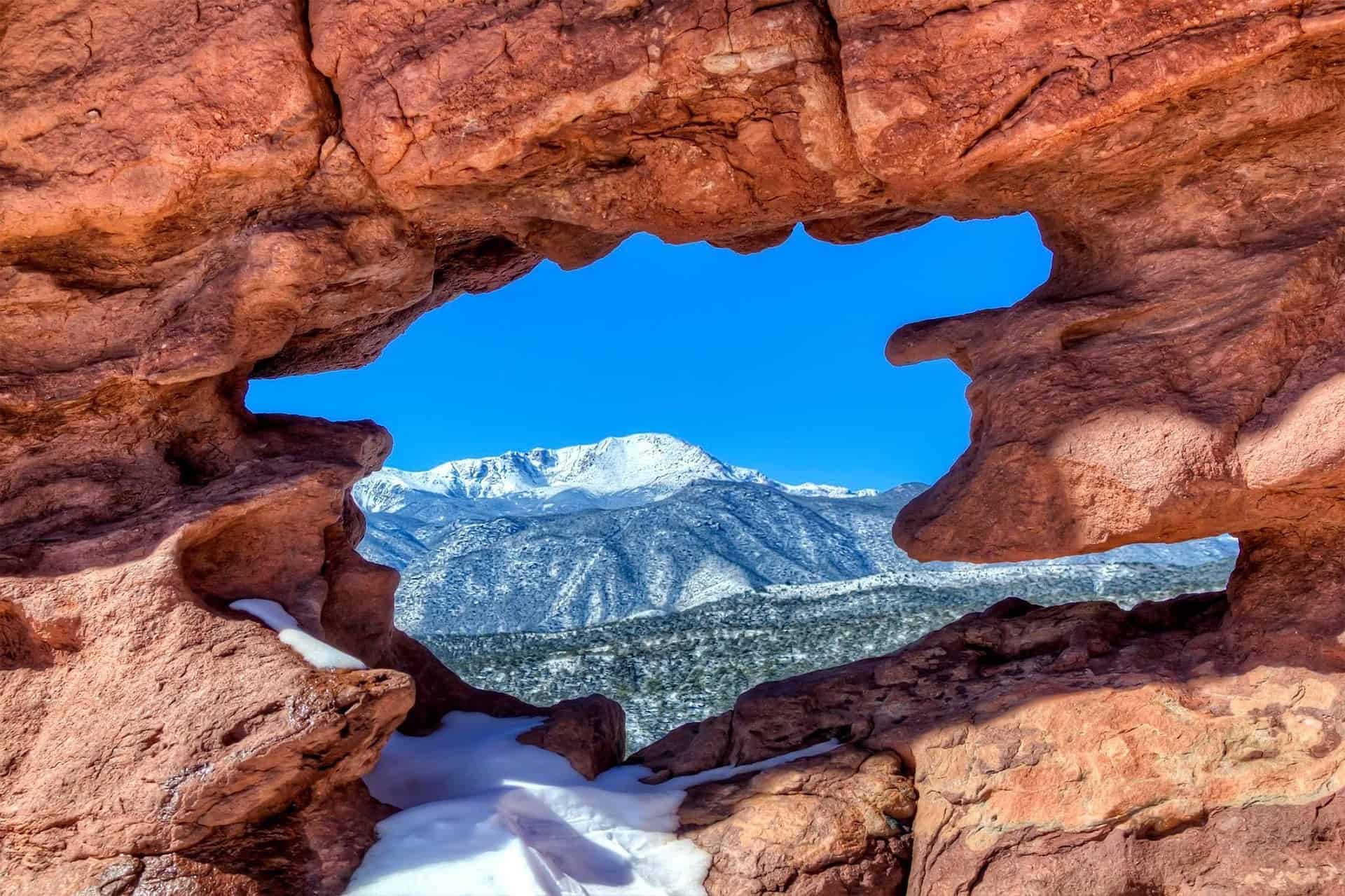 Things to Do in Colorado
Colorado has a ton to offer college students. If your student enjoys spending time outdoors, they won't have any issues finding opportunities. The state parks system offers tens of thousands of miles of landscape to explore, including mountain trails, waterways, and much more.
History and science buffs can also enjoy Colorado. They can head to Dinosaur National Monument, the Denver Museum of Nature & Science, Ute Indian Museum, Fort Garland, and many more destinations.
Arts lovers may appreciate trips to the Colorado Fine Arts Center, Museum of Contemporary Art in Denver, and the Estes Park Fine Arts and Crafts Festival. Plus, Denver is home to the Colorado Symphony Orchestra, Colorado Ballet, and much more.
That's just a glimpse of what Colorado has to offer. No matter what you're student is into, there is probably something for them.
Making Money in Colorado
Many college students need to work while they earn their degrees. By understanding certain aspects of the economy in Colorado, they can make sure they are prepared.
Minimum Wage
In Colorado, the minimum wage is $12.32 per hour for non-tipped workers and $9.30 per hour for tipped workers. However, if a tipped employee's tips fail to bring them up to the higher minimum wage, the employer does have to make up the difference.
Employment Rates
The unemployment rate in Colorado (as of May 2021) is 6.2 percent. That's slightly above the national average for that time, which came in at 5.8 percent.
Colorado Key Industries
Colorado has a pretty diverse economy, creating opportunities for a wide range of professionals. Some of the biggest industries in the state include manufacturing, mining, professional services, agriculture, tourism, technology, and healthcare.
If your student plans on attending college in Colorado, scholarships could be the key to making any school affordable. If you and your student want to learn more about Colorado college scholarships, sign up for our free college scholarship webinar! Take a trip over to http://thescholarshipsystem.com/freewebinar to reserve your spot today.