Updated on May 1st, 2023
If attending college in Indiana is your student's dream, they could be faced with a surprisingly tough decision. Ultimately, they'll need to find the best college in Indiana based on their needs and preferences. With so many fantastic schools to choose from, that's easier said than done.
Plus, students often have to factor financial aid – potentially including Indiana scholarships and grants – into the equation. That way, the top colleges in Indiana can be affordable options, ensuring your student doesn't have to take on mountains of debt to attend.

If you're student plans on attending college in Indiana, scholarships can make a big difference, increasing the odds that their dream school won't break the bank. If you and your student want to learn about scholarships for Indiana students, sign up for our free college scholarship webinar! Take a quick trip over to http://thescholarshipsystem.com/freewebinar to reserve a spot today.
Luckily, by using the right strategy, your student can successfully complete their college search. Whether your student is considering community college in Indiana, a four-year university, or anything in between, here's what they need to know about heading to the Hoosier State for school.
About Indiana
As the 19th state to join the union, Indiana has a long and intriguing history. Plus, it has a breathtaking landscape and a reasonably centralized location in the United States. In fact, the state motto is "The Crossroads of America." Considering that the state has long been a central hub for logistics, it's incredibly fitting.
When it comes to the local weather, Indiana is a mix of climates, though the state typically leans humid. Spring brings rain and thunderstorms, as well as the occasional tornado. Summers tend to be hot, with high temperatures often passing 100°F during the height of the season.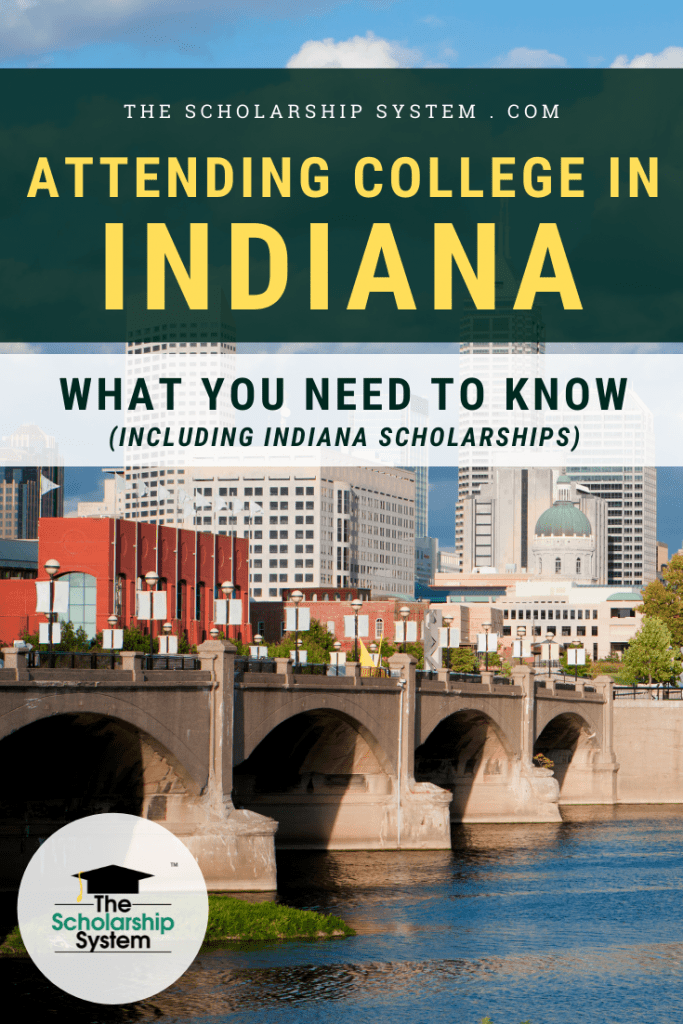 Autumn in Indiana is often relatively temperate with lower humidity, making spending time appreciating the changing foliage colors that accompany the season a pleasure. Once winter hits, the lows can be frigid. Nighttime temperatures below 15°F aren't uncommon, particularly in the north.
As for snowfall, the annual averages range from 14 to 76 inches, depending on the part of the state. Usually, the first snow arrives in mid-November and remains a regular occurrence into April.
Colleges and Universities in Indiana
As a mid-sized state, Indiana has plenty of colleges within its borders. Between Indiana community colleges and universities, there are around 136 institutions. Among those, about 66 are trade schools or 2-year colleges in Indiana, while the remaining 70 or so are four-year institutions.
In most cases, looking at every university and college in Indiana isn't practical for students who need to wrap up a college search in a reasonable amount of time. Luckily, by using the right approach, they can streamline the process.
College Towns in Indiana
One strategy for making a college search easier to manage is to focus on location. While finding the right academic experience at a university or community college in Indiana is an essential part of the equation, making sure the town has everything your student needs to feel at home is also wise.
In many cases, focusing on college towns in Indiana can be a great way to start a school search. College towns tend to have everything young people need to thrive. Plus, the communities are highly supportive of the schools, which can work in students' favor.
Plus, many of the best universities in Indiana are in outstanding college towns, so they aren't sacrificing academics by using this approach. They'll just be making sure that they live in a place with a culture and vibe that also meets their needs, improving the quality of the overall experience.
Here is a list of some of the Indiana college towns your student might want to consider:
Bloomington
Evansville
Greencastle
Hanover
Muncie
South Bend
Terre Haute
West Lafayette
Now, this list isn't all-inclusive. Instead, it's just a starting point for students looking for initial direction. For example, since Indianapolis is home to many colleges and universities, some may argue it should be on the list, too. However, as a state capital, Indianapolis doesn't necessarily focus on the college-age crowd. So, while it is worth considering, that keeps it off that list.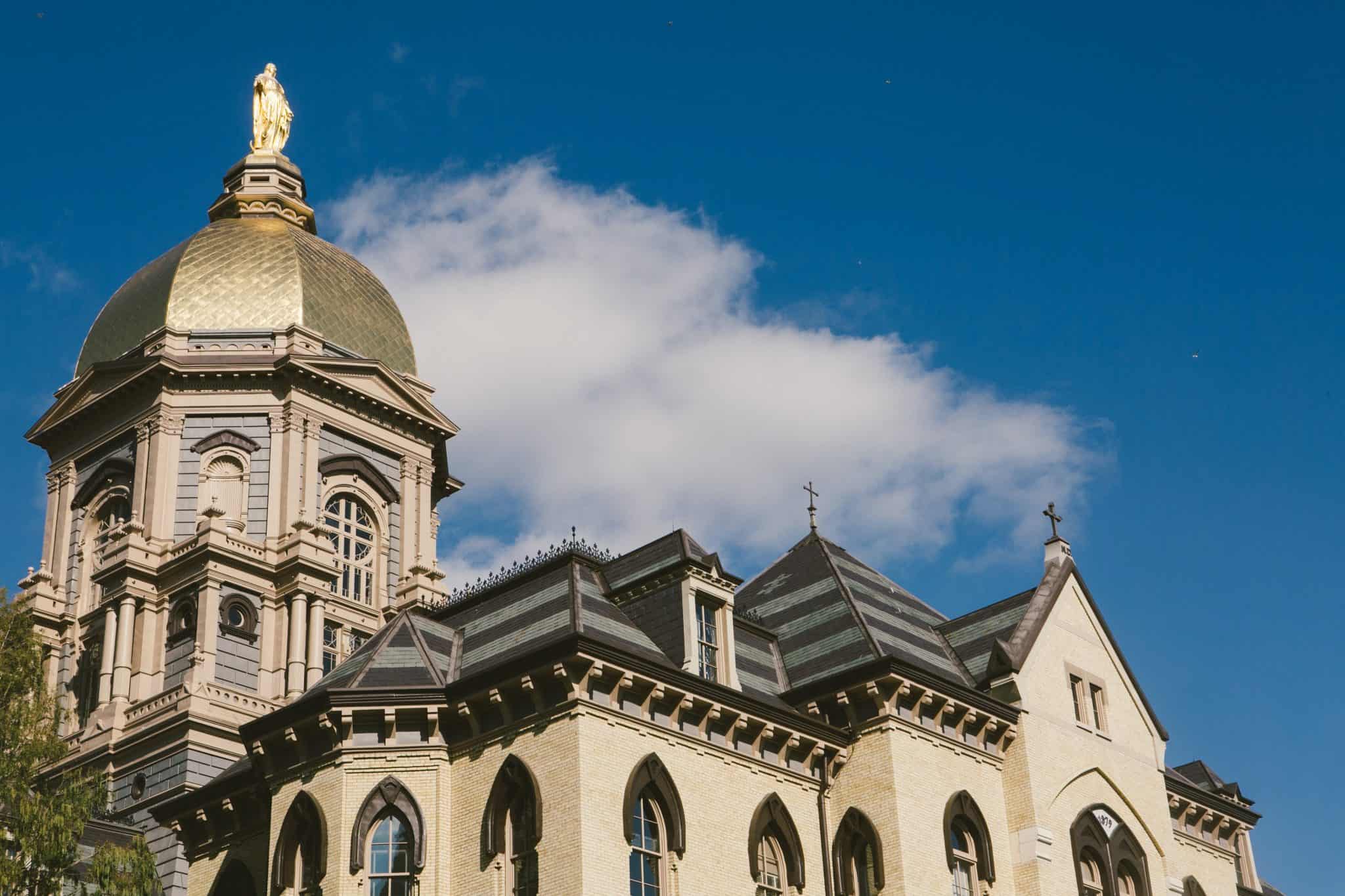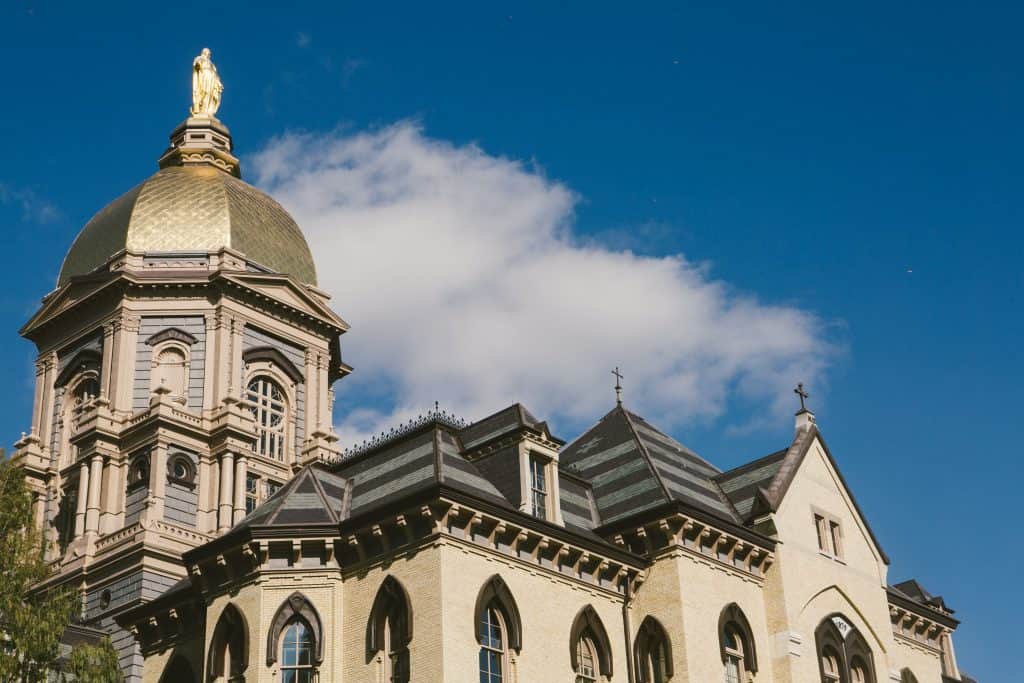 Major Indiana Colleges and Universities
If your student is looking for another way to narrow down their school options, looking at the top universities in Indiana is an option. Usually, this strategy focuses on academics and reputation, as well as larger schools. As a result, they may find top-notch programs or niche majors that aren't widely available, making it easier for them to decide where to send their Common App or application.
Here's a list of colleges in Indiana that can serve as a starting point:
Again, the list above is simply meant to serve as a beginning for students who aren't sure where to start their Indiana college search. If your student believes a school that isn't on the list is a better fit, that's okay. Ultimately, their goals should be finding their perfect match.
It's also important to note that Indiana college rankings might help some students make college decisions, but they aren't perfect. Every list is based on unique criteria, so students shouldn't assume those are the only schools worth considering.
Additionally, some people may feel that the top 10 universities in Indiana (along with some extras) are in the list above, while others may feel differently. In the end, if a school offers your student what they need to launch their ideal career, that's what matters.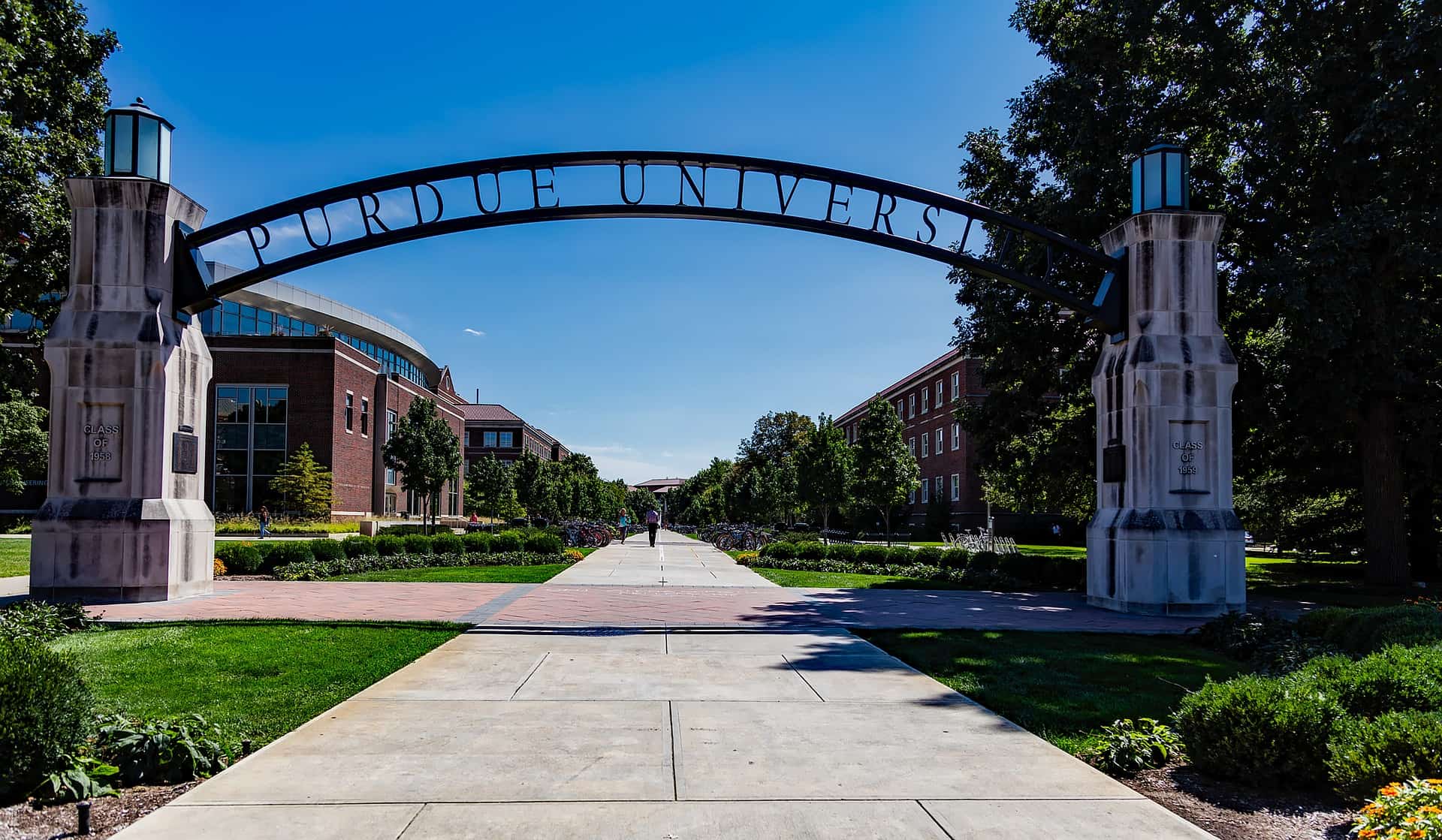 Indiana Financial Aid
Many students turn to financial aid to fund their educations. While student loans can help students pay for college now, they have to be repaid after graduating. As a result, they can be a significant burden on students, which can follow them for decades.
Luckily, there are alternatives. Grants and scholarships in Indiana can make school affordable without the need for debt.
Some awards are specifically grants and scholarships for Indiana residents since they're offered by city or state government agencies or local organizations. Students who are only heading to the Hoosier State for school won't qualify. Instead, they'll need to meet the residency requirements, which usually involves being domiciled in the state by December 31 of the year before the year your student will begin attending college in Indiana.
However, there are also other options. One of the biggest is institutional scholarships, as they don't typically require residency. Instead, they focus on enrollment, limiting applicants to students who are attending a particular school.
For example, your student may qualify for Indiana University scholarships, Indiana State University scholarships, or similar programs commonly offered by private and public colleges in Indiana. As long as they attend that school and meet the other requirements, residency isn't typically a concern.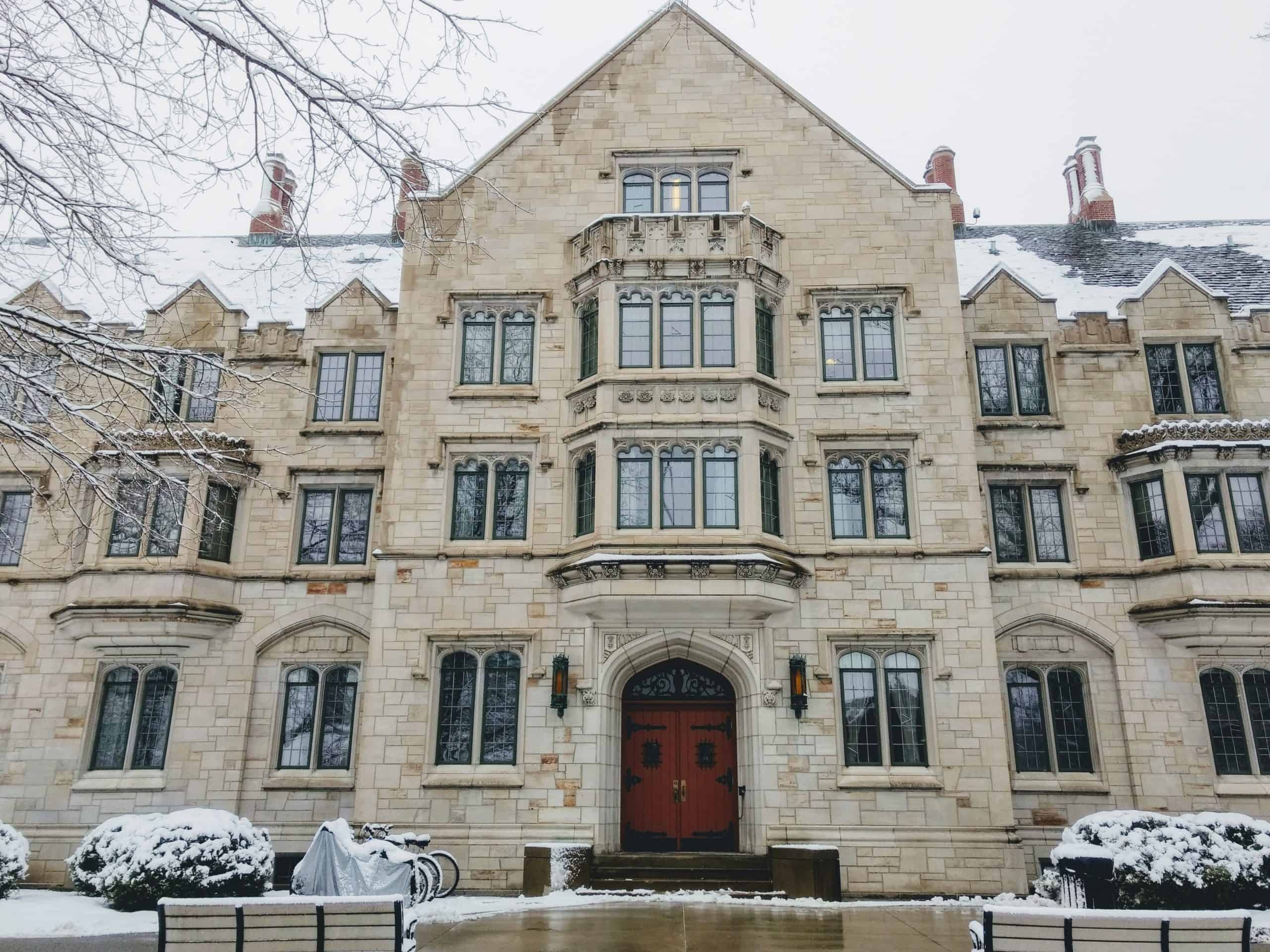 Indiana College Grants
College grants in Indiana work a lot like Pell Grants; they're just managed at the local level instead of by the federal government. Along with requiring residency, students may have to meet other criteria, such as financial need, participation in a particular activity, or interest in a specific major, just to name a few.
If your student is interested in Indiana college grants, here are some they should check out:
Indiana Scholarships
College scholarships in Indiana aren't as common as grants, but they are out there. While residency is a typical requirement with Indiana state scholarships, each program can also set its own qualifications. As a result, students should review the rules carefully to see if they're eligible to apply.
Here is a list of college scholarships in Indiana for college students that could help make one of the best universities in Indiana more affordable:
Living and Getting Around in Indiana
If your student is attending college in Indiana, they need to consider more than the academic experience. Your student is also going to live in the state and may need to travel to other states or cities, especially during long school breaks.
Before your student shuttles themselves off to Indiana, here's what they need to know about living and getting around in the Hoosier State.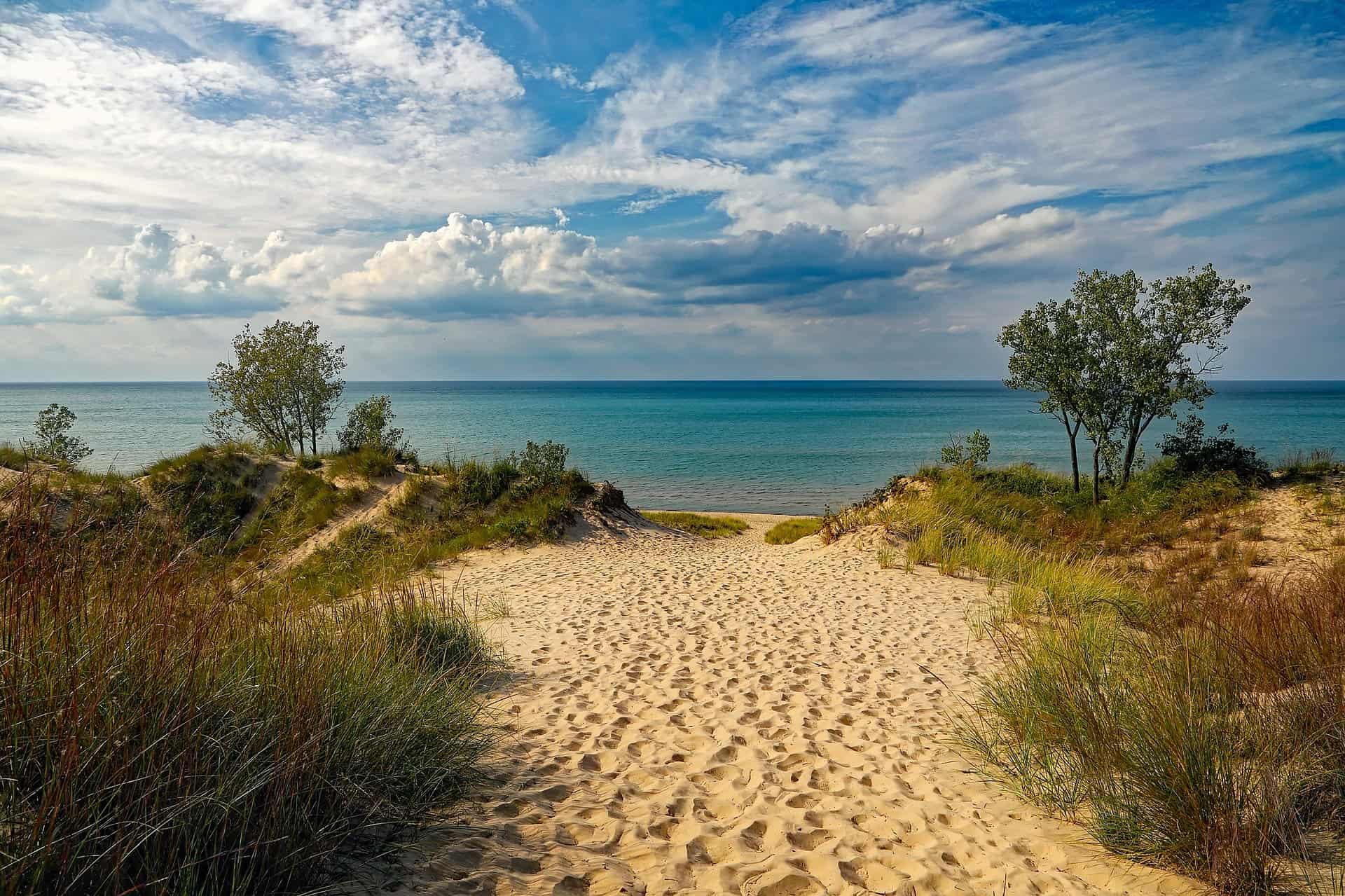 Housing in Indiana
Overall, housing in Indiana is incredibly affordable. The average home value comes in at $194,174, well below the national average of $308,220.
Plus, rentals aren't bad either. For one- and two-bedroom apartments, the fair market value is $698 and $862 per month, respectively. That could make living off-campus a viable option for those who aren't sure a dorm is best for them.
Transportation Options
Most students attending college in Indiana won't have any trouble getting around. College towns typically have plenty of rideshare options and public transportation, making local travel a breeze.
Plus, students can easily take trains or planes when heading to other cities or states. That way, they won't have to drive if they'd prefer another option.
Here is a list of major Indiana airports:
Here is a look at the Indiana Amtrak stations and their associated routes:
Connersville, IN (COI) (Cardinal)
Crawfordsville, IN (CRF) (Cardinal)
Dyer, IN (DYE) (Cardinal)
Elkhart, IN (EKH) (Capitol Limited, Lake Shore Limited)
Hammond-Whiting, IN (HMI) (Wolverine)
Indianapolis, IN (IND) (Cardinal)
Lafayette, IN (LAF) (Cardinal)
Michigan City, IN (MCI) (Wolverine)
Rensselaer, IN (REN) (Cardinal)
South Bend, IN (SOB) (Capitol Limited, Lake Shore Limited)
Waterloo, IN (WTI) (Capitol Limited, Lake Shore Limited)
Things to Do in Indiana
While studying at one of the best colleges in Indiana might be your student's main priority, making time for fun and exploration is a great idea while in Indiana. The state has a lot to offer, giving them ways to take breaks, stretch their legs, or explore nature.
For students who adore American history and art, a visit to the Eiteljorg Museum of American Indian and Western Art is an excellent option. Race fans will appreciate the Indianapolis Motor Speedway Museum, while outdoor enthusiasts may enjoy spending time at Prophetstown State Park or the Indiana Dunes National Lakeshore.
If your student is a thrill-seeker, a trip to Holiday World & Splashin' Safari or Deep River Waterpark might be right up their alley. The Indiana Beach Boardwalk also has some fun rides, along with other quirky attractions worth exploring.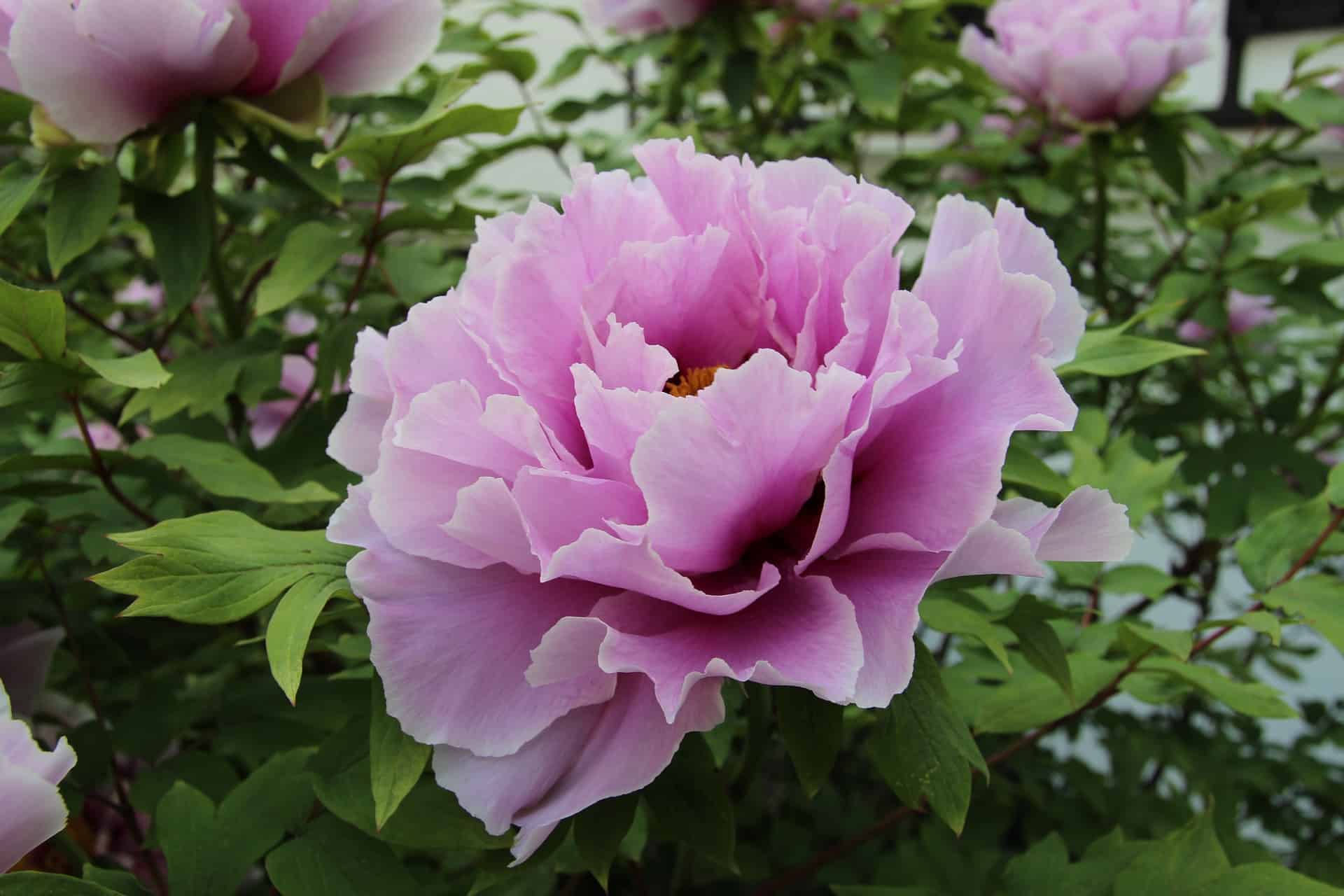 Making Money in Indiana
Many students don't just attend classes while they're in college; they also work. By taking a look at the local economy, students can learn more about what to expect if they head to school in Indiana and want to get a job.
Minimum Wage
Indiana's minimum wage essentially aligns with the federal one, coming in at $7.25 per hour. The state also requires a premium rate (time and a half) for overtime once a worker crosses 40 hours in a week, making that minimum wage around $10.88 an hour.
For tipped workers, the minimum hourly rate is $2.13. However, if a worker's tips don't bring them up to $7.25 per hour, the employer does have to make up the difference.
Employment Rates
In many cases, a state's unemployment rates give you critical clues about the job market. High unemployment could mean students will have trouble finding jobs, while lower rates often suggest the opposite.
In Indiana, as of September 2021, the unemployment rate was just 4.0 percent. Considering that the national average was 4.8 percent at that time, that's good news for students who may need to work while studying.
Indiana Key Industries
Indiana has a relatively diverse economy. As a major logistics center in the United States, opportunities in transportation, warehousing, and similar industries are pretty plentiful. However, those aren't the only sectors that are thriving in Indiana.
Both aerospace and aviation are well-represented in Indiana, as well as national security and defense. The same goes for advanced manufacturing, partially because the logistics sector is so strong.
Agricultural bioscience and life sciences also play a critical role in the local economy. Additionally, the technology sector has been growing in recent years, creating opportunities for students and new graduates alike.
If you're student plans on attending college in Indiana, scholarships can make a big difference, increasing the odds that their dream school won't break the bank. If you and your student want to learn about scholarships for Indiana students, sign up for our free college scholarship webinar! Take a quick trip over to http://thescholarshipsystem.com/freewebinar to reserve a spot today.