Updated on May 1st, 2023
Attending college in Missouri is a goal for many students. There are many outstanding schools, and the state has a classic Midwest, welcoming feel. However, deciding which universities are genuinely the best colleges in Missouri is difficult for students. Plus, they have to figure out how to handle the cost.

If your student plans on attending college in Missouri, scholarships can make nearly any school affordable. If you and your student want to learn about Missouri scholarships, sign up for our free college scholarship webinar! Take a quick trip over to http://thescholarshipsystem.com/freewebinar to reserve your spot today.
Fortunately, choosing among all of the fantastic schools in Missouri doesn't have to be a challenge. Here's what students need to know about attending college in Missouri.
About Missouri
Missouri is an intriguing midwestern state with a captivating history. The state was named after a Native American tribe and Missouri means "town of large canoes." It also has a landscape that's worth exploring, making it ideal for outdoor enthusiasts. There are plenty of parks and forests brimming with wildlife.
The state also has a very unique nickname: The Show-Me State. The expression potentially arose after Congressman Willard Duncan Vandiver said, "I'm from Missouri; you've got to show me" back in 1899. Missouri is also home to St. Louis, which is referred to as "the Gateway to the West," showing its unique historical position.
When it comes to weather, Missouri has a continental climate with distinct seasons. Winters are typically cold, and rain and snowfall can occur. Summers are generally humid, which can also lead to rain. However, depending on climate conditions, dry winters and summers are possible, too.
As for the temperatures, getting above 100°F is generally rare, though it can happen. In the winter, you usually won't see temperatures below 0°F, though it isn't unheard of, particularly in the north. As a result, students need to prepare for essentially all conditions, ensuring they'll remain comfortable.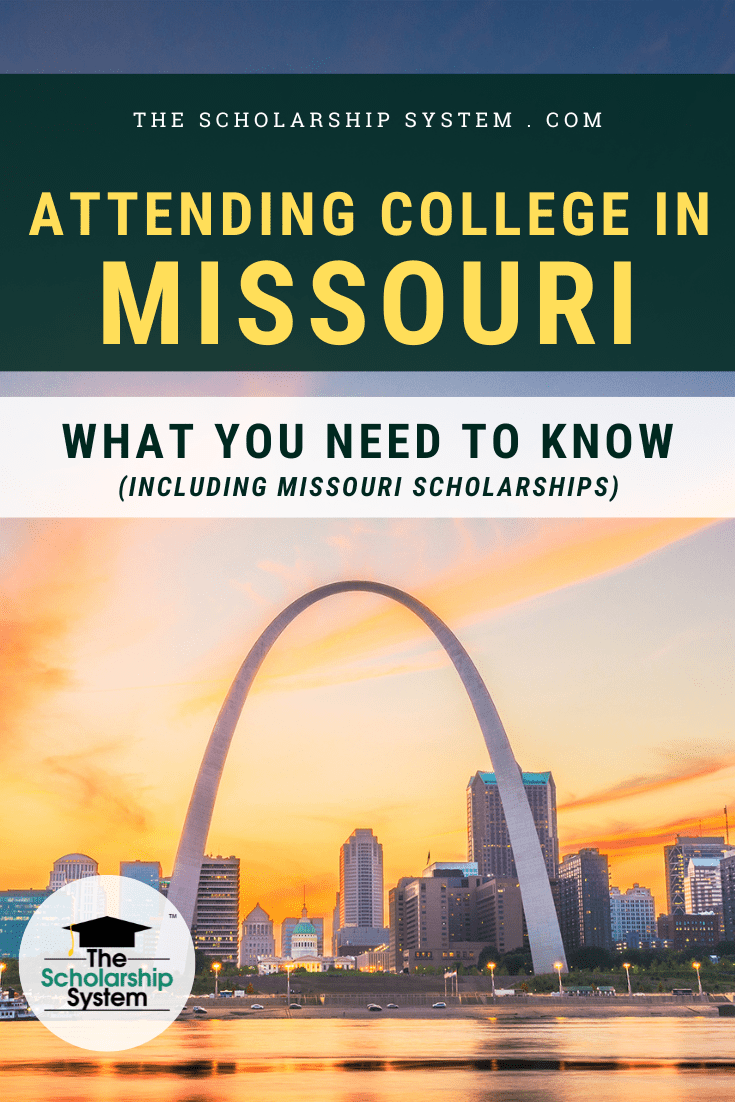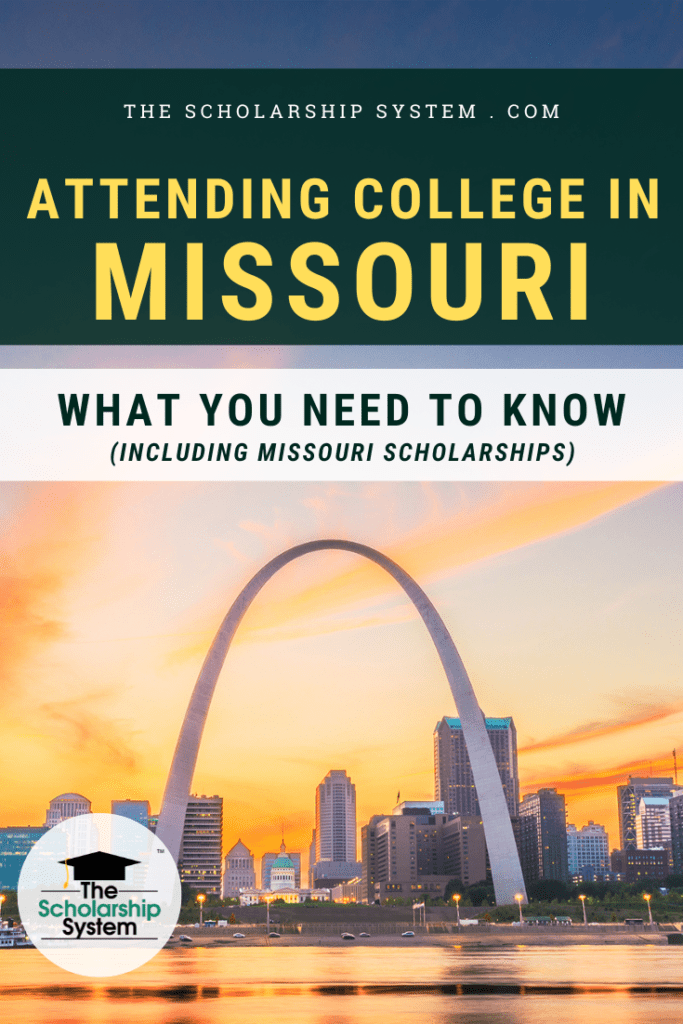 Colleges and Universities in Missouri
There is a total of 158 colleges and universities in Missouri. Among them are 86 four-year schools. Plus, there are 72 two-year technical schools and community colleges in Missouri.
In many cases, exploring them all isn't practical for students. As a result, it's wise to narrow down the options before launching a college search. Here are two approaches that can work.
College Towns in Missouri
In some cases, students are better served by starting their college search by focusing on college towns in their preferred state. College towns are classically very supportive of local students. Plus, they often have amenities that meet the needs of young adults.
Here is a list of Missouri college towns:
Columbia
Kirksville
Marshall
Maryville
Rolla
Springfield
Warrensburg
The reason St. Louis and Kansas City didn't make the list is that they're larger, so they don't necessarily cater to students specifically. However, that doesn't mean students shouldn't consider colleges in St Louis, Missouri. Similarly, colleges in Kansas City, Missouri, can be on the table. It's just critical to note that the lifestyle there differs from many college towns, so students need to determine if they're comfortable with that.
Additionally, there are many schools in other cities. Ultimately, students need to choose a place that meets their needs, including if it isn't listed above.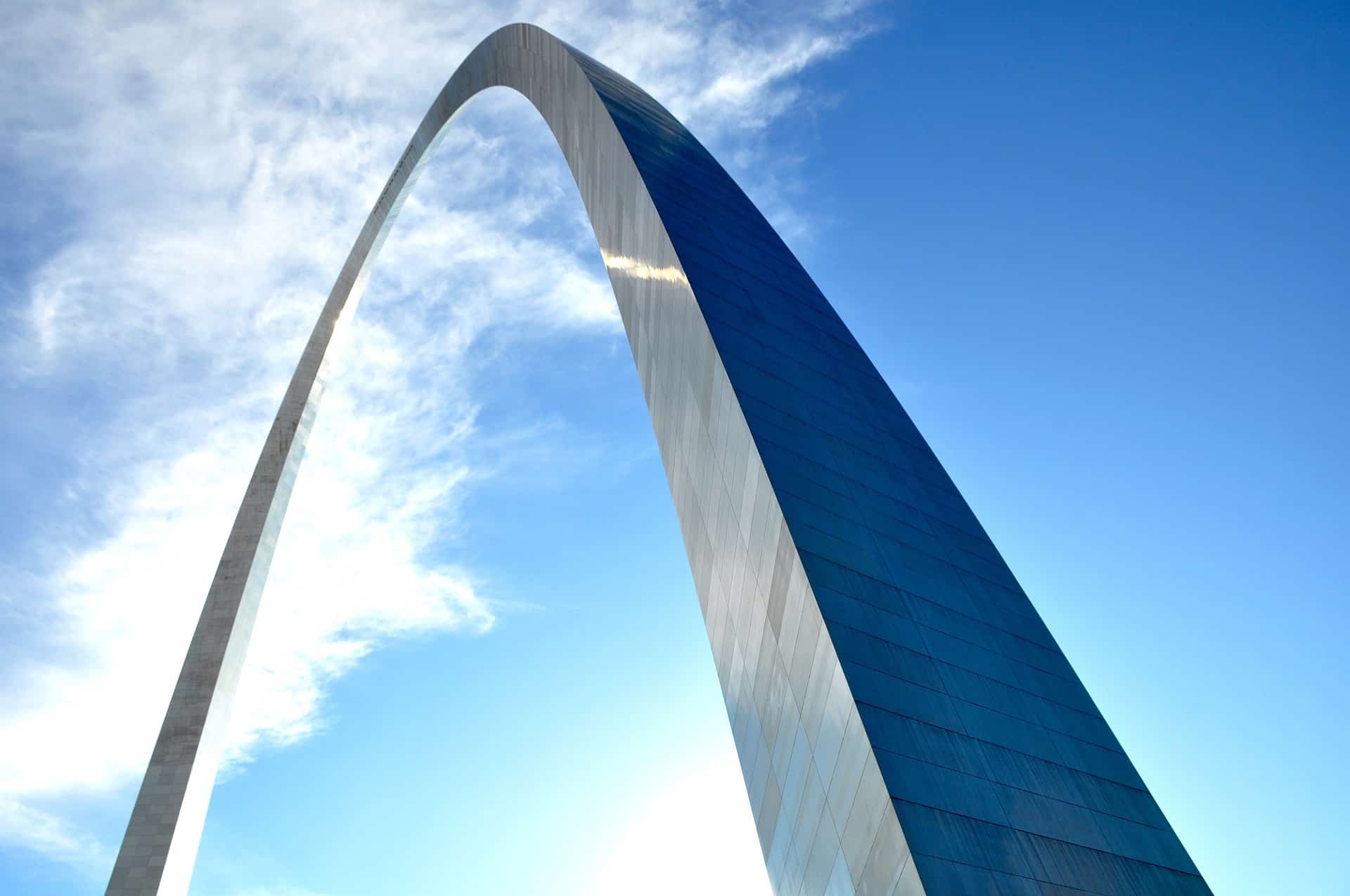 Major Missouri Colleges and Universities
For some students, an easier approach to choosing between the many outstanding public or private colleges in Missouri is to focus on major institutions. Typically, these have solid reputations, though the reasons can vary.
Some of the major private and public universities in Missouri offer stellar academic programs. Others are known for their amazing cultures, strong sports programs, or other features. For example, some are well-known Christian colleges in Missouri, which may be a solid choice for students with religious backgrounds, though they can also work well for other students.
Here is a list of some of the top colleges in Missouri:
It's important to remember that the best universities in Missouri for one student may not meet the needs of another. Students should consider what features offer them the ideal overall experience. If that means exploring schools that aren't on this list, that's okay as long as they end up at a school that supports their needs.
Missouri Financial Aid
If students are concerned about the cost of school, focusing on the cheapest colleges in Missouri isn't their only option. Financial aid can help cover their educational expenses. While student loans are potentially part of that equation, they aren't the only option.
State of Missouri scholarships and grants give students a way to cover their college costs without debt. In most cases, grants and scholarships for Missouri residents have strict residency requirements, usually having rules similar to qualifying for in-state tuition. Usually, that includes living in Missouri for a reason other than college for at least one year before the start of the college semester.
However, out-of-state students can still qualify for scholarships. Institutional scholarships usually require enrolling at the school, but they don't always make residency mandatory. Plus, in-state students can take advantage of these, too, leading to more options.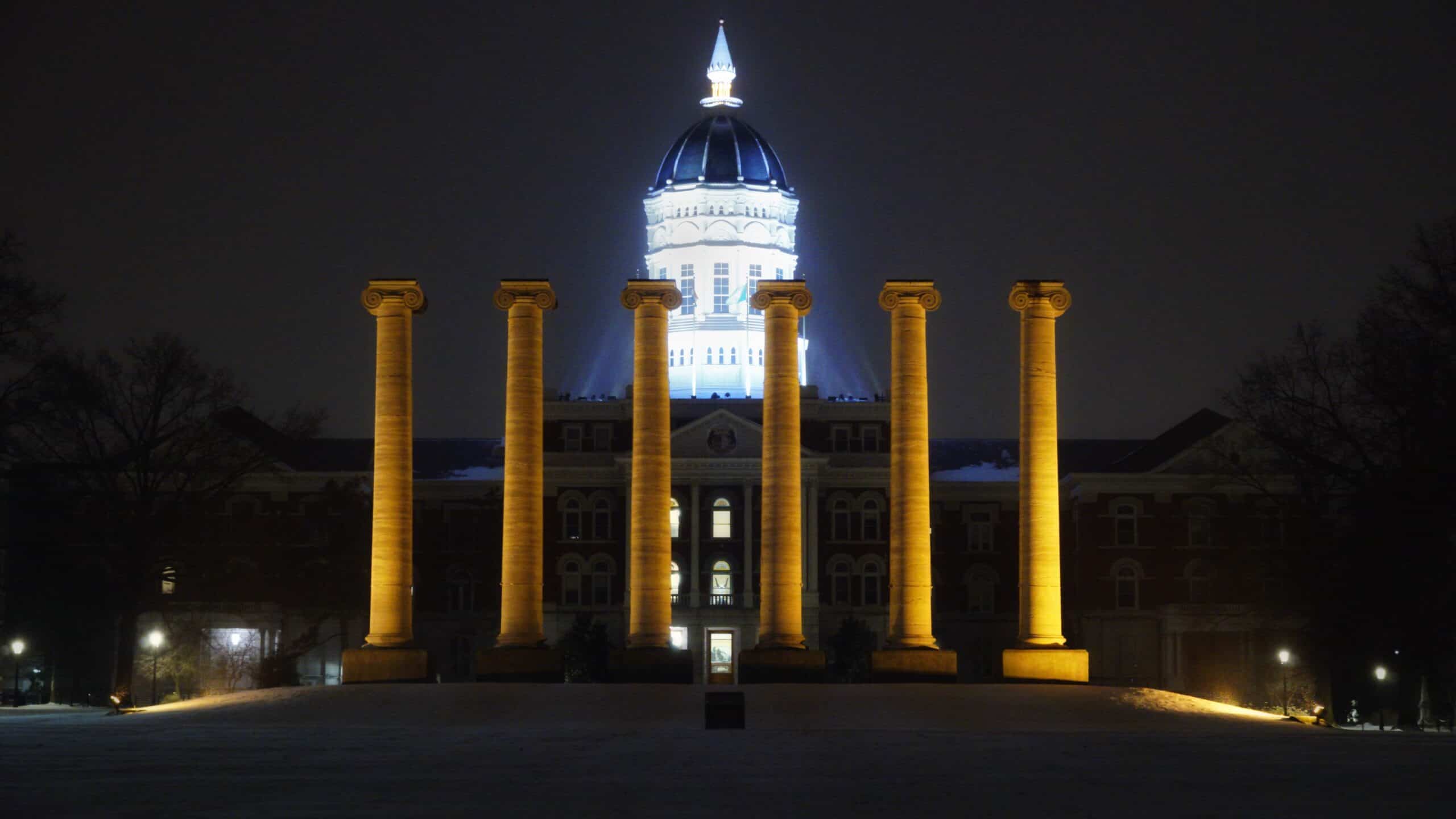 Missouri College Grants
In most cases, college grants for Missouri students work similarly to federal Pell Grants, allowing students to pay for college without needing as much in student loans. Every grant has its own requirements, so students need to review them carefully before applying.
Here is a list of Missouri state grants:
Missouri Scholarships
Another option for avoiding student loan debt is Missouri scholarships. Generally, these awards are limited to students who are also residents of the state. However, other requirements are common, so students need to review the rules carefully to see if they qualify before applying.
Here is a list of scholarships for Missouri students:
Living and Getting Around in Missouri
As a student, knowing what it's like to live and get around in Missouri is a must. It helps them explore their options off-campus, ensuring they can get the most out of the experience. Here's what students need to know before attending college in Missouri.
Housing in Missouri
While many students decide to live on campus since it's the simpler approach, other students spend more time choosing between dorms and off-campus apartments. By examining local housing prices, it's easier to see which options are affordable.
Buying a house in Missouri isn't practical for most students. The average home value in Missouri is $236,860. While that's more than $100,00 below the national average – which is $357,544 – it's still well above what most students can afford.
Generally speaking, renting is a bit more doable. The fair market value for a one-bedroom apartment is $706 per month, while a two-bedroom has a fair market value of $881 per month. As a result, some students might be able to pay for a one-bedroom on their own, and many more could cover the cost of a two-bedroom if they get a roommate.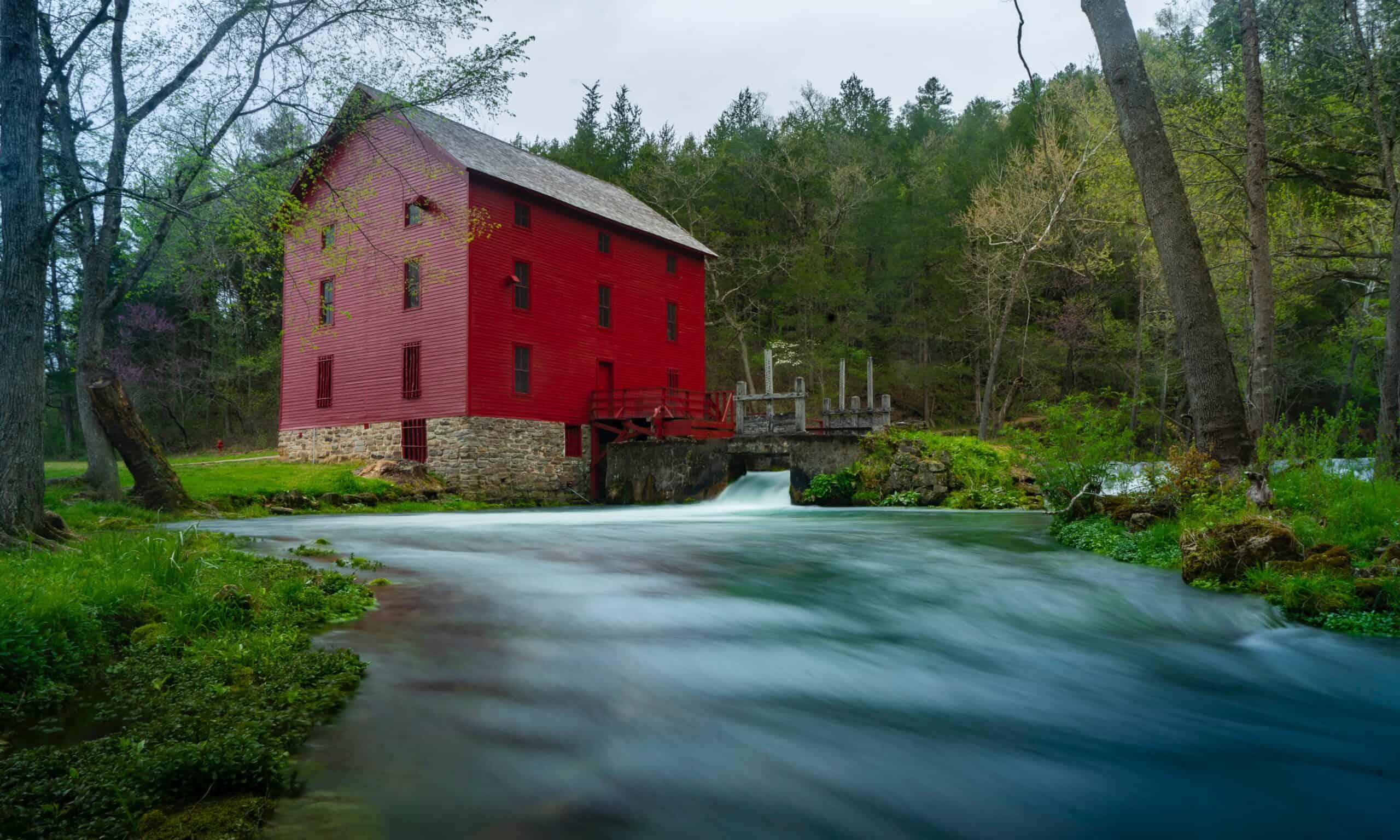 Transportation Options
Getting out and about is critical for most students, as few spend all of their time on campus. Many major cities in Missouri have taxis, rideshares, and buses, making it easy to get around without a vehicle. Plus, students can use one of the airports or train stations to head to other cities and states.
Here are the major airports:
Here is a list of the Amtrak stations, which are part of the Missouri River Runner, Southwest Chief, and Texas Eagle lines:
Hermann, MO (HEM)
Independence, MO (IDP)
Jefferson City, MO (JEF)
Kansas City, MO – Union Station (KCY)
Kirkwood, MO (KWD)
La Plata, MO (LAP)
Lee's Summit, MO (LEE)
Sedalia, MO (SED)
Louis, MO – Gateway Station (STL)
Warrensburg, MO (WAR)
Washington, MO (WAH)
Things to Do in Missouri
When it's time for a bit of recreation, students in Missouri have plenty of options. One particularly popular destination is the St. Louis Zoo, which gives students a chance to see various animals close up and learn about them and their ecosystems. The Missouri Botanical Gardens is excellent for some outdoor wandering, and it also has intriguing art installations, too.
History buffs may enjoy the National WWI Museum and Memorial or the Titanic Museum, while art fans may prefer the Nelson-Atkins Museum of Art. Most residents consider a trip to the Gateway Arch as essential, while Silver Dollar City is great for some light amusement. Finally, the Cathedral Basilica of Saint Louis is an architectural marvel, making it worth the visit.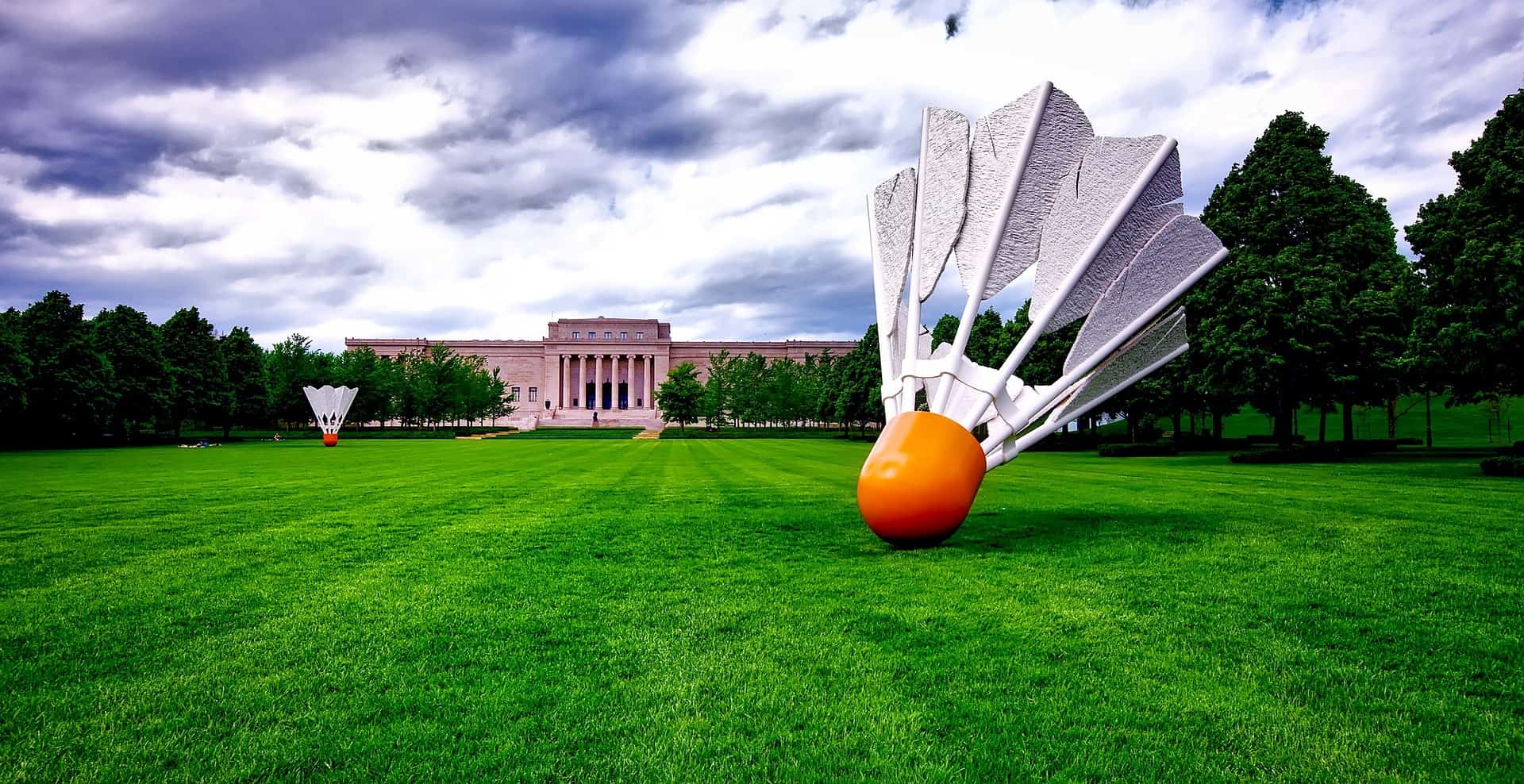 Making Money in Missouri
Students attending college in Missouri often have part-time jobs to help them make ends meet. As a result, it's critical to understand what making money in Missouri is like, allowing students to prepare. Here's what students need to know.
Minimum Wage
In many cases, students who work while they're in college end up in minimum wage jobs. Those roles usually offer a significant amount of flexibility, so they work better if a student has a shifting school schedule. Plus, there's a low barrier to entry, as students don't need much prior experience or many skills to qualify.
In Missouri, the minimum wage in 2023 is $12.00 per hour. However, businesses that have gross incomes under $500,000 annually aren't subject to minimum wage laws, which could lead to lower pay rates.
For tipped employees, the minimum hourly wage is $6.00 per hour. However, if their tips don't bring them up to the equivalent of $12.00 per hour, the employer must make up the difference.
Employment Rates
Understanding the local unemployment rates is critical for students. When unemployment is low, it usually means they'll have an easier time finding jobs while they're studying. The reverse is true with unemployment is high.
In Missouri, the unemployment rate is 2.7 percent (as of November 2022). That's far below the national unemployment rate at that time, which sat at 3.6 percent. While figures may shift during the next few years, current students can likely find part-time positions with relative ease today.
Missouri Key Industries
As with most states, Missouri has a diverse economy. By understanding what sectors are well represented, students can focus on those industries when choosing fields of study or looking for part-time job opportunities while they're attending school. This approach is particularly effective for students who want to remain in Missouri, but it can work well for others, too.
One of the biggest industries in Missouri is corporate services, particularly when it comes to technology and finance-related services. Distribution and logistics are also big business due to Missouri's location within the United States.
The manufacturing industry in Missouri is also thriving, particularly in areas like automotive and aviation manufacturing. Research and development – particularly in specialties like agricultural technology, animal health, human health, geospatial analysis, and cybersecurity – is also a growth area.
If your student plans on attending college in Missouri, scholarships can make nearly any school affordable. If you and your student want to learn about Missouri scholarships, sign up for our free college scholarship webinar! Take a quick trip over to http://thescholarshipsystem.com/freewebinar to reserve your spot today.