Updated on July 18th, 2022
As summer begins to wind down, back-to-school planning ramps up. Getting school supplies is a normal part of the process, ensuring students have the right tools to start the year off strong. But many options aren't eco-conscious, which isn't ideal.
Luckily, there is a wide variety of eco-friendly school supplies that aren't just green, but functional and attractive, too. If your goal is to have a zero-waste school year with your student, here's what you need to know.
If you and your student want to learn more about finding scholarships, sign up for our free college scholarship webinar! Take a moment and head over to http://thescholarshipsystem.com/freewebinar to reserve your spot today.

What Are Eco-Friendly School Supplies?
Eco-friendly school supplies can come in two forms. First, you can have supplies that are biodegradable, compostable, or recyclable. These products won't harm the environment when they are discarded, as long as they are correctly handled.
Second, you can find school supplies that are made from recycled products. These may reduce the need for new plastics or cutting down more trees, or may be made from a material that is easily replenished. At times, these items may be labeled as sustainable school supplies, or simply as "made from recycled materials."
Some zero-waste school supplies actually offer both benefits. Not only are they sustainable or recycled school supplies, but they are recyclable, biodegradable, or compostable after your student is done using them.
However, some other products can qualify as eco-friendly simply because they help you reduce waste. For example, zero-waste food storage options can include reusable lunch boxes, food storage bags, or water bottles. These items don't get thrown away after each use, and some can last years – if not decades – with proper care.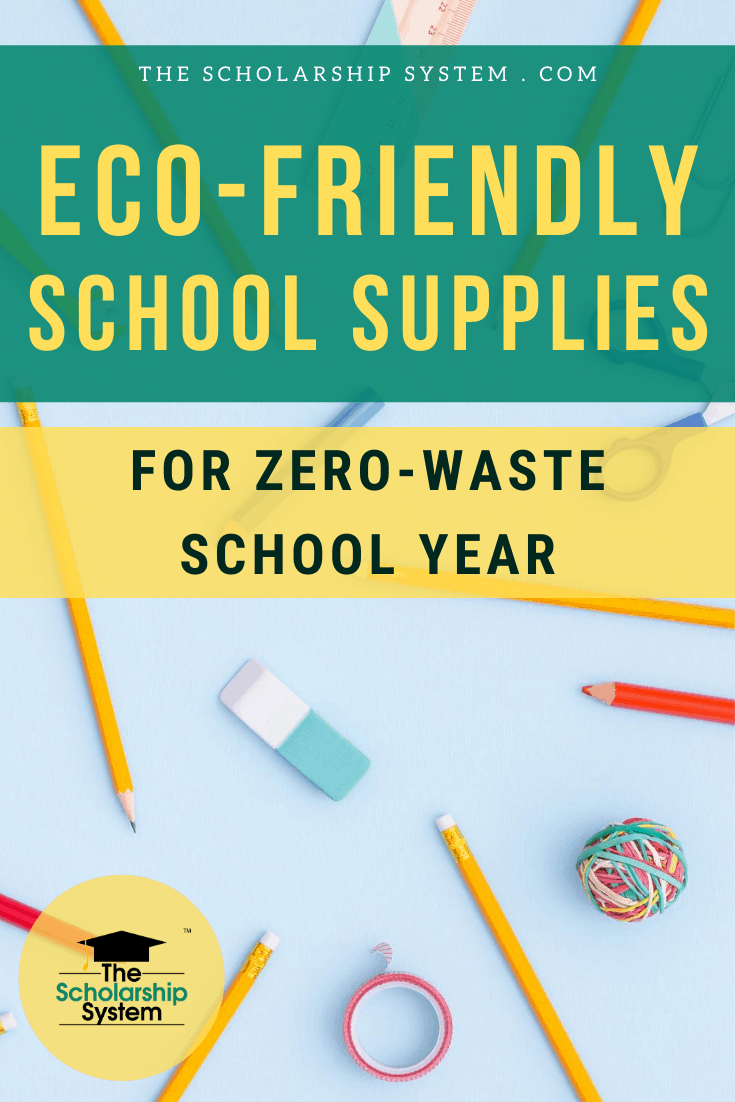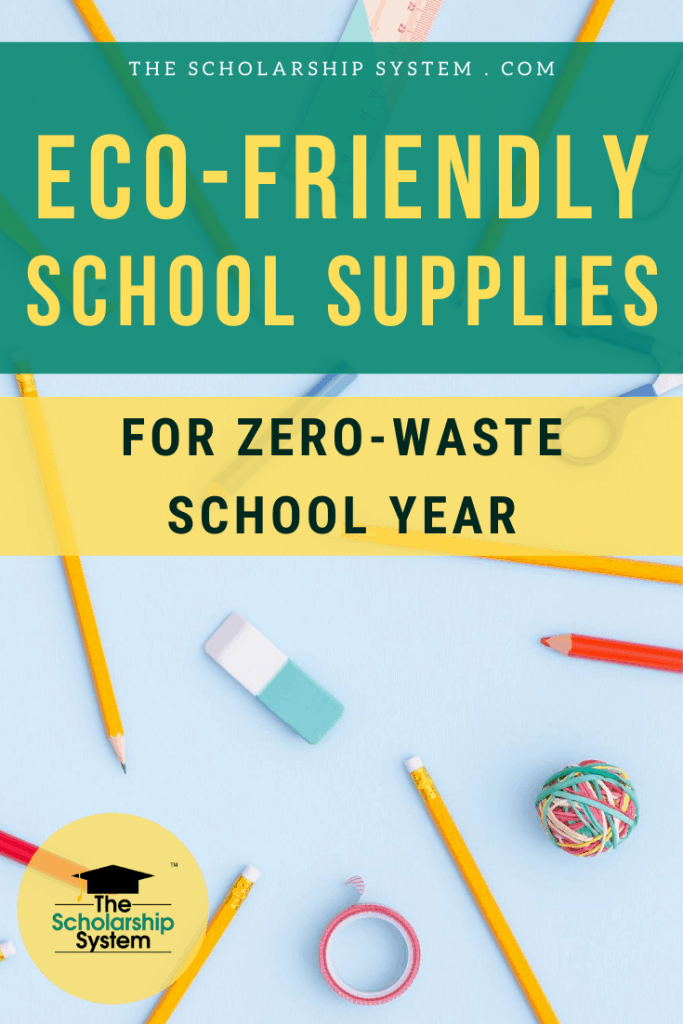 Developing Your Eco-Friendly School Supply List
One move you can make to help your student design a zero-waste back-to-school supply list is to make sure they only include products they genuinely need. It's common for students to get excited about getting fresh school supplies, causing them to request items they won't actually use.
For younger students, parents usually get a required supplies list. If that's the case with your student, use that as a guide and seek out eco-friendly school supplies that meet those criteria.
However, if your student is older, they typically can pick and choose what they want to bring. Don't let them go overboard! Instead, make sure their actual needs are covered, but not much else. After all, you can always refresh their eco-friendly and plastic-free school supplies mid-year as items get used up, or snag nice-to-haves once it's clear they would be beneficial.
By pairing down the list, your student's back-to-school shopping is automatically more eco-friendly. You're eliminating waste by avoiding unnecessary purchases, and that can make a big difference.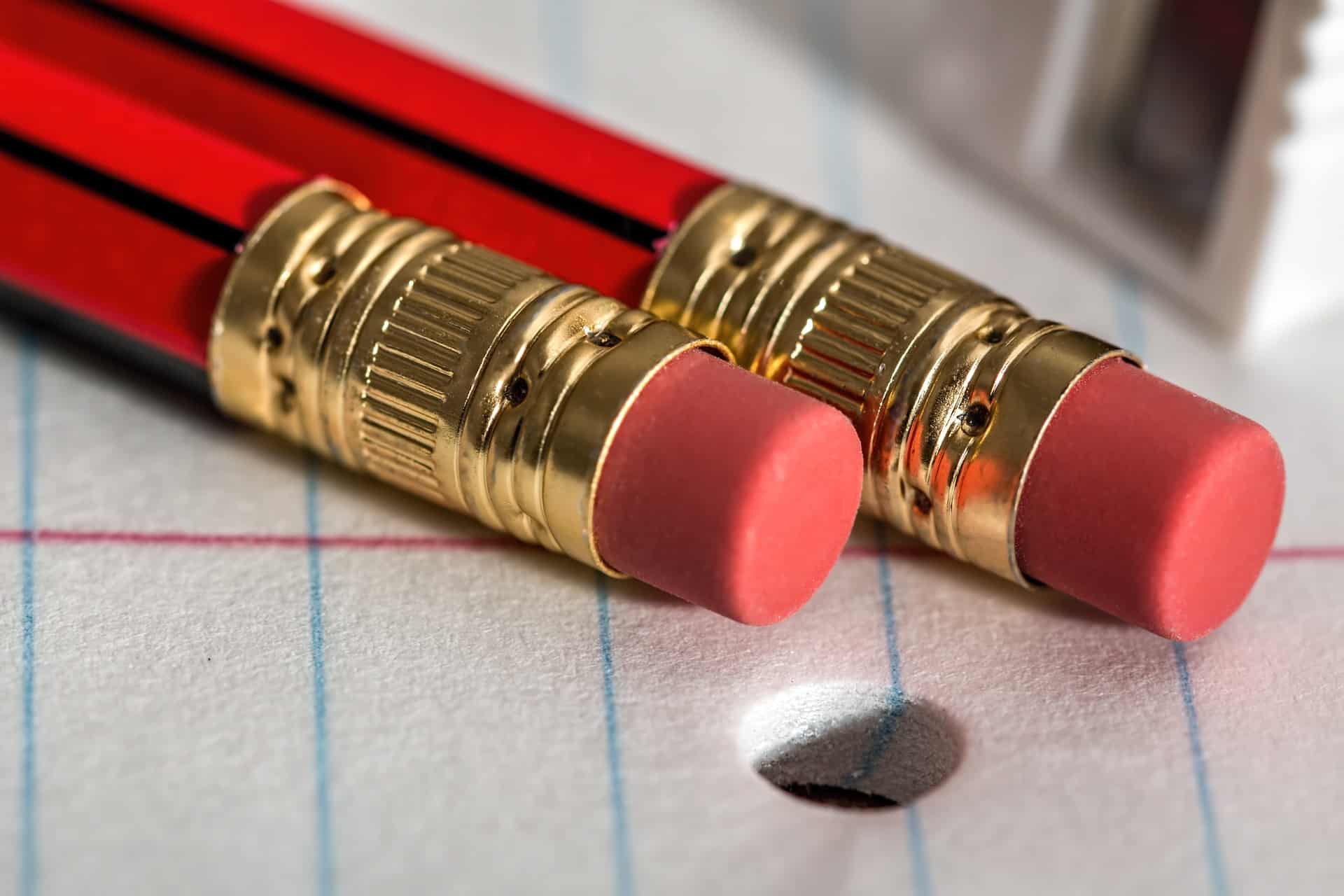 Zero-Waste Back-to-School – Making Use of What You Have
Before you start shopping for eco-friendly school supplies, it's best to take a look around and see what is already available in your home. If your student didn't use all of their school supplies from last year, or you overstocked your home office when you started working from home and have spare items, use those first.
You've already purchased those items, so it's best to get the most you can out of them. That way, they don't accidentally go to waste.
42 Eco-Friendly School Supplies You Can Buy Online
Paper, Notebooks, Notepads, and Binders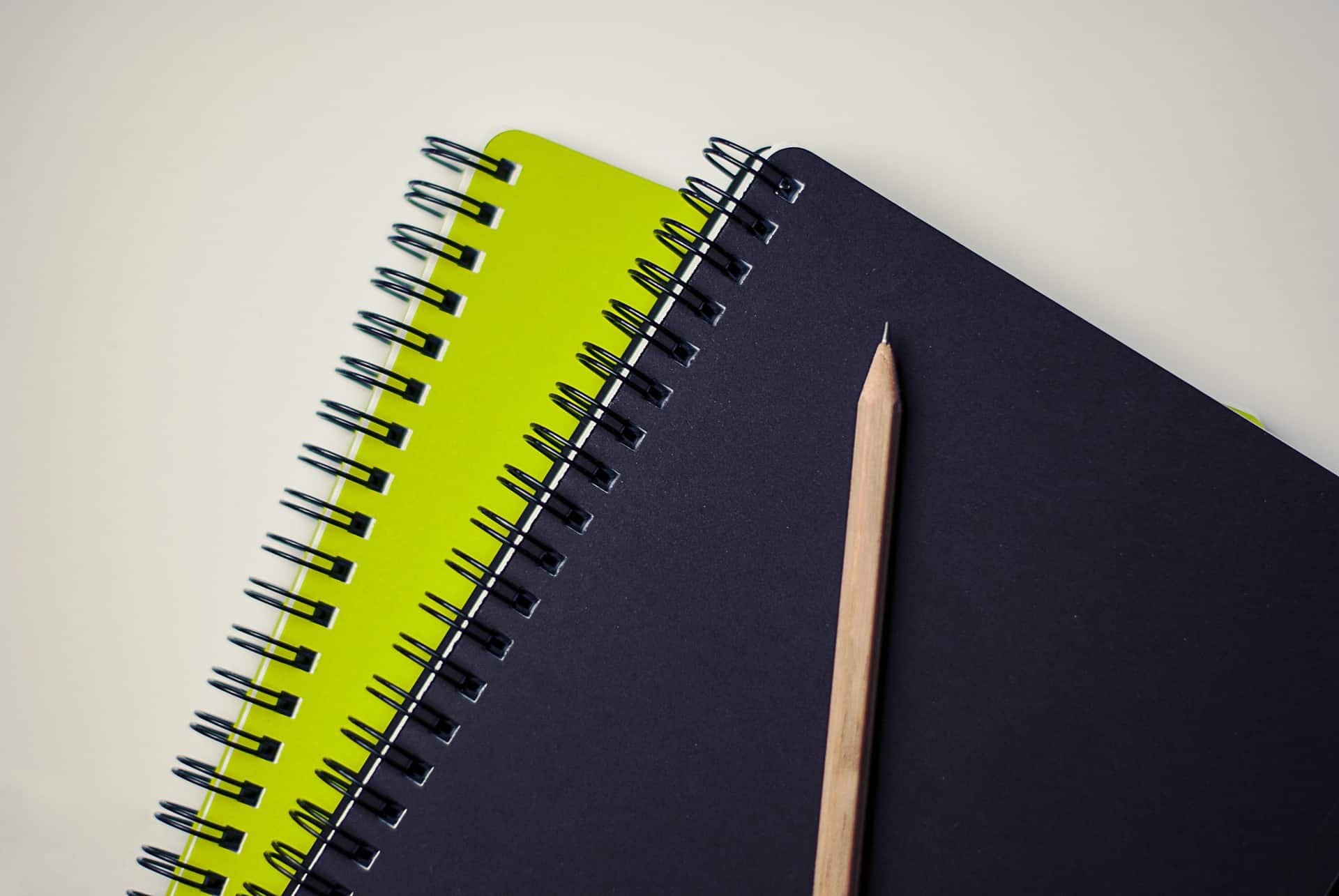 Pens, Pencils, Erasers, and Other Writing Tools
Colored Pencils and Crayons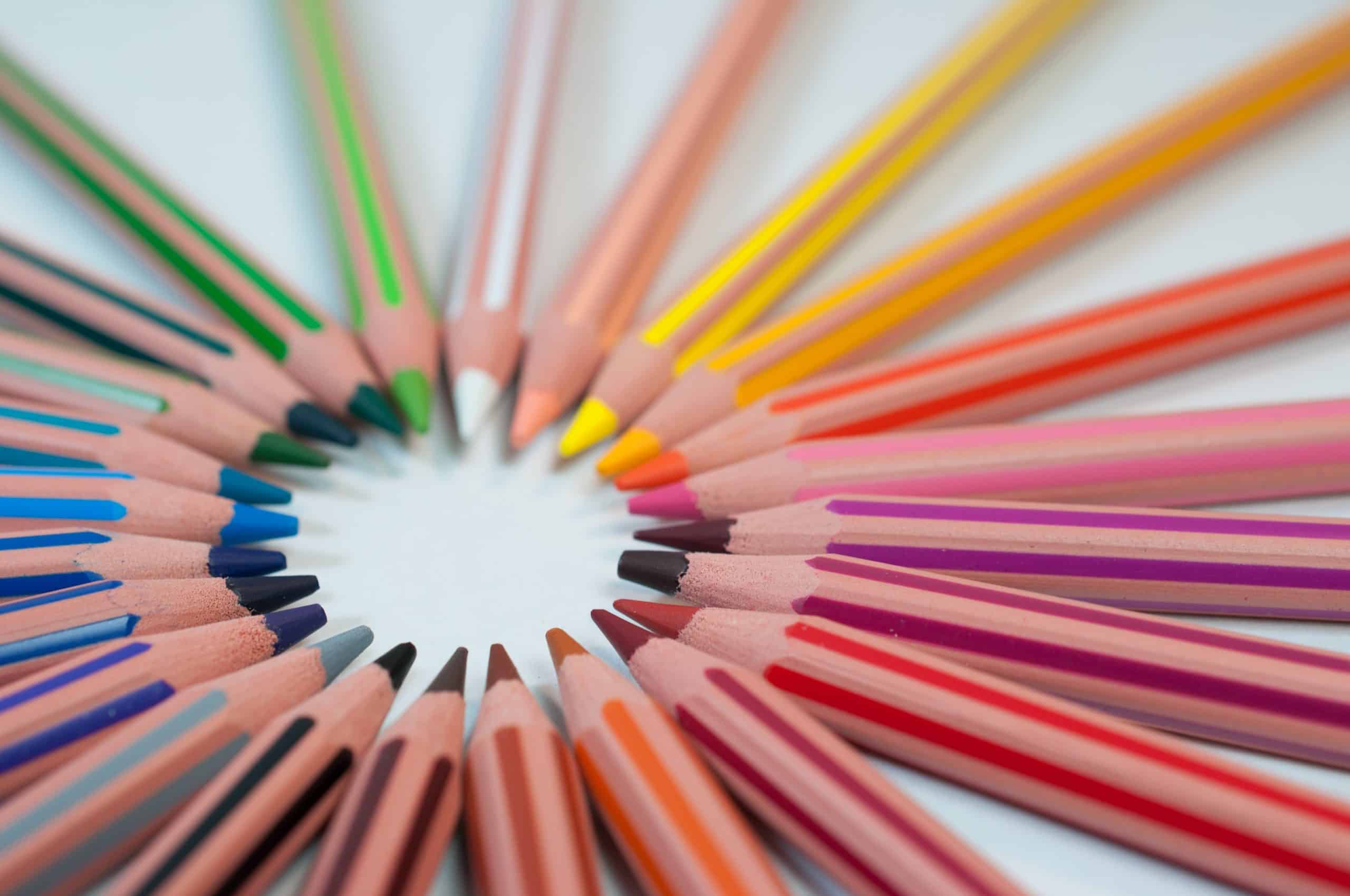 Lunch Boxes, Bags, Water Bottles, and Snack Containers
Glue, Tape, and Staplers
Bookbags, Backpacks, and Carrying Cases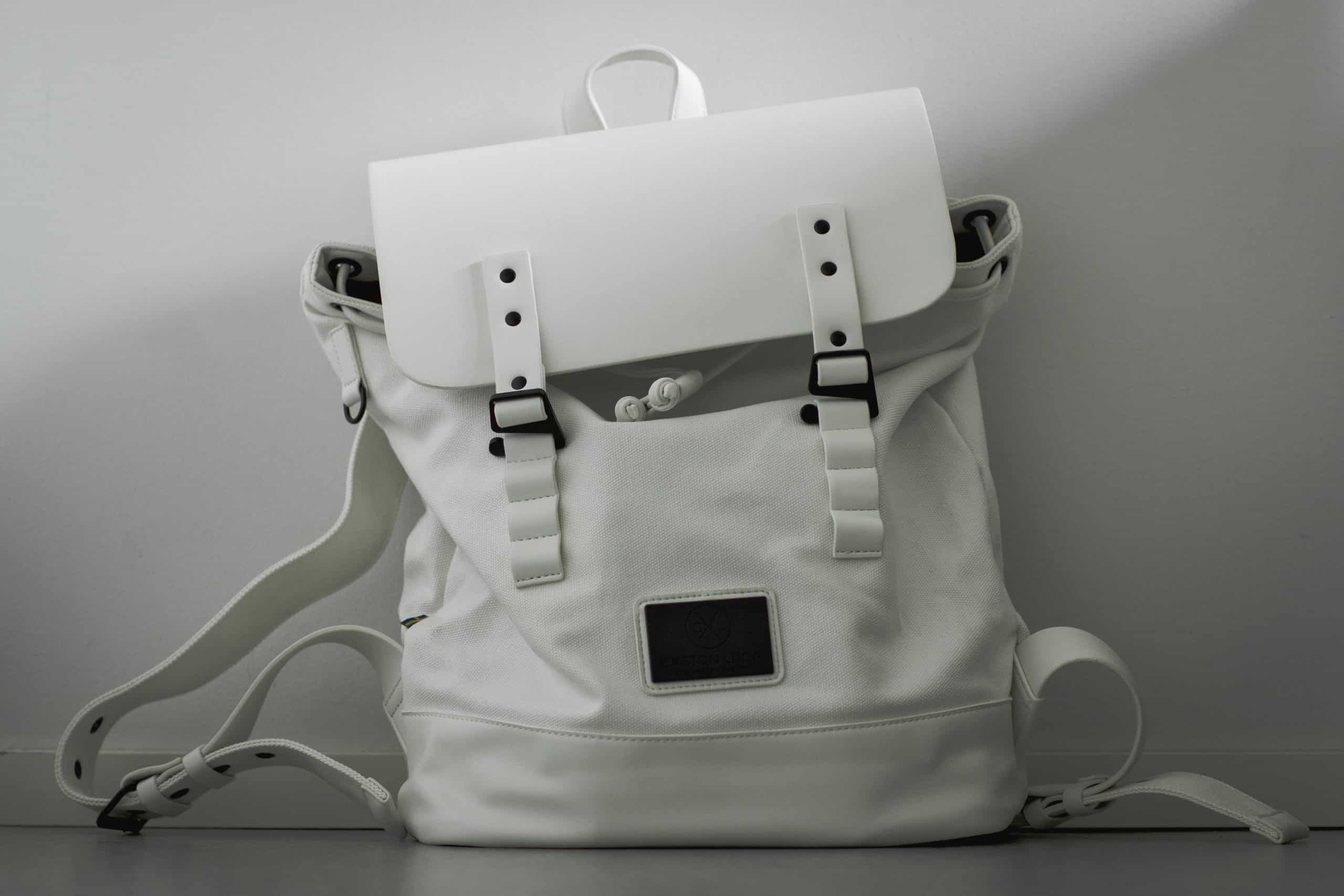 Bonus Eco-Friendly School Supply Shopping Tip
If you want to make your zero-waste back-to-school shopping approach even more eco-friendly, consider using the bulk shopping approach, but split the items up between multiple students. This could include getting a package and dividing it between more than one child in the same household or pairing your student up with a friend of theirs.
For example, let's say you have two students in your household. You can buy a pack of 12 eco-friendly pencils. Then, you could split it in two, giving each of your students six pencils.
Not only can this approach help reduce package waste, as there will only be one piece of product packaging total instead of one for each student, but it could also save money. Buying larger quantities commonly means each piece is cheaper, so it can make sustainable school supplies much more affordable.
If you and your student want to learn more about finding scholarships, sign up for our free college scholarship webinar! Take a moment and head over to http://thescholarshipsystem.com/freewebinar to reserve your spot today.