Updated on September 21st, 2023
As students prepare to figure out how to pay for college, filling out the Free Application for Student Aid (FAFSA) is always part of the process. Completing their FAFSA ensures colleges get critical details about a student's financial situation, and the data within it can make them eligible for a wide array of financial aid options, including need-based institutional scholarships, Pell Grants, and more.
If your student is pursuing a college degree, scholarships can make nearly any school affordable. If you and your student want to learn more, sign up for our free college scholarship webinar! Take a quick trip over to http://thescholarshipsystem.com/freewebinar to reserve a spot today.


But for the 2024-25 school year, there are changes to FAFSA that students will need to navigate. The adjustments are based on the FAFSA Simplification Act, which Congress passed in 2020. Here's a look at the upcoming 24-25 FAFSA changes, new FAFSA facts, and how they may impact students.
Changes to FAFSA and How They Impact Students
24-25 FAFSA Not Available Until December 2023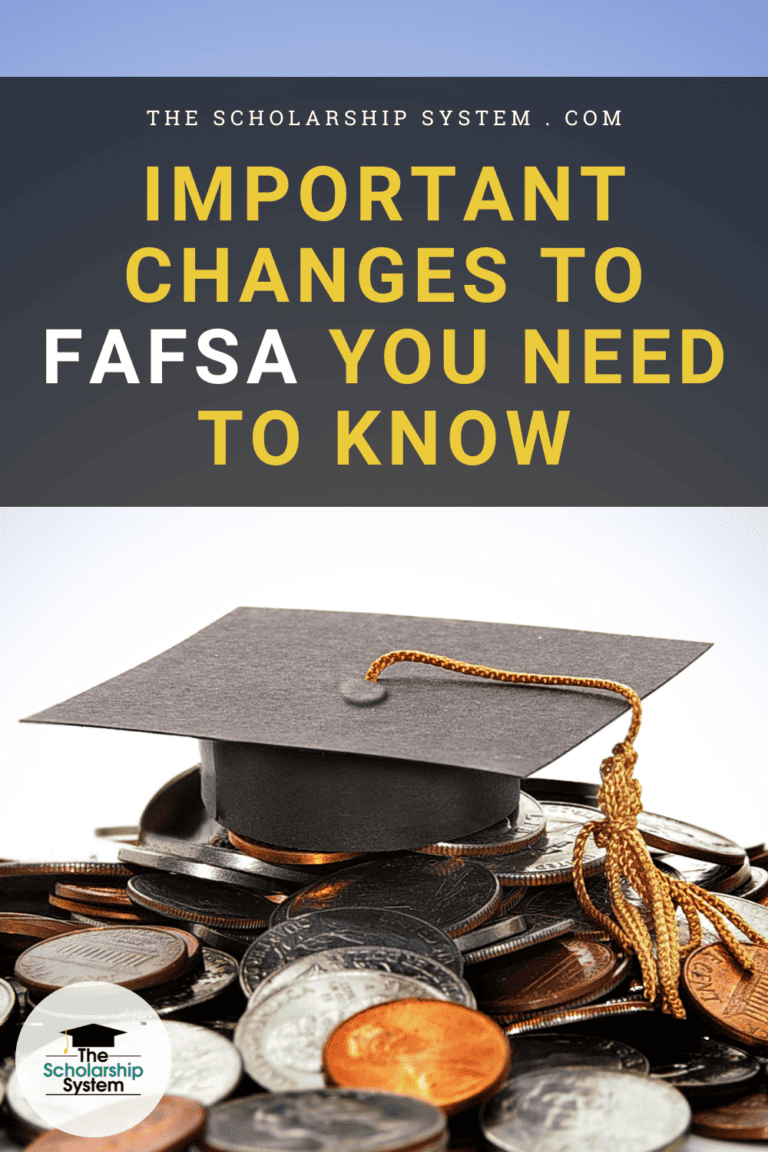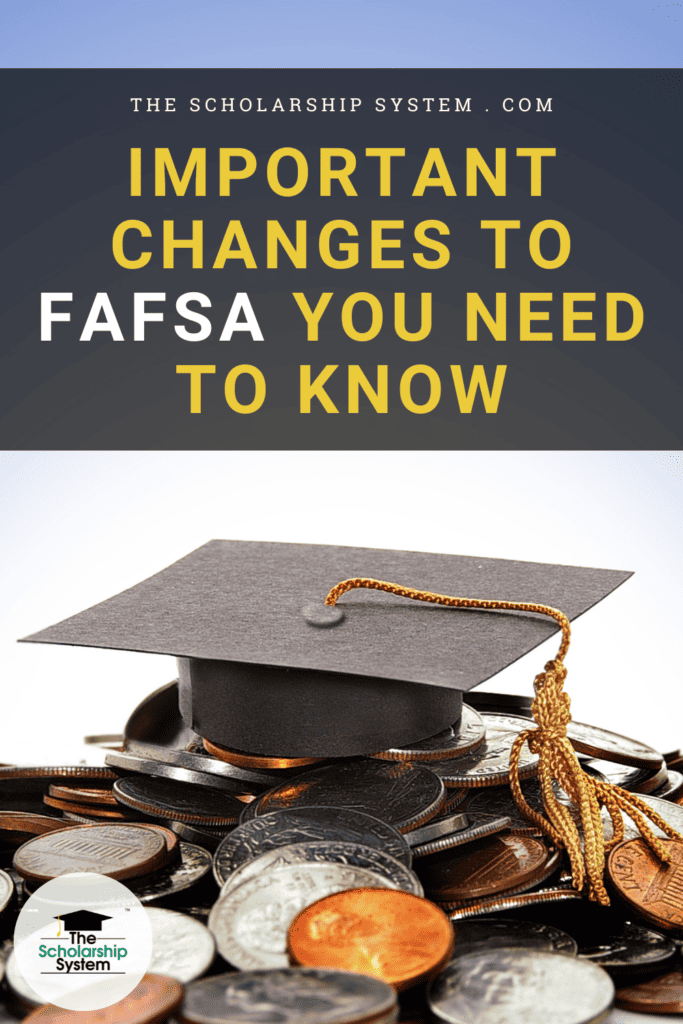 In most years, the FAFSA is available for the upcoming school year in October. For example, for the 2023-24 academic year, students could fill out their FAFSA as early as October 2022.
One of the key 24-25 FAFSA changes is when students can begin completing the application. Since the FAFSA is undergoing many changes, the 24-25 FAFSA won't be available until December 2023. That means all students may need to adjust their plans about when they'll complete the document.
For any subsequent school years, the opening date may return to October. However, whether that's the case hasn't been formally announced.
Shortened FAFSA
For the 2024-25 FAFSA, the application will be much shorter when compared to the previous version. At most, the application will feature 46 questions, down from a maximum of 108. Additionally, the FAFSA is now dynamic, so students may see fewer than 46 questions if the information shared as they complete the document demonstrates that specific questions aren't relevant to their situation.
Overall, this makes the FAFA far more streamlined. Along with it becoming more user-friendly, completing it will typically take less time.
More Available Languages
Previous versions of the FAFSA were available in no more than two languages: English and Spanish. But the 24-25 FAFSA will have more language options, including the 11 most widely spoken languages in the US.
No More EFC
In previous years, the FAFSA used an Expected Family Contribution formula to determine how much students would need to pay out-of-pocket for their education. For the 2024-25 academic year (and beyond), FAFSA's EFC is going away. It's getting replaced by the Student Aid Index (SAI), which uses a different formula.
One critical point to know about the SAI is that it won't factor in the number of other household members who are currently attending college. With the previous approach, the EFC was divided proportionately among all household members attending college, which could lead to more financial aid. Since SAI doesn't use the number of household members enrolled in college in its formula, undergraduate students with siblings attending college may see changes to their financial aid eligibility.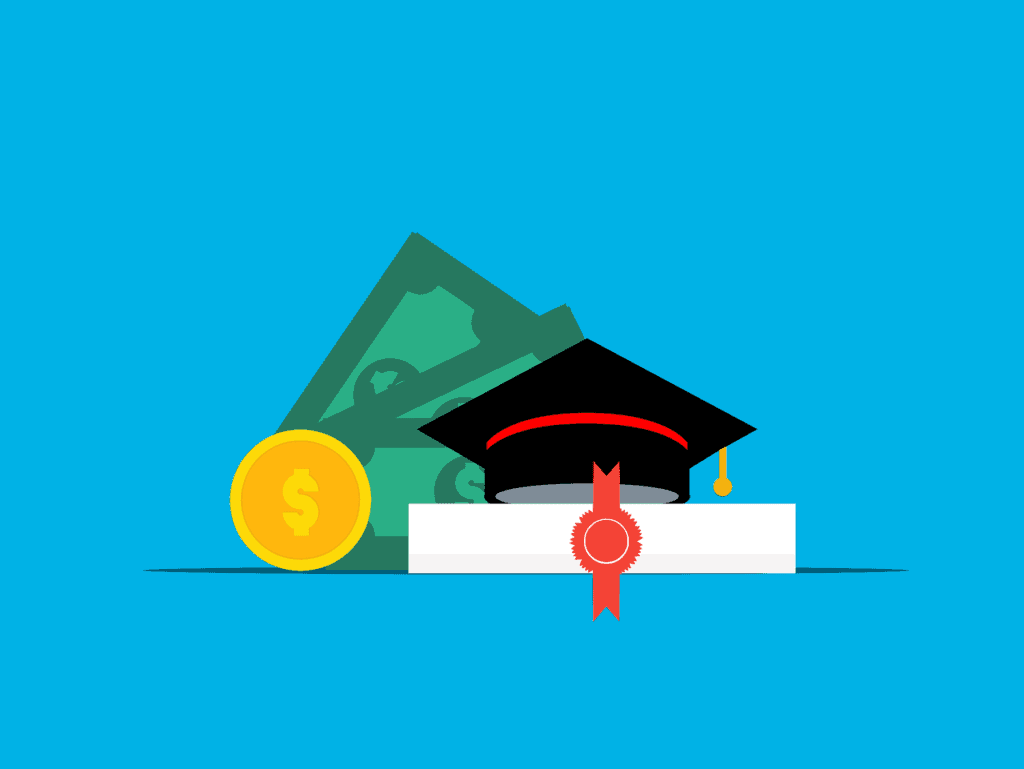 Using IRS Direct Data Exchange
In previous versions of the FAFSA, financial data was provided manually. The process was often cumbersome, and it was possible to make mistakes, such as by incorrectly entering the data.
One of the changes to the FAFSA for the 2024-25 academic year is the use of the IRS Direct Data Exchange for the information. All parties required to provide financial data will have to use this process, allowing the IRS to supply tax return data directly.
Along with simplifying the completion of the FAFSA, this functionally eliminates manual entry errors when it comes to financial data. It is critical to note that there is an option to show that anyone required to provide financial details didn't have taxable income and, therefore, no tax return is available, so that won't hinder the completion of the application.
Every "Contributor" Must Supply Financial Information
The new FAFSA introduces the concept of "contributors," a term that covers a wider number of individuals who may contribute financially to a household. Typically, this includes the students themselves, their parents, stepparents, adoptive parents, or student's spouses, depending on the student's dependency or marital status.
Contributors aren't directly responsible for the student's educational costs, but supplying financial information on the student's FAFSA is mandatory. Otherwise, the FAFSA is considered incomplete, and the student becomes ineligible for financial aid.
FAFSAs from Students with Divorced Parents Have Changed
Previously, when a student was dealing with a FAFSA and divorced parents, the financial data required was based on the household where they lived for the majority of the last 12 months. Due to the FAFSA changes for 24-25, that's not necessarily the case.
Instead, the parent or parents that provide the majority of the student's financial support have to provide their information, regardless of whether the student lives with them during the majority of the year or not. For some students, this can significantly impact their eligibility for financial aid.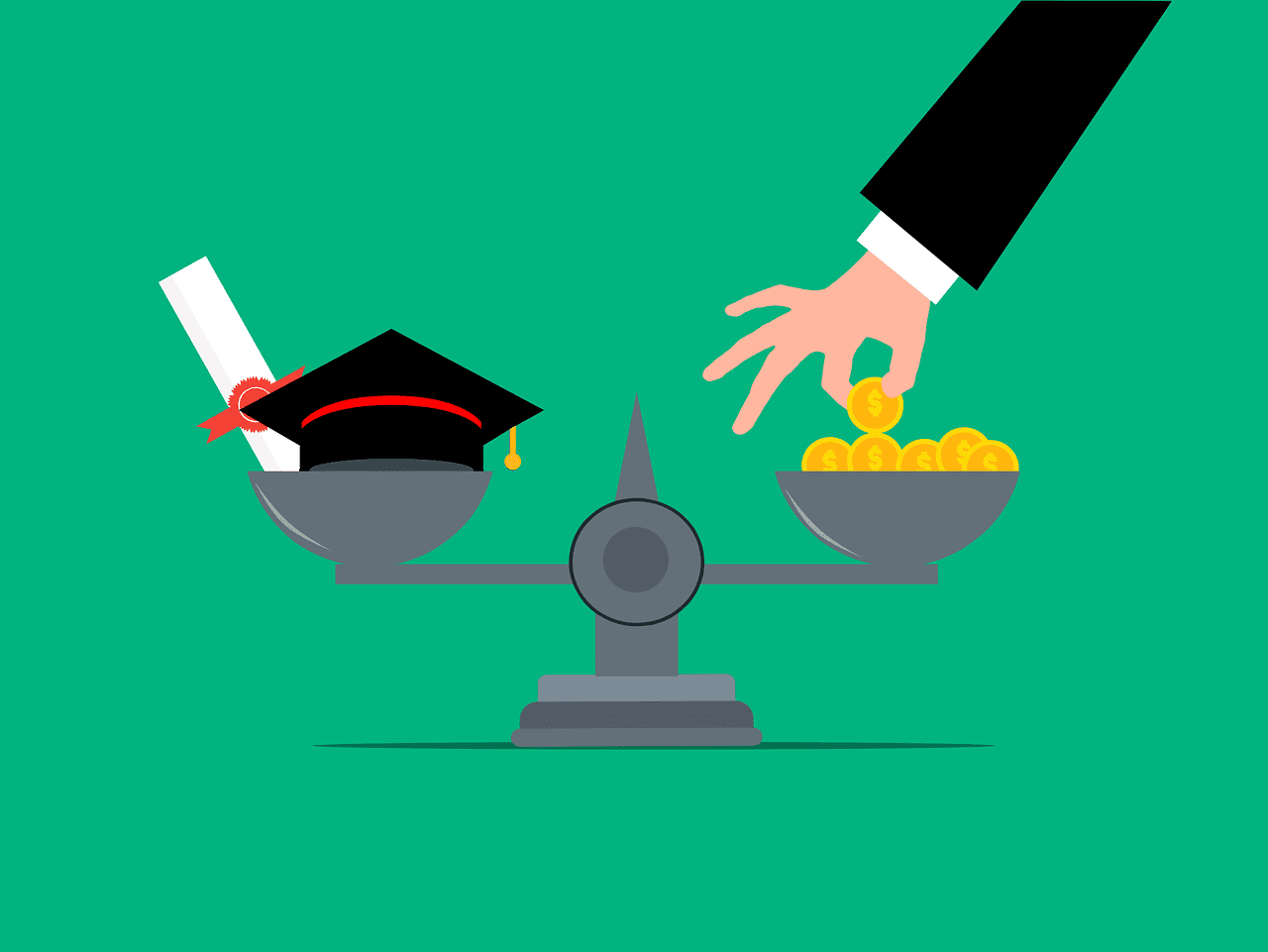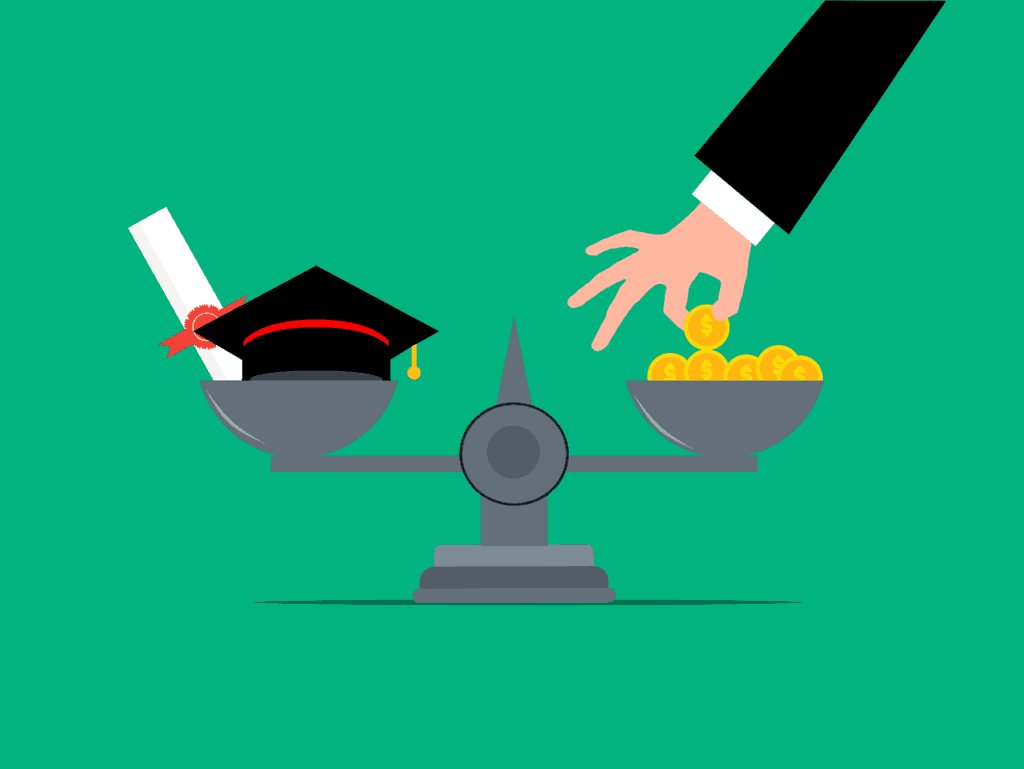 Changes to the Pell Grant
Pell grant eligibility is determined by data from a student's FAFSA. One of the new FAFSA changes for the 24-25 academic year is how eligibility is calculated. Generally, students from households making less than 175 percent of the federal poverty level (or single-parent households earning less than 225 percent of the federal poverty level) will receive the maximum Pell Grant award automatically.
Students from households that are 275, 325, 350, or 400 percent of the federal poverty level may receive the minimum Pell Grant award, depending on the household's structure. Otherwise, awards that fall between the maximum and minimum are determined by the student's SAI calculation.
Small Business and Family Farms Treated as Assets
Households with small businesses or family farms are now more likely to have to report the value of those operations as assets on a student's FAFSA. For family farms, the value of the primary residence doesn't have to be included in that figure. However, any other farm assets do. Again, this may alter a student's eligibility for financial aid, as household assets are part of the equation.
List More Colleges
In past years, students were only able to list a maximum of ten colleges or universities on their FAFSA. For the 2024-25 academic year, the FAFSA will allow students to include up to 20 institutions. That makes it easier for students to directly submit their information to more schools, allowing them to explore a broader selection of educational options.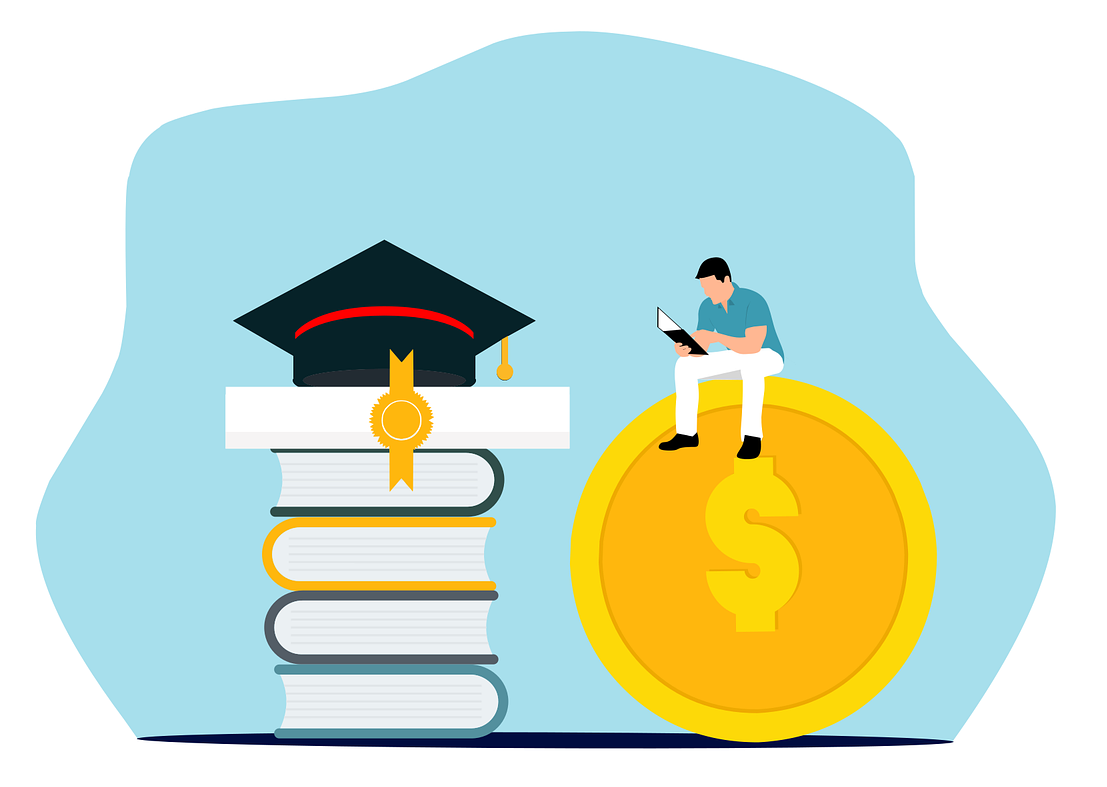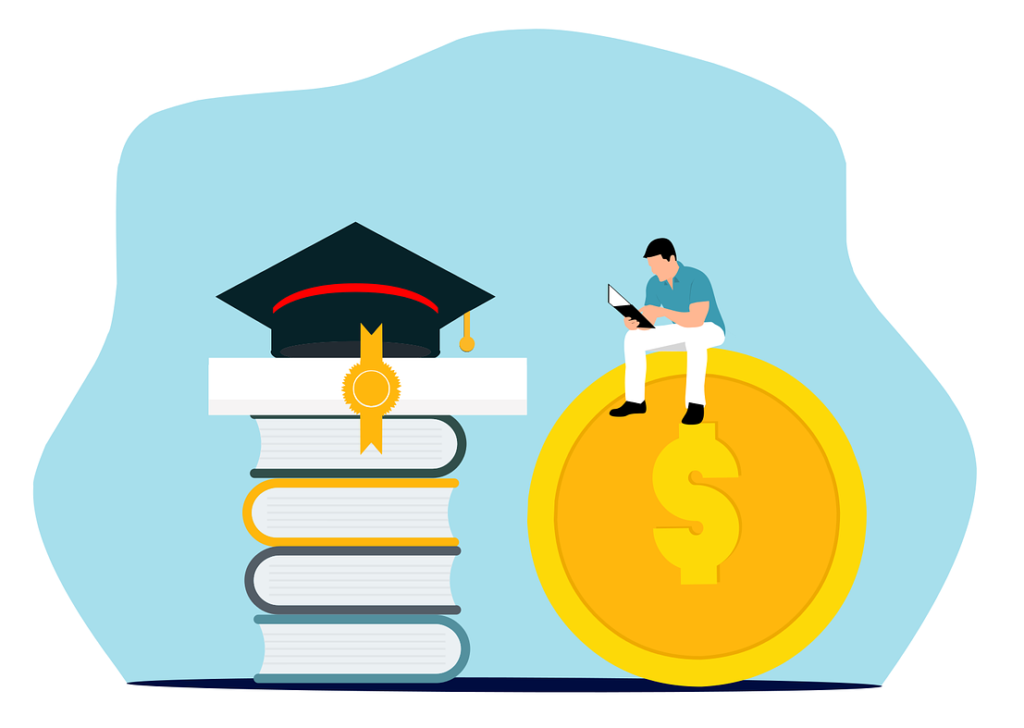 Contact Potential Contributors
Since data from a wider array of people may be required to complete the 24-25 FAFSA, students should begin identifying and contacting potential contributors as soon as possible. Reach out to parents (including adoptive), stepparents, and spouses to let them know they may need to submit data and get a reliable email address that the student can include as they identify their contributors on the form. That way, students can avoid unnecessary delays once the FAFSA becomes available in December 2023.
Plan to Complete the FAFSA Quickly
Students need to make sure that they complete their FAFSA quickly once it becomes available in December 2023. Many colleges and universities have FAFSA submission deadlines for early decision and early action applicants early in 2024, with some falling in mid-January or early February. By planning to complete the FAFSA as soon as it's open, students increase their odds of meeting any cutoffs listed by their top choice schools.
Explore Scholarships to Pay for College
If your student is part of a multi-student household with at least one other qualifying member also attending college, it's best to assume they'll receive less financial aid when compared to what was awarded through the EFC calculation. Generally, the impact is smaller if a household is lower income, but it could be substantial for middle-income and high-income households with at least two students enrolled simultaneously.
As a result, it's wise for students to explore other options to help reduce their cost of college. Scholarships are an excellent choice, as they don't involve any debt.
If your student is eligible for less financial aid based on the new FAFSA and wants to avoid student loans, scholarships are a smart way to cover the cost of college. If you and your student want to learn more about the scholarship process, including how to find awards and create scholarship applications that win, sign up for our free college scholarship webinar! Take a quick trip over to http://thescholarshipsystem.com/freewebinar to reserve a spot today.