Updated on September 17th, 2021
Whether your child is going to begin college in the fall or is still in high school, many parents and students wonder exactly when most scholarship deadlines occur.
The short answer is, scholarship deadlines happen all year round, but there are certain times of year when they are more prevalent.
By understanding when deadlines commonly occur, your student can plan their application related activities more effectively, which is especially helpful if they are pressed for time during their senior year in high school or when already in college.
If your child is beginning to explore scholarship opportunities and is worried about potential deadlines, here's what you both need to know.
Scholarship Deadlines for Fall Semester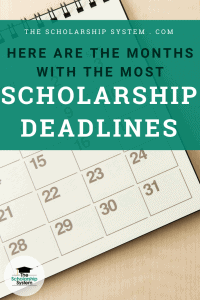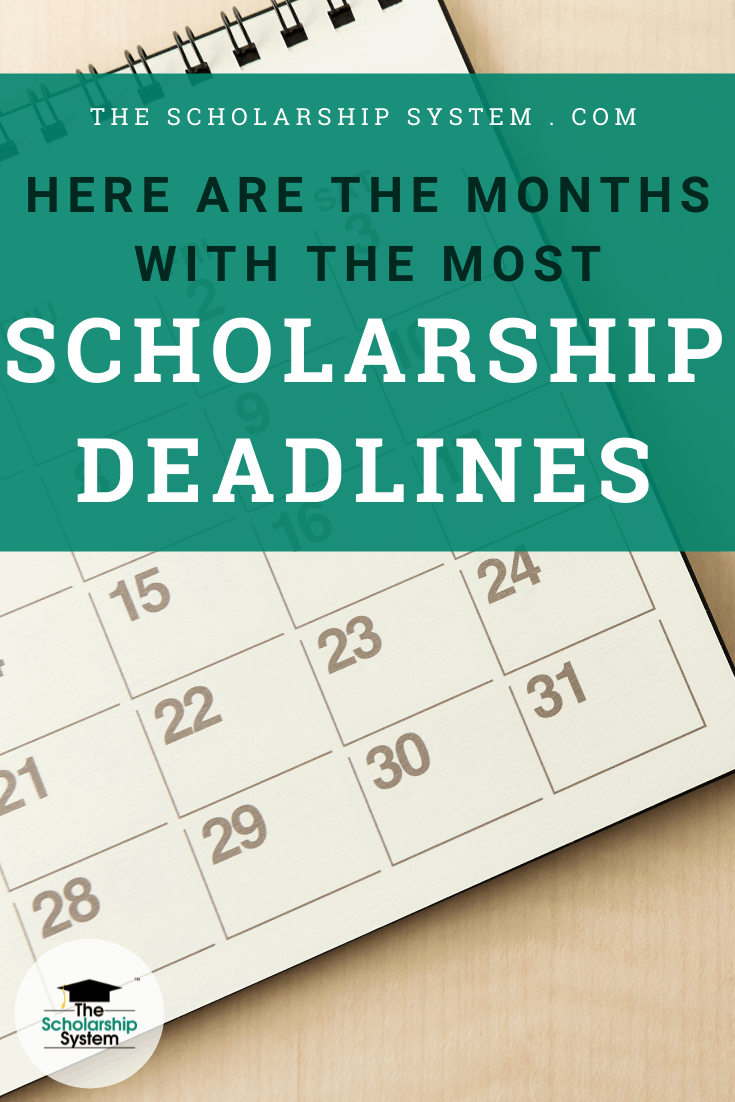 Most students start college in the fall, so the majority of scholarship deadlines are oriented to ensure the organization can provide the award before the school year begins.
However, the amount of time they need to sort through the applications, conduct interviews, and announce a winner varies, hence why there aren't hard and fast rules regarding when scholarship deadlines happen.
There are certain times of year where scholarship deadlines are common, so understanding when these periods happen is practically guaranteed to be helpful.
A Note on Starting College in the Spring
While most scholarship awards are oriented to students starting in the fall, that doesn't mean those who decide to begin their college experience in the spring (or even summer) are out of luck.
Some scholarships may provide funds at different points in the year, particularly if they select new winners for every semester.
Additionally, if your child will be continuing with the education through the next fall semester, any awards that aren't provided until that point will still be incredibly helpful! It's just important to be aware of when the funds will be provided and applied to their expenses so that your child can plan their budgets accordingly.
October is Filled with Opportunities (and Scholarship Deadlines)
The full fall scholarship season is actually from August through December, with awards being directed to college expenses for the following school year. For example, scholarships that close to applications in December 2018 typically award funds for the 2019-2020 school year, likely with a disbursement in late summer or early fall in 2019.
While the entire period can be filled with critical application dates, October is one of the most popular months for scholarship deadlines, so it's worth taking some time to keep an eye count this time of year, especially.
March is Huge
The next major scholarship season is spring, which is generally considered to include January through May based on school schedules. However, March plays an unusually large role this time of year when it comes to scholarship deadlines.
One bonus of this season is students can take advantage of time off during the winter holidays as well as spring break, for those who have their week off during March, making it easier to find time to work on applications before the scholarship deadlines pass.
Awards based on these applications are also generally funded for the fall semester, so a scholarship deadline in March 2018 can lead to money for the 2018-2019 school year.
Summer Makes an Appearance
Any deadlines that fall between June and July can be considered part of the summer scholarship season. While there aren't as many opportunities during this time of year, there is still money to be had!
One caveat about these scholarship deadlines is that the amount of competition may be higher. Most students are out of school during the summer, so they have more time to apply for scholarships. Plus, some will be scrambling to find additional funds, motivating them to dedicate more energy to the process.
While it is always worth tossing your hat in the ring for a scholarship, don't be surprised if these are a bit harder to land.
Local Scholarship Deadlines
While local scholarships can have deadlines throughout the year (just like any other scholarship), a surprising number of them choose to stop accepting applications in early spring, with award dollars being available for the fall semester during the same year. This means you and your child want to search for local scholarships in the fall so you don't miss January or February deadlines. Some deadlines do go into March.
Often, local scholarships have less competition, so the decreased amount of time required to review applications and select a student for the award may play a role in the selection of their deadlines.
For students who plan to attend college this upcoming fall, seeking out local scholarships can be an excellent way to gather needed funds. Plus, if the deadline is after spring break, your child can use some of their time off to complete as many relevant applications as possible.
If you want to learn more about locating these amazing scholarships, check out this article: How to Find Local Scholarships for Your Child's College Education
It's full of great tips on how to get started and where to look for opportunities.
It's Never Too Late!
Since scholarship deadlines happen throughout the year, it is never too late (or too early!) to get started. There are a lot of opportunities out there, so starting the process now increases your child's odds of finding the funds they need to graduate from college debt free.
Don't Automatically Throw Out Scholarships if the Deadline Has Passed
Even if your student misses some scholarship deadlines this year, that doesn't mean they should forget about the opportunity!
Most scholarships are regularly offered, with annual awards being the most common. This means that, if they spot a great option, they should make a note of what they've found so they can apply for next year.
In most cases, the next year's deadline (and when they begin accepting applications) will occur at a similar time to the previous one. So, make sure your child makes a note on their calendar to recheck the website near the time when the opportunity should open up again. That way, they can get a jump on awards for the following school year and increase their odds of getting applications submitted before those scholarship deadlines pass.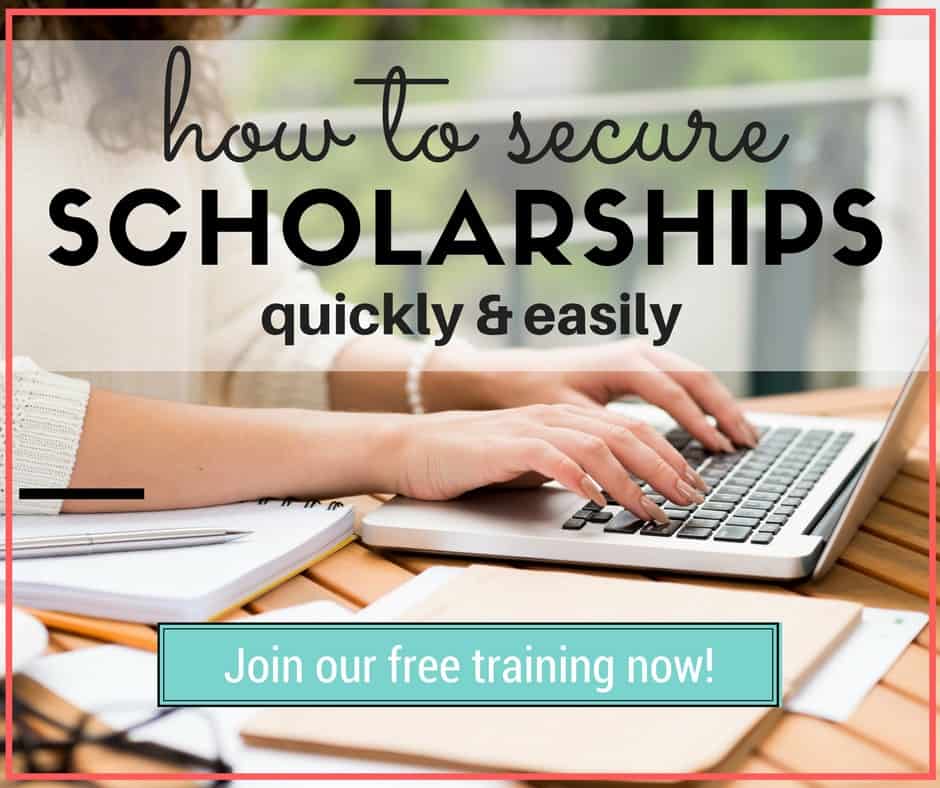 If you and your child would like to learn more about how to get started with scholarships, sign up for our free college scholarship webinar! It's a great way to learn about the process and how to identify opportunities that can help your student avoid debt while pursuing their education!
Recommended Reading for Scholarship Success: