Updated on September 24th, 2021
Is your list of scholarship applications growing out of control?
Perhaps you've worked hard on an application and missed the deadline simply because the date fell off your radar?
Organizing scholarship applications is key to earning as much money as possible and graduate debt free.
Without any organization tool, the scholarship application process can quickly become overwhelming.
Common Methods to Organize Your Applications
Sticky Notes
As a college student, I personally used sticky notes to keep track of my applications. Each application had one note, with the due date, requirements, and total award amount. spent far too much time organizing what seemed like hundreds of sticky notes on my dorm room wall, as I attempted to sort scholarships by deadlines, award amounts, and essay topics. The process was a huge time consumer, and incredibly frustrating!
Spreadsheets or Word Documents
Spreadsheets and lists are great to organize your notes and deadlines as well. The one challenge here is making sure you check back to see if any deadlines are coming up.
Electronic Calendars
You can also put deadlines in your electronic calendar, setting a reminder for the deadline so you don't miss it. Still, you have to make sure you actually use that electronic calendar!
Paper Method with Folders or Binder
Lastly, you can also print out the applications and create a folder or binder with everything in them. This of course welcomes the similar challenge of no reminders before deadlines (and let's not forget about the poor trees…)
As you can see, these are all decent methods but they certainly have their flaws.
This source of stress and anxiety and frustration motivated The Scholarship System team to create a process that would ease application organization for it's students; and it is completely free for YOU to use!
The New Way to Organize Your Applications
The Scholarship System has an amazing new set of tools that takes the effort out of organizing scholarship deadlines, gifting you more time and energy for writing awesome applications.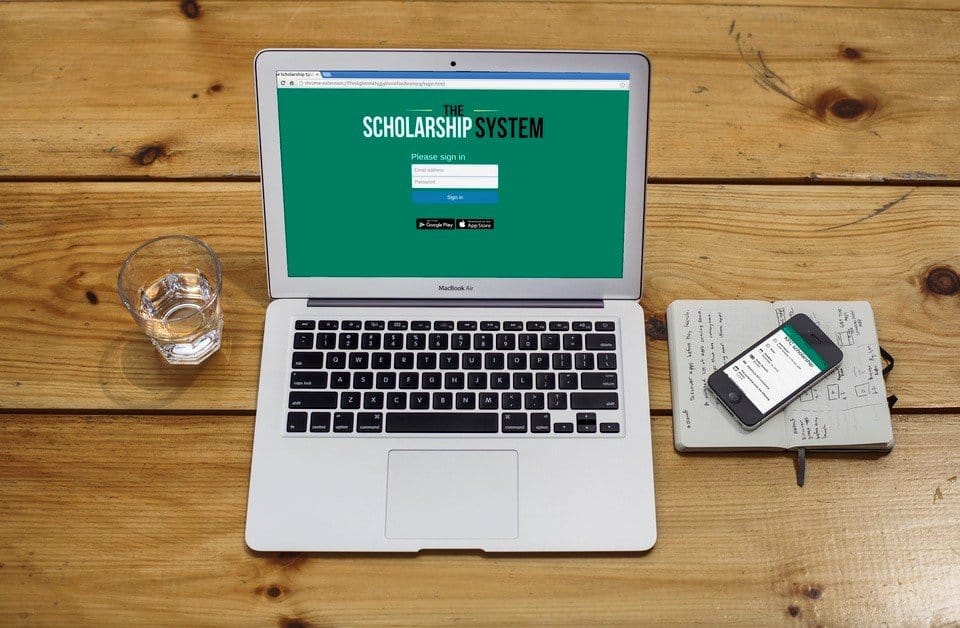 We created a new app and chrome extension to help you as you search for scholarships, keeping track of due dates, award totals, and your own notes all in one easy to access place.
Most importantly, our tool send you email reminders as your deadlines approach (aka never miss a deadline again!)
This tool is invaluable, and takes only a few minutes and clicks to get rolling. Using our app and Chrome Extension as you research and apply for scholarships will help you reach your monetary goals; and who doesn't want more money for college?
Check out this easy step by step guide to installing the App and chrome extension.
Step 1: Get the App!
The Scholarship System app is available in both:
After downloading, create a new login.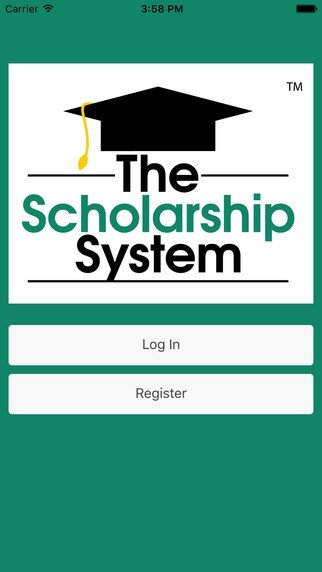 Expert Tip: With the App, you can check in on your scholarship progress anywhere- use the App to help you plan, check in quickly on deadlines, and show to off your progress!
*Watch a quick Youtube video on how I use the app and Chrome extension to save scholarships here.
Step 2: Chrome Extension Time!
Chrome Extension= Scholarship Magic.
Follow this link to install the Chrome extension, then log in using the same info from the App to sync your data automatically.
Check out the top right corner of your chrome browser for the extension image. Whenever you're using your internet browser to find scholarship opportunities, you'll use this tool to organize your search.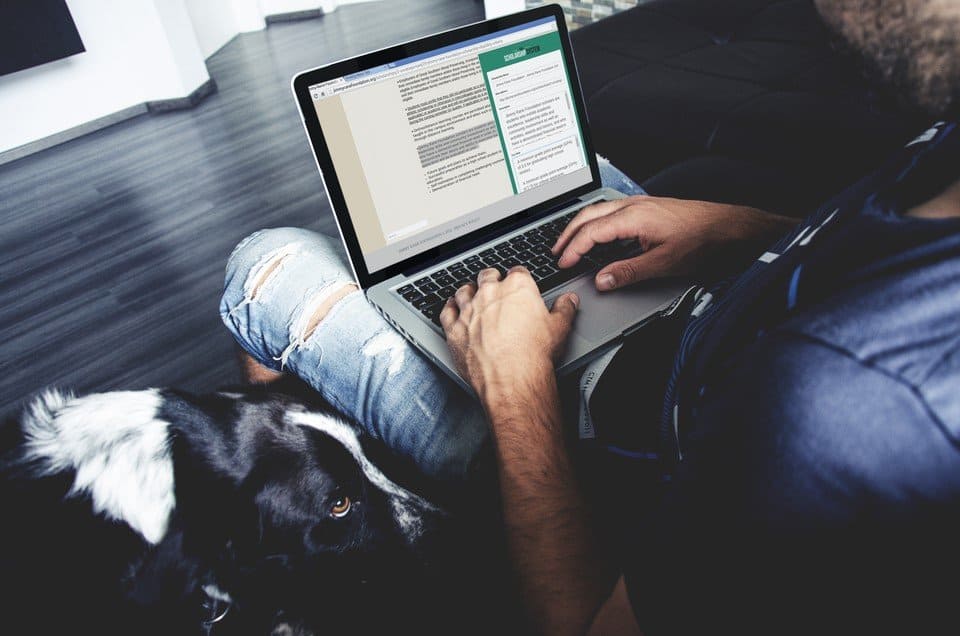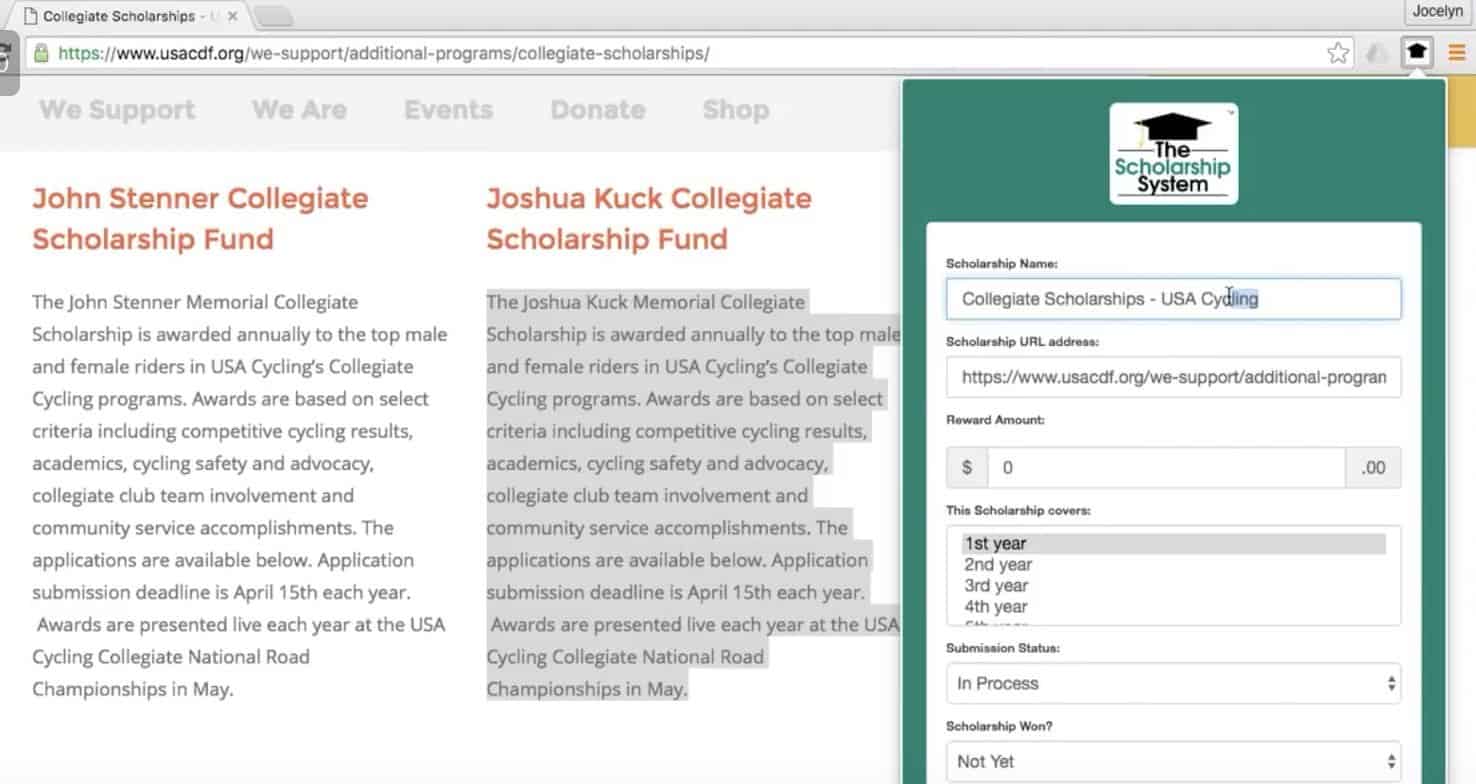 Related Articles:
Step 3: Get Searching!
Your tool belt is stacked and you're ready to search! Each time you find a new scholarship application online, click the Chrome extension tool. You'll see the sidebar appear, where tons of information is automatically pulled into your personal scholarship list- like organization name and link, making it easy to find again.
Next, you have the option to add even more information manually, like the award total, due date, and important notes.
Expert Tip: Don't forget to add the due date for each scholarship you enter. Not only will you see all your due dates on your app, you'll get 2 email reminders from The Scholarship System as the date approaches, keeping you on track to meet the deadline!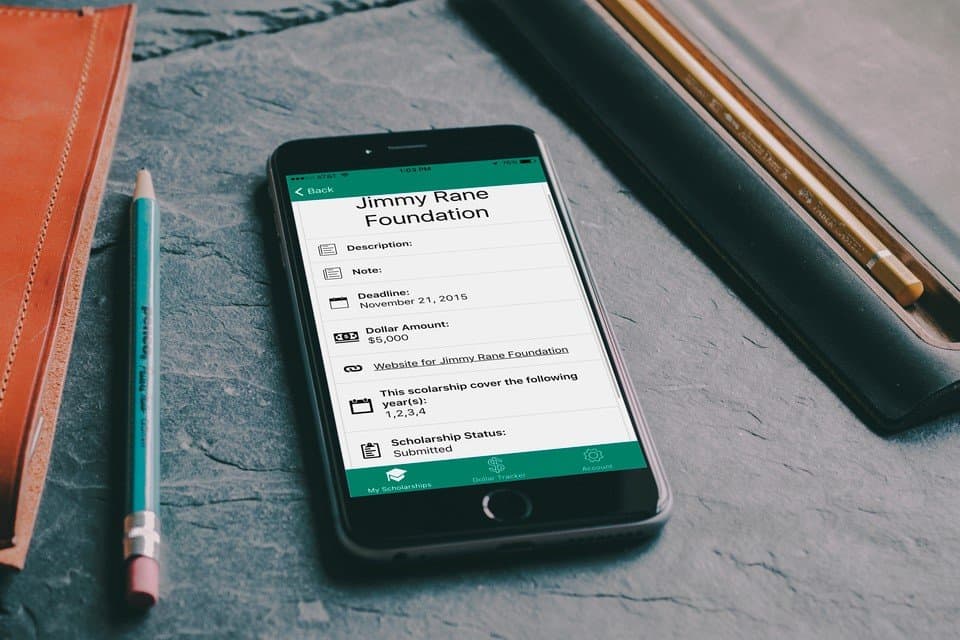 Step 4: Bragging Rights!
At this point, you've saved hours of precious scholarship application time. So celebrate! Use your app or desktop browser version to show your friends, family, and teachers the awesome work you're doing to reach your monetary goal.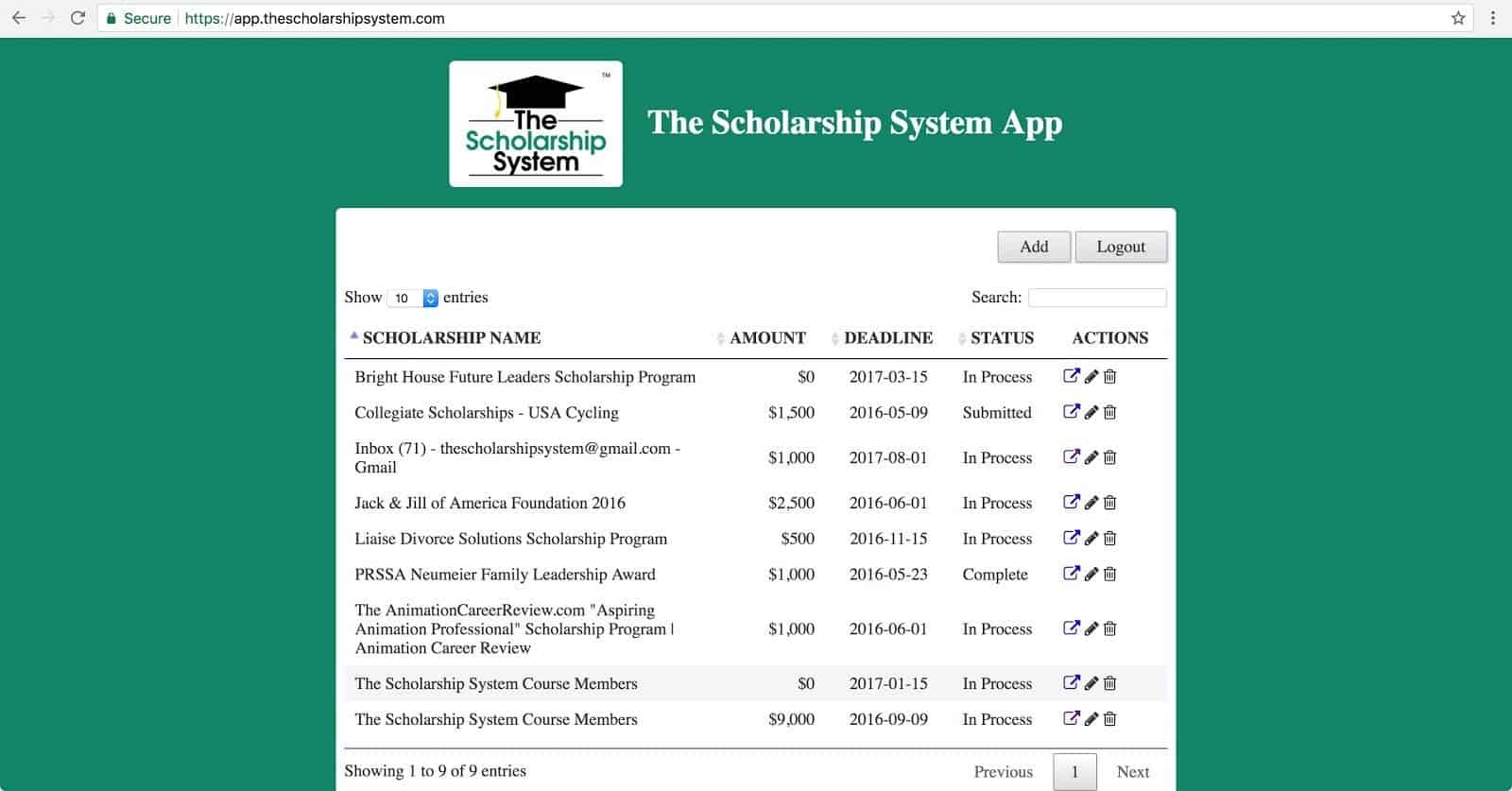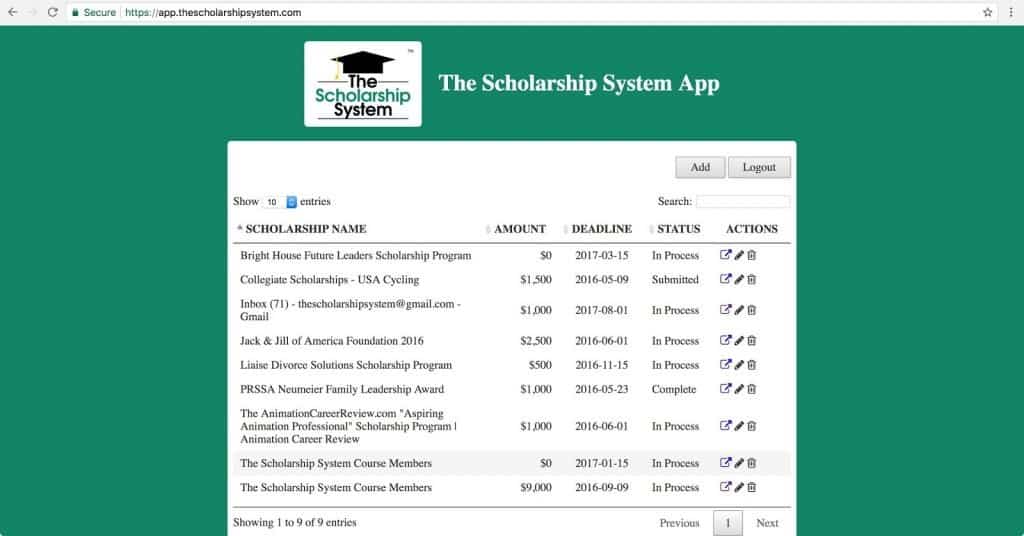 Expert Tip: Why not celebrate your extra time by applying for more scholarships?! These tools give you the leg up on applications, giving you more time to research and apply.
Bonus tip for parents
If you want to help your student find scholarships, you can install the Chrome Extension into your browser, log in with your student's details, and save the scholarships you find for them. This will add them to the ones your student has already found, putting all the scholarships in one safe place.
So, instead of wasting time and money like I did, trying to arrange a million sticky notes, try these tools. The Scholarship System app and chrome extension is one of the best tools you can use to make your scholarship search quick, streamlined, and organized.
If you prefer watching a video with instructions, here is a Youtube video of the app and Chrome extension to save scholarships.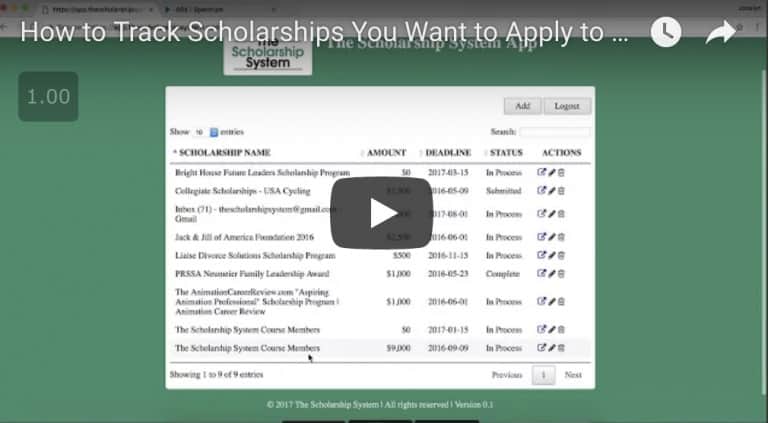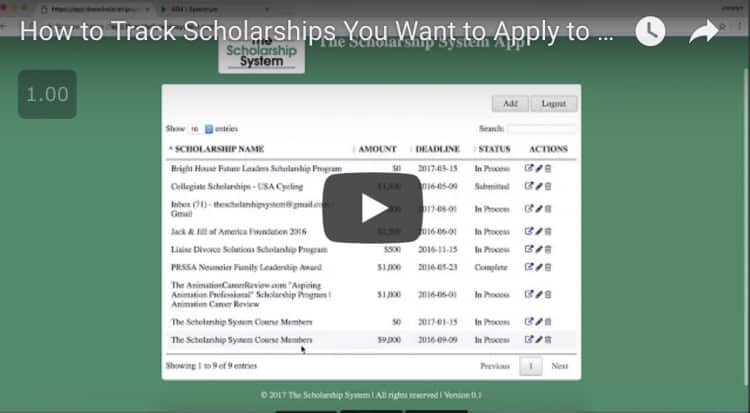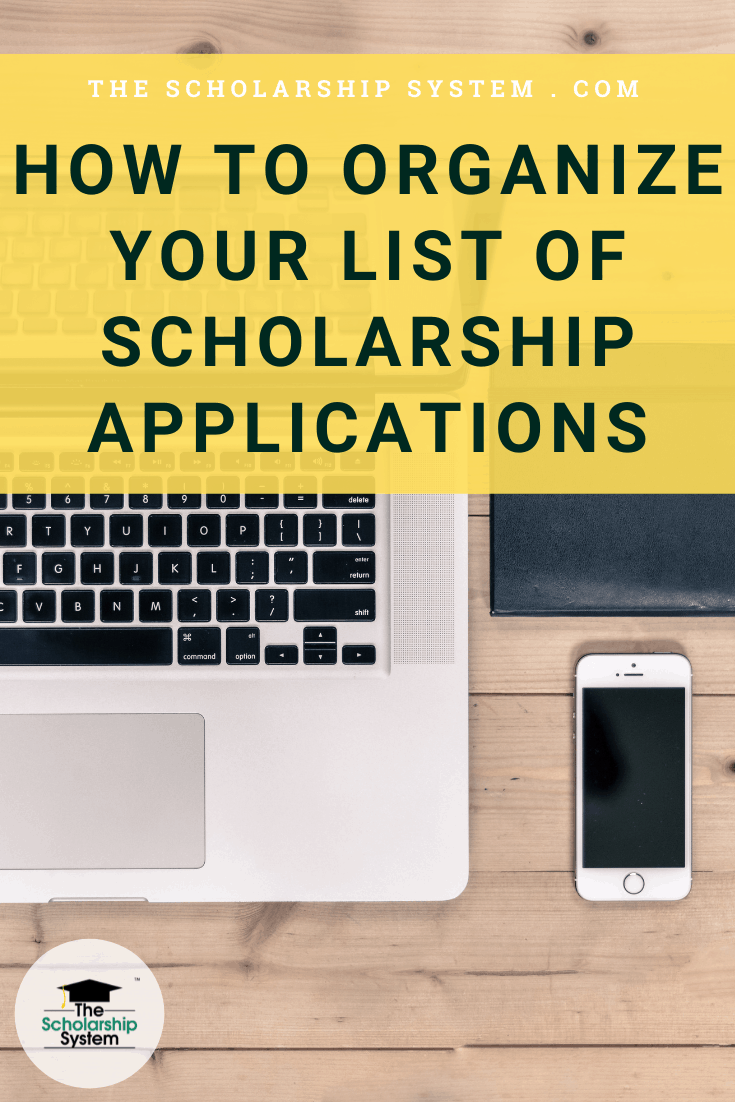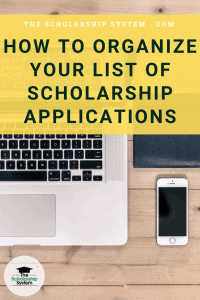 Finding Scholarships to Put in the App
If you and your student would like to learn more about how to find scholarships that can help pay for college, sign up for our free college scholarship webinar! We cover how to spot the scams so you can make sure your student is applying to scholarships that are actually worth their time. Join the next free training here: www.thescholarshipsystem.com/freewebinar
Did you have any questions? Comment below and we will make sure you know how to use this app and Chrome extension to save your family time with scholarships.