Updated on July 30th, 2021
If your student is heading to college this fall, they are going to need things to help make their space comfortable. But figuring out exactly what they will need isn't necessarily easy or intuitive. While every dorm room is different and each student's needs may vary from their peers, certain items are almost universally required. With that in mind, here is a college dorm checklist to make the process easier.

If your student is trying to figure out how to pay for college tuition and other educational expenses, scholarships can make it easier. If you and your student want to learn more about how scholarships can help them graduate debt-free and how to find amazing scholarship opportunities, sign up for our free college scholarship webinar! Take a trip over to http://thescholarshipsystem.com/freewebinar to reserve your spot today.
College Dorm Checklist
As a first step, make sure to disregard any of the beautiful pictures your student sees in magazines or online. A typical first dorm room doesn't have space for anything too fancy including plush chairs, accent tables, or the like.
In most cases, your student will live in a space with dimensions closer to a walk-in closet than an apartment, with just enough room for an extra-long twin bed, a desk, and a chest of drawers. They'll also be restricted on how things can be attached to the walls, so display shelves are largely out of the question.
So, with all of that in mind, here are some tips regarding what they should have in their dorm room and links to affordable options to help speed up your shopping.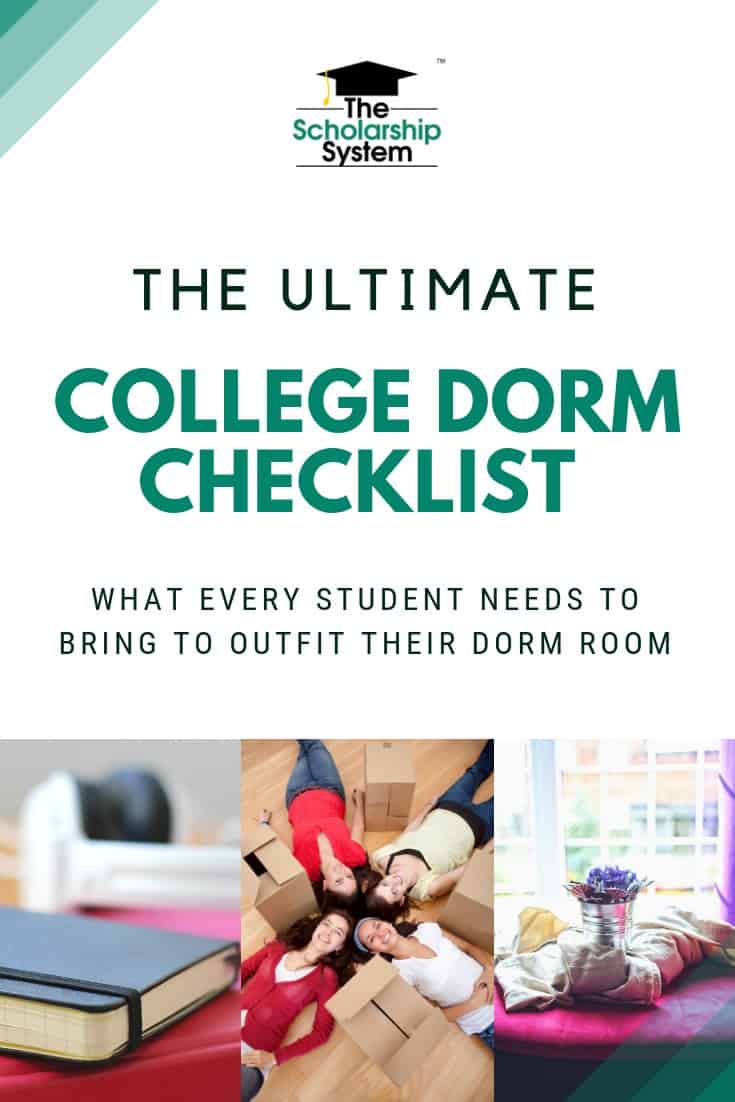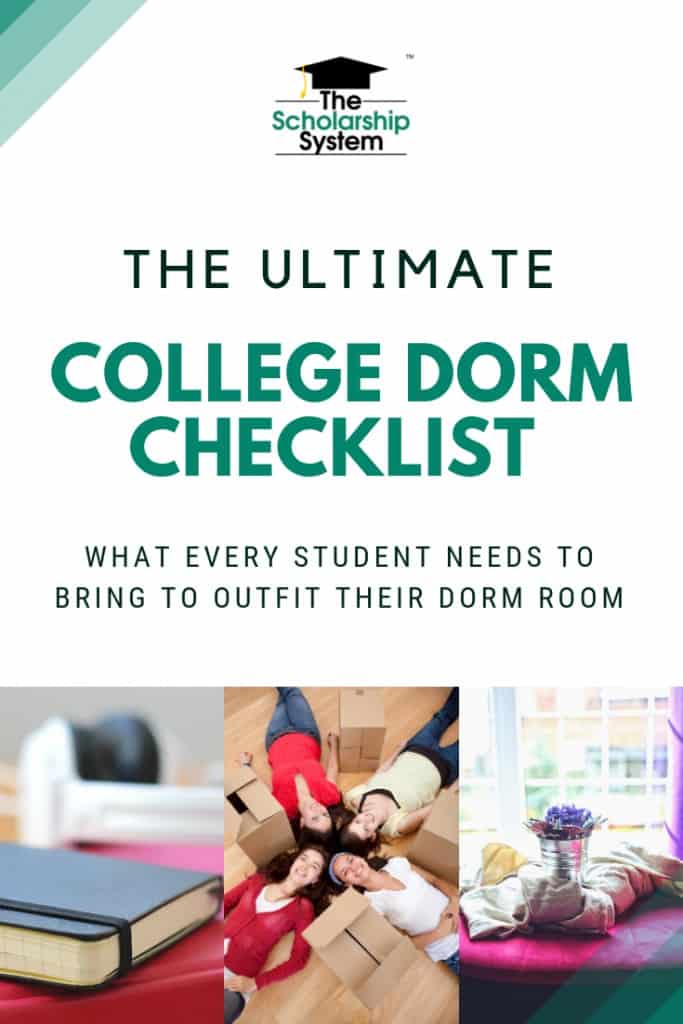 Dorm Room Bed
For most college students, their bed is a refuge, so make it as comfy and cozy as possible. Luckily, since the beds are twins, your student can get high-quality bedding at a reasonable price. However, some universities use extra-large twin beds which require longer sheets so you will want to confirm that before buying anything.
When shopping for their dorm, look for natural materials like cotton and bamboo since they breathe. Additionally, it can be wise to choose a lighter weight comforter and add a throw blanket or two instead of choosing one heavy option.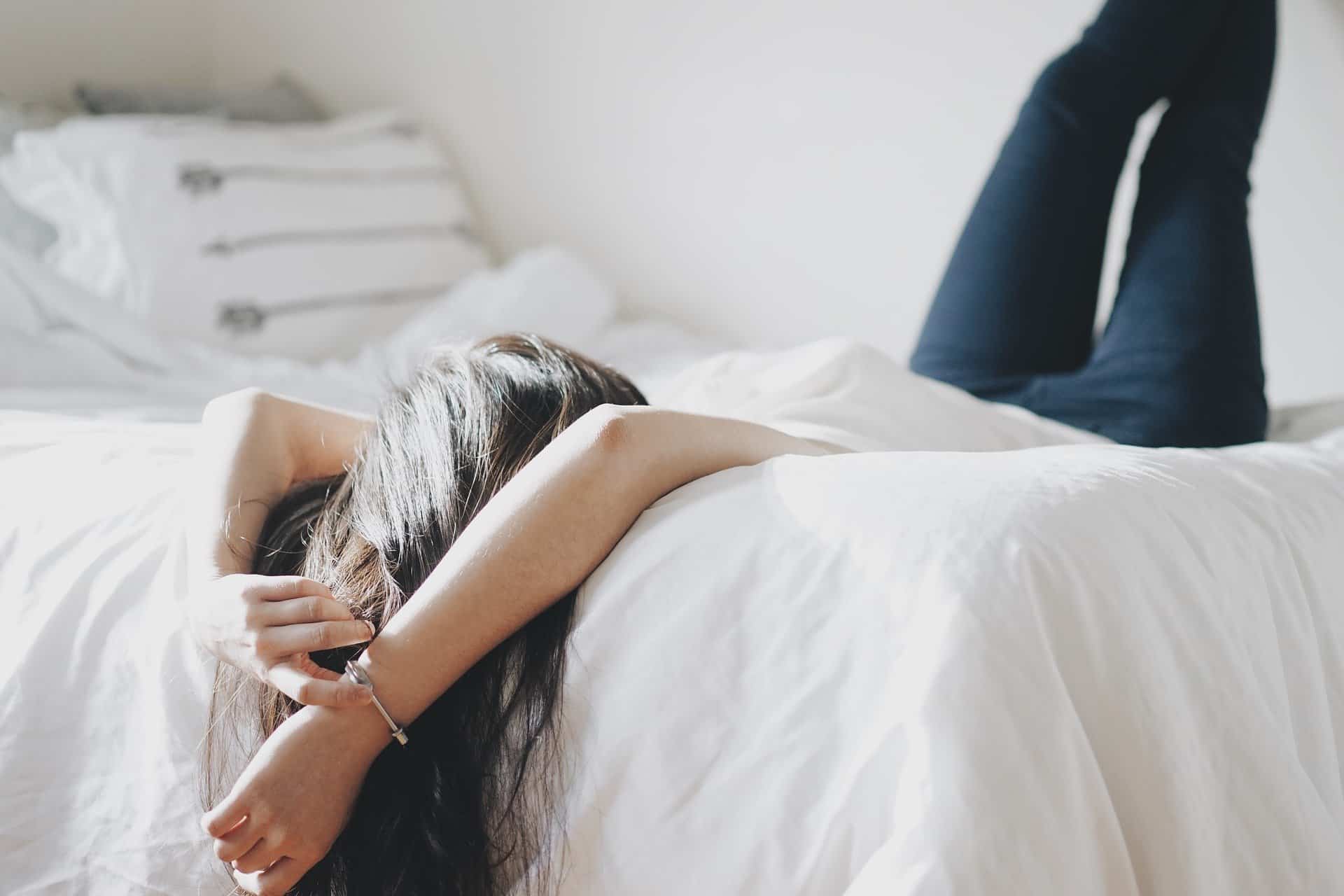 Since your student won't have much control over the ambient temperature, the ability to add or remove layers can be a lifesaver if the space runs hotter or cooler than they prefer. Since the bed will likely be the focal point of their area, let them have fun with the colors and designs, so they can create a space that truly feels like them
And, while technically not part of the bed, consider grabbing a plush throw rug to put next to the bed. Why would you need a throw rug on a college dorm checklist? Because no one likes putting their feet on a cold floor in the morning!
Consider grabbing a set of bed risers for their dorm room too. These lift the bed further off the floor, creating extra space underneath. Then, grab some storage bins that will fit into the newly expanded space and, VOILA! Extra Storage!
Dorm Room Bed Checklist
Twin/Twin XL Comforter
Bed Risers
Throw Rug
Mattress Pad
Dorm Room Storage
Let's face facts; your student's dorm room needs storage options. Aside from bins for under the raised bed, you can look at additional containers that may work in the space, or check out these awesome wire shelves found here.
These shelves can be put together in a variety of configurations, making them a smart choice for any space. Plus, the individual cubbies can hold canvas foldable square boxes for an attractive and colorful alternative to open spaces.
Alternatively, depending on the size of the dorm room, your student may be able to bring a footlocker or small chest with them, giving them more storage. And, if your student shops around, they can find options that are strong enough to double as benches, adding additional seating for visiting friends and family.
Dorm Room Storage Checklist
Under-Bed Storage Boxes
Wire Shelves
Small Chest / Footlocker / Storage Ottoman
Desk Organizer
Over-the-Door Hooks
Stackable Drawers
Shoe Organizer / Rack
Dorm Room Lighting
Your student's dorm room is going to come with some basic lighting fixtures, but they may not be ideal in all situations and especially if they have a roommate. With that in mind, it may be smart to bring along an adjustable desk lamp that allows the light to be shifted in different directions. That way, if your student needs to have a late-night study session, but their roommate needs to catch some Z's, they can do so in harmony.
Similarly, having a quality set of curtains can give them options to let in or block out the daylight as necessary. Blackout curtains are designed specifically to stop any light from penetrating through, making it easier to sleep even if the sun is up. Just make sure to use a tension rod when installing them, as they don't require any holes in the walls to stay supported.
Dorm Room Lighting Checklist
Desk Lamp
Blackout Curtains
Tension Rod
Book Light
Kitchen for a Dorm Room
Many college students enjoy having some basic appliances available in their dorm room. But, before you make any purchases, it's critical to check for any restrictions in place. For example, a mini fridge and microwave may be no big deal, but items like coffee makers, toasters, George Forman grills, and hot plates aren't allowed in all cases.
Your student is also going to need some basic kitchen supplies. Having a few dishes (ideally non-breakable and microwave safe) and standard eating utensils can give them in-room dining options. Other essentials like a can opener, chip clip, and storage containers are also helpful. There is no reason to spend a lot on these – many are thrown out at the end of college anyway.
Before your student reviews this college dorm checklist, make sure they check to see what is and isn't allowed. They may find that some items aren't permitted in their dorm or that their school is more flexible, placing fewer restrictions on students.
Dorm Room Kitchen Checklist
Mini Fridge
Microwave
Dishes
Utensils
Can Opener
Chip Clip
Trash Can
Coffee Mug
Food Storage Bags or Containers with Lids
Reusable Water Bottle
Dorm Room Electronics
If your student has a laptop and a smartphone, then they have a decent portion of their electronics needs covered in just a couple of devices. However, there are a few other pieces that might be helpful too.
For example, noise cancelling headphones can allow them to enjoy a movie without having to bother their roommate. And, if there isn't a community printer available, they may need one for printing assignments in their room. If the dorm room comes with basic cable, then a small television may also be appropriate.
What each student needs to bring along will vary depending on their needs and preferences. However, here are some items that are always worth considering.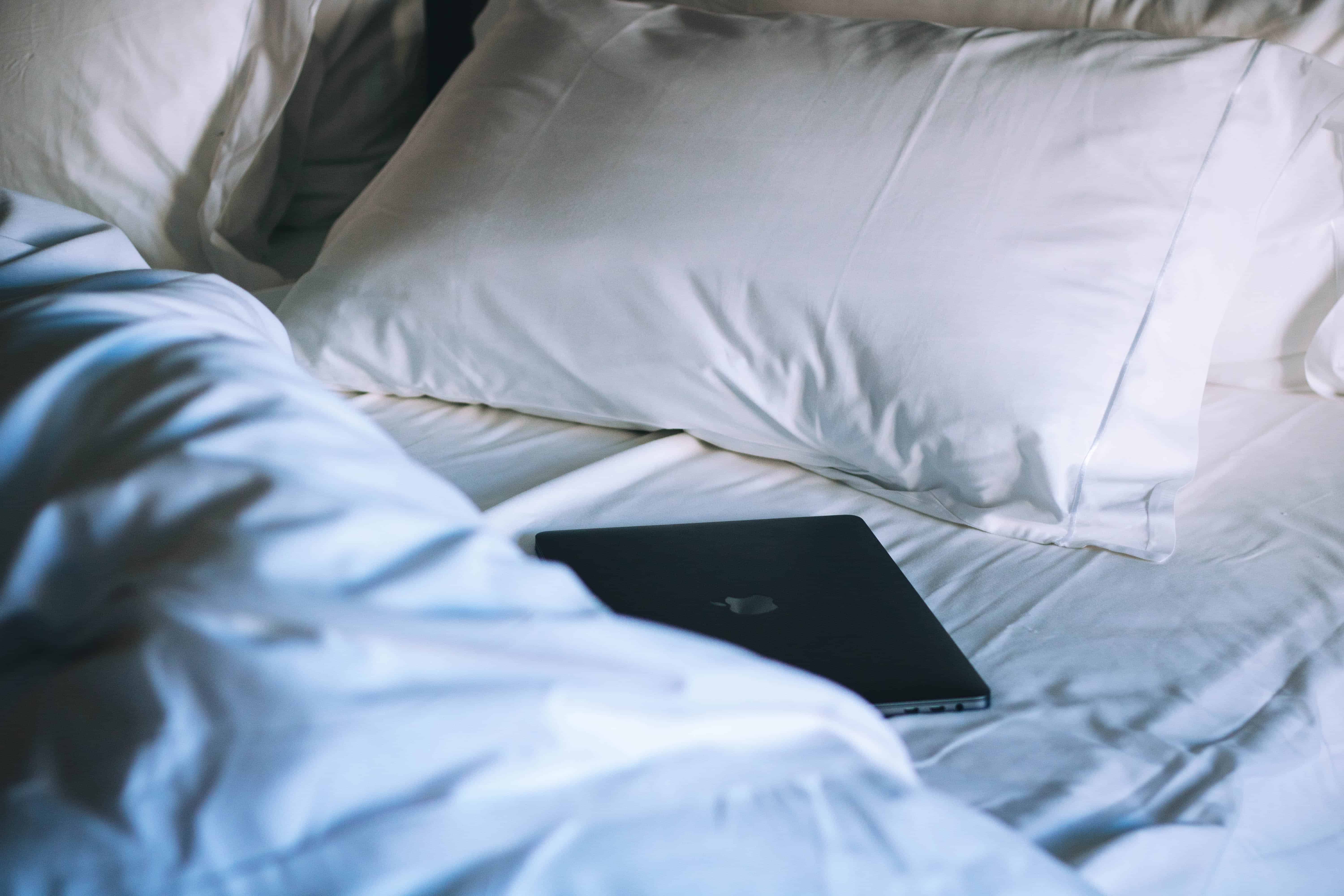 Dorm Room Electronics Checklist
Laptop
Mouse
Portable Speakers
Smartphone
Noise Canceling Headphones
Printer
Television
Gaming Console
Power Strips
USB Stick / Flash Drive / Memory Cards
Spare Phone Charger
Other Helpful Items for a Dorm Room
Not everything your student needs fits easily into a category, so those will be covered here. Items like door hangers and sticky hooks for walls can provide your student with additional storage or display options in their dorm room, all without having to damage wall surfaces.
Desktop picture frames can also help brighten up their space and give them a place to keep photos of friends and family members, and a digital picture frame can let them display multiple photos all from a single spot.
Your student is also going to need a supply of bathroom items and a method for carrying them to and from the restrooms. A nice shower caddy filled with their favorite shampoo, conditioner, body wash, and other items can help them have a relaxing experience in an easy to transport package.
Also, make sure they have a strong laundry hamper with them so they can bring their dirty clothes from the dorm room and to the community laundry space. Otherwise, their only option may be to use a pillowcase. And make sure they have hangers if they have a traditional closet, giving them the opportunity to hang their clothes.
Dorm Room Miscellaneous Checklist
Hangers
Sticky Hooks
Digital Picture Frame
Shower Caddy
Laundry Hamper
Towels
Hair Dryer / Straightener / Curling Iron
Sewing Kit
Dry Erase Board
Tool Box with Basic Tools
Mini Vacuum
Desk Fan
Flashlight
First Aid Kit
Cleaning Supplies
Umbrella
College Apartment Checklist
While all of the items in the college dorm checklist are great for college apartments too, if your student is living off-campus, there are a few more things that they'll need to bring along.
Precisely what your student needs depends on whether the apartment is furnished or unfurnished. With a furnished college apartment, basic furniture is provided. They may also have access to some small kitchen appliances, though this isn't as common.
Regardless of the arrangement, your student can use the college apartment checklist below to make sure all of their bases are covered. If the items are provided with the apartment, then purchasing them won't be required. Instead, your student can just mark them off as a tracking mechanism.
Bed
Chair / Loveseat / Sofa
Side Tables / Coffee Table
Dining Table and Chairs or TV Trays
Pots and Pans
Baking Sheets / Casserole Dishes
Coffee Pot
Desk and Chair
Bath Mat
Shower Curtain and Hooks
College School Supplies Checklist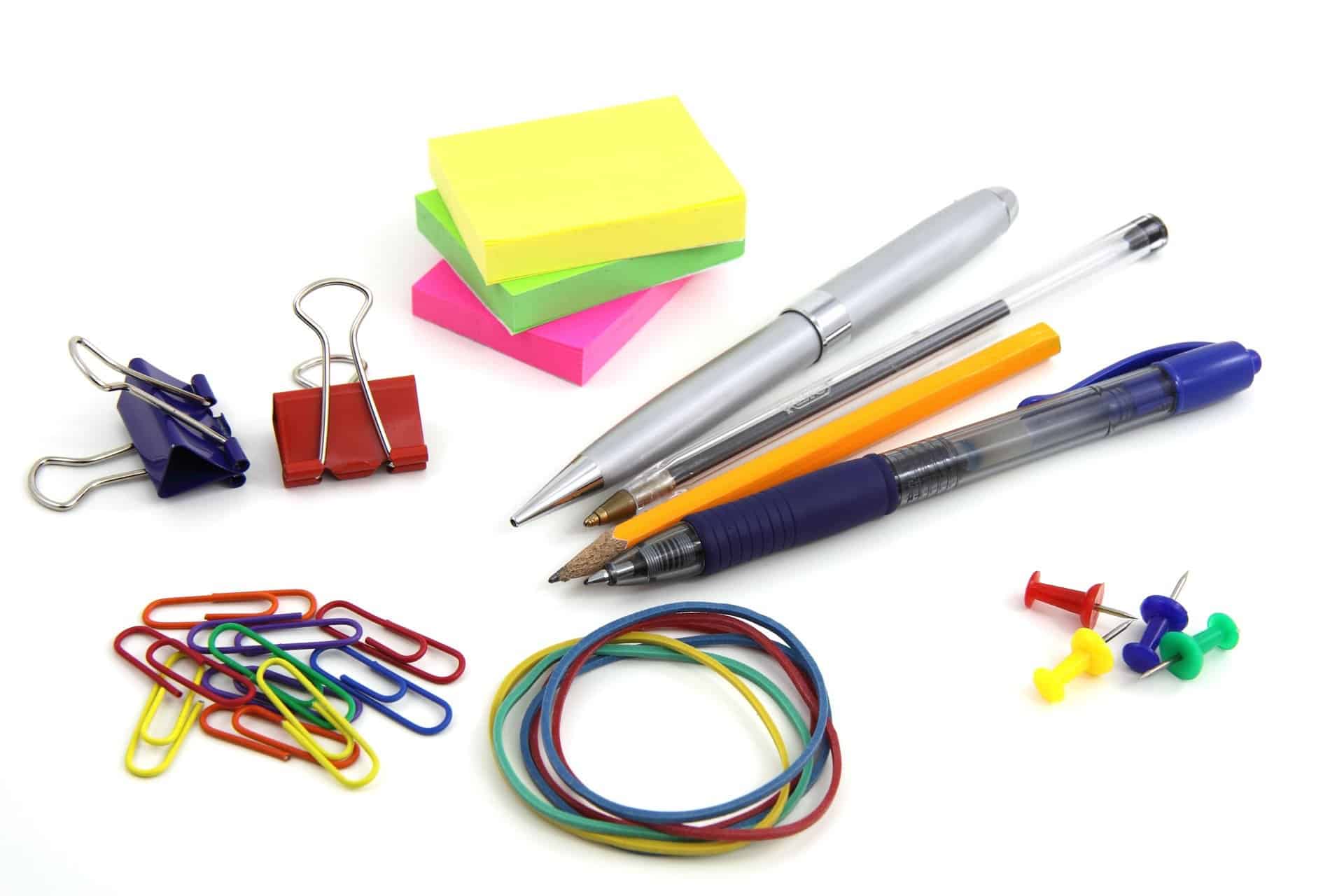 While each student may need different college school supplies depending on their course load, certain items are essential for nearly everyone. Here's a quick college school supplies checklist that covers the essentials:
Binders / Folders
Notebooks
Pens / Pencils
Ruler
Highlighters
Audio Recorder (or Audio Recording App)
Backpack / Messenger Bag
White-Out
Sticky Notes / Sticky Tabs
Scissors
Stapler and Staples
Paper Clips / Binder Clips
Rubber Bands
3 x 5 Index Cards
Tape
College Moving Checklist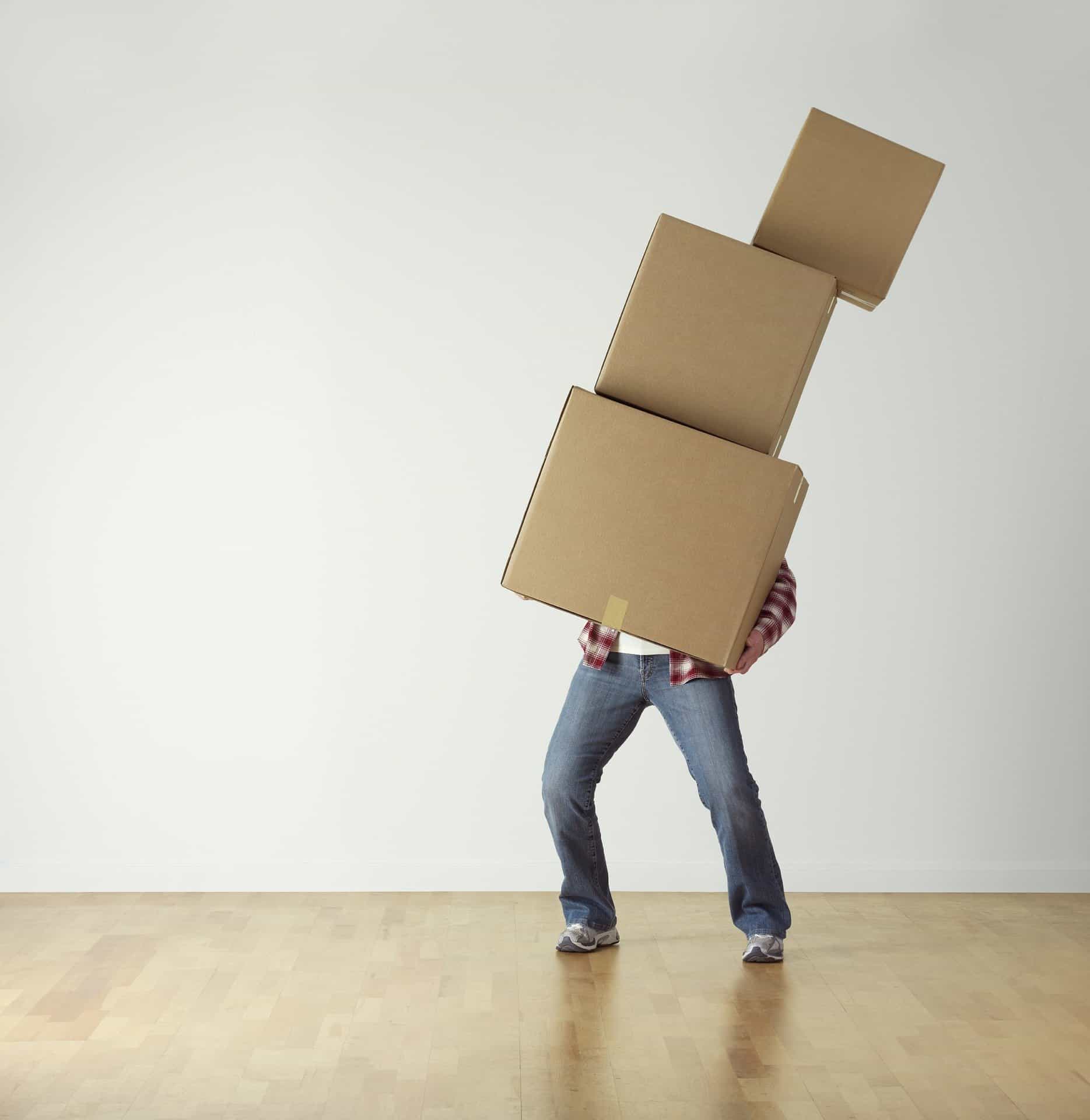 Once your student has everything they need to take with their to their college dorm room or apartment, they need to be able to get that stuff to their new, temporary home. Packing for a move can be daunting. But, with the right supplies, it is much easier to handle.
Here is a quick college moving checklist featuring all of the essential moving supplies your student will need:
Cardboard Boxes / Plastic Bins (various sizes)
Packing Tape
Permanent Markers or Sticker Labels (for labeling boxes)
Colored Dot Stickers (for color coding rooms or categories)
Bubble Wrap / Packing Materials
Scissors / Box Cutter
As your student packs, make sure they are realistic about what will and won't fit into their dorm room or college apartment. When in doubt, err on the side of caution and scale back. If it turns out their dorm room or apartment is bigger than they pictured, you can always mail additional items to them once they settle into the space.
If your student is trying to figure out how to pay for college tuition and other educational expenses, scholarships can make it easier. If you and your student want to learn more about how scholarships can help them graduate debt-free and how to find amazing scholarship opportunities, sign up for our free college scholarship webinar! Take a trip over to http://thescholarshipsystem.com/freewebinar to reserve your spot today.