Updated on July 14th, 2022
What not to bring to college; it's a surprisingly complex topic. Whether it's determining how to not pack too much for college or which items aren't allowed, many students struggle.

Luckily, some norms and strategies can make figuring it out easier. If your student is building their college dorm checklist and they aren't sure about what not to bring to a college dorm, here's what they need to know.
What Not to Bring to College: 12 Things You Don't Need
1. Unnecessary Debt
While debt isn't something students technically "pack," it's something they may be carrying with them. Many college students go into debt to pay for college, and student loans, credit cards, and similar burdens can stick with them for years, if not decades.
If your student wants to set themselves up for future financial success, avoiding unnecessary debt is a must. Along with learning how to set up a dorm room on a budget, allowing them to save some money, it's wise to learn about various financial aid options.
Scholarships are excellent opportunities for students who want to graduate debt-free. Unlike loans and credit cards, scholarships don't have to be paid back. Plus, many can be used to cover a wide range of expenses, not just tuition, and there is a slew of awards available.
If your student wants to graduate debt-free, scholarships could be the key. If you and your student want to learn more about college scholarships, sign up for our free college scholarship webinar! Take a trip over to http://thescholarshipsystem.com/freewebinar to reserve your spot today.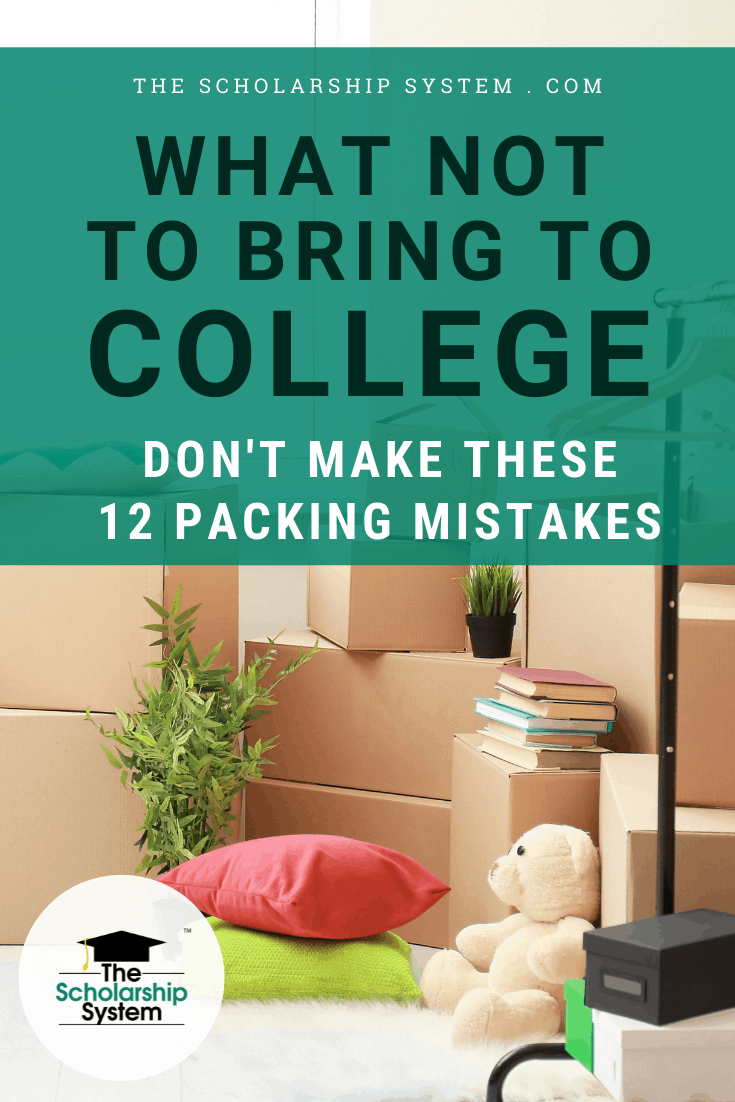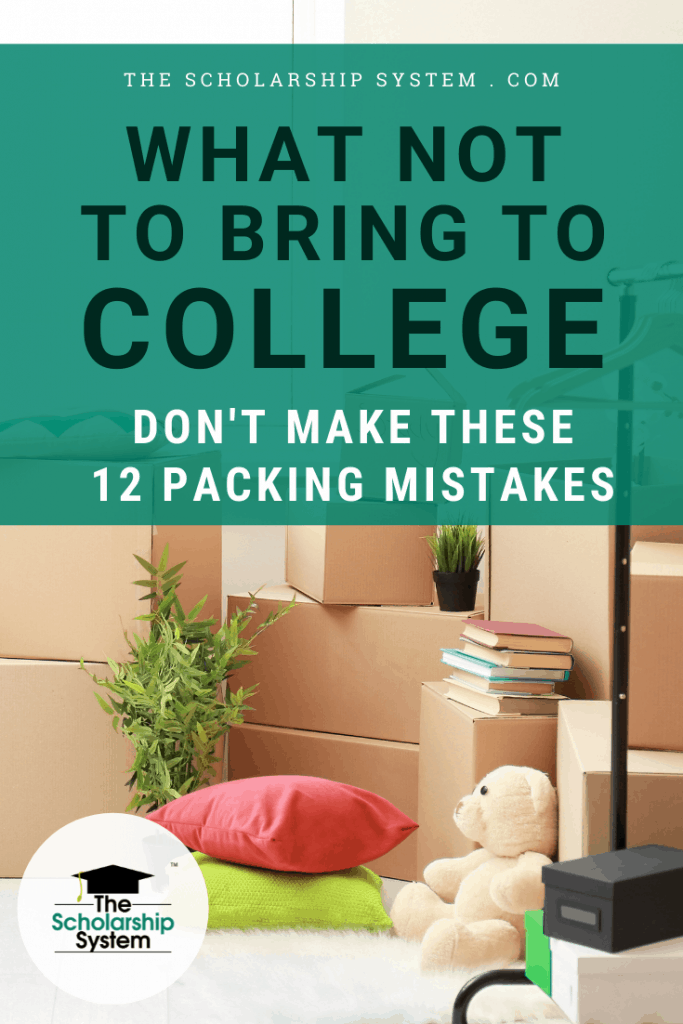 2. Furniture
In most cases, a dorm room already has all of the basic furniture a student needs. There will be a bed, desk, and chair at a minimum. There's usually a dresser or wardrobe, too, unless the closet has built-in drawers or shelves.
While bringing a favorite chair, a bedside table, or similar items might seem like a good idea at first, there usually isn't enough space available. Even if the furniture fits, you end up with little space to walk, making the room feel unnecessarily cramped.
Plus, removing issued furniture from the room typically isn't allowed. That means students can't toss the provided desk chair in storage to create space for their gaming chair, for example.
Usually, it's best to rely solely on the dorm room furniture. That way, the room won't feel overrun with stuff.
3. Certain Kitchen Appliances
Dorms have strict rules in place for kitchen appliances. Usually, anything that could be a fire hazard is prohibited. This includes items like hot plates, toasters, panini makers, toaster ovens, and indoor grills, for example.
Before your student plans on bringing any kitchen appliances, they need to review the rules for the dorm. That way, they can make sure anything they're considering isn't on the school's official "what not to pack for college" list.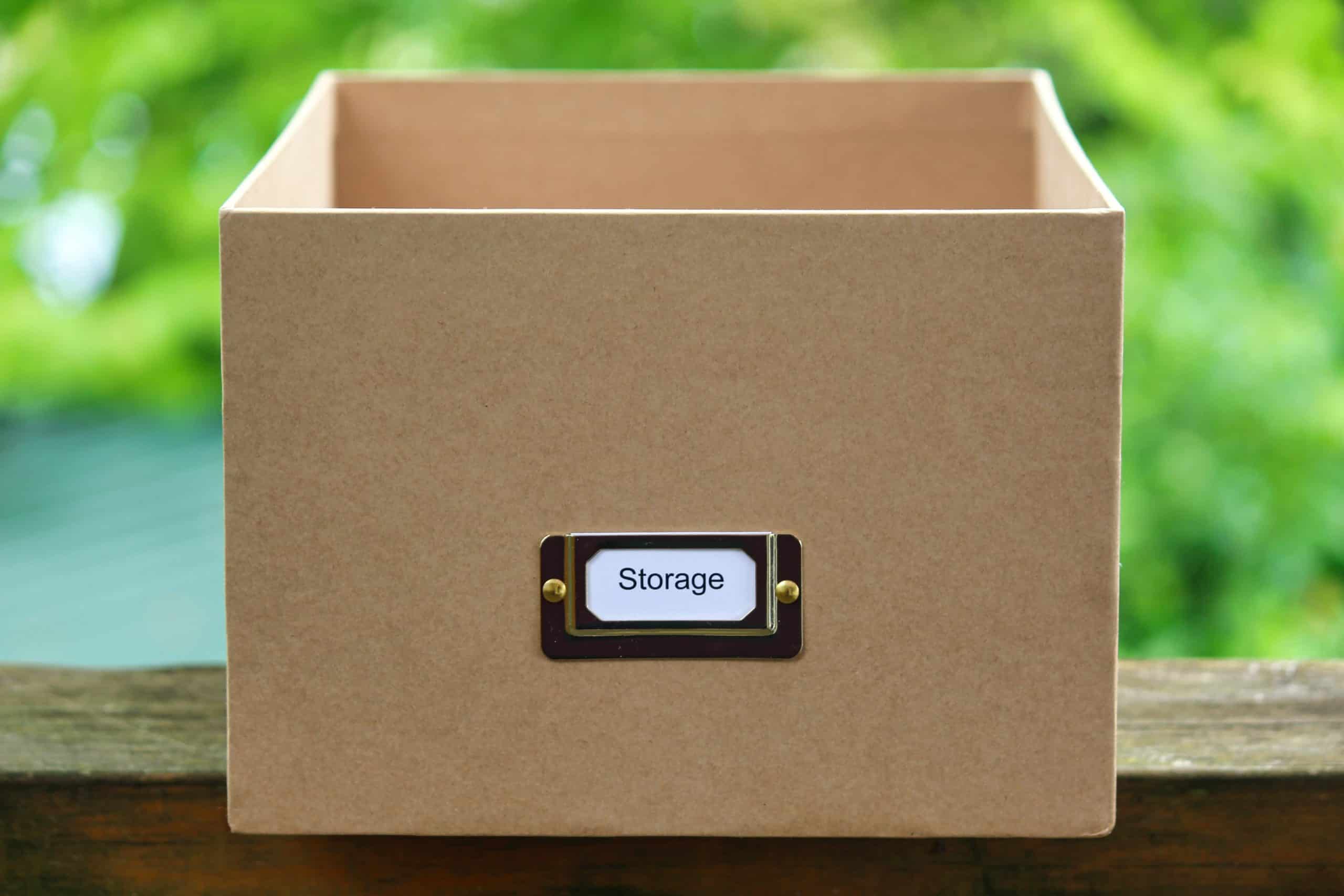 4. Space Heaters and Electric Blankets
If your student likes to stay warm and cozy, they may think that bringing a space heater or electric blanket with them to college is a good idea. The issue is, these are also items that are usually banned.
Both space heaters and electric blankets are usually considered fire hazards. Since colleges need to ensure that all residents remain safe, they typically prohibit anything that introduces unnecessary risk, so it's better if your student puts these on their "what not to bring to college" list.
5. Candles and Incense
As some of the items above, candles and incense are fire hazards, so they are typically banned. Plus, since they can create smoke, they may set off the smoke detectors in the building during regular use, causing unnecessary evacuations.
If your student is looking for an alternative, some colleges allow wax warmers or oil diffusers. However, your student may want to bypass these, especially if they share a room with another student.
Many people have scent allergies or sensitivities, so distributing scents throughout the room could harm another student. Plus, even if those aren't issues, not everyone enjoys the same aromas. As a result, it may be better to skip scented items altogether.
6. Printers
While it may seem like having a printer in the room is handy, it's usually unnecessary. Colleges provide students with printing resources. And some schools even wrap the fee for these services into the cost of attendance, so your student may be paying for it anyway.
Plus, printers aren't always convenient. Ink can be expensive and, with some models, if one color isn't working, the machine won't print at all, even if that color isn't needed.
Usually, using on-campus printing centers is the best bet. If your student was thinking about bringing a printer, they might be better off skipping it.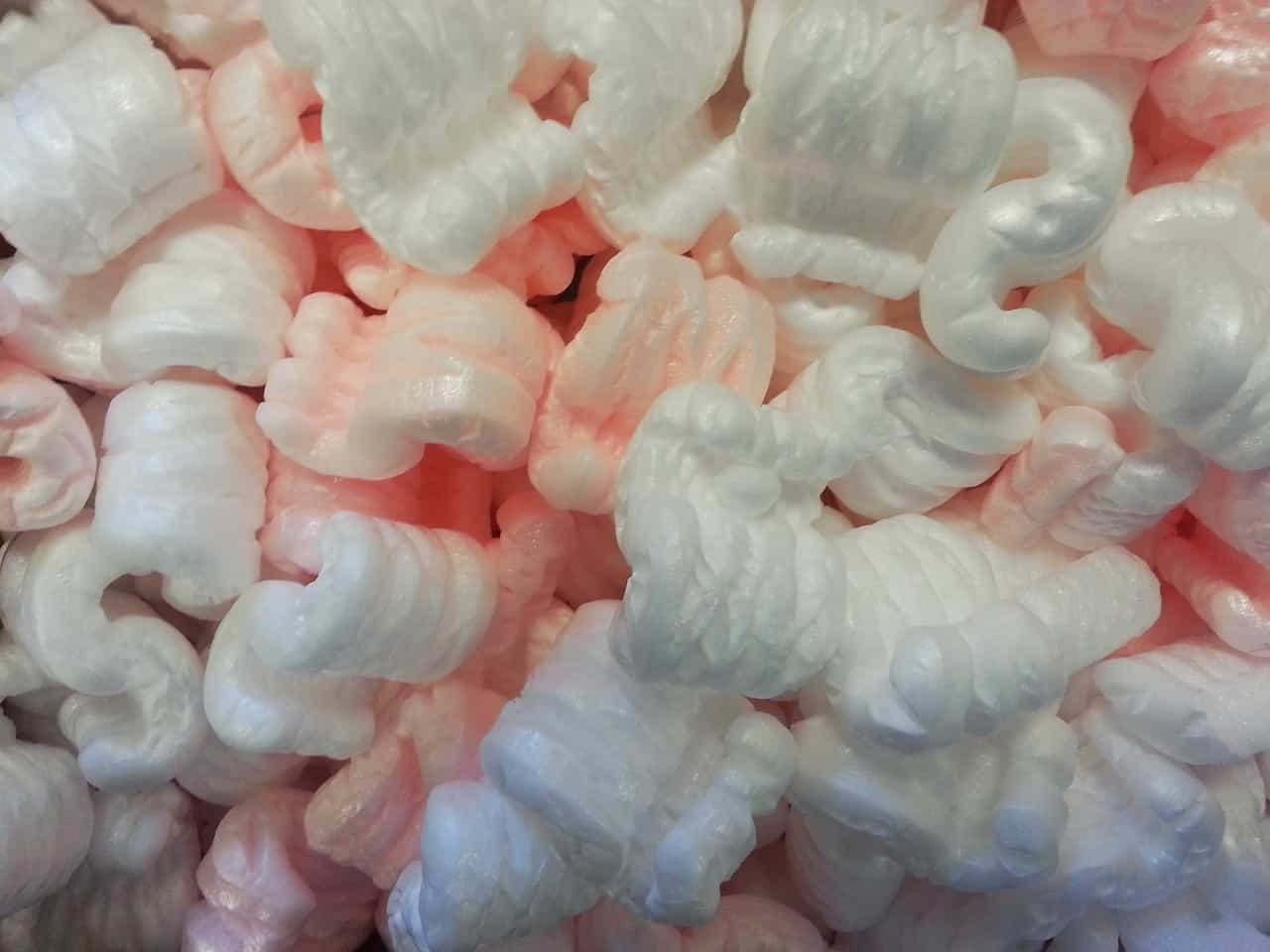 7. Too Much Clothing
When it comes to how many clothes to pack for college, it's usually best to avoid overpacking. Dorms typically have limited dresser and closet space, so students only have so much room for clothing in the first place.
Ideally, your student should focus on flexible clothing items that create mix-and-match opportunities for a wider range of outfits. Using a layering approach can also be a smart move, as it makes their outfits adaptable to changing weather conditions.
If your student plans to come home during breaks or holidays, they can leave off-season clothing behind. Then, during a break, they can switch out some of their current wardrobes for the items they'll need for the change of season.
8. Knick-Knacks or Tchotchkes
Personalizing a dorm room can be a great time. However, your student shouldn't cover every inch of usable surfaces with knick-knacks and tchotchkes. If they do, they may not have enough space for studying or completing assignments, or the clutter may make a small dorm feel even smaller.
If your student wants to bring an item or two to make the room feel more like home. That's fine. However, they should limit it to just a couple to avoid unnecessary clutter.
9. Too Many Dress Shoes
While having a pair of dress shoes or heels isn't a bad idea, as it gives your student a chance to dress up when needed, anything beyond that may be excessive. When they attend classes, comfort is going to be important. As a result, the odds are high that they'll default to other kinds of footwear.
Since storage space is limited, pairing down on dress shoes is a smart move. Keep it to just a pair or two, focusing on neutral colors that work well for a range of occasions.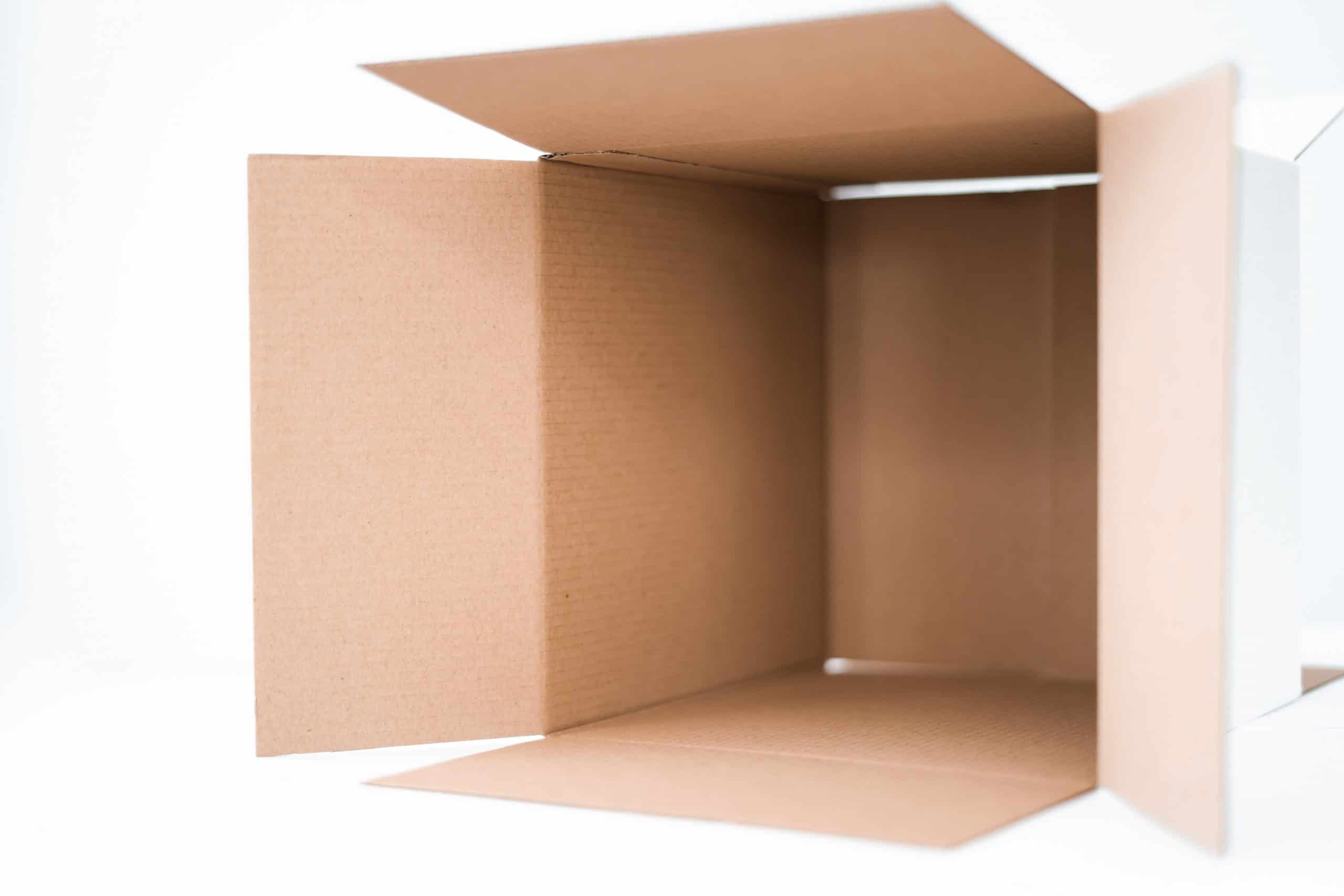 10. More Than Two Sets of Sheets and Towels
When it comes to sheets and towels, having a backup set is a good idea. Material can get damaged, and access to the laundry room may be limited on occasion.
However, when it comes to what not to bring to college, anything more than two sets of sheets and towels should be on that list. The odds of needing more than that at any specific point in time are limited. Plus, if one set gets damaged, your student can use the backups until a replacement arrives, so they'll be covered.
11. Large Suitcases
While a large suitcase might seem like an easy way to bring items into a dorm room, after that, it's just in the way. Big luggage takes up a lot of room, lessening the amount of storage space your student can access.
Generally, it's better to use boxes. If you go with cardboard, they can be broken down and stored flat.
Collapsible bins are the same way. They can also be reused for quite a while and may work as a storage solution under the bed, giving your student more places to keep items they needed to bring.
12. Duplicates of Sharable Items
In most cases, your student will have a chance to speak with their future roommate before move-in day. If that's the case, they may want to discuss sharable items in advance. That way, there aren't unnecessary duplicates taking up space.
Some items that may be sharable include:
Mini Fridges
Microwaves
Full-Length Mirrors
And More
If your student and roommate are comfortable sharing certain items, then that can reduce how much each of them needs to bring to college. Plus, it frees up space in the room, making the dorm more comfortable.
If your student wants to graduate debt-free, scholarships could be the key. If you and your student want to learn more about college scholarships, sign up for our free college scholarship webinar! Take a trip over to http://thescholarshipsystem.com/freewebinar to reserve your spot today.