Updated on July 14th, 2022
If attending college in Virginia is your student's goal, they certainly aren't alone. There are many exceptional Virginia colleges and universities. Plus, the state has an intriguing history, lovely landscape, and plenty more to offer.
But choosing one of the best colleges in Virginia isn't easy. Additionally, figuring out how to pay for school is always a challenge.
If your student plans to attend college in Virginia, scholarships could be their key to affordable education. If you and your student want to learn more about Virginia college scholarships, sign up for our free college scholarship webinar! Take a trip over to http://thescholarshipsystem.com/freewebinar to reserve your spot today.

Luckily, by learning more about what it means to live in the state, your student can make their dream of attending one of the best colleges or universities in Virginia a reality. Here's what your student needs to know about attending college in Virginia.
About Virginia
Virginia has a unique and highly varied landscape. Virginia has a bit of everything, from beautiful beaches along the Atlantic to tall mountain peaks and dense forests to lush valleys. Plus, the state is brimming with bustling cities, charming towns, and historic areas, creating opportunities for fun, entertainment, shopping, dining, and more.
When it comes to weather, there are a few regions in Virginia. However, the bulk of the state is considered subtropical and is known for some humidity.
For temperatures, average highs near 86°F in the summer are the norm, though southern and eastern sections commonly reach 95°F or higher. During the winter, lows can get near 26°F, and snowfall is typical during the colder months.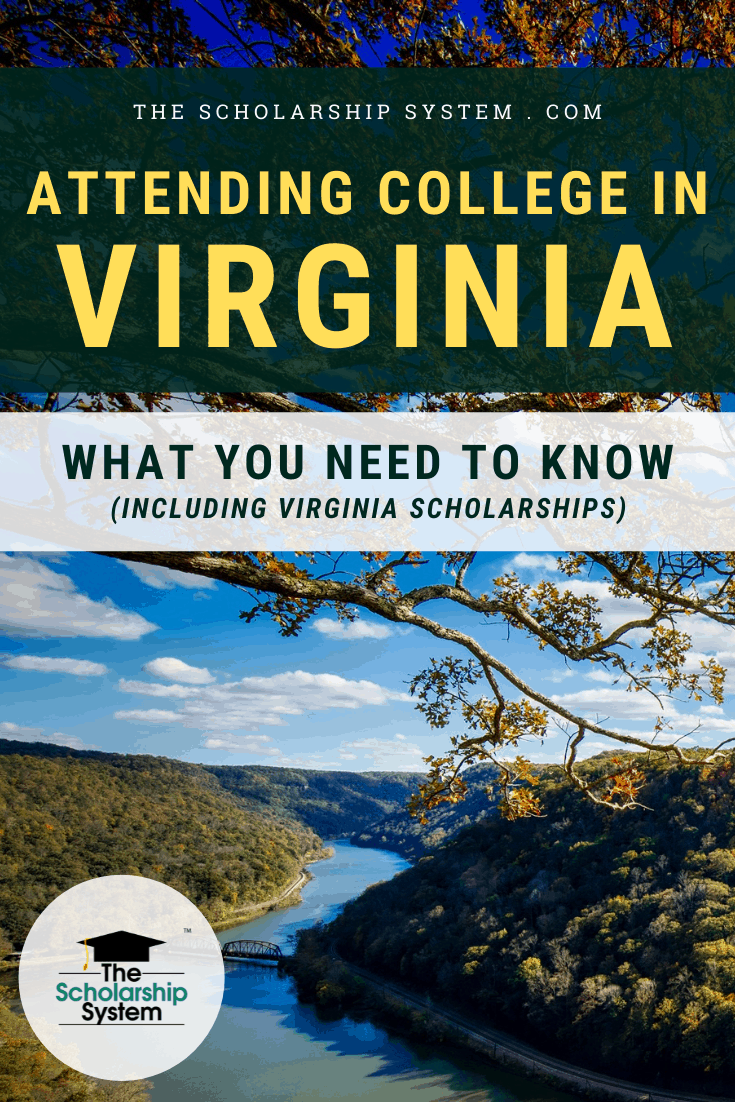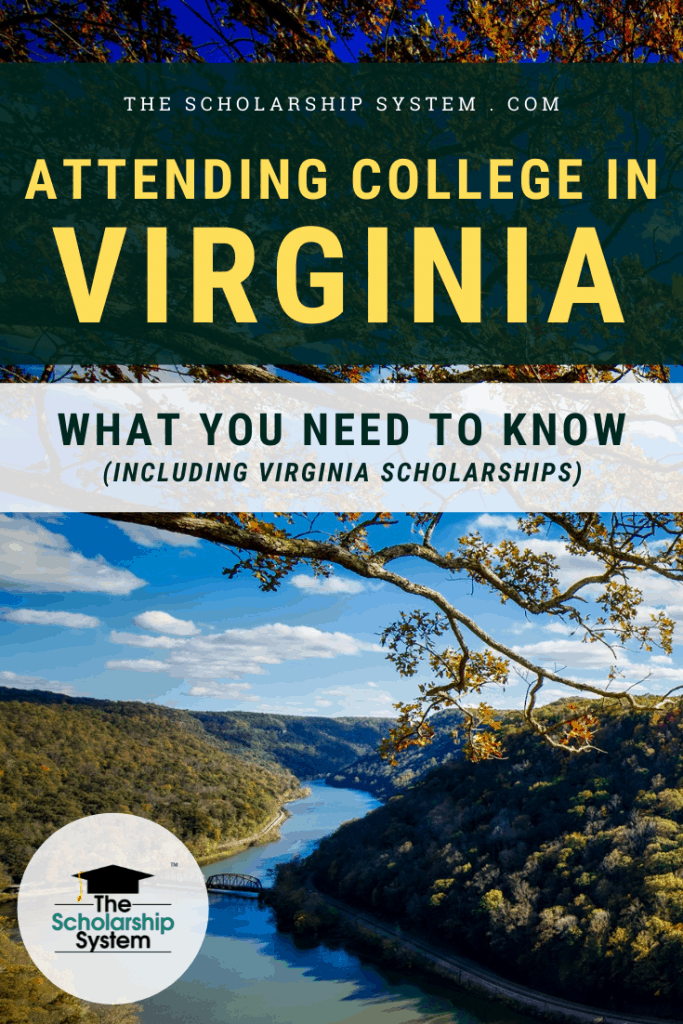 College and Universities in Virginia
In Virginia, you can find around 167 colleges and universities, including a broad selection of two- and four-year institutions. That gives students plenty of choices, allowing them to choose an institution that best meets their needs.
As with every college search, choosing the best colleges and universities in VA isn't always easy. There are simply too many schools available, so researching them all isn't a simple undertaking.
Luckily, students can start narrowing down the list in a few different ways. If your student isn't sure where to begin, here are some points worth considering.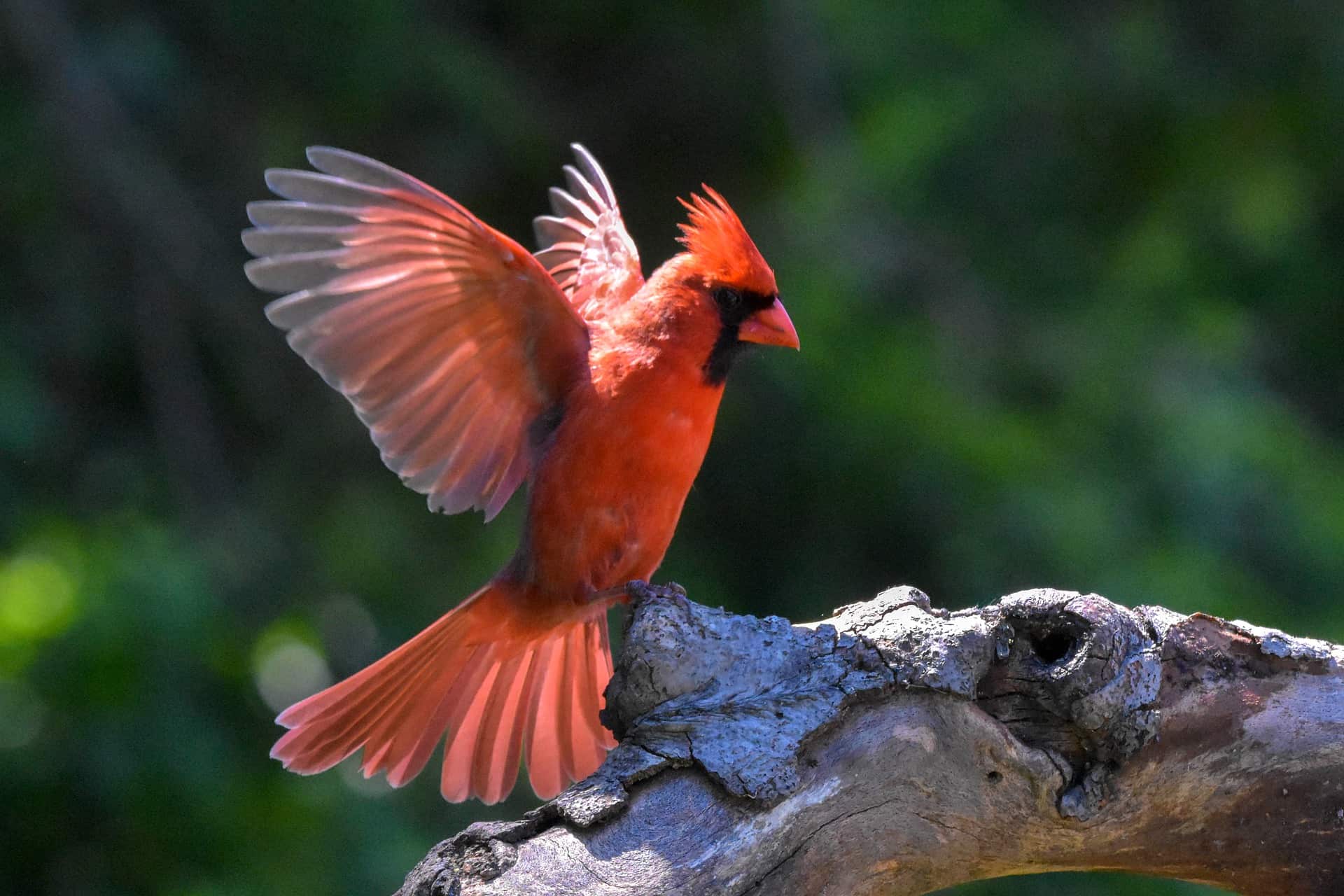 College Towns in Virginia
While any city with a school in it could be considered a "college town," there is usually more to it than that. College towns typically have a youthful feel, as well as plenty of amenities that younger adults appreciate.
If your student isn't sure how to begin their college search, focusing on college towns could be a great way to go. It will limit their list while encompassing a good selection of colleges and universities in Virginia.
Here is a list of Virginia college towns:
Alexandria
Blacksburg
Charlottesville
Harrisonburg
Lynchburg
Norfolk
Radford
Virginia Beach
Williamsburg
Every one of those college towns is worth considering. However, that doesn't mean students can't explore other options. For example, Richmond – the state's capital – has some great schools and could be right for your student; it just doesn't fully fit the "college town" bill.
Major Virginia Colleges and Universities
With more than 150 Virginia colleges and universities to pick from, students can't usually look at every single one. Sometimes, it's easier to start with the major schools in the state, using them to help your student figure out what does and doesn't potentially fit.
Every school brings something unique to the table. Whether it's standout academic programs, leading sports teams, or an exceptional culture, these features can set one school apart from another for your student.
If your student is trying to decide where to send their Common App or application, here are some of the major colleges and universities in Virginia that are worth taking a look at:
As with the cities, these are just some of the schools Virginia has to offer. Your student can use them as a starting point but should also explore other options if they discover a college that may be a better fit.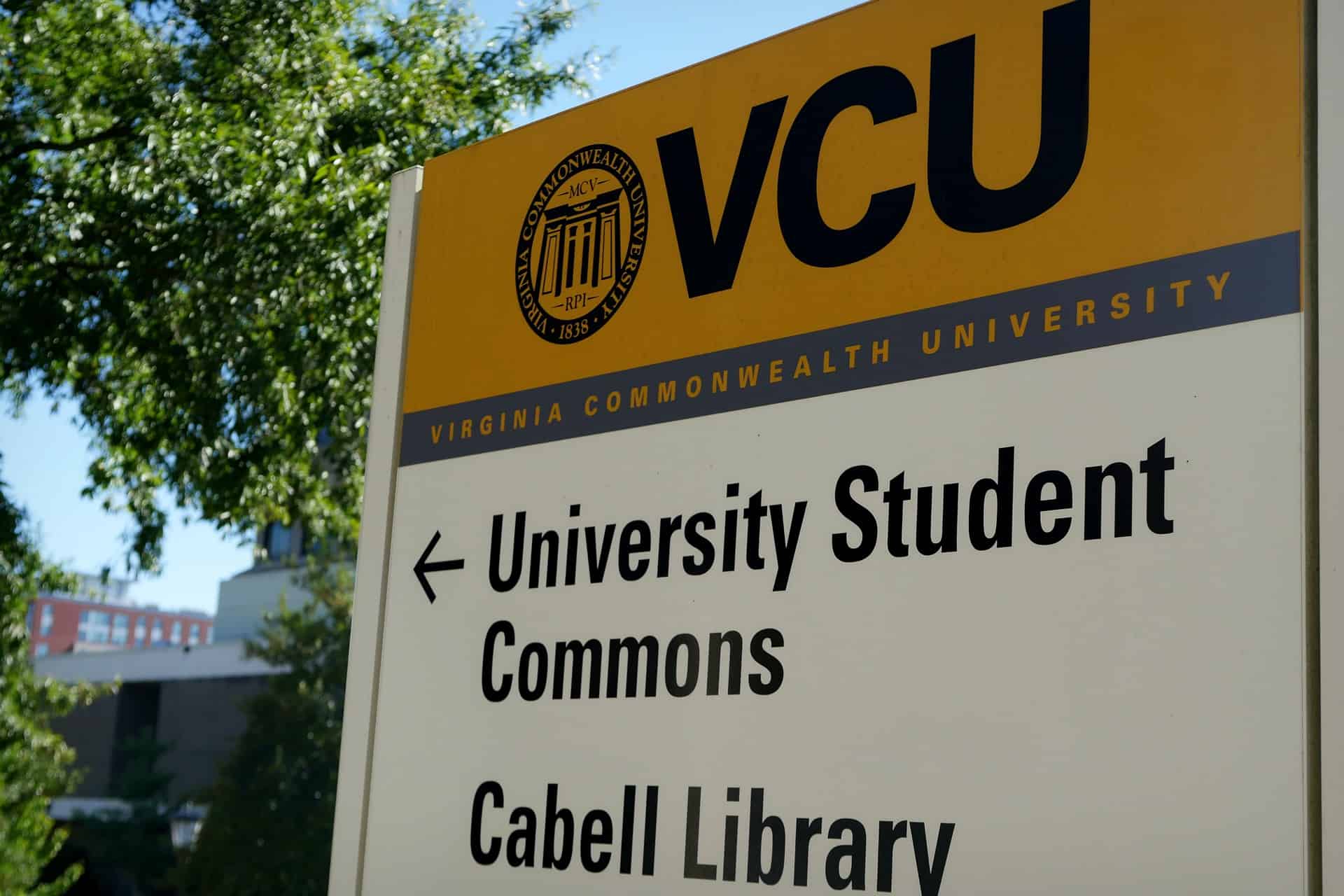 Virginia Financial Aid
For most students, financial aid is essential if they are going to pay for college. Tuition, room, board, and other costs add up fast, and financial aid ensures students don't have to pay them all out of pocket.
Luckily, Virginia scholarships and grants can make a major difference. However, not all students will qualify.
In many cases, state-based aid requires a student to be a Virginia resident. Simply attending school there isn't enough to establish residency. Instead, your student has to live in the state and establish a domicile for at least 12 months to become a resident, as well as have an intention to stay for a reason other than attending classes.
Now, that isn't always the case, as scholarships and grants do have the ability to set their own requirements. Additionally, there are plenty of other scholarship options that don't depend on residency. For instance, HBCU scholarships might work for any qualifying HBCU student, such as those attending Virginia State University, and residency isn't typically a factor.
Your student should spend time researching all of their college grant and scholarship options. That way, they can seize as many opportunities as possible, increasing the odds they'll graduate debt-free.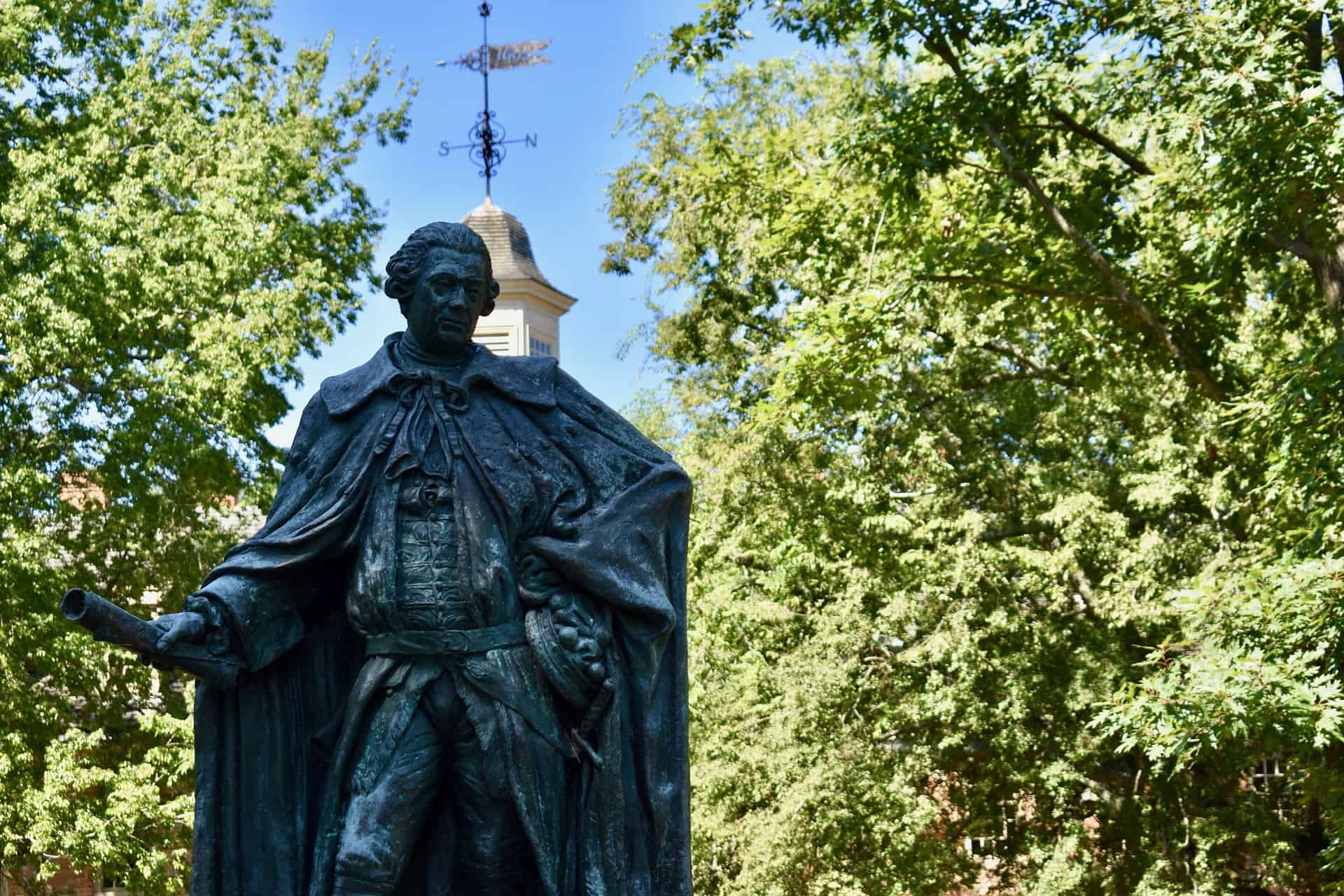 Virginia College Grants
Virginia grants for college work a lot like the federal Pell Grant, but they are offered at the state or municipal level instead of a federal one. In many cases, residency is essential. There can also be additional requirements.
If your student is searching for Virginia college grants, here are some to check out:
Virginia Scholarships
College scholarships in Virginia can also be an excellent way to pay for college.
It's important to note that the list above doesn't include institutional scholarships. Most colleges and universities have their own awards, and they are usually listed in the financial aid area of the website or on program-specific pages. So, if your student is looking for University of Virginia scholarships or Virginia Tech scholarships, for example, they should head to the school's website for more information.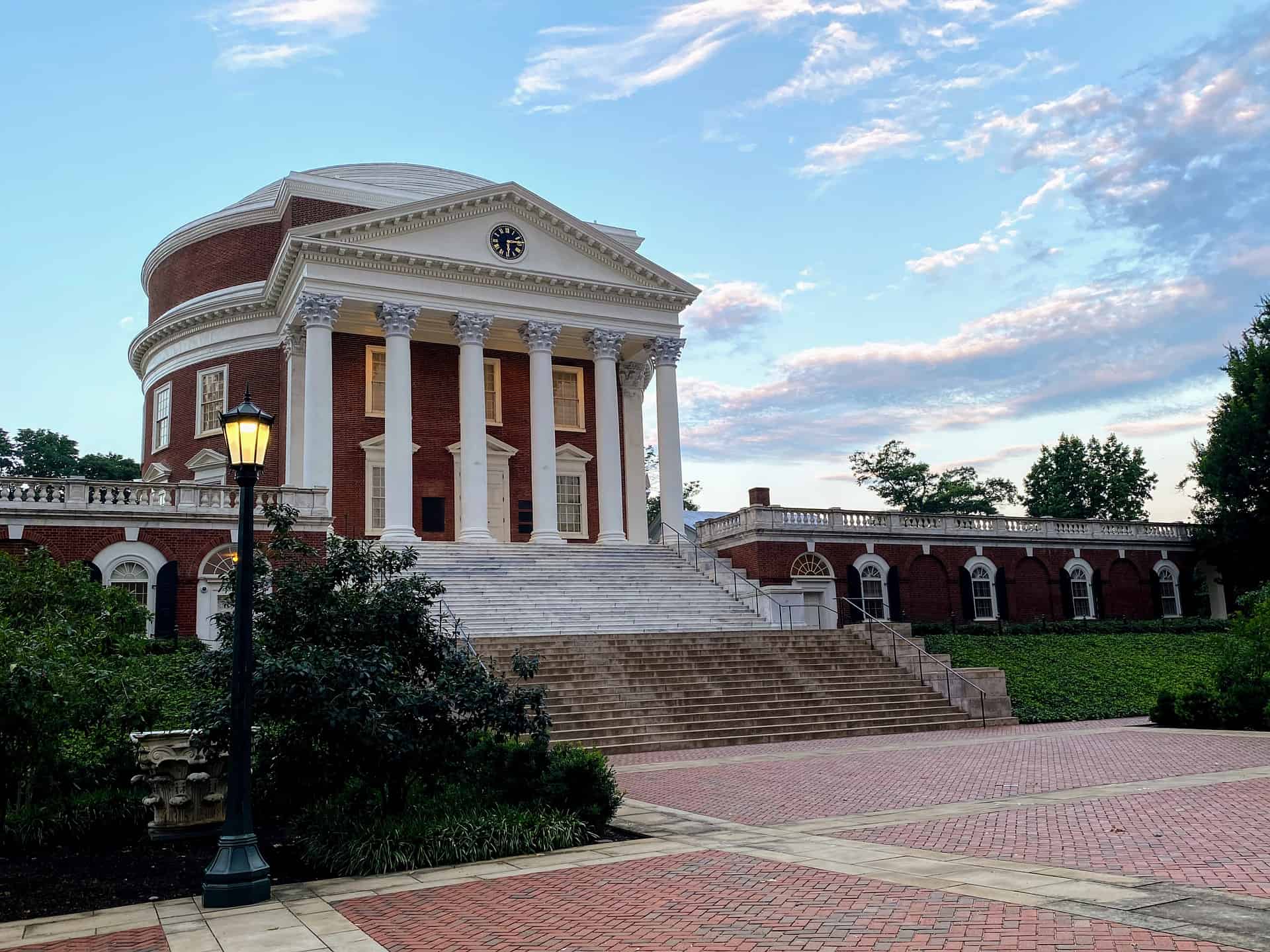 Living and Getting Around in Virginia
Knowing how to live and get around in Virginia is crucial for students. It ensures they can become comfortable in their new home, travel when needed, and prepare for their upcoming change of scenery. If your student wants to be ready, here are a few key areas to examine.
Housing in Virginia
In Virginia, housing can be a little pricy. The average home value is $328,640, which is far above the national average of $293,349.
When it comes to renting, the fair market value for a one-bedroom apartment is $1,052 per month, with a two-bedroom apartment at $1,229 per month. However, those are averages, and some cities will come with higher price tags.
In some cases, students may find that living in a dorm is a more affordable option. Others may be comfortable with the housing costs if they get a roommate. In either case, by knowing the numbers, your student can plan more effectively.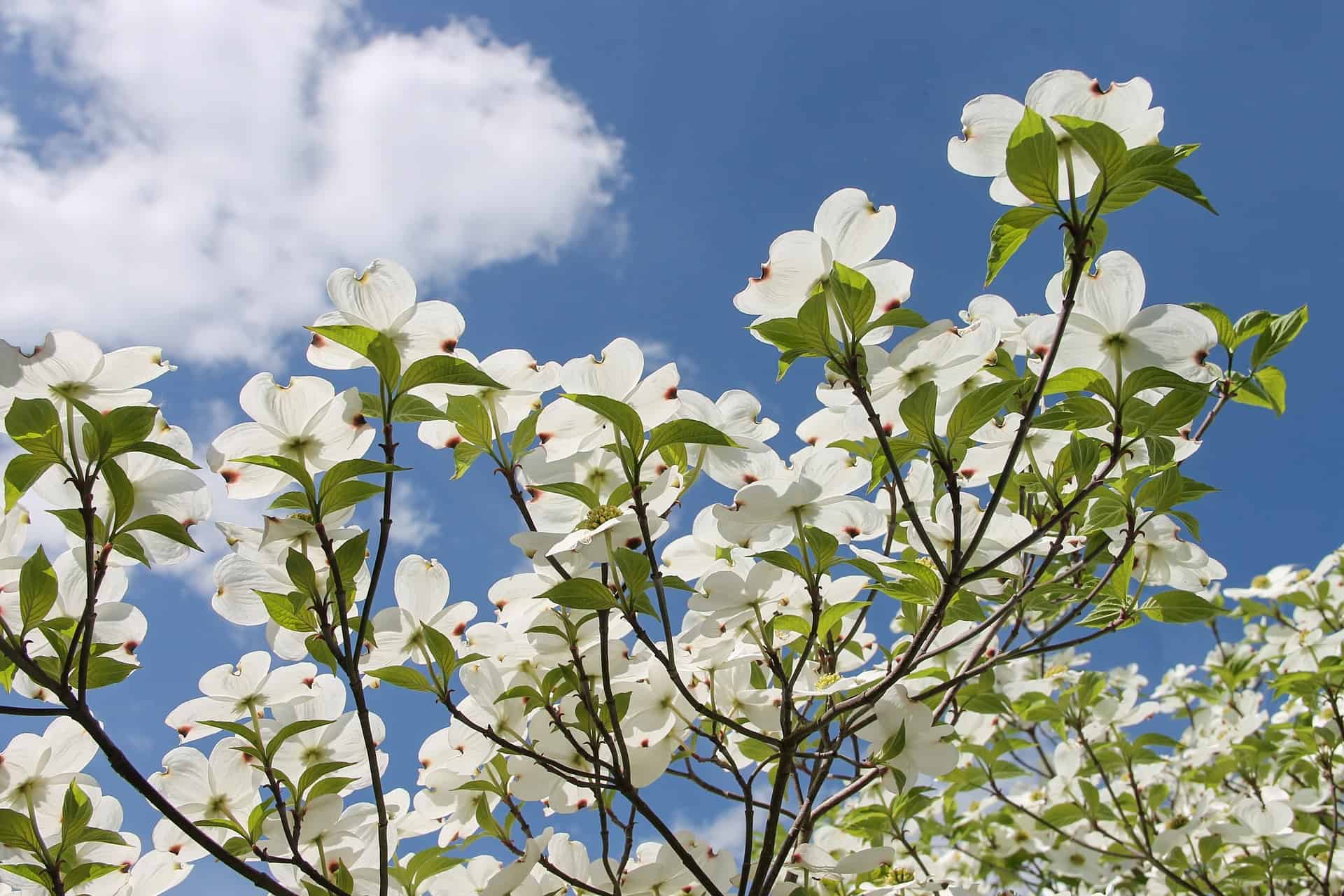 Transportation Options
Typically, students can get around in Virginia relatively easily. Additionally, heading to other cities is usually a breeze, thanks to all of the transportation options.
Around town, students can usually make use of public buses, rideshares, and similar forms of transit. If they want to head to a different city or state, airports and train stations can help them do just that.
Here is a list of major Virginia airports:
Amtrak service is also available in Virginia. Some of the major routes in the state include:
Washington, DC to Roanoke Route 46 (RNK)
Washington, DC to Newport News Route 47 (NPN) via Richmond Staples Mill and Main Street Station
Washington, DC to Norfolk Route 50 (NFK) via Richmond Staples Mill Station
Washington, DC to Richmond Staples Mill Route 51 (RVR)
It's also possible to connect to routes that head to other states, giving students even more options. For example, these Amtrak routes are all reasonably easy to access:
Acela Express (East coast)
Capitol Limited (Midwest)
Cardinal (Midwest)
Carolinian (South)
Crescent (South)
Northeast Regional (East coast)
Palmetto (South)
Silver Meteor (South)
Silver Star (South)
Vermonter (Northeast)
Things to Do in Virginia
When it comes to things to do, Virginia has plenty of options. Outdoorsy students would likely appreciate a trip to Shenandoah National Park or Luray Caverns. Nothing beats a visit to the Virginia Aquarium & Marine Center or the Virginia Living Museum for students who love animals.
History buffs might want to head to Colonial Williamsburg or Jamestown. There are also National Battlefields, as well as a Black History Trail that can help students explore the state's history.
Virginia also has amusement parks. Busch Gardens Williamsburg, Water Country USA, and Kings Dominion can all be great options for some fun.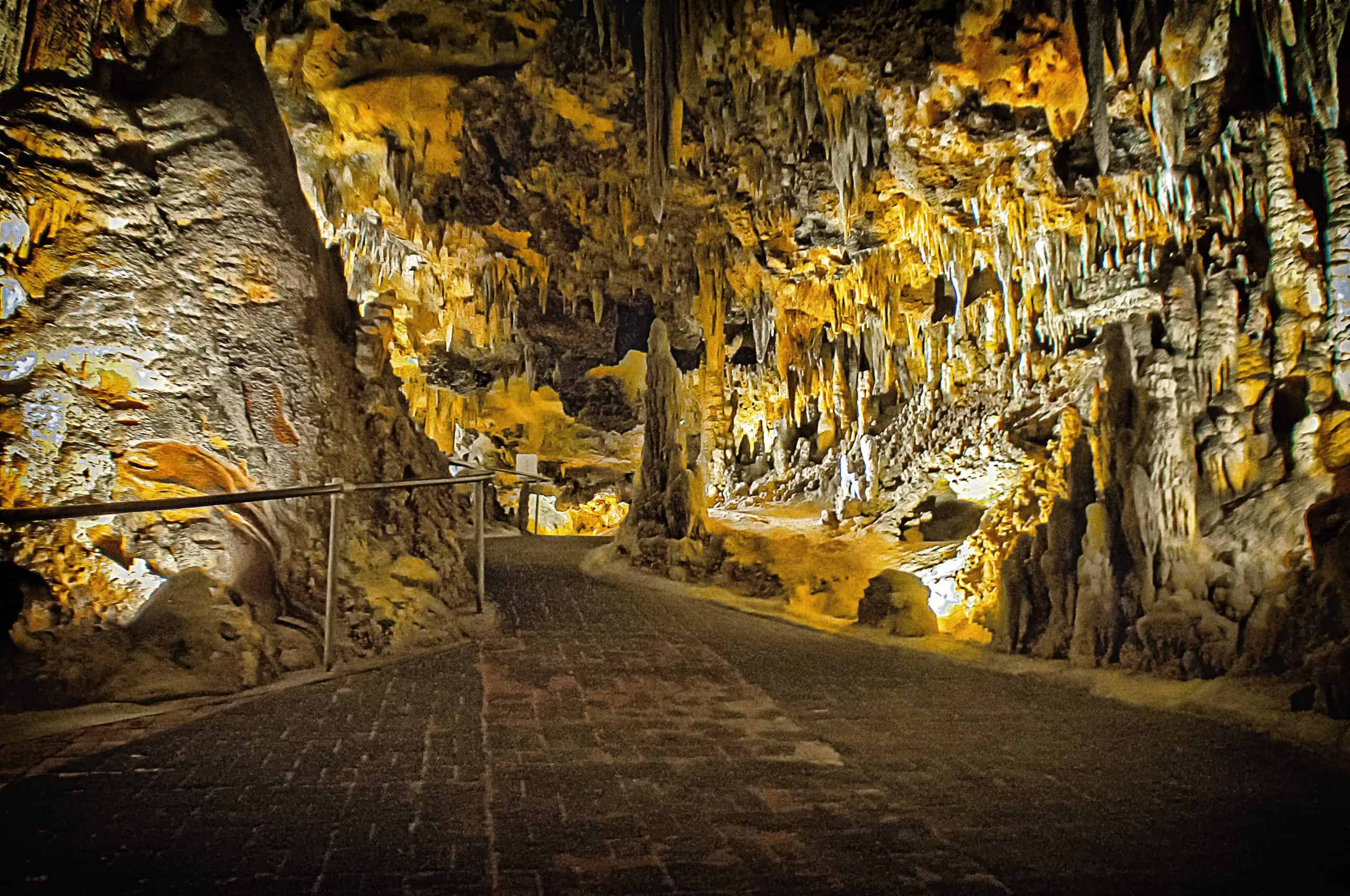 Making Money in Virginia
Many students need to work while in school to pay for various expenses. That's why it's important for students to learn a little about making money in Virginia. That way, they can be prepared.
Minimum Wage
The minimum wage in Virginia is $9.50 per hour until January 1, 2022. After that, it will shift up to $11.00 per hour until 2023 and then up to $12.00 per hour until 2025.
There are a few more adjustments, causing the minimum wage to eventually reach $15.00 per hour on January 1, 2026. After that, future increases will be passed on several factors, one of which being the Consumer Price Index.
Employment Rates
As of May 2021, the unemployment rate in Virginia was 4.5 percent. That's more than a percentage point under the national average for that time, which was 5.8 percent. Often, this means students should have a pretty easy time finding employment options, particularly if they are flexible about the kind of work involved.
Virginia Key Industries
When it comes to major industries in Virginia, the state is both a technology and manufacturing center. Expanding data centers have increased the presence of tech in Virginia, leading to rises in cloud computing and cybersecurity. Food and beverage processing are well-represented in the state, as well as industrial and building products.
One unique industry is unmanned systems, supported by large flight centers and NASA facilities. There are also federal life sciences research centers, creating opportunities for a wide range of scientific specialties.
If your student plans to attend college in Virginia, scholarships could be the key to affordable education. If you and your student want to learn more about Virginia college scholarships, sign up for our free college scholarship webinar! Take a trip over to http://thescholarshipsystem.com/freewebinar to reserve your spot today.