Updated on January 31st, 2022
When your student attends a scholarship interview, first impressions matter. While we would all like to think a person's mind is the most critical factor, how an individual is dressed makes an impact, so choosing the right scholarship interview outfit is essential.
Figuring out what to wear for a scholarship interview can feel like a challenge, particularly for students who are relatively new to interviewing. With that in mind, here are some tips for choosing the best scholarship interview attire.

If you and your student want to learn more about how to find scholarships, sign up for our free webinar! You'll get a wealth of valuable tips that can make the scholarship process a breeze, ensuring your student has the chance to graduate completely debt-free.
How Do I Choose What to Wear to a Scholarship Interview?
As your student begins searching their closet for a scholarship interview outfit (or heads to the store to buy something new), they should target semi-traditional business attire or the category known as "smart casual." It is one step below highly formal business attire but ensures your student looks appropriate for the occasion.
For example, men should look for a nice pair of dress pants with a button-down shirt (or even a nice turtleneck) and a sports jacket. High-quality dress shoes are also a must and, depending on the shirt, adding a tie can help take the outfit up a notch.
Women can create a similar look, though they may also opt for a professional-looking blouse or sweater. Additionally, a skirt or dress can be appropriate as long as the skirt hits at least the knee.
When it comes to shoes, make sure your student stays away from anything that looks like a sandal. Instead, they should be closed-toe and, if there is a heel, it should be no higher than two to three inches.
Ultimately, a scholarship interview outfit should be a bit conservative. However, that doesn't mean it has to be devoid of personality. While forgoing overly bright colors and dramatic patterns is wise, the entire outfit doesn't have to be black, white, gray, or beige.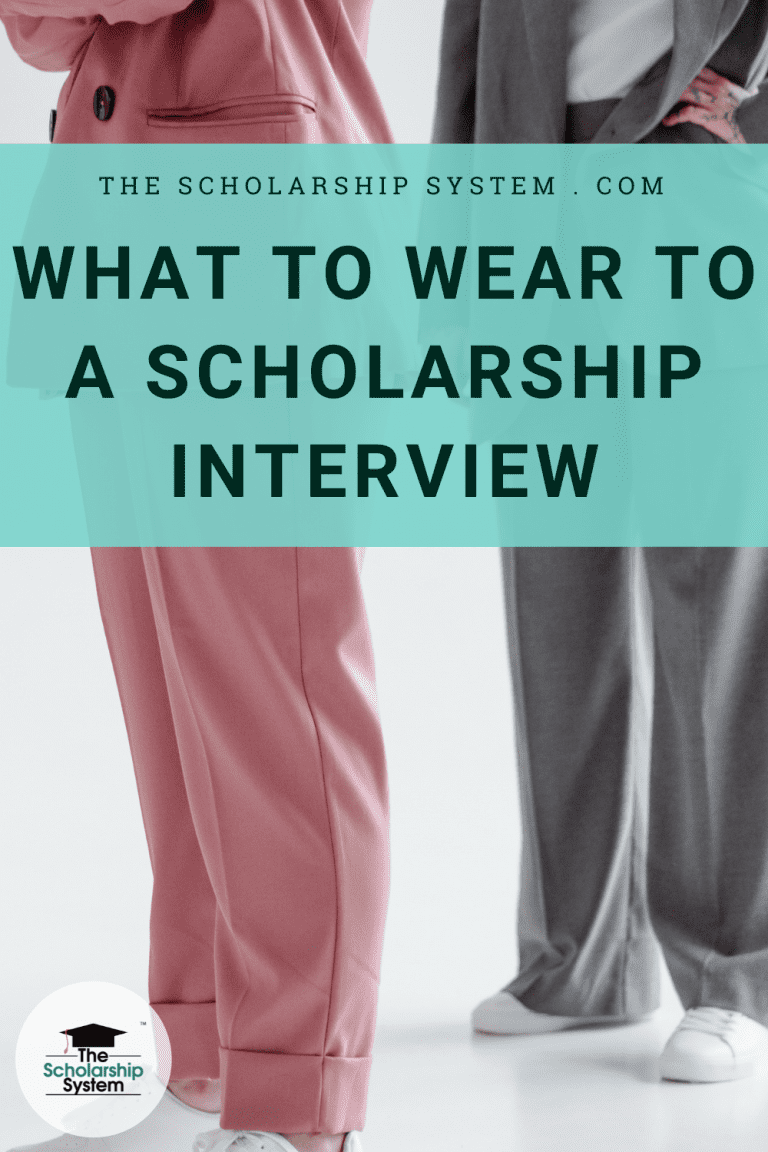 Many colors can be appropriate for a scholarship interview outfit as long as they are subtle. For instance, navy is largely considered a neutral, and forest greens, plums, and burgundies are generally seen as professional. Pastels can also be appropriate.
Further, choosing patterned attire can also work. Pinstripes are nearly always considered professional, and many other discreet options can add visual interest without being overwhelming.
The only exception is for scholarships that focus on arts and design. In these instances, showing additional style and creativity can be a smart move, though that doesn't mean your student shouldn't still err on the side of conservative when it comes to cut.
Related articles:
Do I Have to Buy New Scholarship Interview Clothes?
No, your student does not have to buy a new outfit just for their scholarship interview. However, if they are using items they already own, it is critical that they fit well and are in good repair.
If their clothing is too loose or too tight, it doesn't make the best impression. When items are too big, it can make your student look sloppy. If their attire is too tight, it can look inappropriate.
Similarly, holes, tears, stains, or fraying seams are no-goes. It makes it appear that your student lacks attention to detail, and that won't help them land a scholarship. Faded colors and pilling can leave a similar negative impression, as can missing buttons.
If your student is going to use an outfit they already own, they need to examine each piece carefully from top to bottom. Before finalizing their scholarship interview outfit, it's also important to make sure every item is clean and free of wrinkles. So, if they haven't worn the pieces in a while, they may need to be washed (or dry cleaned) and ironed before the big day.
Taking a moment to clean their shoes is also a wise move. Removing dust, dirt, and spots helps ensure the final look is as professional as possible.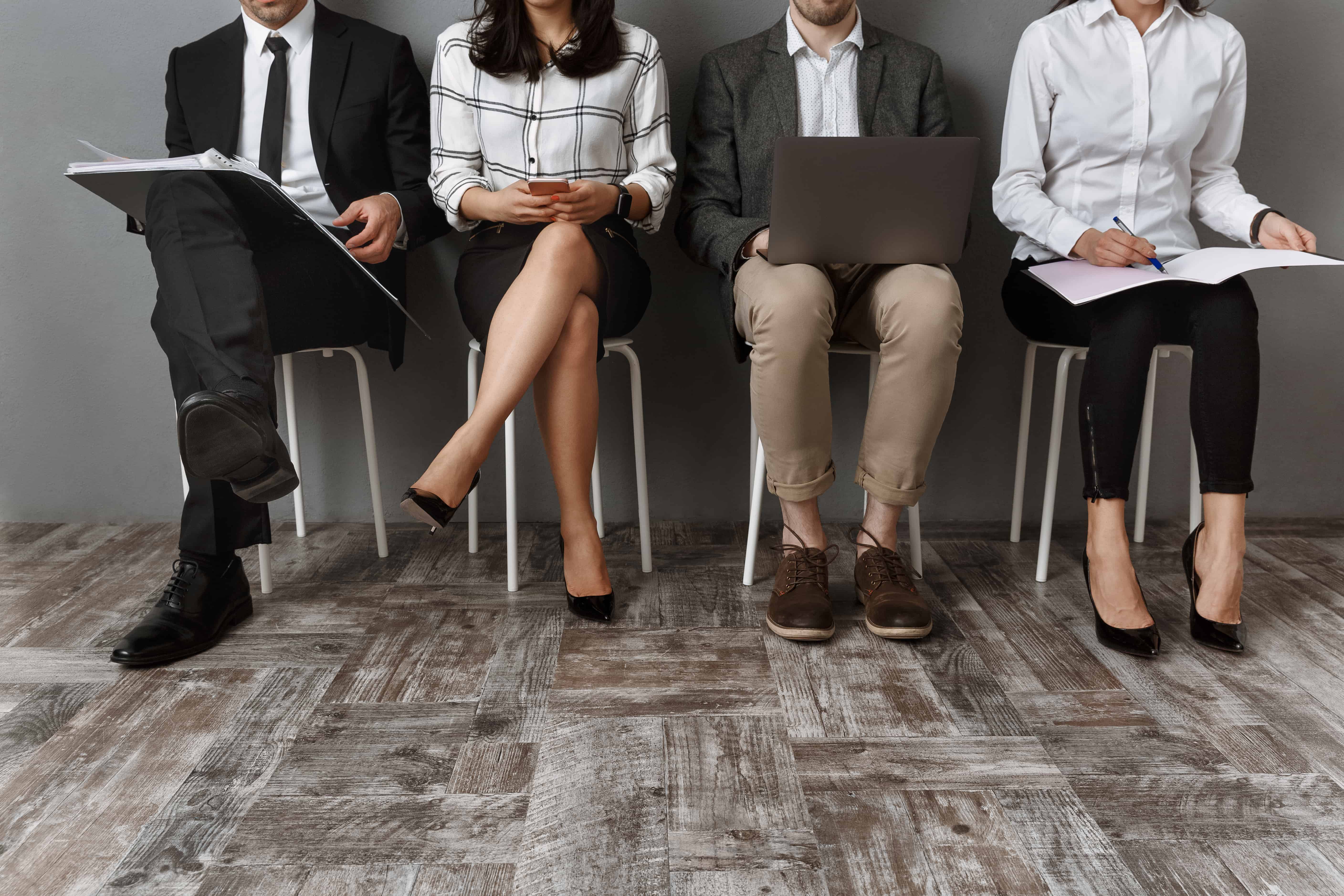 Should I Wear Accessories with a Scholarship Interview Outfit?
To put it simply, yes, your student should wear accessories. However, they need to be subtle.
If your student is wearing dress slacks, then they need to add a belt. If a tie is worn, a small tie tack can be a nice addition.
Necklaces, earrings, bracelets, rings, and watches can also be appropriate. However, they should be elegant and simple instead of dramatic statement pieces, outside of scholarships for arts and design where more dramatic pieces can work.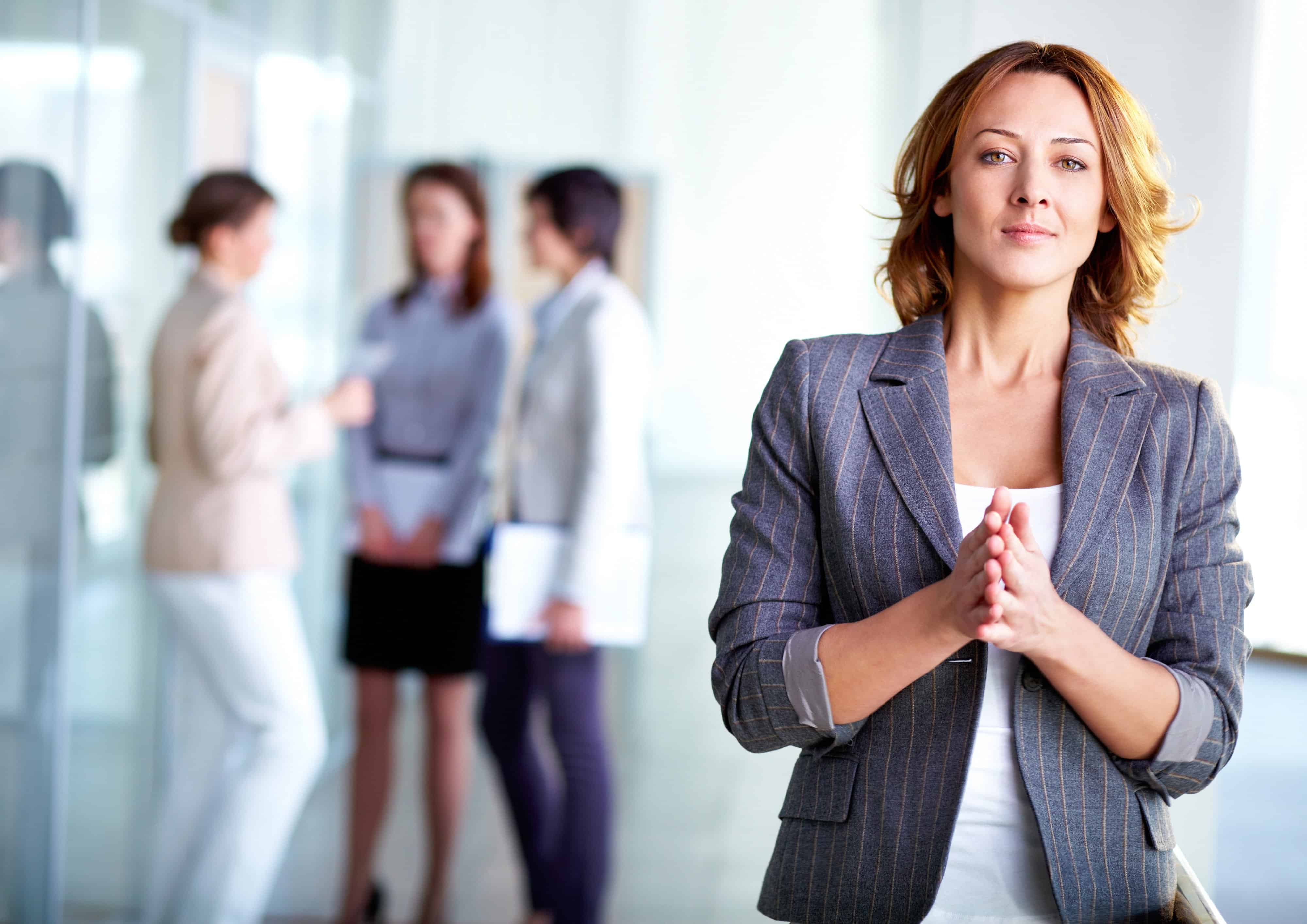 Do Purses and Bags Matter When Choosing What to Wear to a Scholarship Interview?
Yes, the look of your student's bag or purse does matter when they are deciding what to wear for a scholarship interview.
Ideally, your student needs to carry one bag that can hold all of their belongings and additional items like paperwork that they need to bring along.
A nice messenger bag can be an excellent option for men and women, as it can easily hold a portfolio for paperwork, a small notepad, and pen, as well as any other items they might require. Similarly, choosing one that is the size and shape of a briefcase, without being quite that formal, can be a suitable choice.
However, it's always important for your student to limit themselves to one bag. Wrestling with several as they get ready to head into an interview will make them look disheveled, which isn't ideal when they are trying to land a scholarship.
Similarly, when they arrive for their interview, they shouldn't keep their smartphone in their hand or carry in a beverage. Those just give them more items to juggle. Instead, smartphones should be placed in the bag (on silent mode) either before they come in or as soon as they check in (if they need to reference an email upon arrival first), and drinks should either be left in a car or finished and disposed of before coming in for the interview.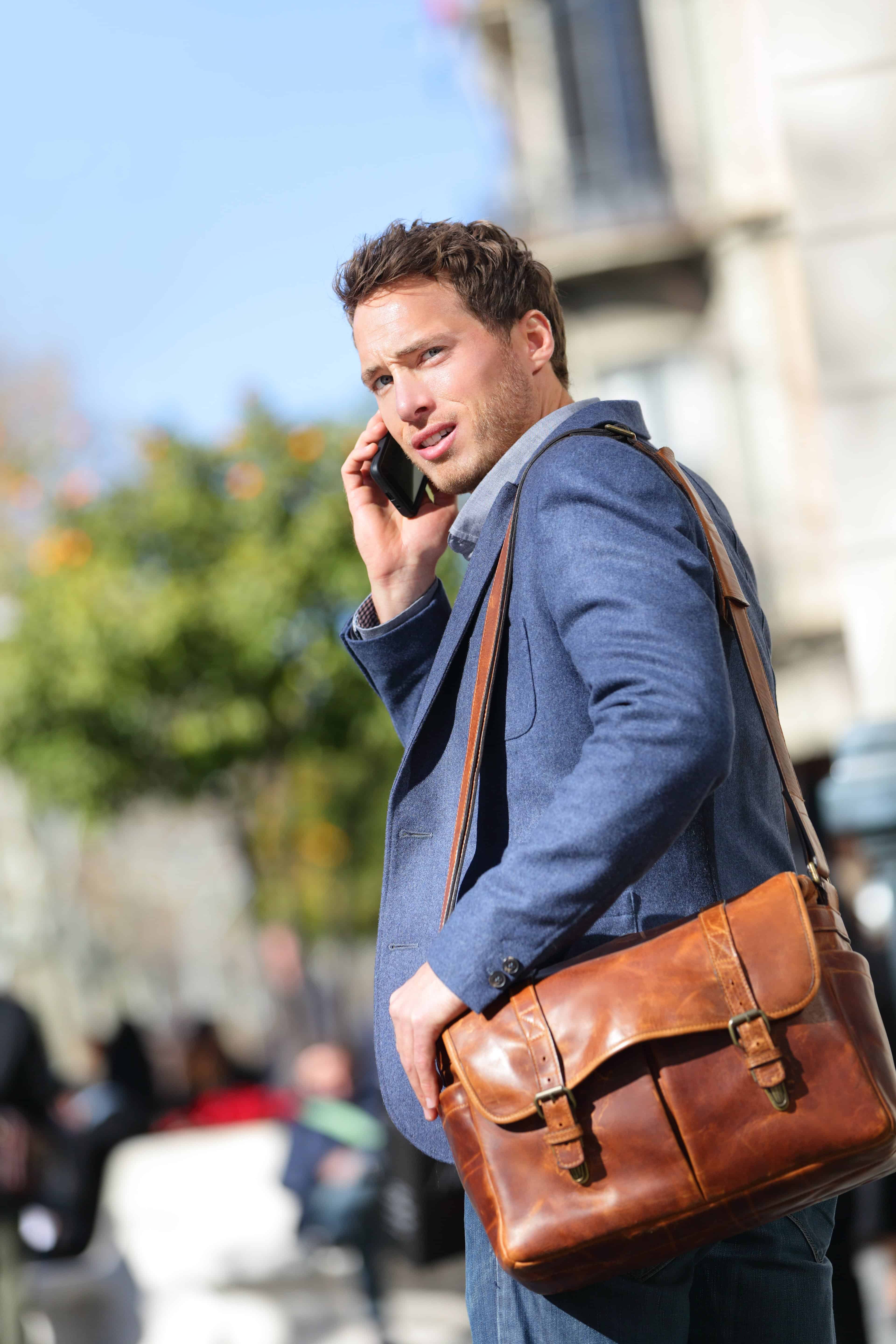 Is Wearing Perfume or Cologne to a Scholarship Interview a Good Idea?
No, it is almost never a good idea to wear perfume or cologne to a scholarship interview!
Many people are allergic to scents, so avoiding them ensures your interviewer isn't exposed to something that may cause an unpleasant reaction. This includes perfumes, colognes, body sprays, lotions, and even fabric refresher spray that hasn't had a chance to dissipate.
Usually, shampoos, conditioners, hair stylers, deodorants, and similar items are fine as long as the scent isn't particularly strong by the time your student will arrive at their interview.
By following the tips above, your student can make sure they have their scholarship interview outfit ready to go and are fully prepared for the meeting.
If you and your student want to learn more about how to find scholarships, sign up for our free webinar! You'll get a wealth of valuable tips that can make the scholarship process a breeze, ensuring your student has the chance to graduate completely debt-free.