Updated on August 15th, 2023
Attending college in Arkansas is the perfect fit for many students. But choosing between all of the fantastic colleges in Arkansas can be surprisingly tricky. Plus, students have to figure out how to pay for their education, and that's not always the easiest thing to do.


If your student plans on attending college in Arkansas, scholarships can make nearly any school affordable. If you and your student want to learn about Arkansas scholarships, sign up for our free college scholarship webinar! Take a quick trip over to http://thescholarshipsystem.com/freewebinar to reserve a spot today.
Fortunately, by using the right strategies, students can make the process easier. If your student is planning on attending college in Arkansas, here's what they need to know.
About Arkansas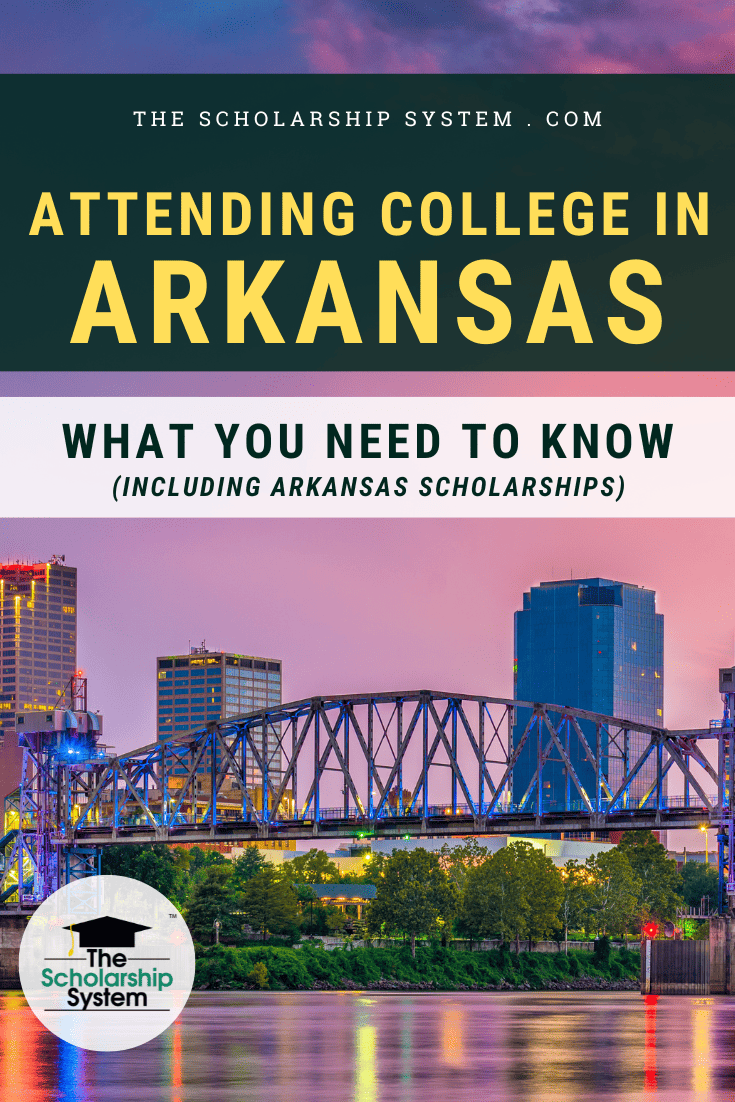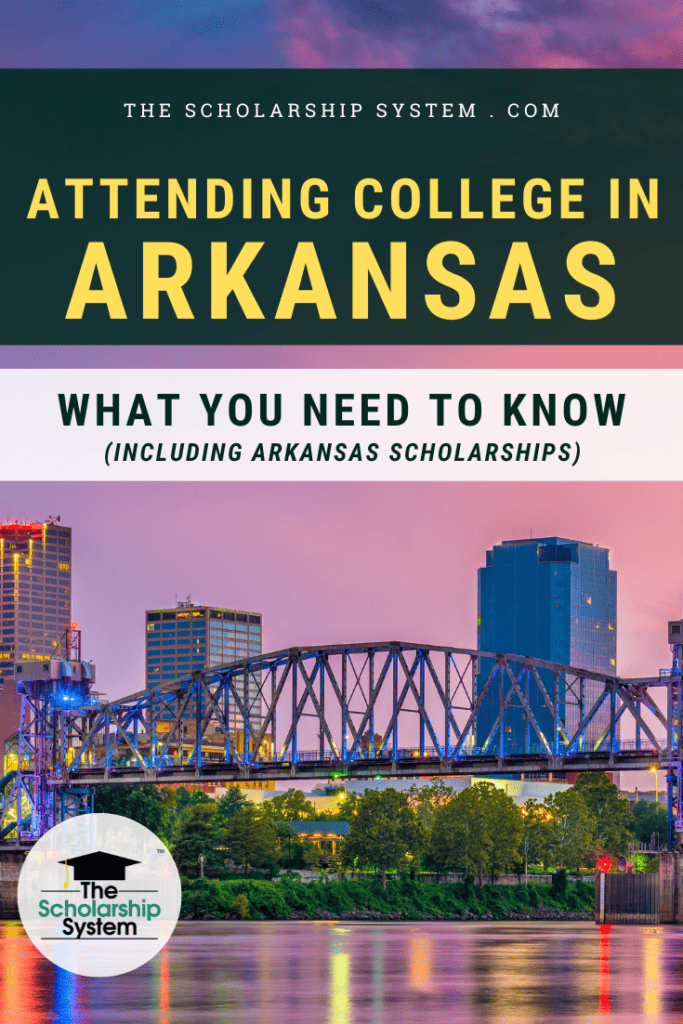 Arkansas is a breathtakingly beautiful state with amazing scenery. Nicknamed "The Natural State," Arkansas is home to expansive parks, striking mountains, and awe-inspiring rivers. The state also has a unique claim to fame, as its Hot Springs National Park is the smallest national park in the entire country.
Arkansas is also the birthplace of former-President Bill Clinton. General Douglas MacArthur was also from the state, as well as former US Surgeon General M. Joycelyn Elders.
Arkansas also has a fascinating history. It played a major role in the Civil War by controlling the Mississippi River and switching sides during the war. Little Rock Central High School also gained national attention when it was desegregated in 1957.
When it comes to the weather, Arkansas is classified as humid subtropical. Rainfall is common all year round, and thunderstorms can happen during warmer parts of the year. Winter temperatures can get quite cold, with average lows coming in at 29.3°F. But summers are hot, with average highs reaching 92.6°F.
Colleges and Universities in Arkansas
In total, there are 88 colleges and universities in Arkansas. Among them are 28 four-year institutions and 60 two-year community colleges and trade schools. That means students have a lot of options to explore as they look for the best colleges in Arkansas that meet their needs.
However, looking at every institution in the state would be a big job. Since that's the case, many students are better served by using a strategy to help narrow down their options. Here are two approaches that do the trick for most students.
College Towns in Arkansas
One strategy that works well for students who are worried about their overall college experience is to begin by focusing on college towns instead of specific Arkansas colleges or universities. This approach lets students ensure that the broader environment can address their needs. Plus, college towns are classically very supportive of their local schools and students, which can help ensure students feel welcome.
Here is a list of Arkansas college towns:
Arkadelphia
Conway
Fayetteville
Jonesboro
Russellville
Searcy
It's critical to note that Little Rock is also home to many excellent schools, but since it serves as the state's capital, it doesn't necessarily cater to students in the same way. However, if it or any other city not on this list meets a student's needs, then they should consider that town an option.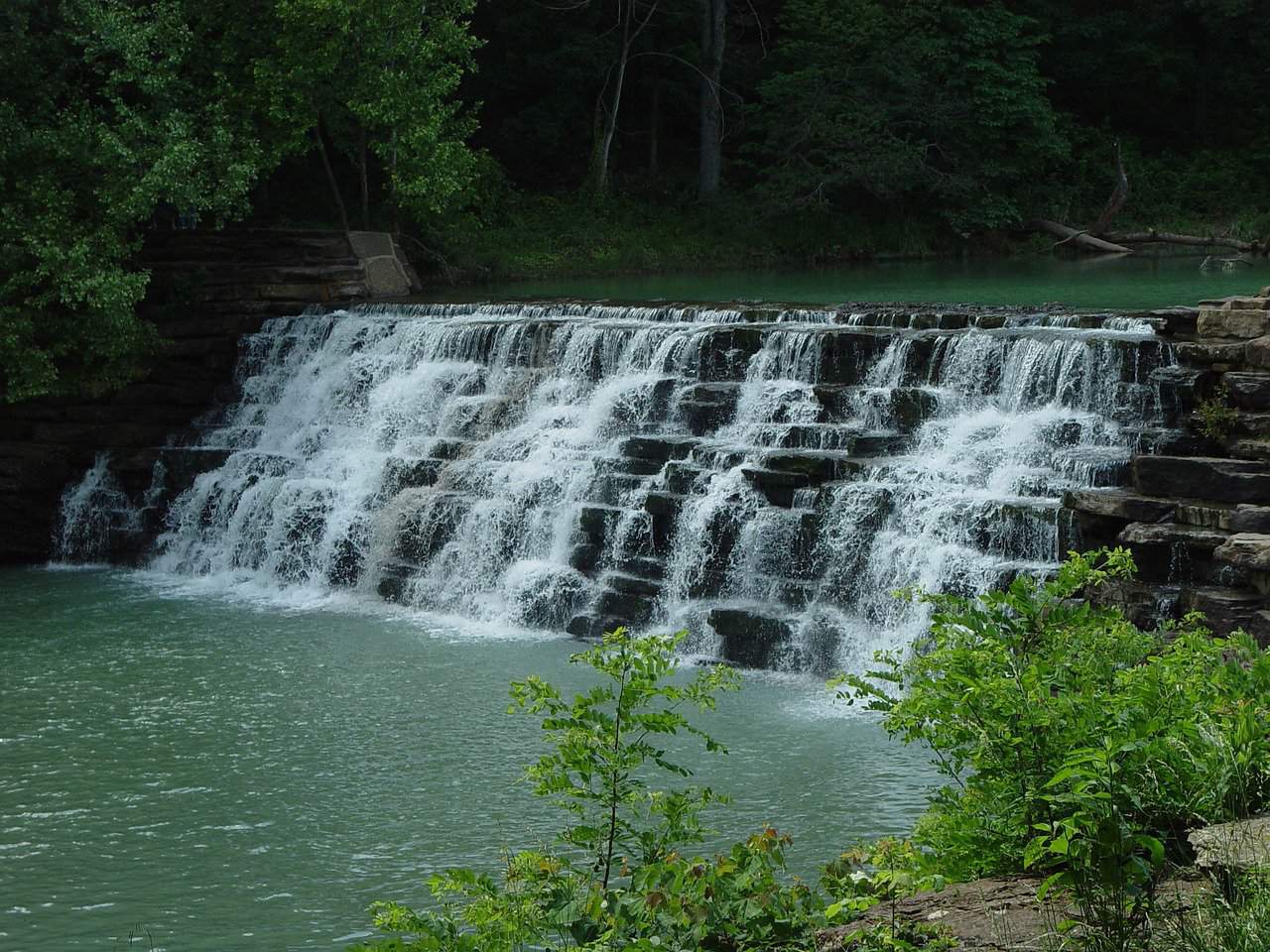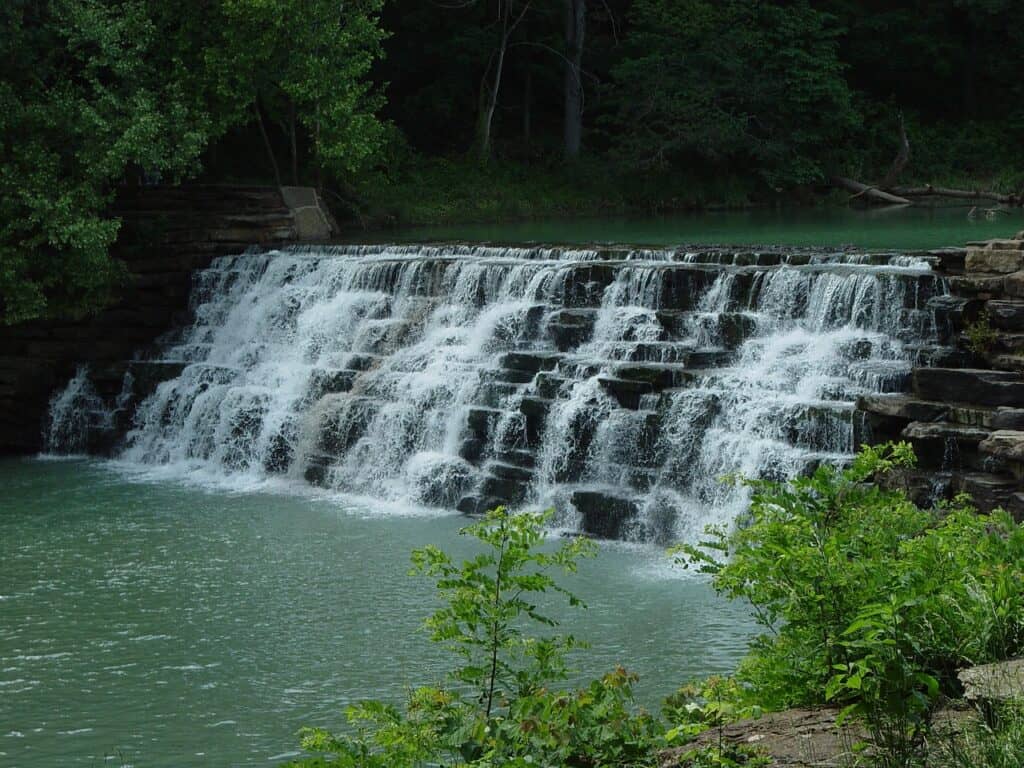 Major Arkansas Colleges and Universities
For some students, beginning their search with the top colleges in Arkansas could be a better choice. Every major college and university in Arkansas brings something unique to the table. Some are known for their academics, while others shine due to their cultures or athletic teams. As a result, there's a solid option for nearly any student, and it could make their college decision easier to manage.
Here is a list of Arkansas colleges that work as a starting point:
While the list of universities in Arkansas above can help many students find their perfect school, others may need to explore other colleges to find their ideal fit. Ultimately, students need to choose a university that best meets their needs, so if deviating from the list is necessary to do that, that's okay.
Arkansas Financial Aid
Before heading to an Arkansas college, students need to figure out how they're going to cover the cost. Thankfully, students have plenty of options that don't involve student loans, making it possible to graduate debt-free.
College scholarships and grants are an excellent option for students attending Arkansas universities, as they don't have to pay back the funds as long as they meet the requirements. Students who are residents of the state can access unique Arkansas scholarships and grants that aren't available to non-residents. Generally, residency requirements for these awards are similar to those for in-state tuition, which usually require Good Faith acts at least six months before the start of the term.
Now, that doesn't mean there aren't other options available for in-state and out-of-state students. Typically, institutional awards – such as Arkansas State University scholarships – don't require residency. Instead, enrollment at the college is the main factor, though other rules also apply.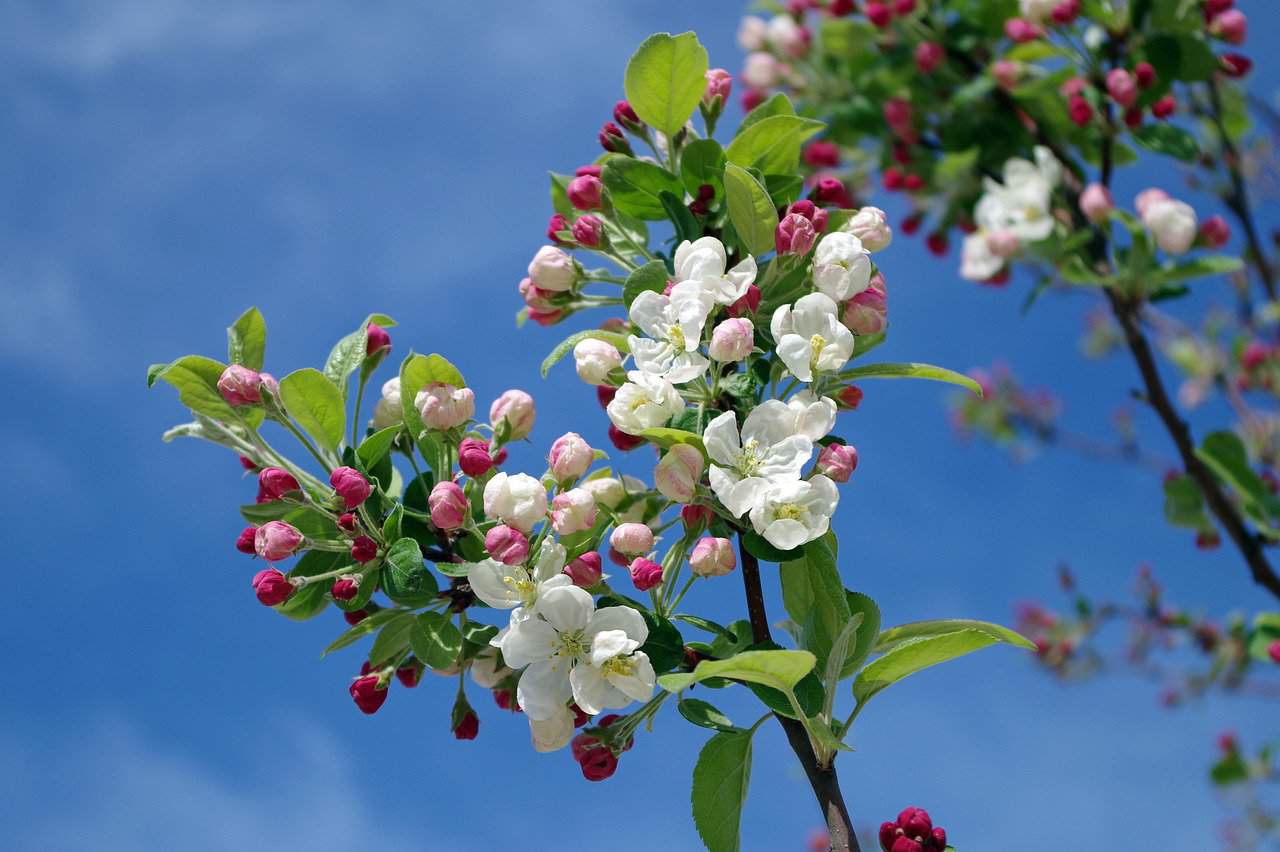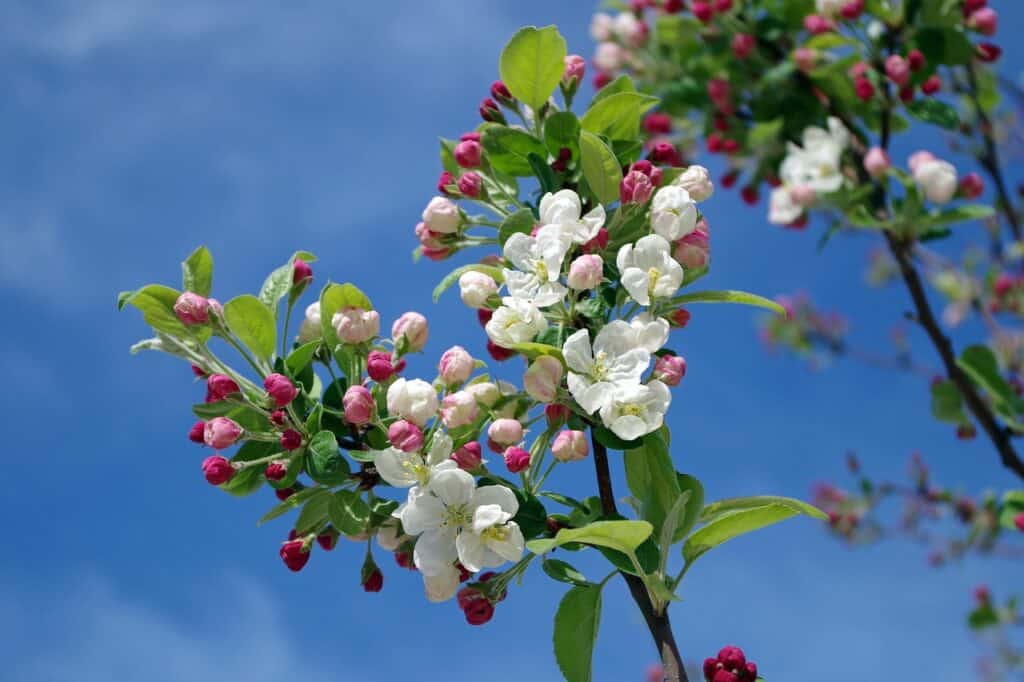 Arkansas College Grants
Arkansas college grants work similarly to federal Pell Grants; they're just handled at the state level instead of the national level. That makes them an excellent option for Arkansas students looking to reduce the out-of-pocket cost of their education.
As with all college grants, the exact eligibility requirements can vary. However, residency is usually a must, so students need to make sure they're considered residents before applying.
Here is a list of college grants for Arkansas students:
Arkansas Scholarships
Another excellent option for lowering the cost of college is for students to try to get their hands on an Arkansas scholarship (or several). As with grants, these scholarships in Arkansas don't require repayment as long as students adhere to any award agreements.
The exact qualifications for each scholarship can vary, but residency is usually part of the equation. Still, students need to review the rules carefully to ensure their eligibility before applying.
Here is a list of Arkansas scholarships for students to explore:
Living and Getting Around in Arkansas
While knowing about grants and scholarships is incredibly helpful, students also need to know what it's like to live and get around in the state before heading to college in Arkansas. That way, they can effectively plan for the rest of their experience. Here are some insights that can help students prepare.
Housing in Arkansas
Initially, choosing between dorms and off-campus apartments (or other housing options) may seem challenging for students. However, by learning about housing costs, it often becomes much easier.
In Arkansas, the average home value is $199,636 (as of August 2023). While that's well below the national average of $348,853, buying a house isn't going to work for most students' budgets.
However, renting an apartment could be plausible. In Arkansas, the fair market value of a one-bedroom is $695 per month, while a two-bedroom comes in at $846 per month. Some students may find that affordable, particularly if they get a roommate, but others may realize that the cost makes choosing a dorm room a better fit.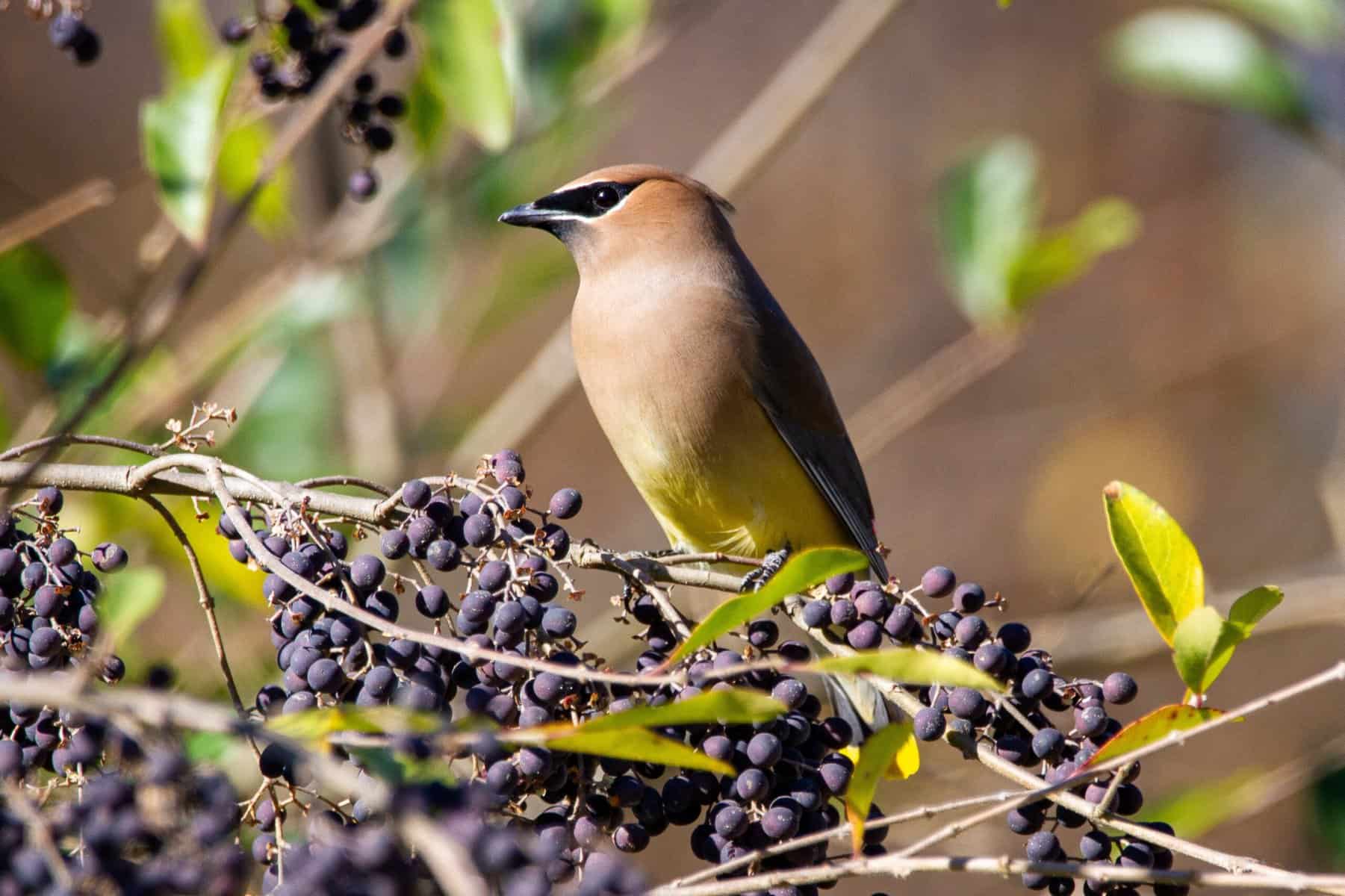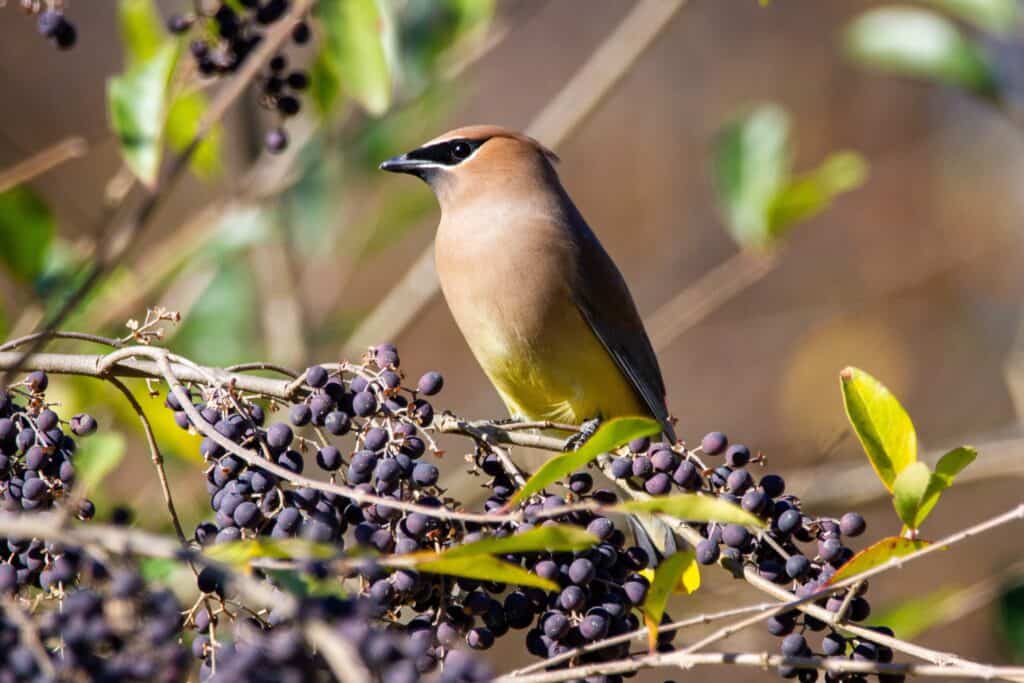 Transportation Options
While students spend most of their time on campus, they usually need to get out and about on occasion, too. Within the cities, options like rideshares, buses, and taxis are generally available. For longer-distance travel, the Arkansas airports and train stations can meet most students' needs.
Here is a list of the Arkansas airports:
Here is a list of the Arkansas Amtrak stations which are on the Texas Eagle route:
Arkadelphia, AR (ARK)
Hope, AR (HOP)
Little Rock, AR – Union Station (LRK)
Malvern, AR (MVN)
Texarkana, AR (TXA)
Walnut Ridge, AR (WNR)
Things to Do in Arkansas
When it's time for a bit of relaxation or fun, Arkansas has plenty to offer college students. Animal lovers may enjoy Turpentine Creek Wildlife Refuge, which is a haven for big cats and some other types of wildlife. Fans of history may want to go to Little Rock Central High School – which is now a historical landmark – or head over to the Museum of Native American History. The William J. Clinton Presidential Library and Museum is another excellent destination for students who enjoy learning about former presidents.
For students who adore art and want a unique experience, a trip to the Crystal Bridges Museum of American Art is a must. If students would like to have some fun by trying to unearth diamonds or semiprecious stones, a visit to Crater of Diamonds State Park is a necessity. For time outdoors, Hot Springs National Park, Garvan Woodlands Gardens, and Mount Magazine State Park are all worth the trip.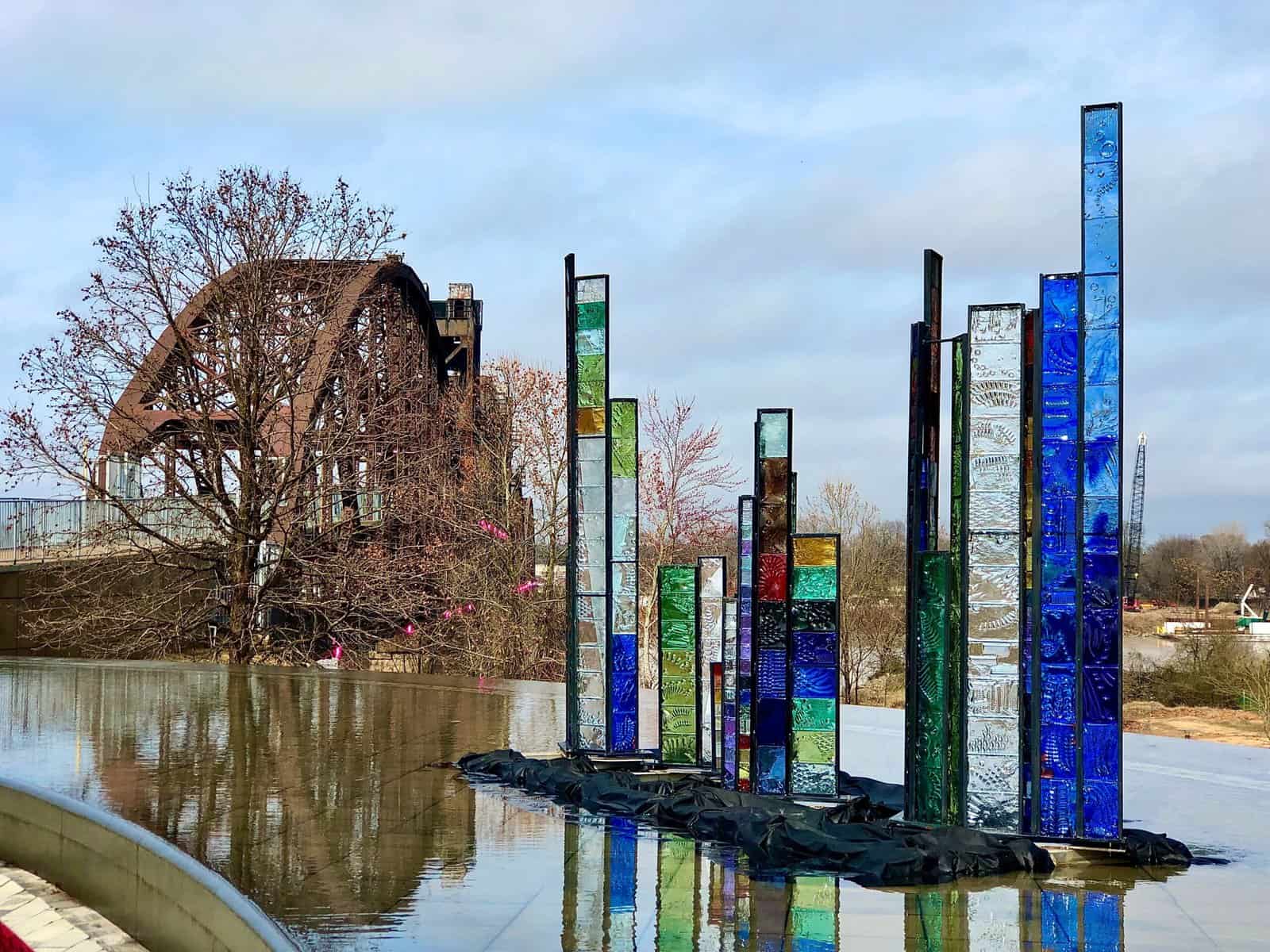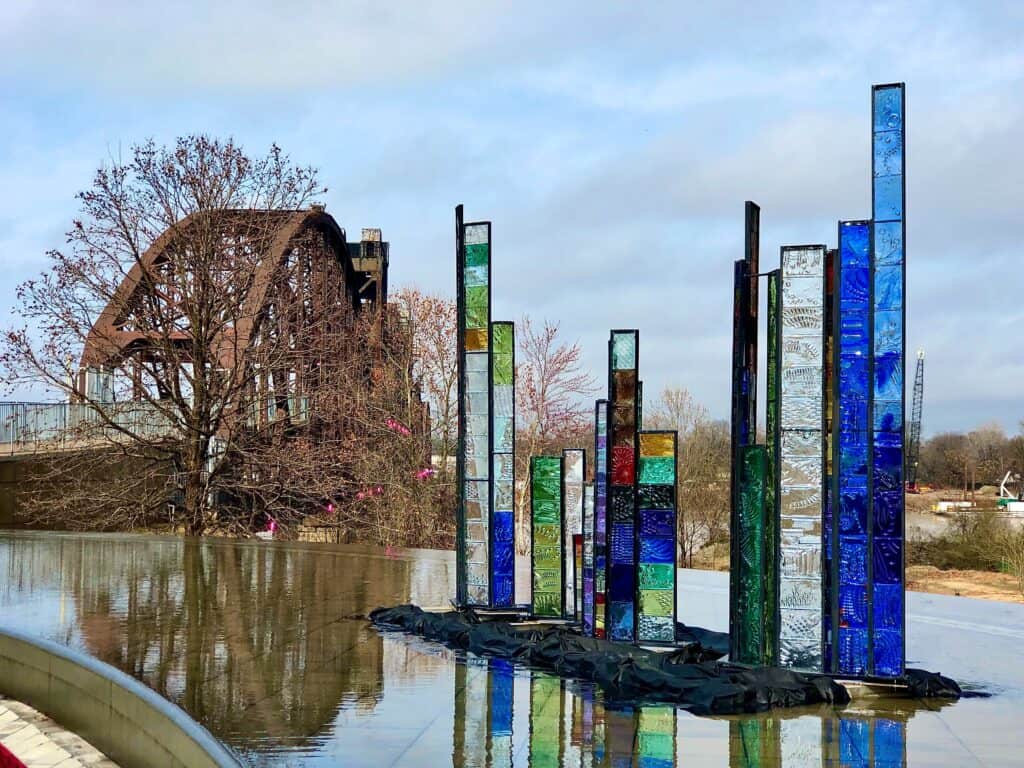 Making Money in Arkansas
For many students, earning some income while they are in college is a necessity, ensuring they're able to handle various expenses and make ends meet. Here's what students need to know about making money in Arkansas.
Minimum Wage
Since many students have little work experience and require some flexibility from their employers, a significant portion of students choose minimum wage part-time jobs when they need employment. As a result, knowing what the minimum wage is in Arkansas is essential.
Currently, the Arkansas minimum wage is $11.00 per hour. For tipped employees, companies can pay at little as $2.63 per hour, suggesting their tips bring them up to the equivalent of $11.00 per hour. If their tips fall short, the employer is required to make up the difference.
Employment Rates
Unemployment rates in a state usually determine how challenging it is to find a job. High unemployment means there's more competition for available positions, while the opposite occurs when unemployment is low.
In Arkansas, the unemployment rate (as of June 2023) is 2.6 percent. Along with that being lower than the national average, which is 3.6 percent, it's incredibly low overall. As a result, most college students should be able to find part-time work if they need it.
Arkansas Key Industries
The major industries in a state usually show which sectors have the most job opportunities. That can be critical information for students looking for internships or preparing to launch their careers.
Aerospace and defense is one of the key industries in Arkansas. Food, beverage, metal, firearms, ammunition, and forest products manufacturing – as well as timber – are also significant parts of the economy. Arkansas also has a rising technology sector, and it also has substantial distribution, logistics, and transportation industries.
If your student plans on attending college in Arkansas, scholarships can make nearly any school affordable. If you and your student want to learn about Arkansas scholarships, sign up for our free college scholarship webinar! Take a quick trip over to http://thescholarshipsystem.com/freewebinar to reserve a spot today.