Updated on May 1st, 2023
Attending college in Oklahoma is the perfect option for many students. Along with a range of fantastic schools, Oklahoma has a warm, welcoming culture that works well for many students. However, choosing between the various colleges in Oklahoma isn't always easy. Plus, figuring out how to pay for their education is challenging.

If your student plans on attending college in Oklahoma, scholarships can make nearly any school affordable. If you and your student want to learn about Oklahoma scholarships, sign up for our free college scholarship webinar! Take a quick trip over to http://thescholarshipsystem.com/freewebinar to reserve a spot today.
Fortunately, a bit of knowledge and preparation goes a long way. Here's what students need to know about attending college in Oklahoma.
About Oklahoma
Oklahoma is a beautiful state with a distinctive culture, rich history, and breathtaking landscape. The state's border with Texas is marked by the Red River, an expansive waterway that's tinged red due to the clay and minerals in the water. Oklahoma has sprawling fields, striking mountains, and attractive lakes and rivers, as well as ample wildlife.
One of the quirky parts of Oklahoma is the reason the state became known as The Sooner State. When the US government prepared to open the area up for settlement, many entered the region before the designated time, earning the nickname "Sooners." The concept was quickly embraced, first becoming the name of the University of Oklahoma's football team before later becoming the state nickname.
When it comes to the weather, Oklahoma is primarily temperate. The climate ranges from humid subtropical to semi-arid, depending on the location. The overall average temperatures range from 58°F to 62°F, which most consider comfortable. However, parts of the state can regularly see summer temperatures above 100°F, and lows in the winter can get below freezing.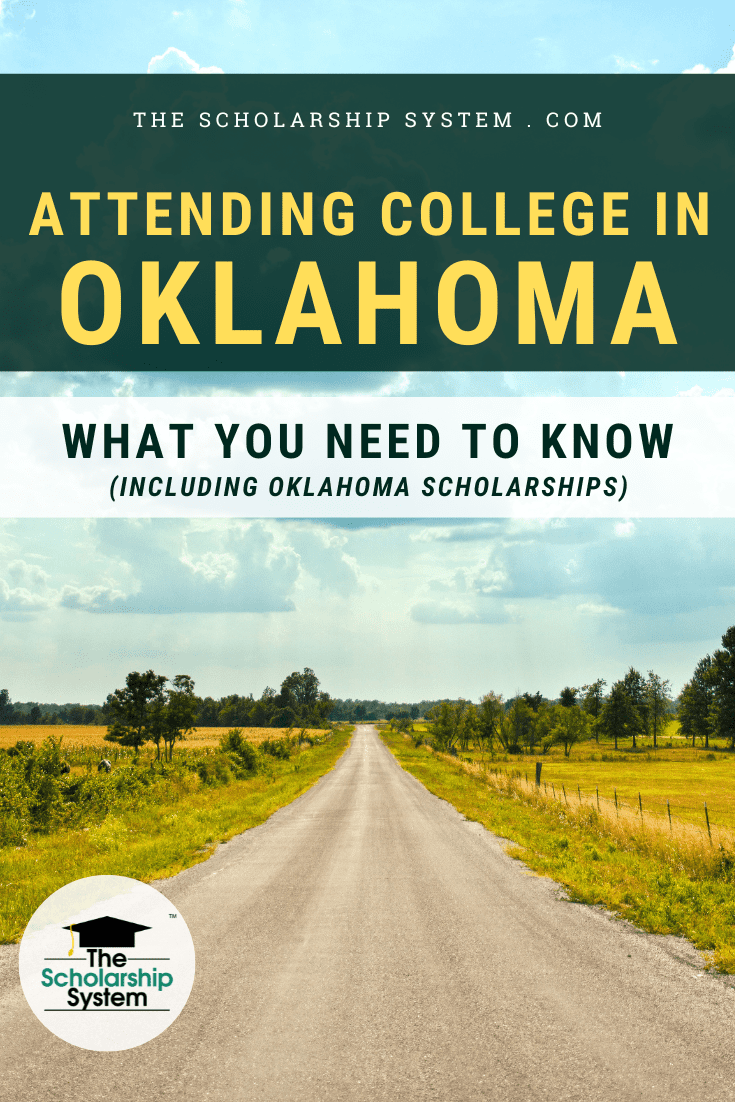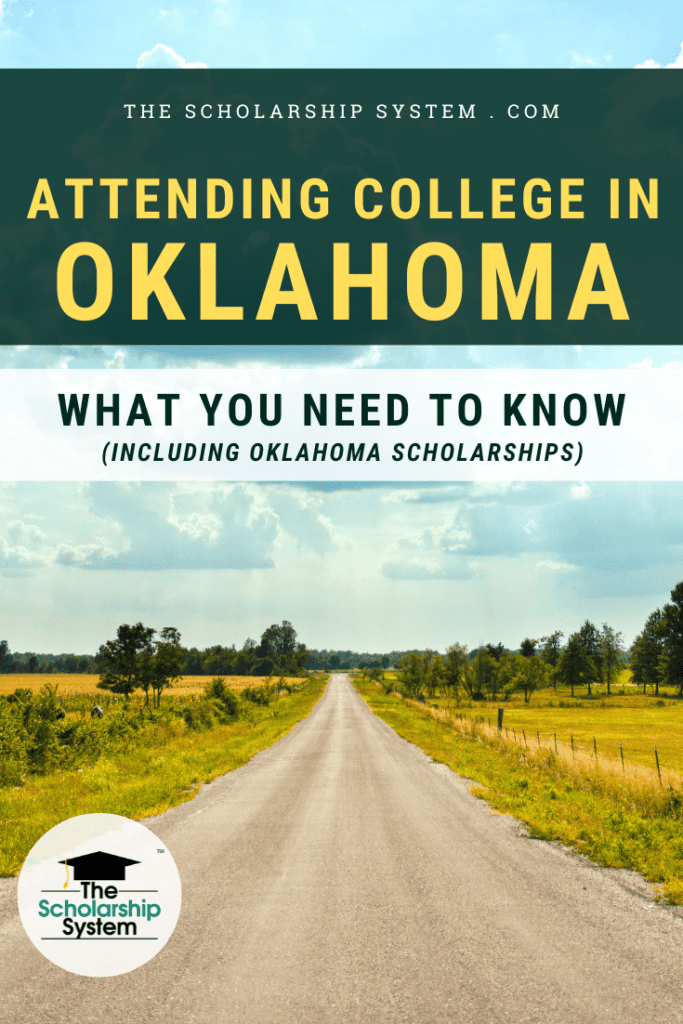 Colleges and Universities in Oklahoma
Oklahoma is home to 101 colleges and universities. Among them, you'll find 33 four-year institutions and 68 two-year community colleges and technical schools. In most cases, exploring them all isn't practical for students. As a result, it's best to have a strategy to make narrowing down the options easier.
In most cases, two approaches work pretty well for most students. Here's an overview of each strategy.
College Towns in Oklahoma
When your student is choosing between colleges in OK, starting the process by exploring college towns first is potentially a wise decision. College towns are usually highly supportive of their student communities. Plus, there are typically ample amenities available that are designed to meet the needs of young adults. As a result, living in the area is potentially more comfortable for students.
Here is a list of college towns in Oklahoma:
Ada
Lawton
Norman
Stillwater
Tahlequah
Tulsa
Weatherford
The reason Oklahoma City isn't on the list is that it's the largest metropolitan area in the state and serves as the state's capital. As a result, the city doesn't necessarily cater to college students. However, that doesn't mean students shouldn't consider it, as it does have a lot to offer. The lifestyle is just different than a genuine college town.
There are also other areas to explore. For example, if a student wants to find a Bethany College in Oklahoma, that's an option. The list above is purely a starting point, so it's critical for students to keep exploring if those cities aren't great fits.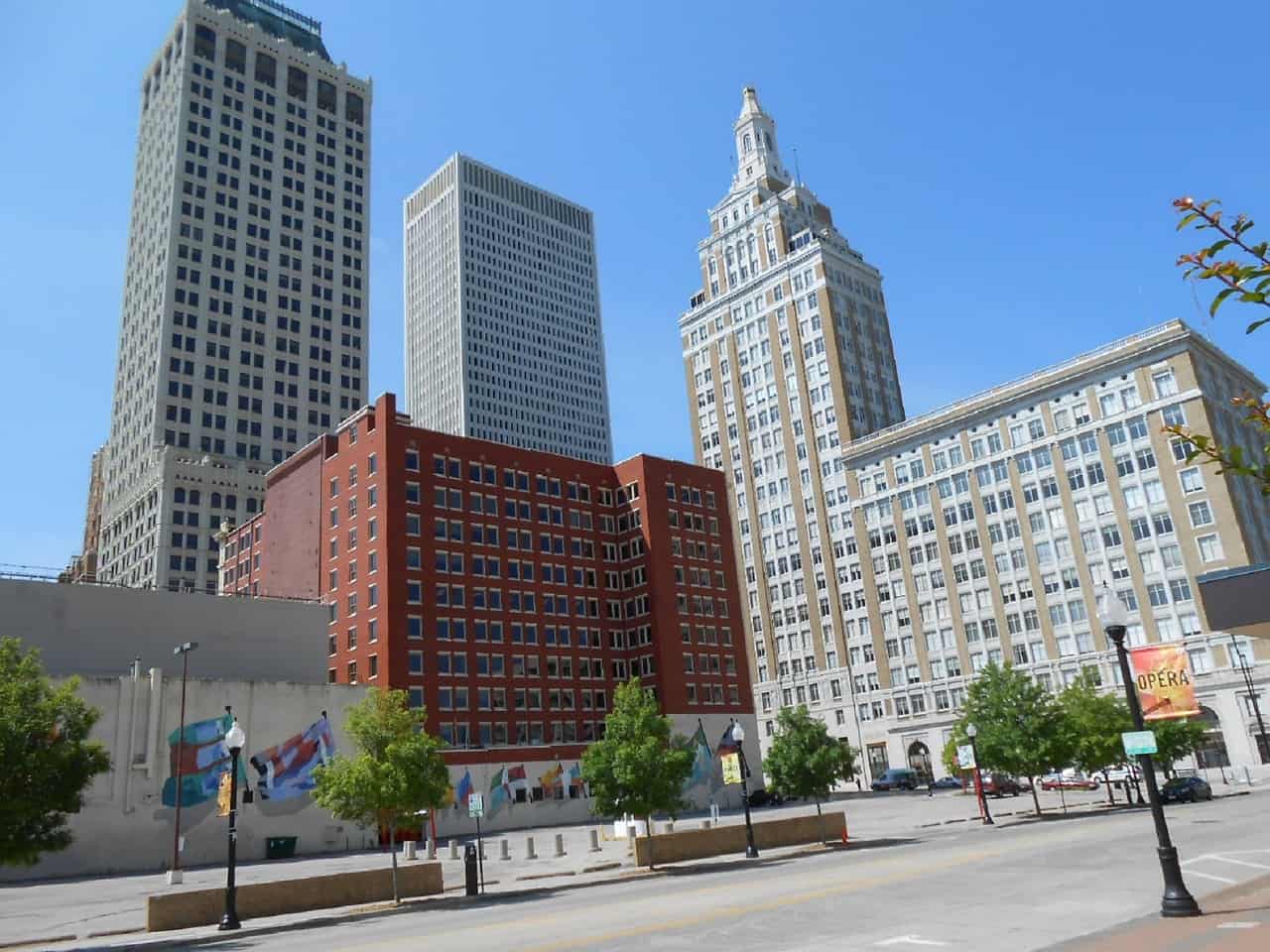 Major Oklahoma Colleges and Universities
If your student is mainly concerned about finding the best college in Oklahoma for them, then starting their search by exploring the major colleges and universities in Oklahoma is potentially a better choice. With this approach, the focus is on the schools themselves, allowing students to find their ideal on-campus experience.
These schools all have strong reputations for different reasons. Some have unique programs, while others shine when it comes to athletics or culture.
Here is a list of major Oklahoma colleges and universities:
While all of the schools above are worth considering, students should limit themselves to that list of universities in Oklahoma if none of the colleges seem like the right fit. Ultimately, students need to find the best Oklahoma colleges based on their unique needs, ensuring the optimal college experience.
Oklahoma Financial Aid
One of the biggest challenges students face is figuring out how to cover the cost of college. In most cases, students turn to financial aid. While student loans are part of many financial aid packages, those result in debt. Fortunately, there are alternatives that can help students graduate debt-free.
College scholarships in Oklahoma and college grants for Oklahoma students are both excellent alternatives to student loans. However, most Oklahoma scholarships for college students and similar Oklahoma grants aren't open to every student. Usually, students must be residents to qualify.
The residency requirements for Oklahoma scholarships and grants are usually similar to those listed for in-state tuition. Typically, residing in Oklahoma for a purpose other than college for at least 12 months is mandatory. However, that's potentially one of several requirements, as most have other eligibility qualifications students also have to meet.
Now, that doesn't mean out-of-state students are out of luck. Instead, they simply need to explore different types of awards. In many cases, institutional scholarships and grants – such as the University of Oklahoma scholarships – don't require residency. Instead, the primary requirement is enrollment, though others are usually on the list of rules, as well. Plus, in-state students can explore those, too, giving all students more options.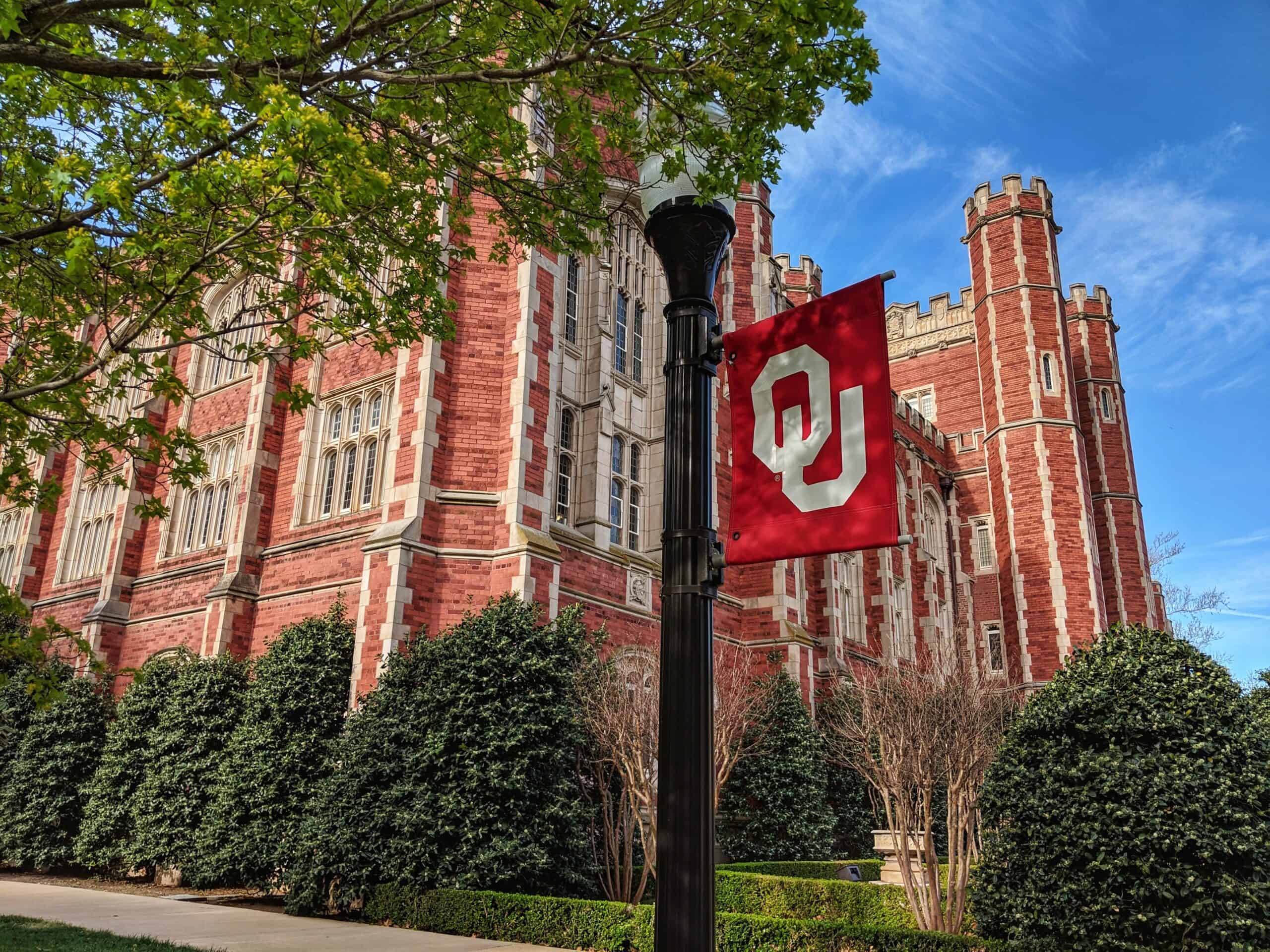 Oklahoma College Grants
Functionally, Oklahoma college grants aren't unlike federal Pell Grants; they're just administered by the state. Aside from residency, the eligibility requirements vary, so students should review the details carefully before submitting an application.
Here is a list of Oklahoma college grants students can check out:
Oklahoma Scholarships
Scholarships for college students in Oklahoma are another excellent option for avoiding student debt. With Oklahoma college scholarships, residency is typically a requirement. Additionally, students may need to meet other criteria for specific awards.
Here are some of the college scholarships in Oklahoma that are worth exploring:
Living and Getting Around in Oklahoma
Students benefit greatly from knowing what it's like to live in and get around while they're studying in Oklahoma. Along with helping them live comfortably, it ensures they can explore with greater ease when they need breaks from their studies. Here's what students should know before they start attending college in Oklahoma.
Housing in Oklahoma
For many students, choosing between dorms and off-campus apartments seems difficult at first. However, by exploring local housing prices, students can figure out what fits best in their budget, allowing them to decide with greater ease.
While the average home value in Oklahoma is just $190,568 as of January 2023 – which is far below the national average at the time of $357,319 – that's still pretty expensive. As a result, buying isn't feasible for most students.
When it comes to apartments, those are potential options. The fair market value for a one-bedroom is $684 per month, while a two-bedroom is $863. As a result, some students may be able to pay that amount, either with or without a roommate.
Still, there are benefits to choosing a dorm instead. Since that's the case, students should weigh the cost and pros and cons to figure out what's best for them.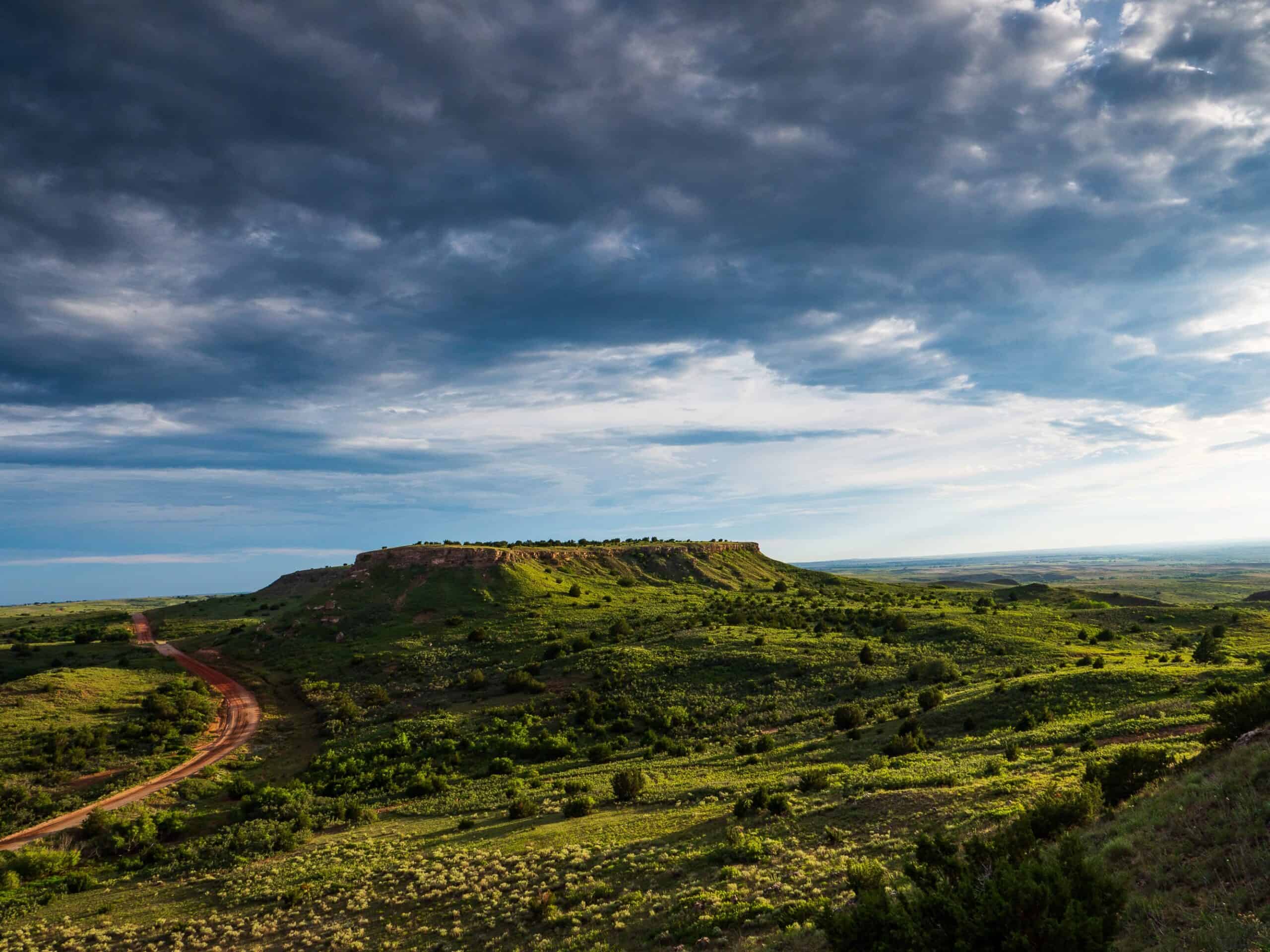 Transportation Options
While students may spend most of their time on campus, the ability to get out and about is essential. For local travel, buses, taxis, and rideshares are available in most of the larger college towns, and all have at least one of two of those available. For longer-distance travel, there are several airports and Amtrak stations that can help students visit other cities or states.
Here is a list of Oklahoma airports:
Here is an overview of the Oklahoma Amtrak stations, which are on the Heartland Flyer route:
Ardmore, OK (ADM)
Norman, OK (NOR)
Oklahoma City, OK (OKC)
Pauls Valley, OK (PVL)
Purcell, OK (PUR)
Things to Do in Oklahoma
While students are studying in Oklahoma, it's smart to head out for some fun on occasion. Fortunately, there are plenty of excellent destinations in the state.
Fans of history may appreciate a trip to the National Cowboy & Western Heritage Museum. The Philbrook Museum of Art is the perfect option for artistic students, while Skeletons: Museum of Osteology is a unique option for students who are studying biology.
For animal and plant lovers, the Oklahoma City Zoo and Botanical Garden is a favorite among residents and visitors alike. The Oklahoma Aquarium is another must-see. There's also the Tulsa Zoo and Woolaroc Museum & Wildlife Preserve. If your student prefers outdoor recreation, Beavers Bend Resort Park, Lake Murray State Park, and Chickasaw National Recreation Area are all worth exploring.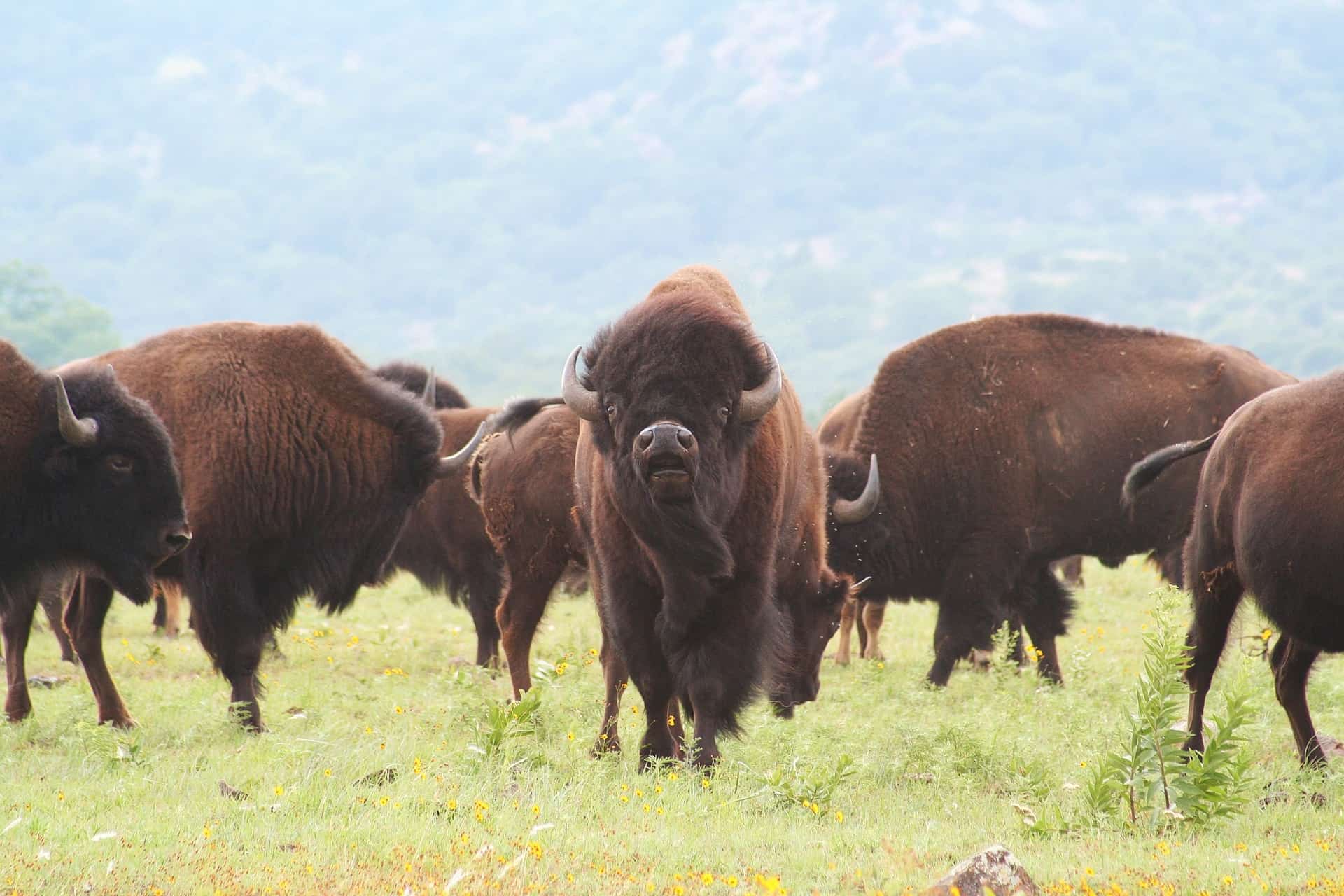 Making Money in Oklahoma
Many students attending college in Oklahoma need to earn an income while they're studying. By understanding what making money in Oklahoma is like, students are better prepared. Here's an overview of what students should know.
Minimum Wage
Since many students work in part-time jobs with lower starting wages, knowing how much minimum wage pays in Oklahoma is essential. Currently, Oklahoma follows the federal minimum wage, which is $7.25 per hour.
For tipped workers, employers can pay as little as $2.13 per hour, suggesting that the employee's tips bring them up to the minimum wage. If the tips don't cover the difference, the employer is required to do so.
Employment Rates
A state's unemployment rate generally lets students know whether part-time jobs are readily available. Low unemployment means jobs are often plentiful, while the opposite is true when unemployment is high.
As of December 2022, the unemployment rate in Oklahoma was 3.4 percent. That's just a bit lower than the national average, which was 3.5 percent. Generally speaking, that rate is pretty low, so most students won't have too much difficulty finding a part-time job.
Oklahoma Key Industries
Understanding the primary industries in a state can help students determine what kind of work opportunities are widely available. Like most states, Oklahoma has a diverse economy, so there's something for nearly any type of professional.
Both aerospace and defense are major sectors in the state, and agribusiness is a significant portion of the economy. There's also a notable automotive industry, particularly when it comes to part manufacturing.
Oklahoma also has a growing bioscience industry and is home to many leading research organizations. Film and music are also big business in the state, as well as financial services, energy (both traditional and renewable), and logistics.
If your student plans on attending college in Oklahoma, scholarships can make nearly any school affordable. If you and your student want to learn about Oklahoma scholarships, sign up for our free college scholarship webinar! Take a quick trip over to http://thescholarshipsystem.com/freewebinar to reserve a spot today.