Updated on May 1st, 2023
Attending college in Tennessee is the ideal option for many students. There are plenty of fantastic Tennessee universities and colleges available, each with its own unique programs, cultures, and features. However, figuring out which is best for your student is often tricky. Plus, determining the best way to pay for universities and colleges in Tennessee is far more challenging than some expect.

If your student plans on attending college in Tennessee, scholarships can make nearly any school affordable. If you and your student want to learn about Tennessee scholarships, sign up for our free college scholarship webinar! Take a quick trip over to http://thescholarshipsystem.com/freewebinar to reserve a spot today.
Fortunately, with the right information and some time focused on research and preparation, students can make the best decision for them. Here's what students need to know about attending college in Tennessee.
About Tennessee
Tennessee is a breathtakingly beautiful state with a unique history, and many standout claims to fame. With dense forests, gorgeous mountains, idyllic rivers, expansive caves, and more, it's a favorite destination for nature lovers from all around the country.
The history of Tennessee is also intriguing, and its connection to country music is unlike any other. Tennessee is also the birthplace of Mountain Dew, the Moon Pie, and cotton candy, though it's typically better known for its whiskey.
When it comes to the weather, the state is generally temperate. Summers are warm, and winters are typically mild, with average temperatures raining from 46°F to 62°F, depending on elevation. However, snow isn't uncommon during colder months, particularly at higher elevations.
Summers can potentially be humid, so it's critical for students to take that into account. Additionally, rainfall during the winter, spring, and well into midsummer is the norm, and it isn't uncommon to see thunderstorms during many seasons.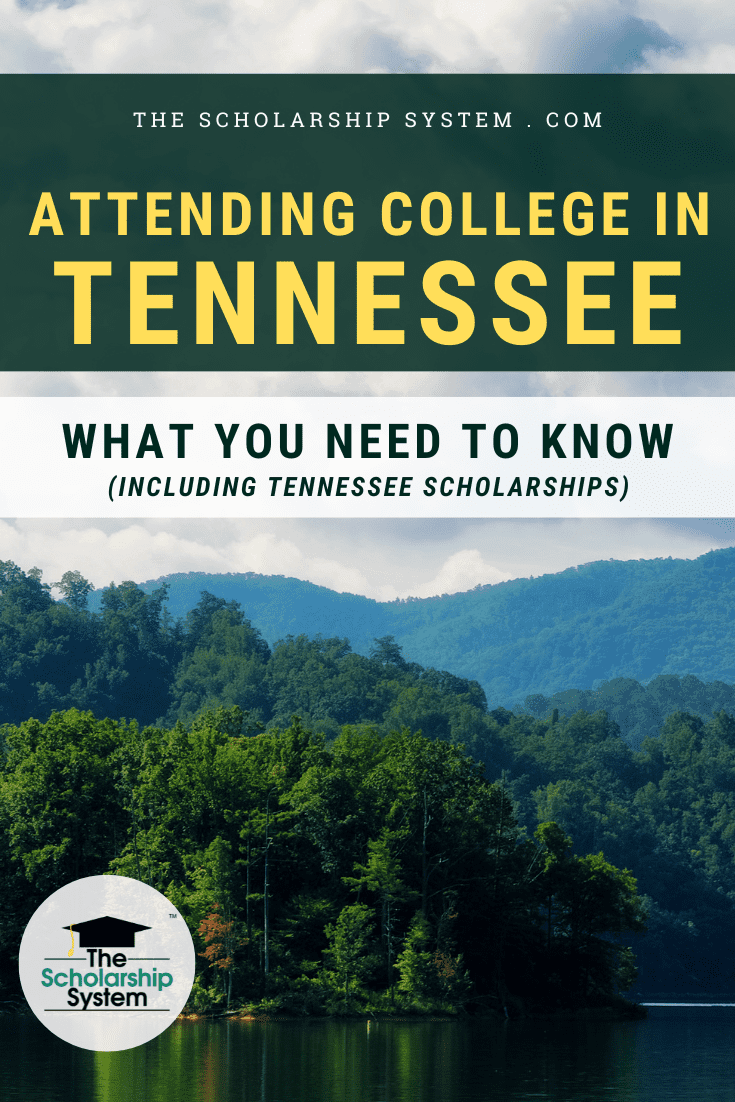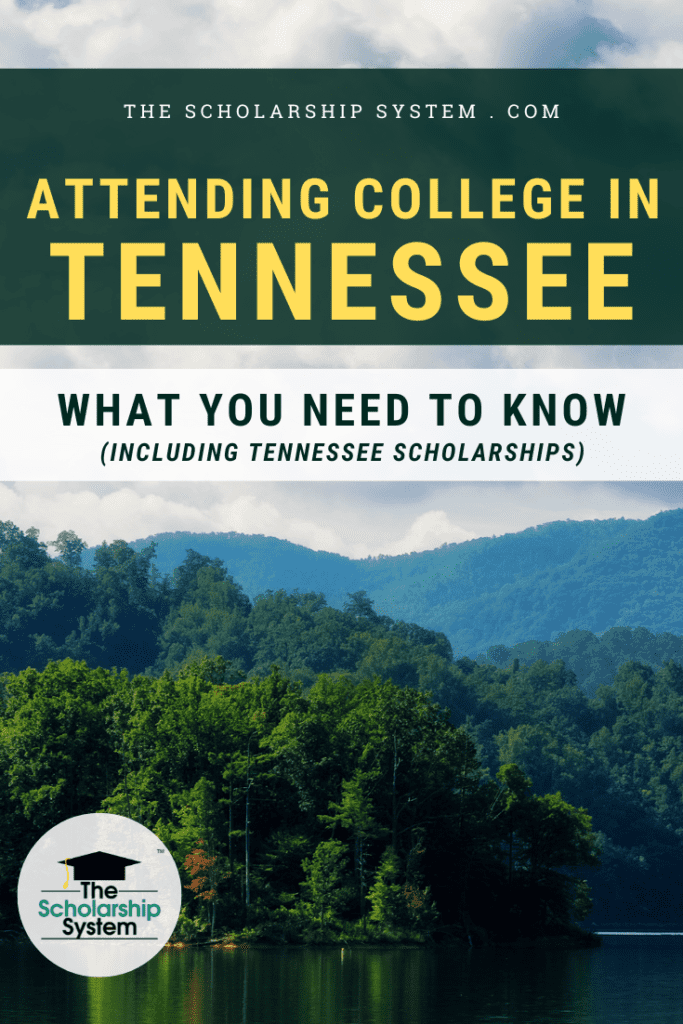 Colleges and Universities in Tennessee
In total, there are 101 private and public colleges in Tennessee. Among them, students will find 69 four-year Tennessee colleges and universities. There are also 89 two-year trade schools and community colleges in Tennessee.
Typically, students don't have time to review every school while making a college decision, so it's often best to use a reliable strategy to make sorting through the options easier. Here are two approaches that work well as starting points for more students.
College Towns in Tennessee
One of the ways that students can begin their college search is to focus on exploring the various college towns in Tennessee. College towns are classically very supportive of their local schools. Plus, the culture and available amenities often favor young adults, which is often beneficial.
Here is a list of Tennessee college towns:
Clarksville
Chattanooga
Knoxville
Johnson City
Martin
Murfreesboro
The main reason that Nashville and Memphis aren't on the list is that these are larger cities. While there are many Memphis and Nashville, TN, colleges that offer an excellent educational experience, the cities don't inherently cater to the schools. As a result, students need to consider whether the general lifestyle in those cities is a match before enrolling at schools in them.
Additionally, students can certainly consider other towns that have colleges in the area. Ultimately, finding the right environment is what matters, so students should deviate from the list above if those college towns don't meet their needs.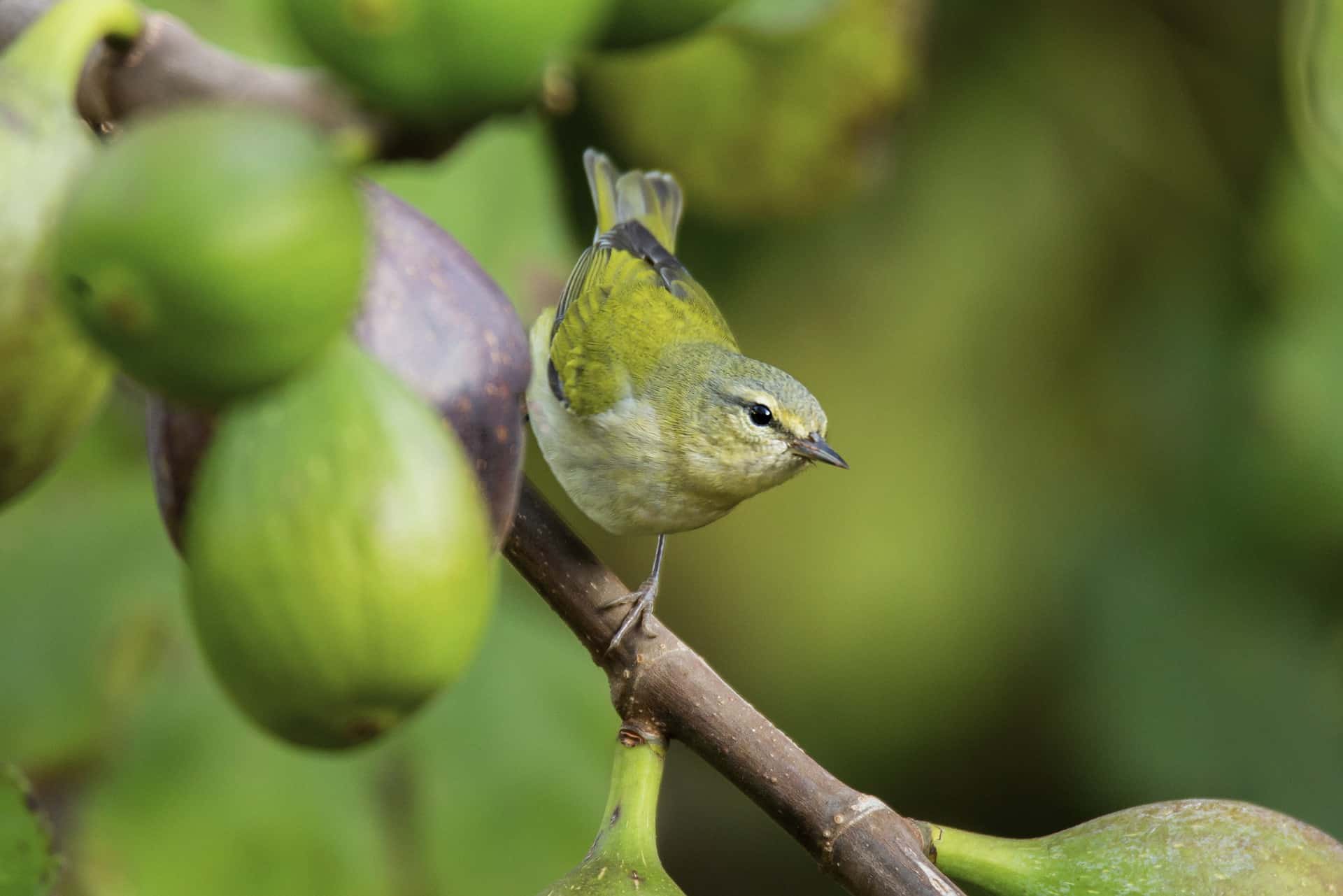 Major Tennessee Colleges and Universities
For students that are more focused on the academic or on-campus experience, starting their college search by exploring the leading private and public universities in Tennessee is potentially a better choice. Every school has unique benefits. Some are known for exceptional cultures or athletic teams, while others stand out due to distinctive academic programs or stellar reputations in specific fields.
Since all of the top TN state universities, public colleges, and private institutions have different offerings, checking them out first can make managing a college search easier in some cases. Essentially, it lets students focus during the first part of their search, making the process less overwhelming.
Here's a list of the major colleges and universities in Tennessee:
While the list of colleges in Tennessee above is a solid starting point, some students might want to focus their search based on their ideal major. For example, looking specifically for colleges in Tennessee for medical, or criminal justice colleges in Tennessee, or colleges in Tennessee for music might help some students narrow down their choices quickly.
Ultimately, what matters is that students find the best colleges in Tennessee for them. As a result, exploring Tennessee colleges and universities beyond what's outlined above is wise if those schools aren't the right fit for your student.
Tennessee Financial Aid
One of the most significant hurdles students face when preparing for college is determining how to cover the cost. More often than not, that means turning to financial aid. While student loans are a classic part of financial aid packages, they involve taking on debt. Fortunately, by exploring alternatives, students can potentially graduate debt-free.
In many cases, college grants and scholarships in Tennessee are excellent starting points. Neither results in debt if the student meets the requirements. Plus, it's possible to secure enough awards to make student loans unnecessary.
Generally, scholarships for Tennessee students have specific requirements, one of them being residency. The residency rules can apply to Tennessee scholarships for high school seniors, as attending a local high school typically comes with residency. However, even awards focused on college-aged students make residency mandatory if they're administered at the state level.
In most cases, the residency requirements for scholarships for Tennessee residents mimic those that separate in-state students from out-of-state students. Generally, a domicile in Tennessee (not just a dorm room) is a must. Additionally, living in the state for at least one year for a purpose other than school is required, though some other conditions could shorten the minimum timeline.
Now, that doesn't mean that out-of-state students can't find awards. Instead, they may need to focus on institutional scholarships. Institutional scholarships are managed by the specific school, and they usually require enrollment but not necessarily residency. For example, there are Tennessee State University scholarships and Tennessee Tech scholarships where residency isn't a must.
If students are looking for University of Tennessee scholarships, they'll need to see what's available at the specific location they're attending. For example, University of Tennessee Knoxville scholarships potentially differ from what's available at the university's other campuses, so it's wise to explore the options through the campus's website specifically.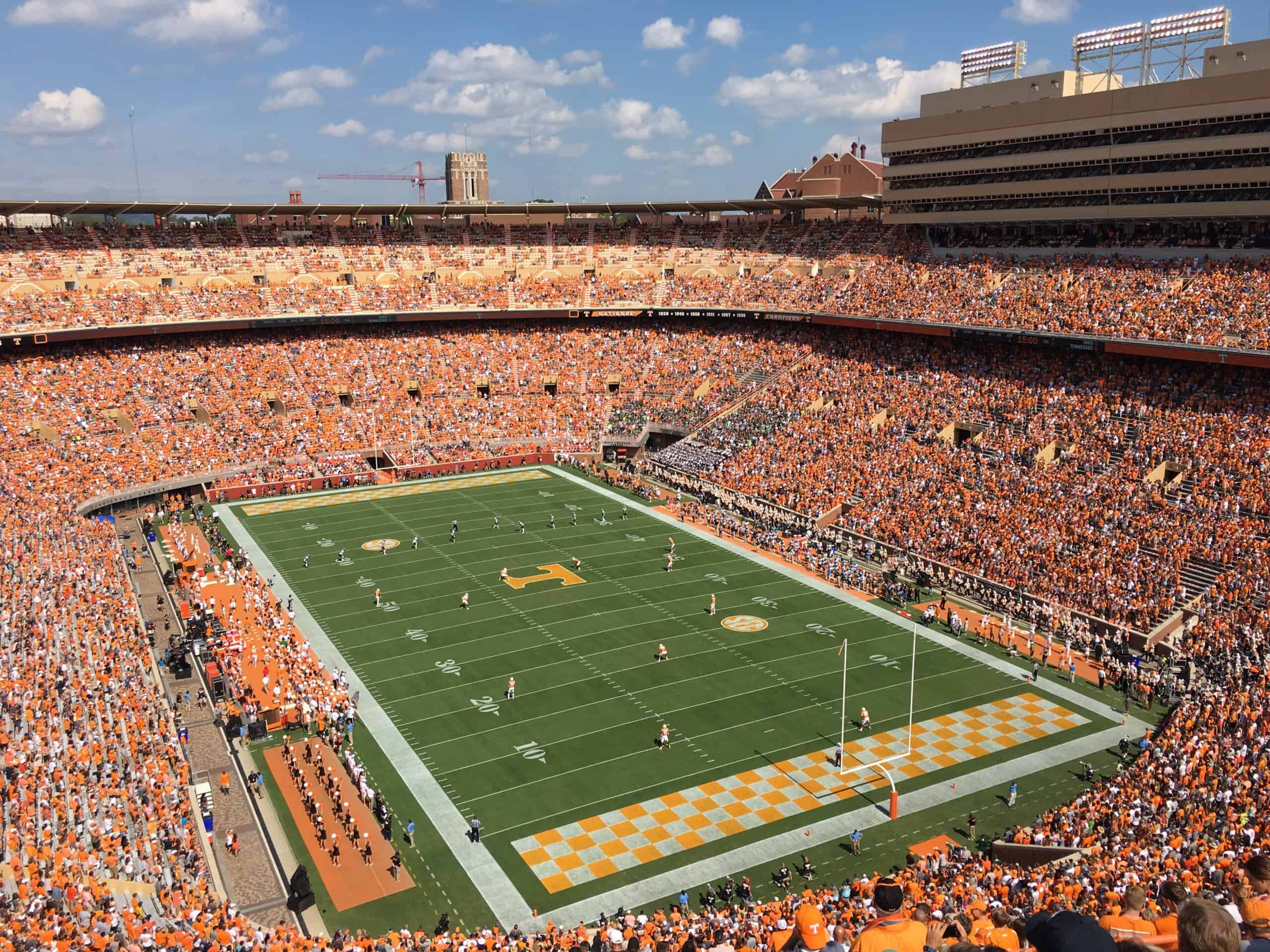 Tennessee College Grants
For college grants in Tennessee, the programs work similarly to federal Pell Grants; they're just managed by the state instead of the federal government. Along with requiring residency, students usually need to meet other eligibility requirements, so they should review the rules carefully before applying.
Here is an overview of some Tennessee college grants students should explore:
Tennessee Scholarships
Tennessee college scholarships are another excellent way to cover the cost of college without incurring debts. Like Tennessee college grants, Tennessee state scholarships often require residency, though there are often additional eligibility requirements, and those may vary.
For example, students may see minority scholarships in Tennessee that target specific demographics, while other college scholarships in TN might focus on financial need, academic performance, or other factors. As a result, students should review the details carefully before applying.
Here is a list of college scholarships in Tennessee that students may want to explore:
Many of the awards above are part of the Tennessee lottery scholarships program, though some of them are supported differently. Additionally, these awards can generally help pay for college costs at most (but potentially not all) TN state universities, and some may work for private institutions, too. Since how the funds can be used varies, students should review any limitations before applying.
Living and Getting Around in Tennessee
Before attending college in Tennessee, students need to know what living and getting around in Tennessee is like. That way, they can ensure their comfort while they're studying, as well as confirm that they can head to other cities or states with ease when the need arises. Here's an overview of what students need to know.
Housing in Tennessee
Deciding between dorms and off-campus apartments is usually one of the more challenging decisions students face. Fortunately, by examining local housing costs, it's potentially easier to see what move is best.
In Tennessee, the average home value is $311,333 (as of February 2023). While that is less than the national average of $357,319, spending that much on housing isn't typically practical for students.
When it comes to rentals, the fair market value for a one-bedroom apartment in Tennessee is $801 per month, while a two-bedroom is $952 per month. However, prices can vary by location, so students should expect rentals to be more expensive in some areas, particularly major cities.
For some students, getting an apartment – either with or without a roommate – may be viable. However, others may find that the cost of dorm rooms is a better fit for their budget.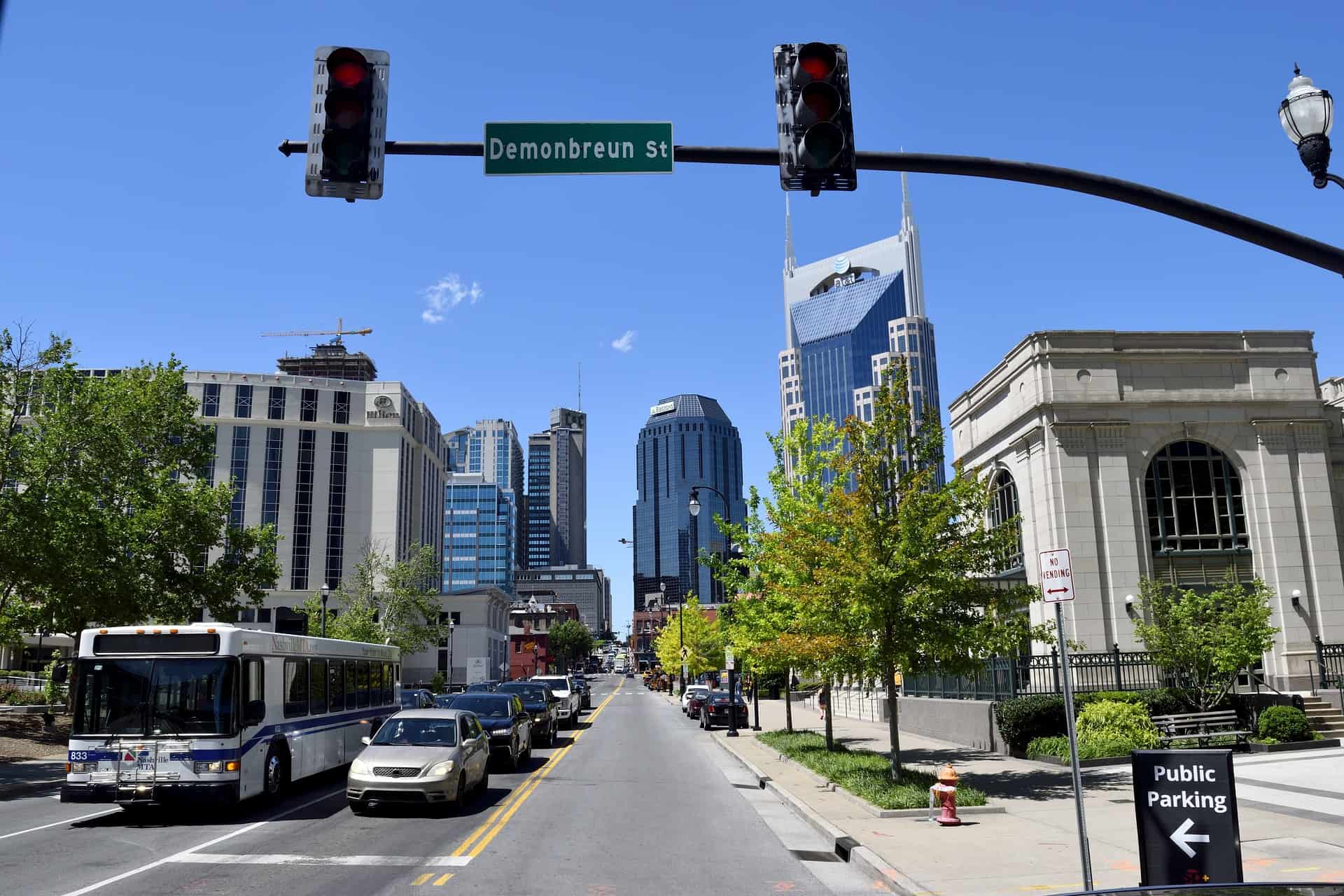 Transportation Options
While students may remain on campus most of the time, they'll often need to head out and about on occasion. For local travel, rideshares, taxis, and buses are all potentially available, especially in larger cities. If your student needs to travel further, there are airports and train stations available to make that easier.
Here is an overview of the Tennessee airports:
Here is a list of Tennessee Amtrak stations, all of which are on the City of New Orleans route:
Memphis, TN – Central Station (MEM)
Newbern-Dyersburg, TN (NBN)
Things to Do in Tennessee
Tennessee has plenty of amazing sights and attractions, making it easy for students to learn about the area, kick back and relax, or have a quick adventure. For students that adore the outdoors, Great Smoky Mountains National Park is an excellent destination. If your student prefers some thrills, the Dollywood amusement park is an ideal place to head for some heart-pumping fun.
Country music fans shouldn't miss the Grand Ole Opry and taking a trip to the Country Music Hall of Fame and Museum is definitely worth it for students who enjoy the genre. If your student is an Elvis fan, then heading to Graceland is an absolute must.
History buffs may like the Titanic Museum or National Civil Rights Museum. The Tennessee Aquarium is excellent for spending peaceful time viewing aquatic wildlife, and the Nashville Zoo is an ideal choice for anyone who wants to watch a wide variety of animals.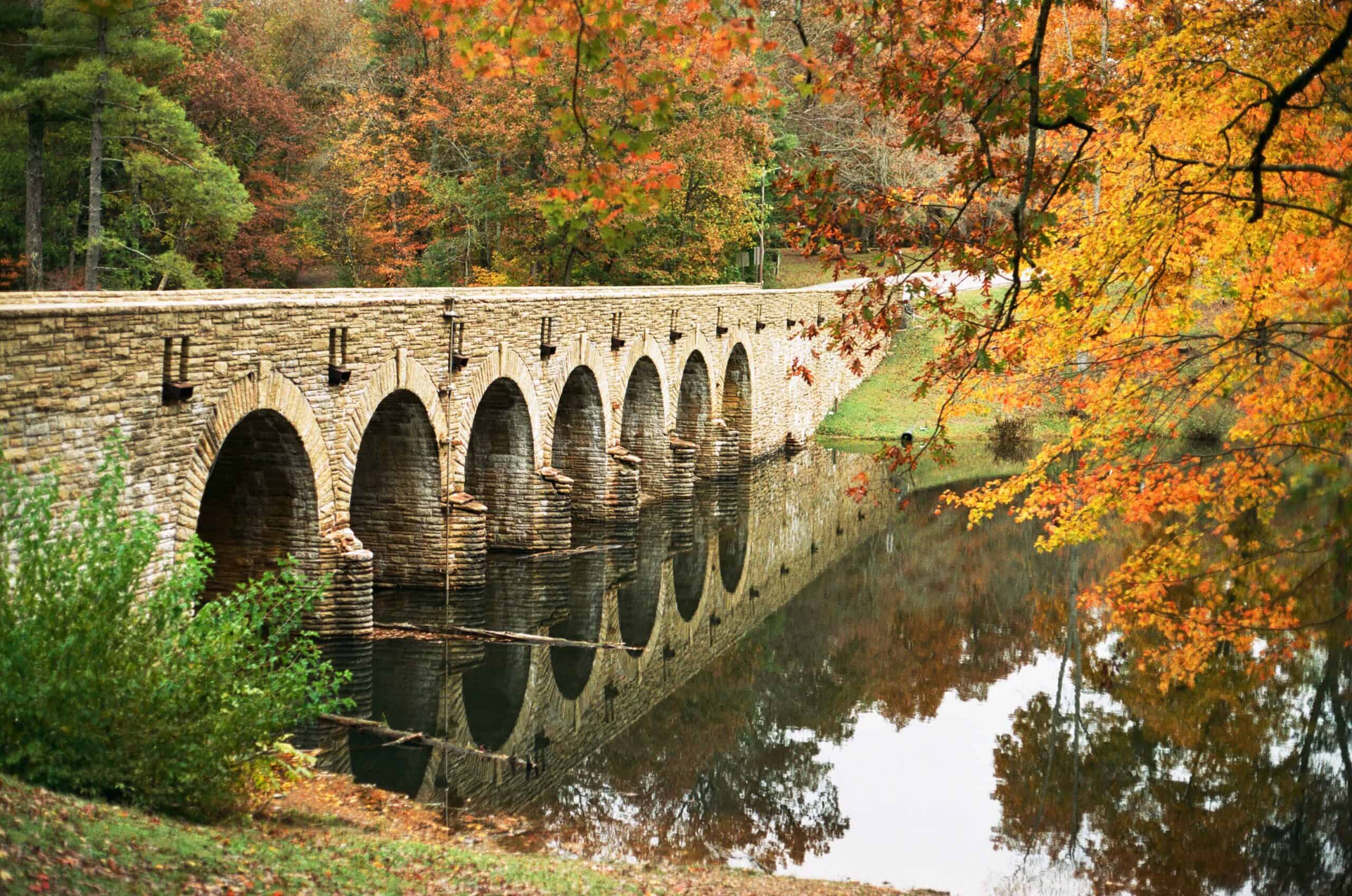 Making Money in Tennessee
Many college students need a part-time job to help cover their costs while attending college in Tennessee. As a result, it's critical to learn a bit about making money in the state and the area's economy. Here's what students need to know.
Minimum Wage
Many part-time jobs pay minimum wage, so knowing the local rate is essential. Tennessee doesn't have its own minimum wage laws. As a result, it follows the guidelines set by the federal government.
In Tennessee, the minimum wage is $7.25 per hour. For tipped workers, it's $2.13 per hour, though the employer must make up the difference if the tips don't cover the gap.
Employment Rates
The unemployment rate in a state usually impacts the amount of competition students face when looking for jobs. High unemployment means more people applying for the same position, reducing the availability of roles, while the reverse is true when unemployment is low.
As of December 2022, the unemployment rate in Tennessee was 3.5 percent. That was directly in line with the national average, which was also 3.5 percent at the time. When rates are that low, students usually don't have much trouble finding part-time jobs.
Tennessee Key Industries
Tennessee has a diverse economy, with a wide array of industries represented. As a result, students may have an easier time finding jobs or launching careers locally in these sectors.
In Tennessee, STEM-related industries are growing, including scientific research, consulting, data processing, tech services, and similar sectors. Agriculture and transportation technology are also on the rise, creating new opportunities.
Manufacturing is also big business in Tennessee, and the health sector is incredibly large. Agriculture, tourism, energy, and entertainment are similarly booming, making them potentially great targets for students.
If your student plans on attending college in Tennessee, scholarships can make nearly any school affordable. If you and your student want to learn about Tennessee scholarships, sign up for our free college scholarship webinar! Take a quick trip over to http://thescholarshipsystem.com/freewebinar to reserve a spot today.