Updated on November 14th, 2022
Choosing holiday gifts for students isn't always easy. Parents, other family members, and friends might struggle to find the perfect option. Similarly, if students want to give their teacher a present to celebrate the holidays, figuring out what to give is often harder than you'd expect.
Fortunately, there are plenty of solid options, including many you can easily buy online. Here is our list of holiday gifts for students of all ages (and teachers, too) to help get you started.


Do you want to gift your student a debt-free degree? If so, scholarships could be the answer. If you and your student want to learn about scholarship opportunities, sign up for our free college scholarship webinar! Take a quick trip over to http://thescholarshipsystem.com/freewebinar to reserve a spot today.
Holiday Gifts for Students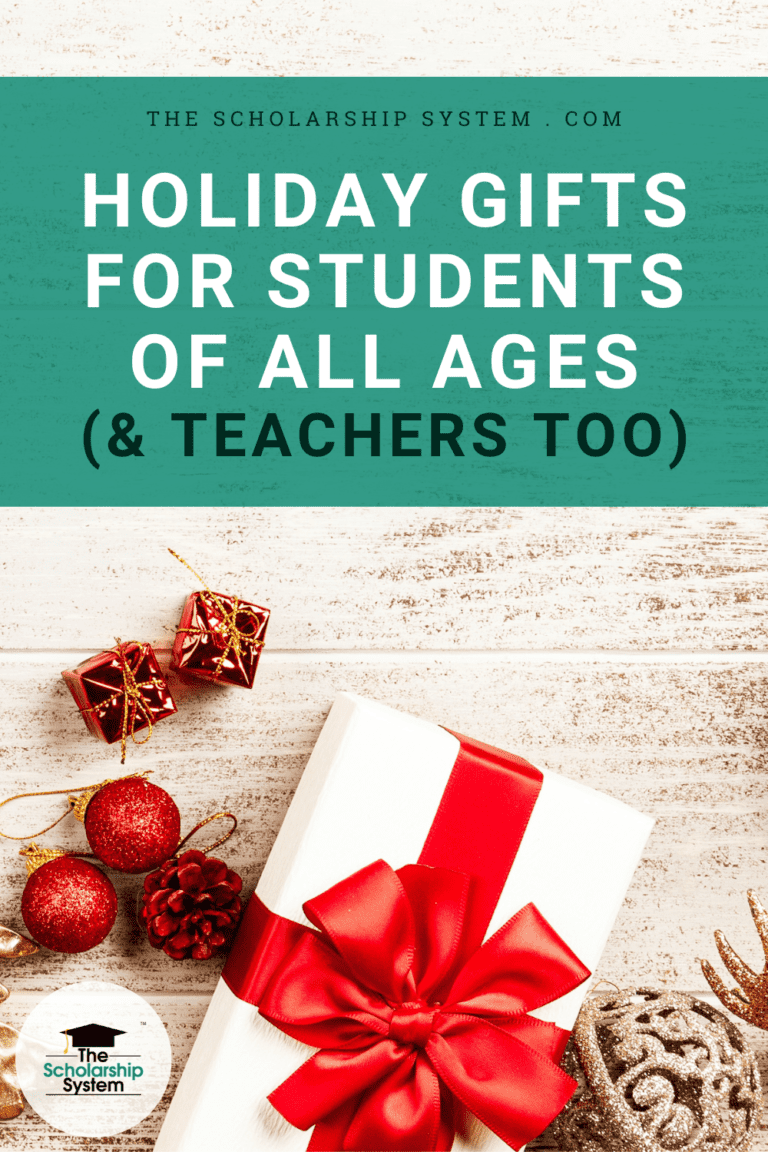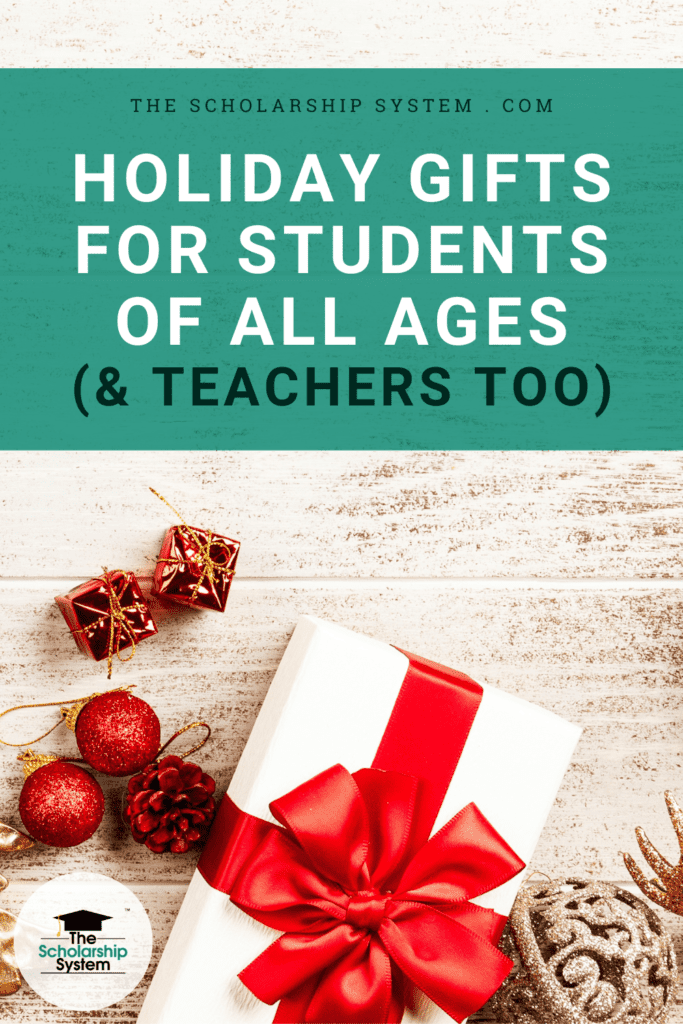 Choosing holiday or Christmas gifts for students feels tricky in many cases. You need to consider a variety of factors, including the student's age, future plans, and interests.
Fortunately, some holiday and Christmas gift ideas for students work well in many situations. Here are some holiday gifts for students, divided into grade levels.
Christmas Gifts for Elementary Students
Purchasing Christmas gifts for elementary students is often easier than for other age groups. Toys commonly target children in this age range, and many classic choices from your childhood remain viable options today.
Some of the best Christmas gift ideas for kindergarten students are those that connect to activities or help them build skills. Coloring books and age-appropriate storybooks are all great places to start. The same goes for craft supplies.
Consider going with Crayola Color Wonder Markers for mess-free coloring and a compatible coloring book. It's an excellent choice because it encourages creativity, promotes hand-eye coordination, and won't lead to marks on tables or fabric.
If you want to introduce technology, an Amazon Fire Kids Tablet with an Amazon Kids+ Subscription is one of the best Christmas gifts for kindergarten students. The device and subscription ensure many apps are safe for kids, and that the focus is on fun learning.
For older elementary students, you have plenty of options. Classic card games like Go Fish and Old Maid are fun and help develop critical thinking skills. DIY craft kits let your student create something they'll enjoy while improving dexterity and boosting creativity. There are craft kids for birdhouse wind chimes, wood race cars, glow-in-the-dark terrariums, and more.
For students interested in science, National Geographic has several fun kits for at-home-safe experiments. Your student can explore how volcanos erupt, learn about electricity, and dive into many other scientific topics.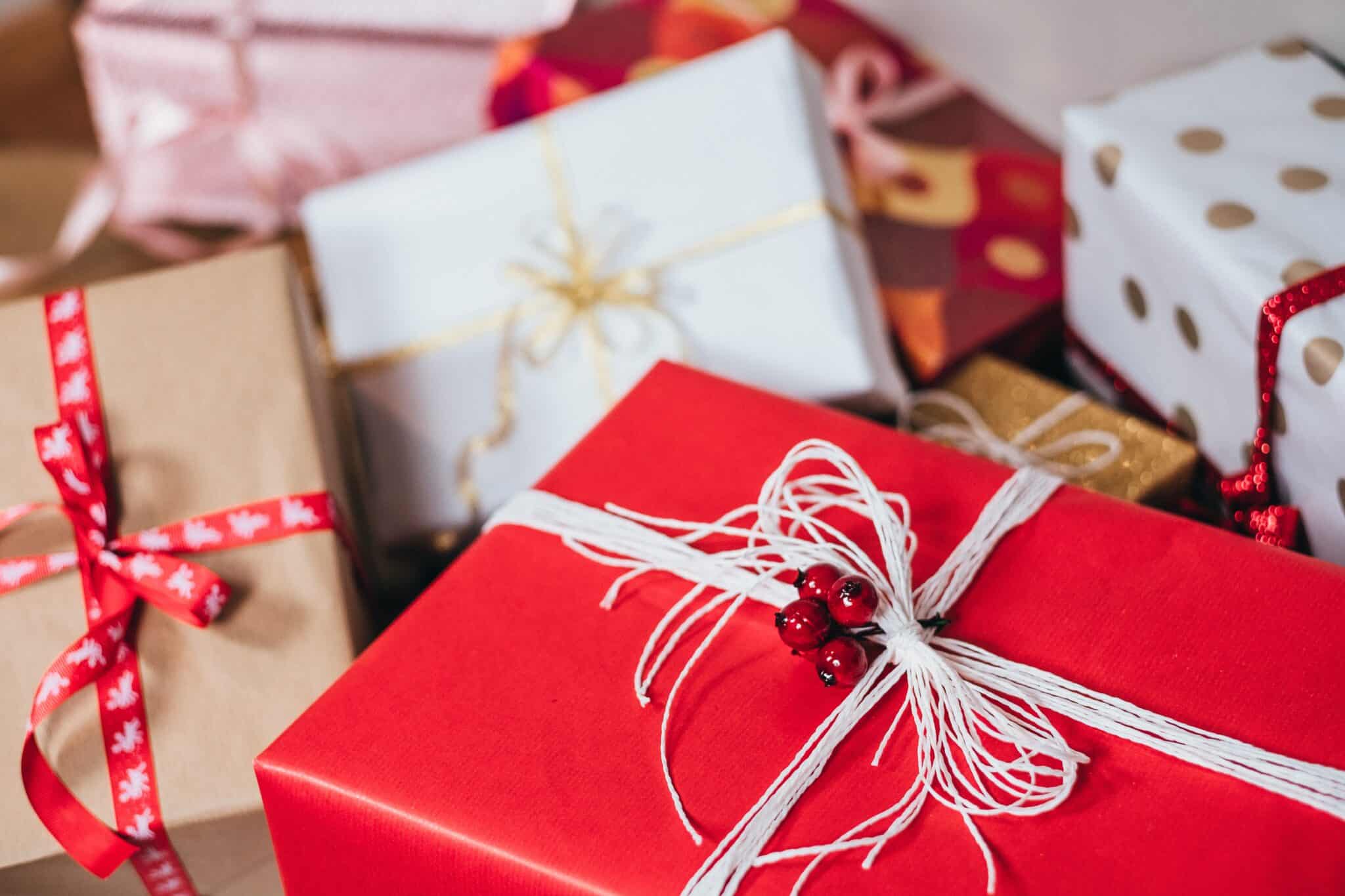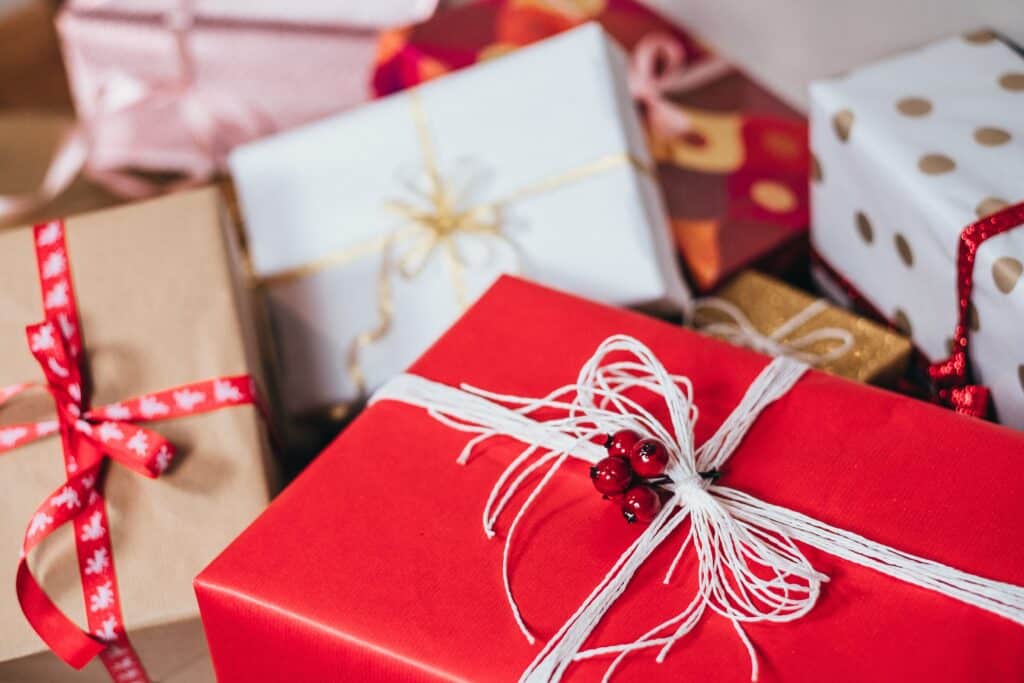 Holiday Gifts for Middle School Students
Once your student is in middle school, their needs and preferences often change. As a result, you need to update your holiday gift approach, moving away from many toys that suit younger students and onto those that fit their age group.
Craft kits remain an excellent option; you just want to choose kits that are a bit more challenging. String art kits can let students create wall décor for their room, though you can also explore science, art, jewelry, or other kits based on your student's interests.
Photo clip string lights are another great choice, allowing them to personalize their space with their favorite photos. If your student has their own phone, a Bluetooth speaker with wireless charging and a nightlight function is a unique décor piece that also has a purpose.
Inquisitive middle schoolers may appreciate the book Interesting Facts for Curious Minds. If your student is starting to express themselves through their appearance, temporary hair chalk could be a fun way to let them don bold colors without permanent hair dye. The card game Not Parent Approved is a tween-appropriate party game that's excellent for sleepovers and that the whole family can play together.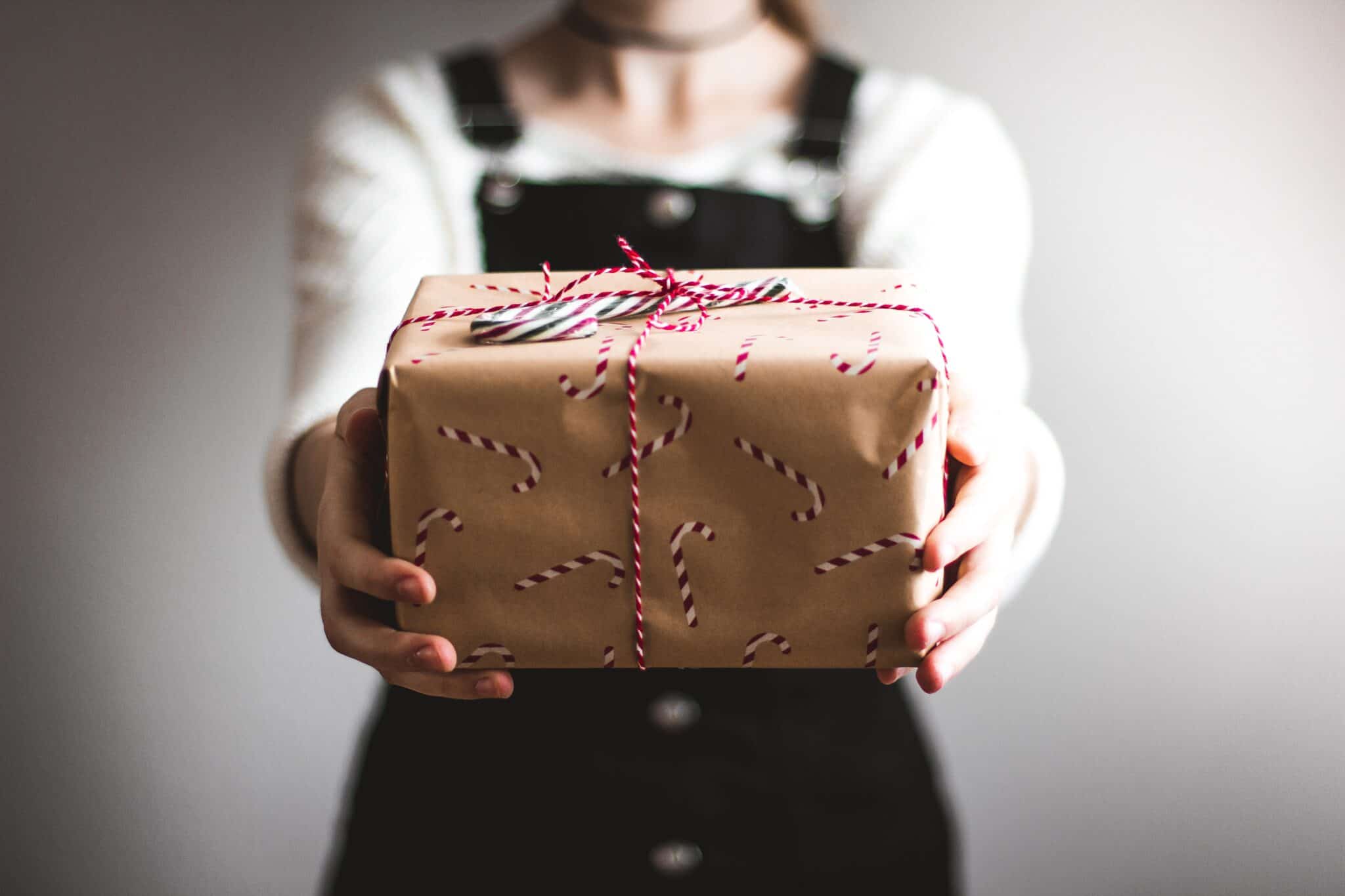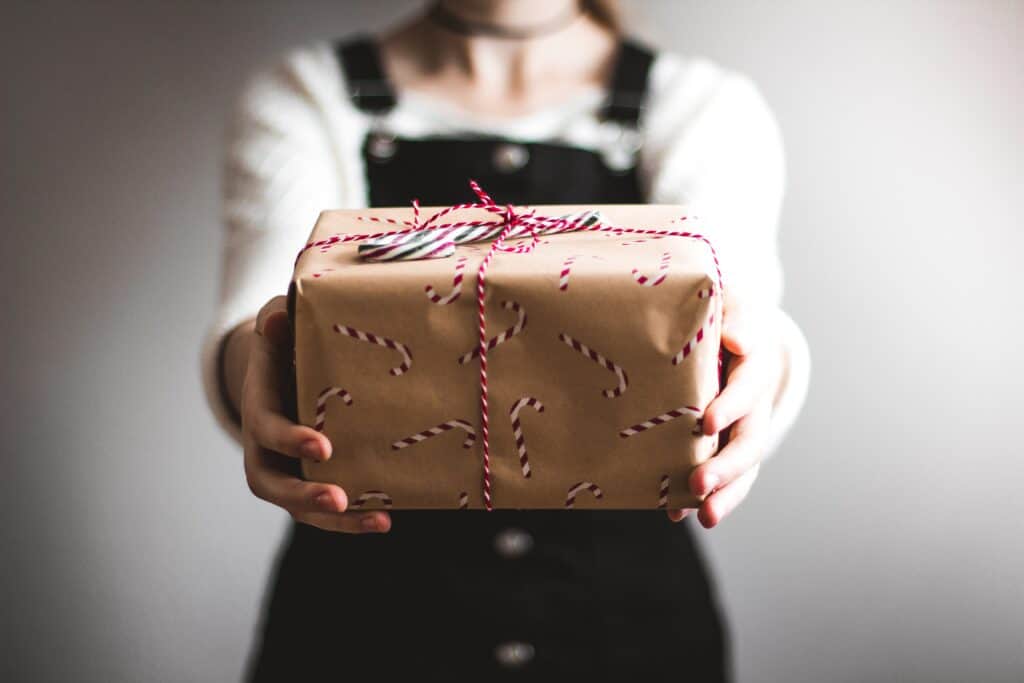 Christmas Gifts for High Schoolers
Many parents struggle to choose the right gift for their high school students. Luckily, you can balance fun with practicality, giving them unique presents that they'll genuinely appreciate.
If you're looking for something a bit quirky, a decompression magnetic metal pen is an excellent option. It's a functional writing implement that they can take apart and reshape. Plus, there are tips that turn the pen into a stylus, which can make using touchscreens easier.
For something trendy, consider cloud slides (aka pillow slippers and pillow slides). They were popularized on TikTok, and many people adore the cushy feel of this indoor and outdoor lounging footwear.
Most teens are also happy to receive high-quality earbuds. Whether your student would prefer Apple AirPods, Samsung Galaxy Buds, or earbuds by Bose or Beats, there are plenty of options available.
For artistic students, a 3D printing pen is a modern option using popular technology. Most come with some filament, but you can also purchase more in your student's favorite colors. Just make sure you get the right size since filament sizes do vary.
If you want even more options, explore our articles on the best gifts for high school students for extra ideas.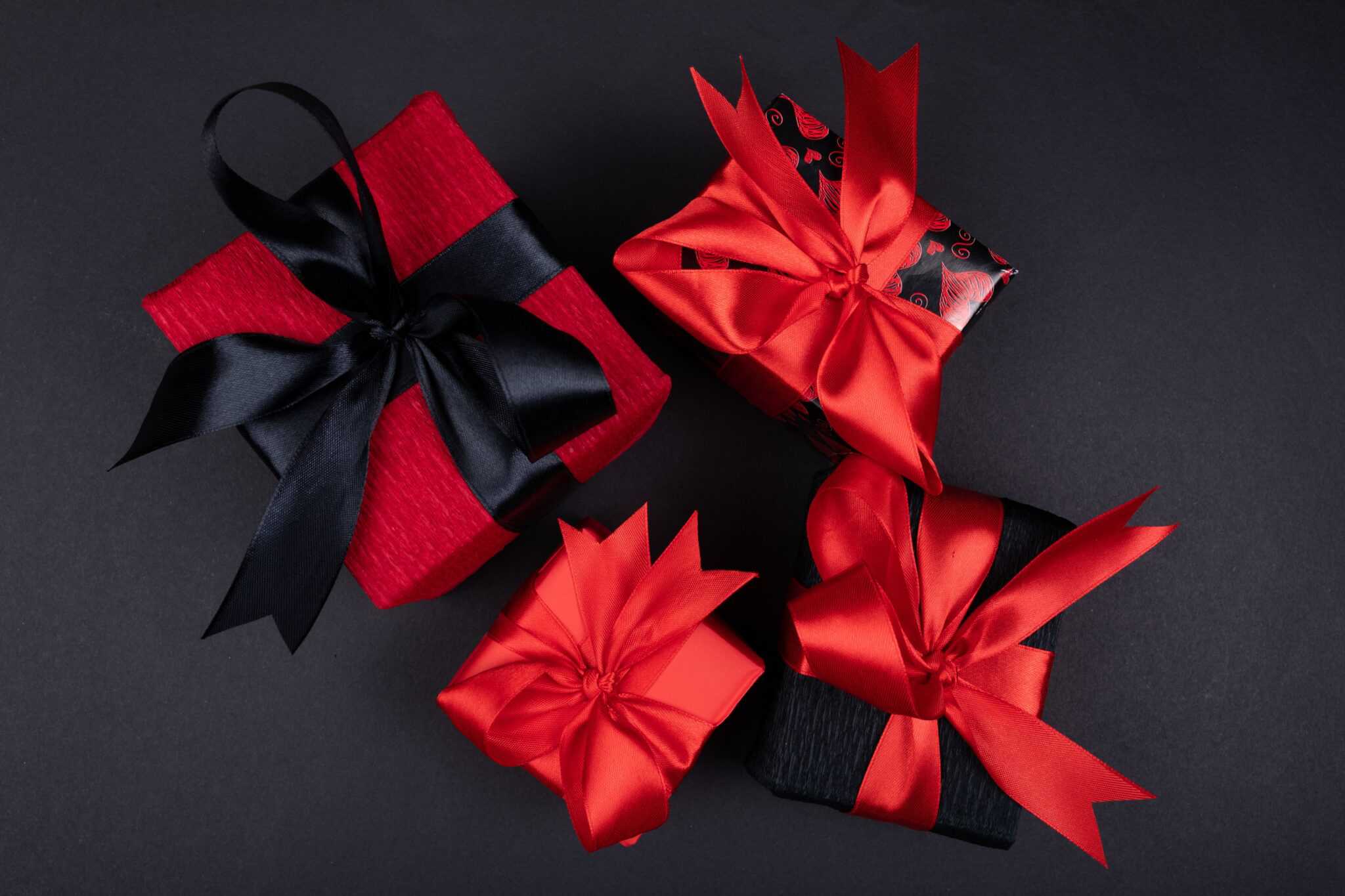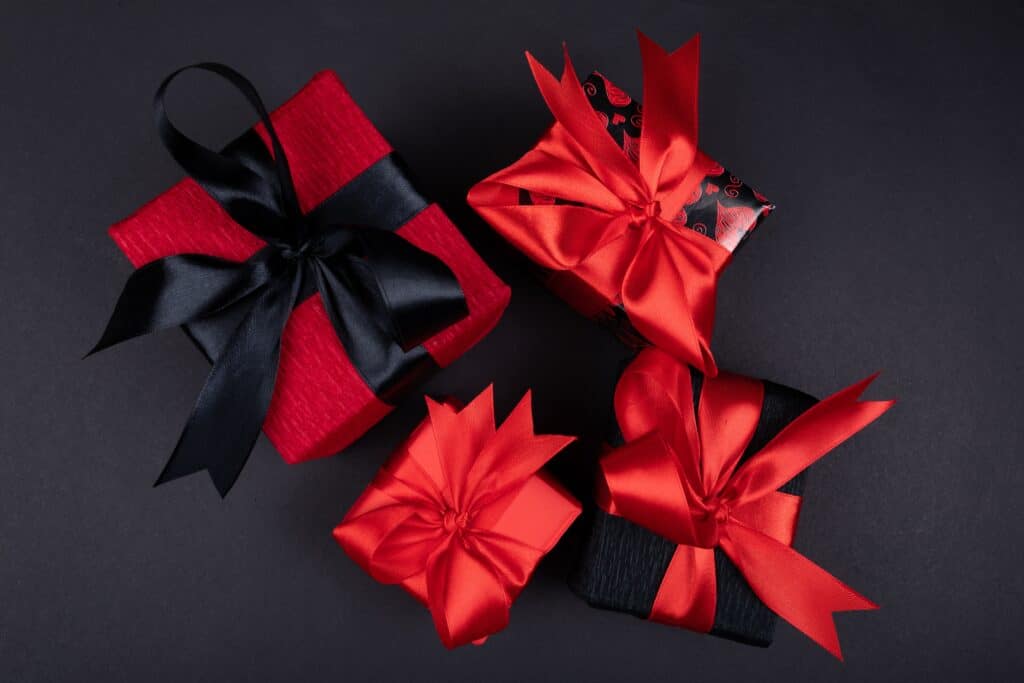 Gift Ideas for College-Bound Students
Once your student is college-bound, choosing gifts that they can easily bring to school is usually an excellent idea. You can consider their current and future needs, ensuring the present will be useful now and when they head off to their first dorm room or apartment.
One great place to start for college-bound students who head to a dorm after high school graduation is a high-quality mini fridge with a freezer. Until high school graduation, they can use it in their bedroom. Then, they can bring it to college to have a private place for drinks and chilled snacks.
A portable power bank is a must if your student doesn't have one already. It lets them keep their devices powered up all day, ensuring they don't end up with a dead phone or tablet while they're bouncing between classes.
Athleisure sets for men or women that are stylish and cozy are another great option, particularly if it looks put together enough to make wearing it to class an option.
Good Gift Ideas for College Students
When you're looking for holiday gifts for college students, you usually need to factor in functionality and space.The dormm rooms aren't big. Similarly, many apartments that are affordable for college students are on the small side.
Going with a bed caddy or bed shelf is an excellent choice. It gives them more storage space without taking up too much room. Noise-canceling headphones are ideal if your student has a roommate and needs quiet to study or to hear movies or shows they're streaming.
If your student already has all of their dorm room or apartment gear, consider going with gift cards. The best gift cards for college students usually let them splurge a little without busting their budget. Restaurant or delivery services are excellent choices, as well as entertainment options like movie theaters or video game platforms.
If none of those options feel like a fit, check out our article on the best gifts for college students. It has plenty of extra ideas, so there's likely something that works well for your student.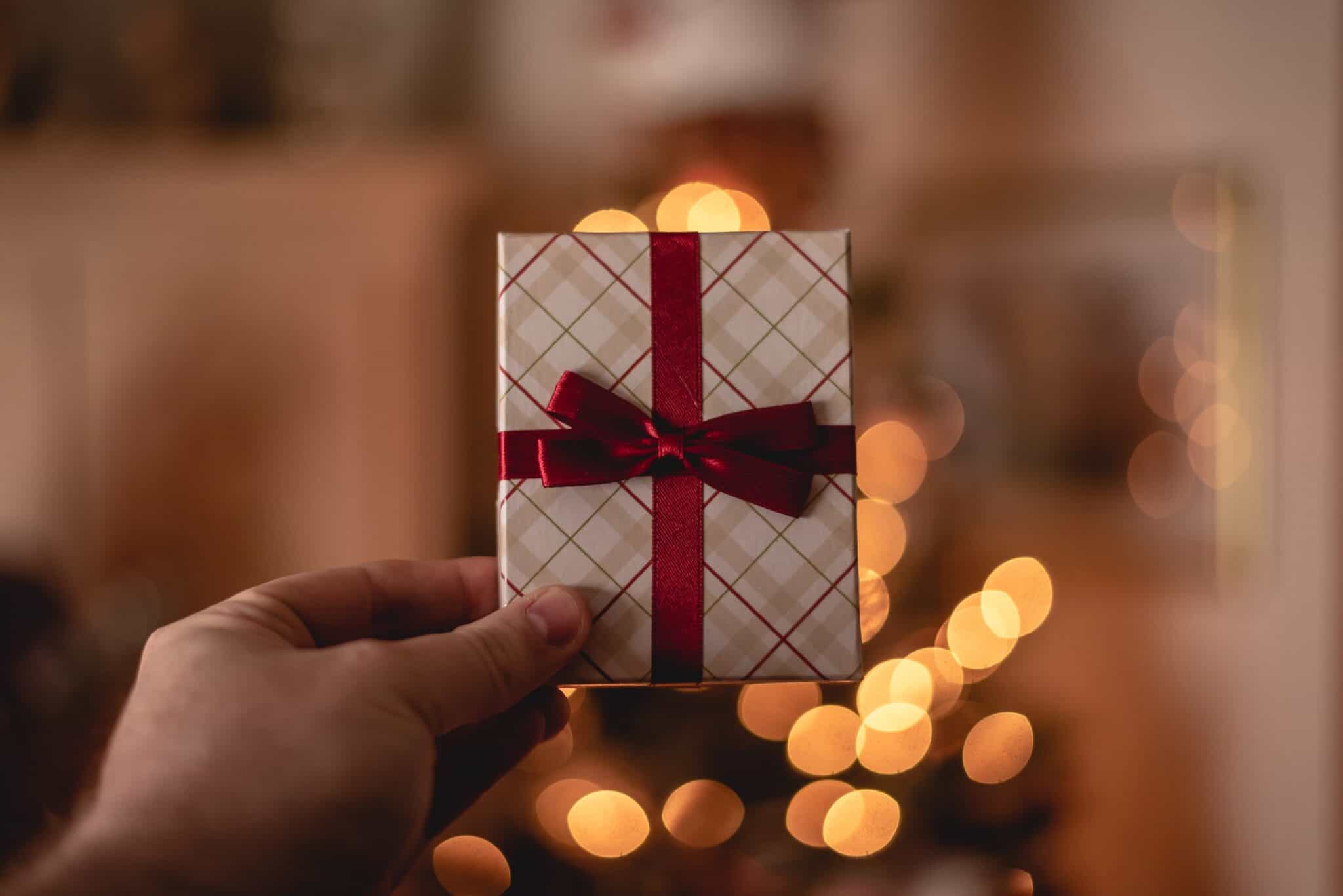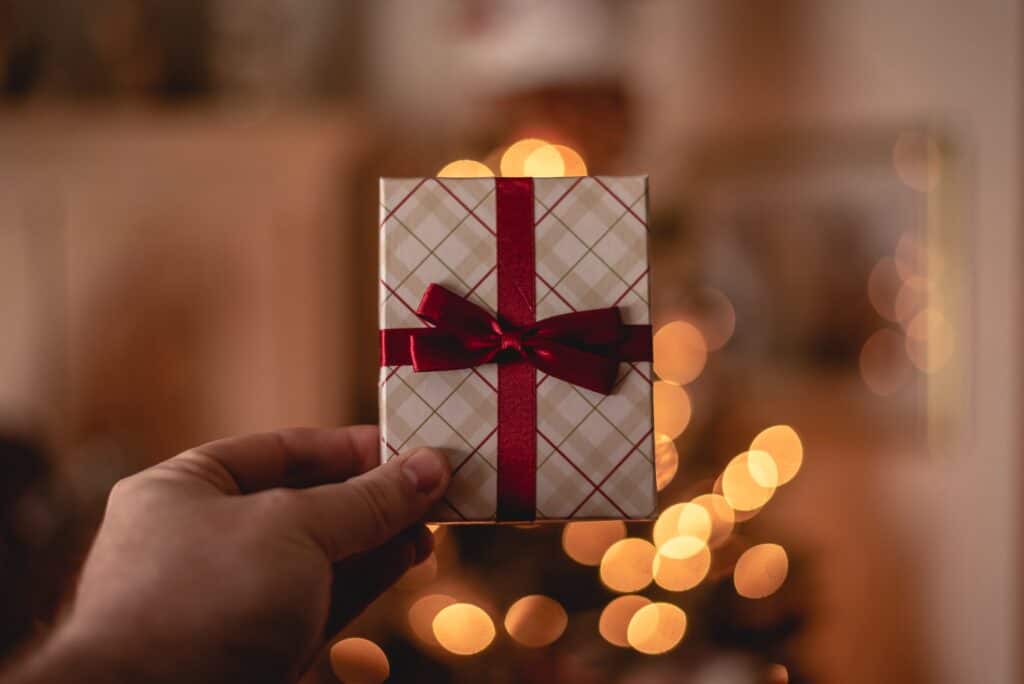 Gifts for Students Studying Abroad
Choosing gifts for someone studying abroad requires a different approach. In many cases, students only live abroad temporarily, so large, bulky items aren't always ideal. Additionally, there could be import rules to consider.
If your student is planning on studying abroad but hasn't left yet, consider a nice piece of luggage. A hard-side expandable carry-on with TSA-approved lock is a great place to start. Couple that with a comfortable waterproof backpack that can hold a laptop, and your student is ready to pack up for the journey.
Since many students explore once they get to their destination, consider giving your student a GoPro camera. A GoPro and the right accessories can come with them on any adventure, allowing them to capture their experience.
Helping them update their wardrobe, if the weather is different at their destination, is also a smart move. You can also explore gift cards to popular attractions in that area, allowing them to enjoy more of what the region has to offer without busting their budget.
Holiday Gifts for Teachers from Students
If your student is younger, they may want to show their teacher some appreciation this holiday season. Many of the best Christmas gifts for teachers from students aren't expensive. Options like handmade cards and ornaments can be especially meaningful.
Otherwise, consider items that are useful above all else. High-quality pens in a range of colors can be great choices. The same goes for personalized reusable water bottles.
When in doubt, gift cards to stores like Amazon or Target are usually solid choices. You can also go with a local coffee shop. Just make sure to couple the gift card with a nice note, as that makes it all the more special.
Do you want to gift your student a debt-free degree? If so, scholarships could be the answer. If you and your student want to learn about scholarship opportunities, sign up for our free college scholarship webinar! Take a quick trip over to http://thescholarshipsystem.com/freewebinar to reserve a spot today.