Updated on September 26th, 2021
As a parent to two college students, I was highly involved in their high school careers. They at times appreciated this support and at other times wanted more independence. Still, the scholarship process was a team effort for all of us.
One area where I took the lead due to them being busy with high school courses, activities, and social lives was in searching for scholarships. I did not write or complete scholarships for them, but I strongly believed that if I found them scholarships, it was easier for them to complete the other portions of the application. I participated in the steps of The Scholarship School program and joined groups that would help me find appropriate scholarships for my daughters.
Related articles:
We implemented a "Scholarship Sunday" at our house once a month and spent a few hours working on scholarships and reviewing the ones with upcoming due dates. We made it fun and always had snacks and something fun to do when we completed all our tasks. These Sundays also gave us time to talk about many topics that were important to us with her leaving soon for college.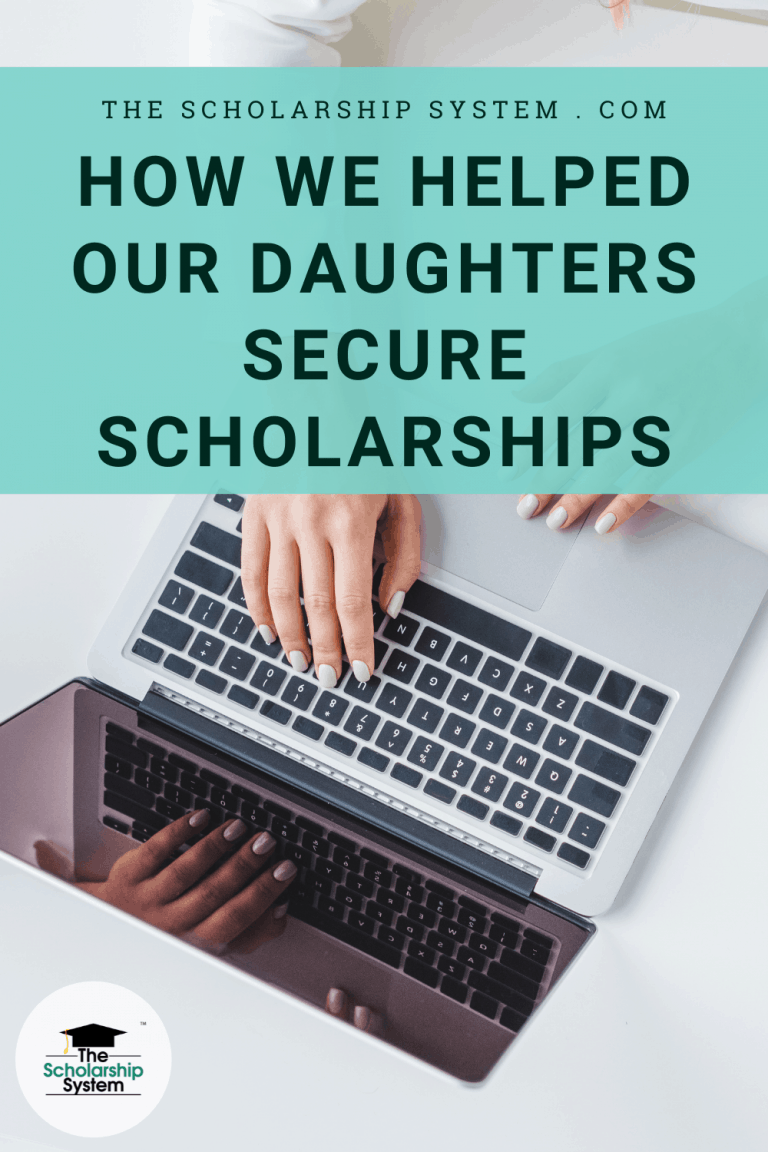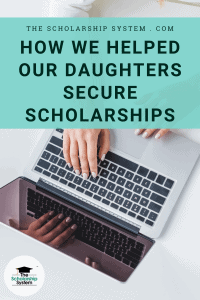 I know it can be difficult to get students on board to apply for scholarships so here are some thoughts on that topic.
My oldest daughter was more resistant and stated several times that she felt searching for scholarships was a waste of time as she was never going to win any money. My husband and I sat down and had an honest conversation with her in the fall of her senior year. We stated that we had a plan to apply for 20-30 scholarships within the next six months and that she would need to participate fully or we would not assist her in paying for college.
After our conversation, we created an electronic system where, each month, we would identify scholarships that we felt were a good fit for her qualifications. We noted due dates in bold and worked backwards in obtaining transcripts, letters of recommendation, or other resources.
We started slow and had some setbacks with rejection email after rejection email. At that point, I offered her another incentive to continue applying: if she continued applying for the identified scholarships, I would pay for her books for her first year of school. Essentially, she had just won her first scholarship in my opinion. This worked well for us and we continued to perfect our resources and methods of applying.
In the end, she won over $15,000 in scholarships for her freshman year of college and, after being selected as a Resident Assistant in her sophomore year, we found out that the university she attends actually owed her money for that year of school (we got a $1,000 refund check EACH semester!) She was thrilled to be asked by other peers what it was she was doing to be so successful on her scholarship journey.
Since then, we've tried the same strategies with our second daughter. She has now secured $9,125 in external scholarships (not including the scholarship money she has received from her university).
In the end, what made them successful was persistence, dedication, and good old-fashioned teamwork.
Bio:
Tracy L. Quarnstrom has served as the director of Wolf Creek Online High school since 2003 and a member of The Scholarship System since 2016. She lives in Minnesota where she is passionate for advocating for choice for all students in the State from choosing their own high school to enrolling in dual credit courses. She enjoys working with high school students on a daily basis. She has two daughters who are a freshman and sophomore in college at this time. In her spare time, she is addicted to searching for and finding scholarships for her daughters. Through the process of assisting her daughters and their friends, she has gained an immense amount of knowledge about the college application and funding processes.
If you and your child would like to learn more about how to get started with scholarships, sign up for our free college scholarship webinar! It's a great way to learn about the process and how to identify opportunities that can help your student avoid debt while pursuing their education!
And if you want our latest list of scholarships with deadlines coming up, go to www.thescholarshipsystem.com/scholarshiplist.
Did you find this article helpful? Share it with family and friends so they don't miss out!