Updated on September 12th, 2023
If your student is interested in politics and government, political science scholarships might help them explore their passion without having to break the bank. In some cases, students who want to pursue careers in journalism or move on to law school also start by majoring in political science. Studying political science gives them insights into how communities and federal and state governments operate and how power is distributed in a society. Additionally, students often gain historical insights that can serve them professionally.
At times, figuring out how to cover the cost of their college education is challenging. Fortunately, students interested in public service, international affairs, and other political science-oriented careers can take advantage of scholarships to reduce their out-of-pocket costs.
If you and your student want to learn more about finding political science scholarships, sign up for our free college scholarship webinar! Take a trip over to https://thescholarshipsystem.com/freewebinar to reserve your spot today.
Political science scholarships are surprisingly plentiful, and everyone has options, including high school seniors, current college students, and grad students. If your student plans to major in political science, here's what you need to know.

Political Science Scholarships
Political science scholarships help students pursuing related degrees cover the cost of their education without debt. As a result, they're an excellent way to fund a student's education, reducing their need for debt-based solutions like student loans.
In most cases, opportunities in this category are limited to scholarships for political science majors. However, some are also open to students studying related subjects (such as government, law enforcement, and pre-law) or those who have decided to minor in political science but pursue another major. Additionally, political science majors often qualify for scholarships open to social science majors and general scholarships available to students studying a wide array of disciplines.
As with all scholarships, the awarding organization determines the qualifications for its scholarships. This means many political science scholarships aren't open to every student who selects that major. Additionally, the requirements for one can vary dramatically from one political science program to another.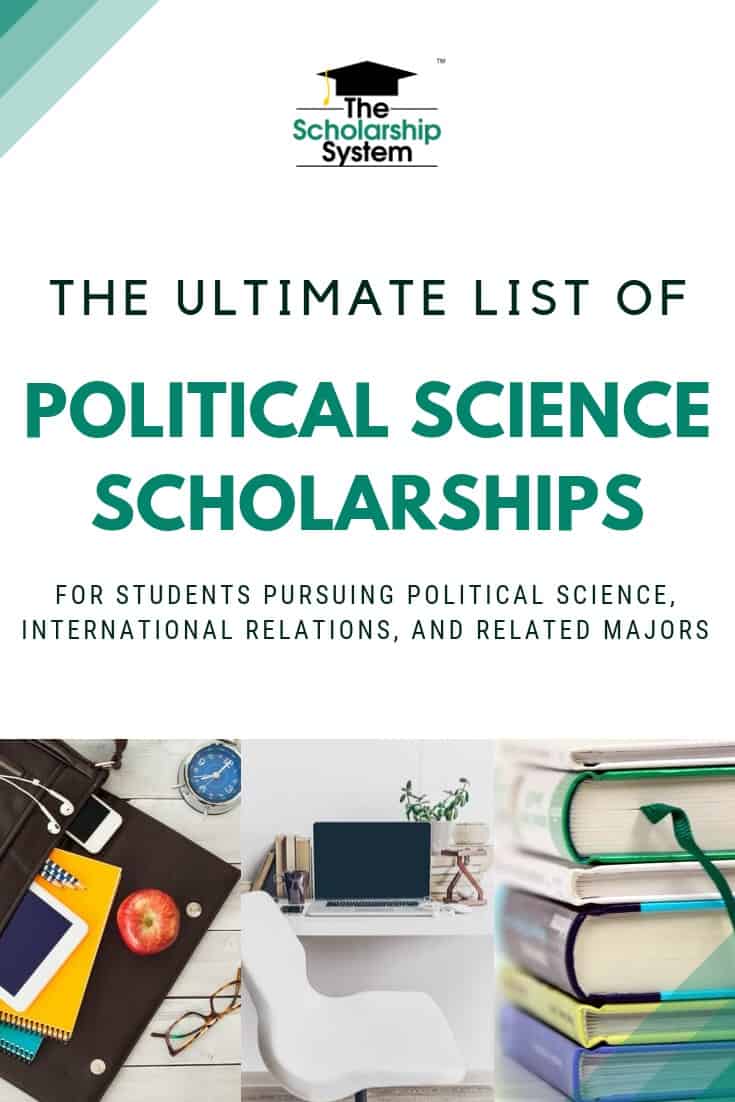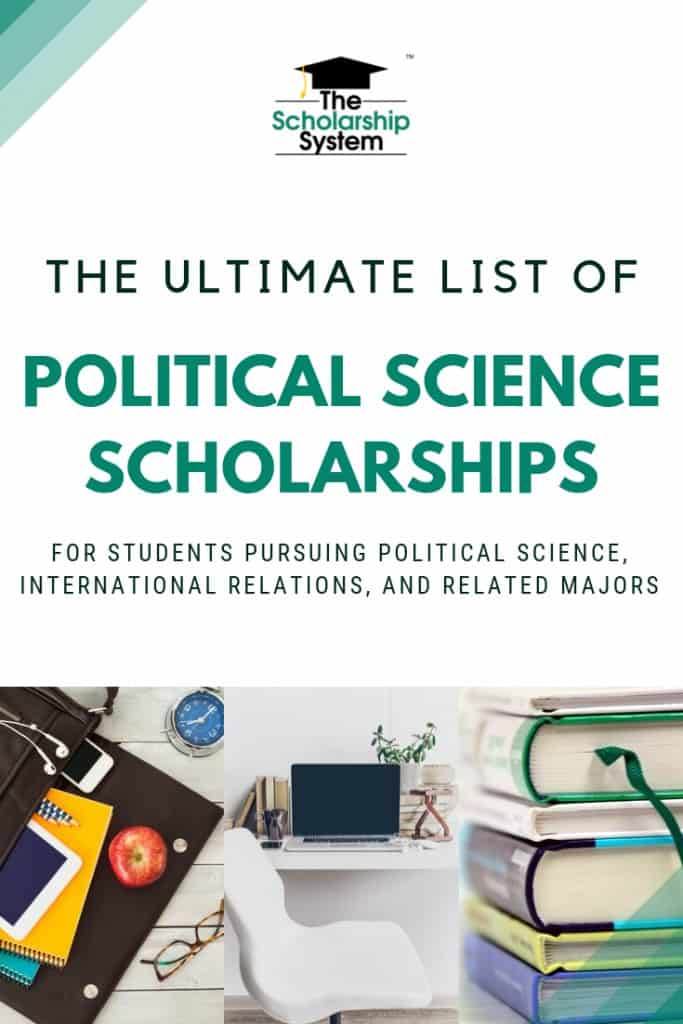 Undergraduate Political Science Scholarships
Many scholarships aim their financial aid specifically at undergraduate students. Some are available to incoming freshmen, while others are limited to college sophomores, juniors, or seniors.
Additionally, specific scholarships are renewable, meaning students can receive them yearly if they maintain the outlined academic standards and continue meeting stated requirements. Others are one-time awards or may require students to reapply annually.
As with all scholarships, students need to review the rules carefully. Along with ensuring they're eligible, that allows them to gain a full understanding of the process before committing time and energy toward applying.
Here is a list of undergraduate scholarships for students interested in political science that are open to nearly everyone who wants to major in the political science field: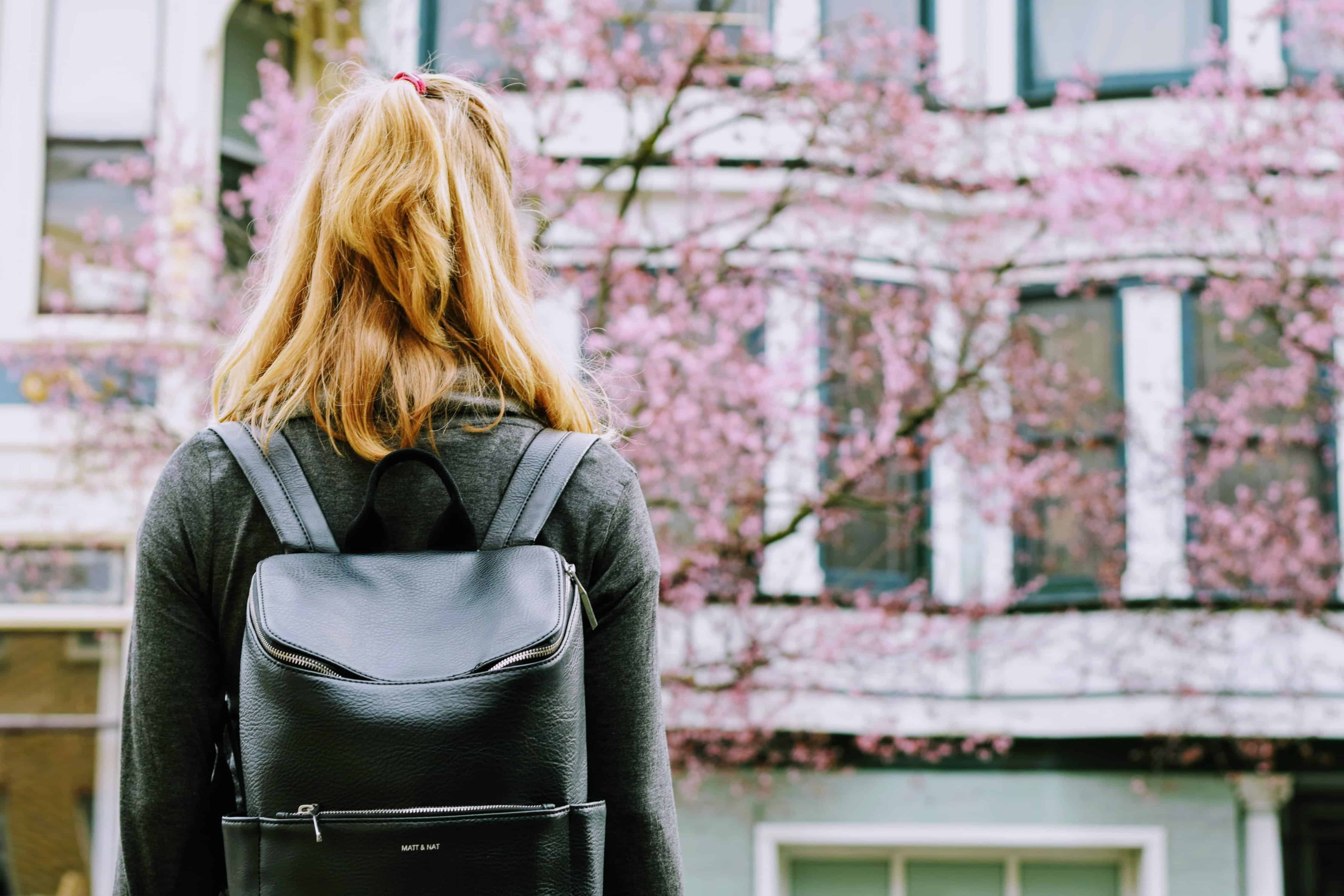 SCHOLARSHIPS FOR FEMALE POLITICAL SCIENCE MAJORS
Female political science majors also have access to additional scholarships. In many cases, these are worth pursuing for students who qualify. The rules inherently limit the applicant pool, leading to less competition. In turn, students may have a higher chance of getting selected.
Here are some political science scholarships that limit applicants to women and girls:
POLITICAL SCIENCE SCHOLARSHIPS FOR MINORITIES
In some cases, a political science scholarship opportunity is only open to certain minority students. Eligibility could be based on heritage or another demographic.
Ultimately, these options are worth checking for students who qualify. The restricted applicant pool leads to reduced competition, which could increase a student's chances of securing funding for their education.
Here are a few political science minority scholarships: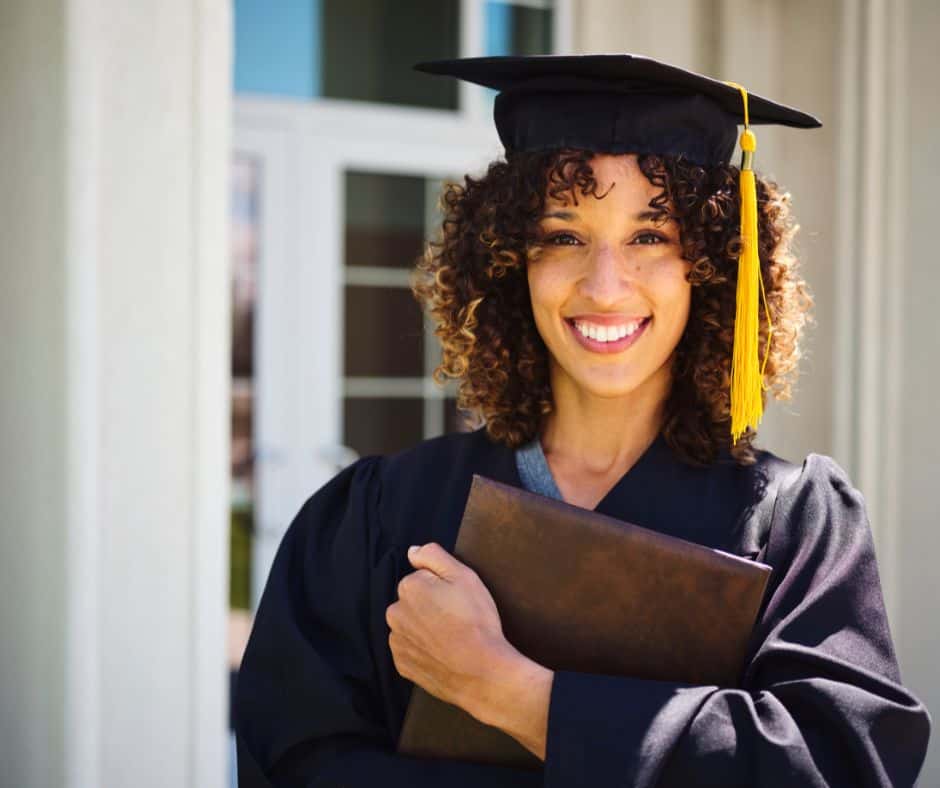 Scholarships for Political Science Graduate Students
Pursuing a graduate degree studying political science can be incredibly expensive. Luckily, there are scholarships for political science graduate students, allowing those who wish to go beyond a bachelor's degree to do so without breaking the bank.
A benefit here is that the scholarships are targeted specifically toward grad students. As a result, they aren't competing with undergraduates during the selection process due to the smaller applicant pool.
Here is a list of scholarships for political science graduate students:
INSTITUTIONAL SCHOLARSHIPS FOR POLITICAL SCIENCE MAJORS
Many colleges and universities have scholarship programs. Only students enrolled at that specific school can apply, suggesting they have chosen an eligible major.
Again, exploring these awards is wise because the applicant pool is inherently smaller. Attending the school is a requirement, so students only go up against other members of that college's student body.
Here is a list of institutional scholarships for political science majors: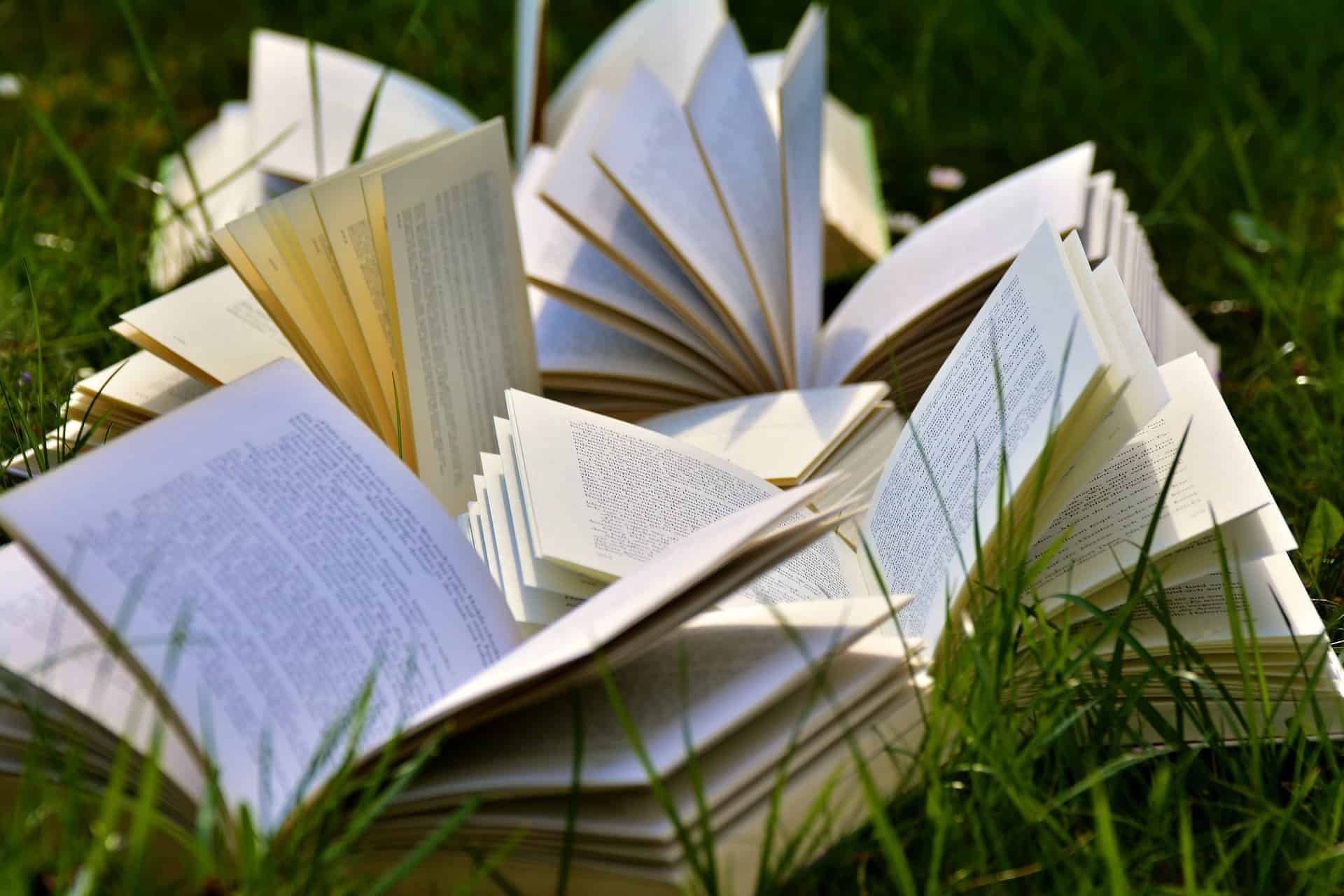 International Relations Scholarships
International relations is a subset of the political science major focusing on global politics, foreign affairs, and national security. Since it's a somewhat specialized major, fewer students typically qualify. In turn, international relations majors will have less competition here than they do if they apply for general political science scholarships, which often works in their favor.
Here are just some of the international relations scholarships that are available:
Best Political Science Schools
A political science degree is a widely available major. Most colleges and universities that offer diverse educational options have political science, international relations, or something similar available.
However, not all schools are as renowned for their political science programs as others. While it's important to remember that every student's needs are different (which may influence which college is ultimately right for them), knowing which schools have strong political science programs might help narrow their college search.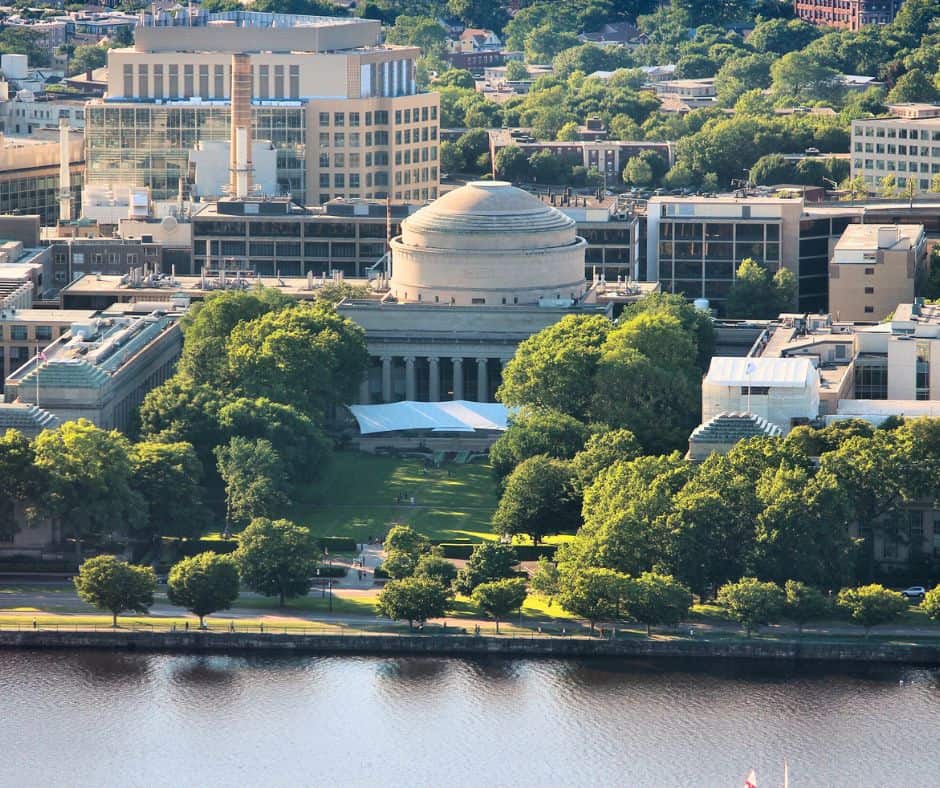 Here's a list of some of the best political science schools based on their reputations:
While this list is filled with schools that can meet the needs of many political science students, it isn't exhaustive. A slew of other schools offer political science as an available major.
Additionally, the colleges above may not be ideal for every student. Each has a unique culture. Additionally, the admissions requirements and program designs can vary. The availability of financial aid also differs.
As a result, students should deviate from the list above if those schools aren't the right fit. Ultimately, finding the best possible match for them should always be their priority, ensuring their educational experience is precisely what they need to thrive.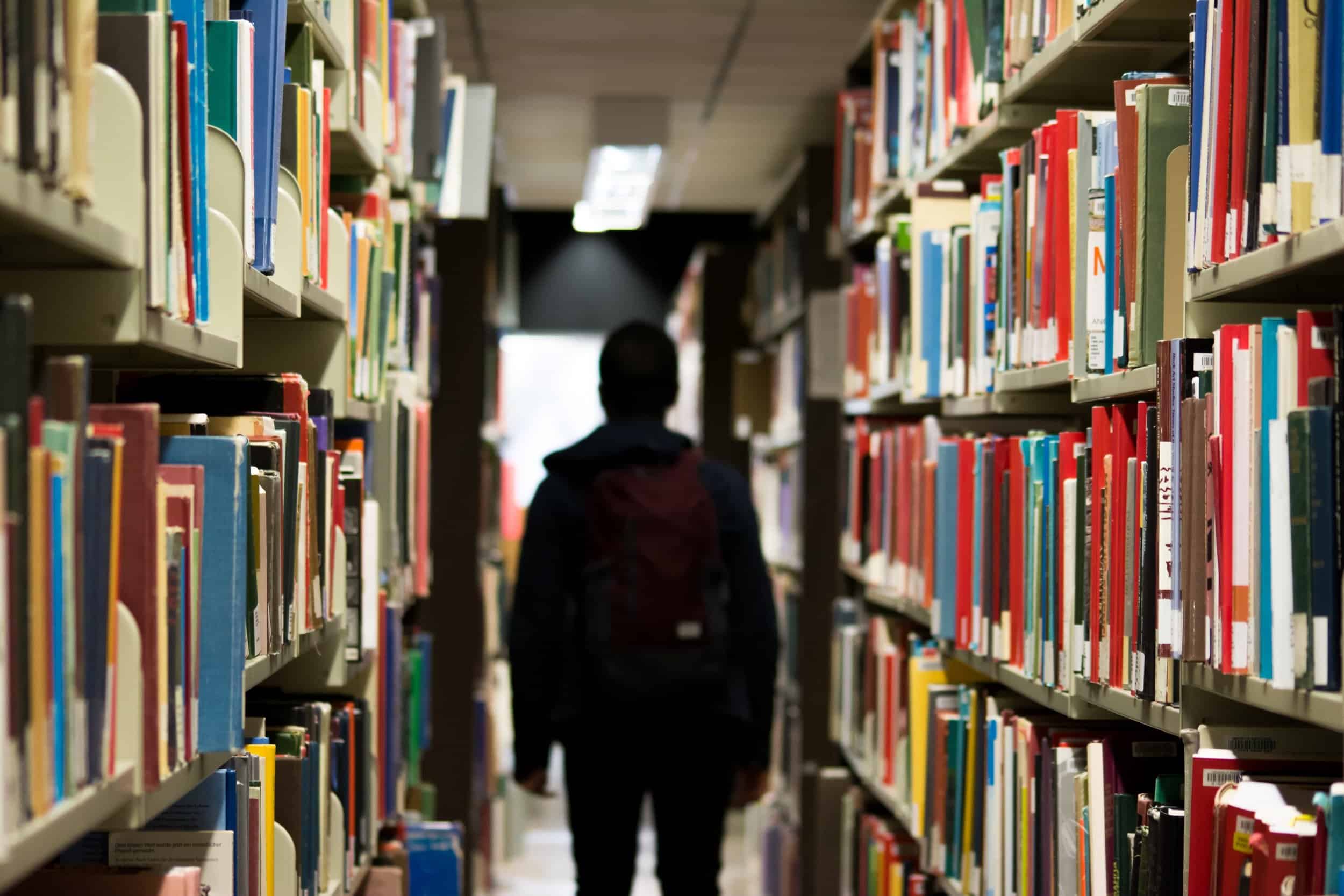 Applying for Political Science Scholarship Opportunities
If your undergraduate student or grad student is going to win any political science scholarships, they'll usually need to apply. Typically, the only exception involves some – but not all – institutional awards.
With institutional awards, a college may determine a student's eligibility for a scholarship based on their college application. Data from a student's FAFSA is sometimes part of the equation, particularly if an award is need-based, though this isn't always the case.
However, some institutional awards and essentially all non-institutional scholarships require students to submit an application. Before they begin, it's wise to create a process that makes it easy for them to organize scholarship materials to save time. That way, they can keep track of their applications and materials along the way.
Learning about writing scholarship essays is also smart. Almost every legitimate scholarship requires an essay. If your student spends some time reviewing a few essays that won money for high school students, they can get some insights into how to impress scholarship committees as well.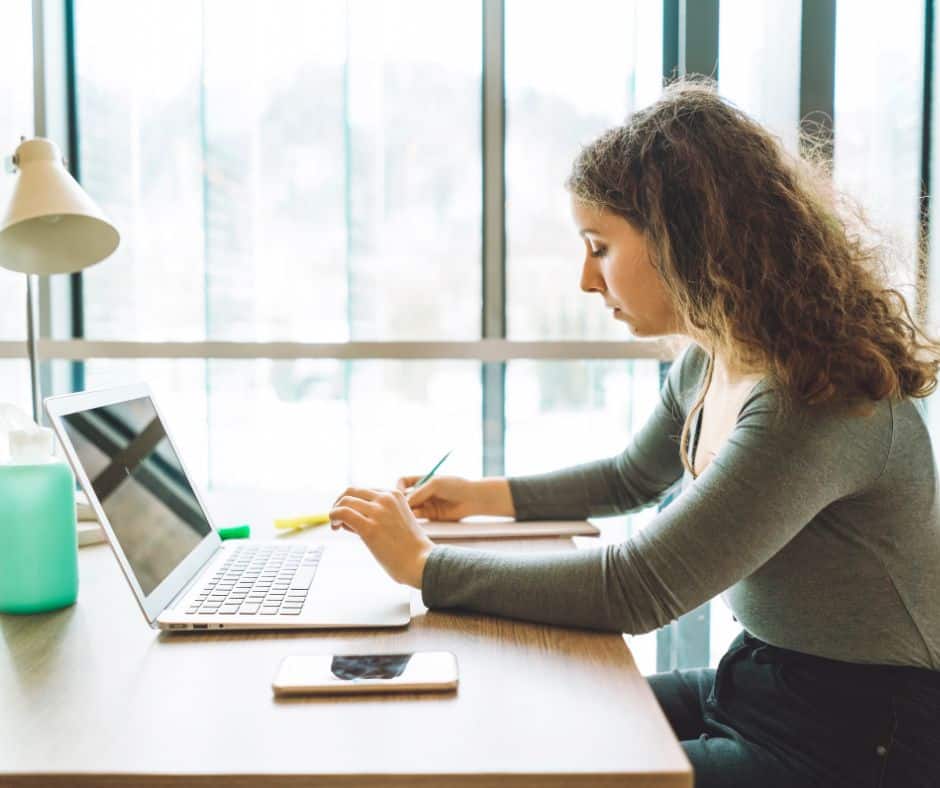 In many cases, it's also wise for students to gather specific materials in advance. Getting copies of relevant transcripts is helpful. Additionally, gathering letters of recommendation beforehand can streamline the application process.
Many students would also benefit from gathering scholarship interview tips and practicing answers to common scholarship interview questions as soon as possible. Familiarity with what committee members will likely ask – as well as what scholarship committees look for – makes the process less stressful. Plus, it allows students to increase their comfort level, ensuring they can deliver their answers seamlessly.
Ultimately, preparation can be the key to success. Ensuring students gather critical materials in advance and organize properly to streamline the process helps them become familiar with the steps they'll need to take. In turn, they'll have an easier time navigating scholarship applications and potentially get better results.
If you and your student want to learn more about finding political science scholarships, sign up for our free college scholarship webinar! Take a trip over to https://thescholarshipsystem.com/freewebinar to reserve your spot today.